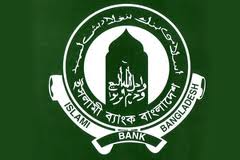 Executive Summary
Banking sector is considered as the barometer of national economy. The Islami Bank Bangladesh Limited was established in 1983 with a view to develop economic and social programs of Bangladesh by rein foreign investment, assisting in financing and promoting economic and social welfare of Muslim community IBBL has launched several programs in banking based on Islami Sharia.
The business performance of IBBL with respect to its commitment, cumulative commitment, loan disbursement and implementation of projects lease financing, investors account and recovery and rehabilitation activities have been analyzed. In the report, the financial performance of IBBL is analyzed through discussing total income, total expense, net profit, dividend appropriation of total profit, grand total profit etc.
The findings of this report is that Islam Bank Bangladesh Limited has been growing faster and better the average of the banking sector in terms of deposits, loans and advances and expansion. Islami Bank Bangladesh limited is pioneer of Islami Shariah banking in Bangladesh. The bank's growth rate in terms of deposits, as well as loans and advances are better than the average rates of private banks.
Moreover, its market share in the private banking sector in terms of deposit and loans and advances are increasing day by day. Another important factor is that the earnings of IBBL in relation to equity, loans and advances, and assets are more than the average ratios of private banks, especially when the bank is compared with the 48 banks established before 2002. Islami Bank activities are vast and elaborated but my study is concentrated mainly in the General Banking Activities.
Based on the summary, followings recommendations can be offered:
IBBL needs to improve its most earning assets to increase its earnings. It should take various attractive schemes in this regard.
It has to ensure uniformity in branch performance. For this purpose various training programs and workshops should be launched.
Islami Banks Investment in agriculture and rural sector is low compare of other sectors. It should give emphasis to promote agro-based industry.
IBBL has to start extensive on line banking in order to keep pace with 21 century's challenge.
Full computerization of all activities of IBBL should be introduced.
Related Business Paper:
Popular Business Paper: