Adele – English Singer-Songwriter
Full name: Adele Laurie Blue Adkins
Date of birth: 5 May 1988 (age 28)
Place of birth: Tottenham, London, England
Occupation: Singer-songwriter
Father: Mark Evans
Mother: Penny Adkins
Siblings: Cameron Evans
Spouse: Simon Konecki
Children: Angelo James Konecki
Early Life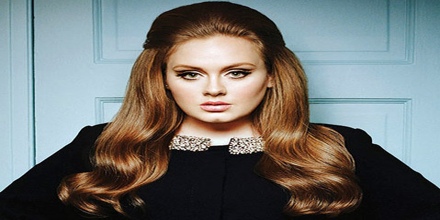 Adele Laurie Blue Adkins was born on 5 May 1988, in Tottenham, London, England. She is an English singer and songwriter who rose to fame owing to her distinctive voice and has become one of the best-selling artists of our times. Born in England, she was raised by a young single mother in various working-class neighborhoods of London. She enjoyed singing contemporary pop music from an early age and later became interested in the likes of Ella Fitzgerald and Etta James. In her early teens, she began to consider a musical career while studying in the BRIT School. Her flair for music eventually caught the attention of record labels, and after graduating, she signed a deal with XL Recordings. After building anticipation in Britain with some well-received live performances, Adele released her first album '19' in 2008 which debuted at No. 1 on the British album chart, and she received much praise for her unique and soulful voice. Later, her second album '21' was released which comprised several hit singles including "Rolling in the Deep" and "Someone Like You". Both the songs topped the charts in multiple markets and broke many sales performance records. She also received an Academy Award for her song "Skyfall", which she wrote and composed for the eponymous James Bond film. With an incredible voice and an outspoken personality, she has become one of the most popular performers of the present generation.
In 2011, 2012 and 2016, Billboard named Adele Artist of the Year. In 2012, she was listed at number five on VH1's 100 Greatest Women in Music. Time magazine named her one of the most influential people in the world in 2012 and 2016. With sales of more than 100 million records, Adele is one of the best-selling recording artists in the world.
In 2017, she won five Grammys for her work on 25 including album, record and song of the year for "Hello."
Childhood and Educational Life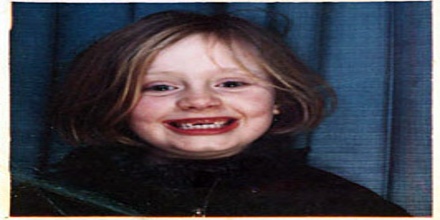 Adele Laurie Blue Adkins was born on May 5, 1988, in Tottenham, England, to a Welsh father, Mark Evans, and an English mother, Penny Adkins. When Adele was still a kid, Evans left the family and thereafter, she was raised by her mother single-handedly. Adele developed a passion for music at a young age and started singing. She was influenced by the Spice Girls and enjoyed the works of Lauryn Hill, Destiny's Child and Mary J. Blige.
At the age of 14, Adele discovered the collection of Etta James and Ella Fitzgerald at her local music store and was fascinated by their music. A stage performance by 'Pink' which Adele witnessed as an audience member played a significant role in fueling her ambition to become a singer.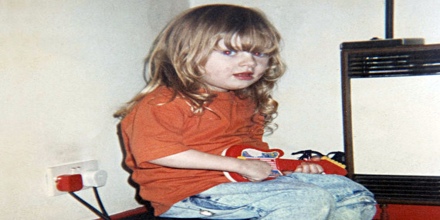 She was enrolled at the BRIT School for Performing Arts & Technology in Croydon. While studying, she wrote and composed songs, later posting them on her MySpace page.
After graduating in 2006, she recorded a three-song demo for a class project which impressed the XL Recording executives. Subsequently, she was contacted by the company and signed for a recording contract.
Personal Life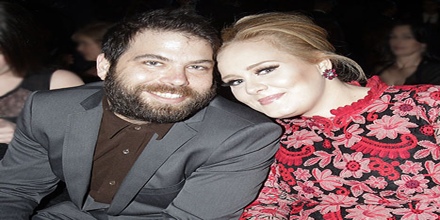 In January 2012, it came into light that Adele was dating Simon Konecki, a charity entrepreneur. Later that year, she announced that the couple was expecting a baby and in October 2012, she gave birth to their son, Angelo. Adele spoke to People magazine about being a mother: "I really want to be a mum. I better start getting on with it!" she said, adding that she wants to have a trio of boys by the time she's 30.
In early 2017, tabloids started speculating that Adele and Konecki had secretly got married when they were spotted wearing matching rings on their ring fingers. During her acceptance speech at the 59th Annual Grammy Awards for Album of the Year, Adele confirmed their marriage by calling Konecki her husband when thanking him. She subsequently clarified her marital status in March 2017, telling the audience at a concert in Brisbane, Australia, "I'm married now".
Singing Career
Early on, Adele developed a passion for music. She gravitated toward the songs of Lauryn Hill, Mary J. Blige and Destiny's Child. But her true, eye-opening moment came when she was 15 and she happened upon a collection of Etta James and Ella Fitzgerald records at a local shop. "There was no musical heritage in our family," Adele told The Telegraph in a 2008 interview. "Chart music was all I ever knew. So when I listened to the Ettas and the Ellas, it sounds so cheesy, but it was like an awakening. I was like, oh, right, some people have proper longevity and are legends. I was so inspired that as a 15-year-old I was listening to music that had been made in the '40s."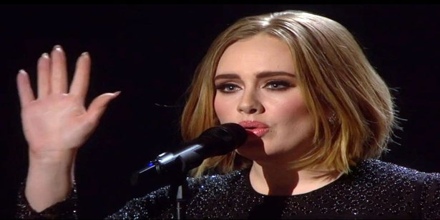 Adele's debut album, 19, which is named for the singer's age when she began recording the project, went on sale in early 2008. Led by two popular lead singles, "Hometown Glory" and "Chasing Pavements," the record rocketed Adele to fame.
Released in the United States through Columbia Records, 19 resonated with American audiences, much as it had with British music fans. Adele cemented her commercial success with an appearance in October 2008 on Saturday Night Live. At the taping of the show, the album was ranked No. 40 on iTunes. Less than 24 hours later, it was No. 1.
At the 2009 Grammy awards, Adele took home Best New Artist. In addition, the album earned the singer the distinction of being named the "Sound of 2008" by the BBC. That same year, she earned the Critics' Choice prize at the BRIT Awards.
In 2010, Adele received a Grammy nomination for Best Female Pop Vocal Performance for "Hometown Glory." In April her song "My Same" entered the German Singles Chart after it had been performed by Lena Meyer-Landrut in the talent show contest Unser Star für Oslo, or Our Star for Oslo, in which the German entry to the Eurovision Song Contest 2010 was determined. In late September, after being featured on The X Factor, Adele's version of Bob Dylan's "Make You Feel My Love" re-entered the UK singles chart at number 4. During the 2010 CMT Artists of the Year special, Adele performed a widely publicised duet of Lady Antebellum's "Need You Now" with Darius Rucker. This performance was later nominated for a CMT Music Award.
In January 2011, she released her second and the much-anticipated studio album titled '21', again named for her age when she recorded it. The album was a success and she received much appreciation for its classic American R&B and jazz style. Anchored by hits like "Rolling in the Deep" and 'Someone Like You" the record was a monster hit.
The album's another single "Set Fire to the Rain" became Adele's third No. 1 single on the Billboard Hot 100. Subsequently, she became the first artist ever to have an album, '21', hold the No.1 position on the Billboard 200 concurrently with three No.1 singles.
In February 2011, she found herself with two Top 5 singles and a pair of Top 5 albums in the same week, becoming the only artist besides the Beatles and 50 Cent to achieve that milestone. And with 21 staying at No. 1 for 11 weeks, Adele also broke the solo female artist record previously held by Madonna's Immaculate Collection for consecutive weeks atop the album charts. 21 went on to sell more than 30 million copies worldwide.
In 2012, Adele swept the Grammy Awards, taking home six wins, including Album of the Year. "This record is inspired by something that is really normal and everyone's been through it—just a rubbish relationship," she said at the ceremony. In 2013, Adele won her seventh Grammy (Best Pop Solo Performance) for her hit single "Set Fire to the Rain." That same year, the singer won a Golden Globe and an Academy Award for "Skyfall," the theme song for the 2013 James Bond film of the same name.
Coupled with her success is Adele's maturity and ability to avoid the fame-induced pitfalls that plagued Winehouse. Adele, whose larger, curvier body bucks the trend of most Top 40 female celebs, is also confident in not just her talent, but in her looks. "I've seen people where it rules their lives, you know, who want to be thinner or have bigger boobs, and how it wears them down," she told Vogue magazine in 2011. "And I just don't want that in my life."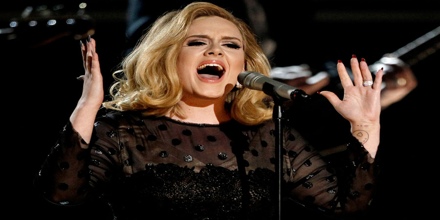 On the eve of her 26th birthday in May 2014, Adele posted a cryptic message via her Twitter account which prompted media discussion about her next album. The message, "Bye bye 25… See you again later in the year," was interpreted by some in the media, including the Daily Mail and Capital FM, as meaning that her next album would be titled 25 and released later in the year. In 2014, Adele was nominated for nine World Music Awards. In early August, Paul Moss suggested that an album would be released in 2014 or 2015. However, in the October 2014 accounts filed with Companies House by XL Recordings, they ruled out a 2014 release.
On October 22, 2015, Adele announced that she would release her third album, 25, in November. She posted 25's cover on Instagram, and said of her first full-length studio project in several years: "My last record was a break-up record, and if I had to label this one, I would call it a make-up record. Making up for lost time. Making up for everything I ever did and never did. 25 is about getting to know who I've become without realizing. And I'm sorry it took so long but, you know, life happened."
The following day Adele released the ballad "Hello," an epic track that again showcased her soaring voice over classic pop craft. The accompanying visual clip, featuring actor Tristan Wilds as the romantic interest, was directed by up-and-coming filmmaker Xavier Dolan and is reportedly the first music video to be shot with IMAX cameras.
"Hello" debuted at No. 1 on Billboard's pop charts, thus becoming Adele's fourth chart-topper and making history as the first single to receive more than one million downloads in a week's time. The song has remained at No. 1 for multiple weeks in the U.K. as well.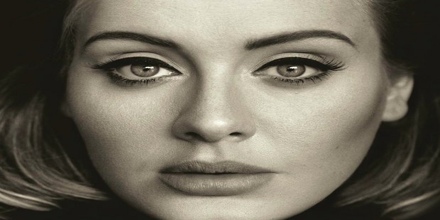 25, released in November 2015, is a collection of emotional, sometimes plaintive songs looking at the ins and outs of relationships, owing much of its sound to traditional pop craft. The album is an international smash hit, reaching No. 1 on iTunes in 110 countries. In the U.S., 25 sold 3.38 million copies in seven days, beating the 'N Sync record of 2.42 million album copies sold in a week. Among other feats, 25 is also the only album to reach a million copies sold in the U.K. in 10 days.
At the 2016 Brit Awards in London on 24 February, Adele received the awards for British Female Solo Artist, British Album of the Year for 25, British Single of the Year for "Hello", and British Global Success, bringing her Brit Award wins to eight. She closed the ceremony by performing "When We Were Young", the second single from 25. Two more singles from 25 were relesead in 2016: "Send My Love (To Your New Lover)" and "Water Under the Bridge". While on stage at London's O2 Arena on 17 March, Adele announced that she would be headlining on the Pyramid Stage at the 2016 Glastonbury Festival, which was later confirmed by the festival's organizers. She appeared for a 90-minute fifteen song set at the festival on 25 June, and described the experience as "by far, the best moment of my life so far". As part of her world tour, in February and March 2017, Adele will perform in Australia for the first time, playing outdoor stadiums around the country.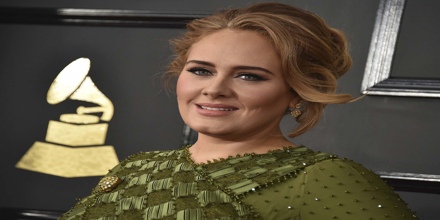 In 2017, Adele returned to the Grammy stage and had to stop her tribute to the late George Michael, a slowed down version of his song "Fastlove," and start over, saying: "I'm sorry — I cant mess this up for him." She went on to sing the song to a standing ovation, and then swept the awards with five wins for her work on 25, including album, record and song of the year, as well as Best Pop Solo Performance and Best Pop Vocal Album. With her historic win, Adele became the first artist in Grammy history to sweep the top three categories twice in 2012 and 2017.
Awards and Honours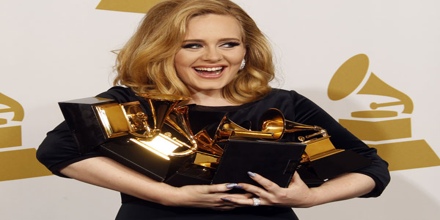 In 2009, Adele received Grammy Awards in the 'Best New Artist' and 'Best Female Pop Vocal Performance' categories.
In 2012, she was ranked at No. 5 on VH1′s 100 Greatest Women In Music. The same year, she was named one of the 100 most influential people in the world by the American magazine 'Time'.
In July 2012, Adele was listed at number six in Forbes list of the world's highest-paid celebrities under the age of 30, having earned £23 million between May 2011 and May 2012.
In 2013, Adele won the Academy Award in the 'Best Original Song' category for the James Bond theme song "Skyfall".
In 2013, she was made a Member of the Most Excellent Order of the British Empire (MBE) in recognition of her services to music.
In February 2013, she was assessed as one of the 100 most powerful women in the United Kingdom by Woman's Hour on BBC Radio 4.
In April 2016, Adele appeared for the second time on the Time 100 list of most influential people.
In 2017, she won five Grammys for her work on 25 including album, record and song of the year for "Hello."