Alfred Lord Tennyson – British Poets
Full name: Alfred, Lord Tennyson
Date of birth: 6 August 1809
Place of birth: Somersby, Lincolnshire, England
Date of death: 6 October 1892 (aged 83)
Place of death: Lurgashall, Sussex, England
Occupation: Poet Laureate
Father: George Clayton Tennyson
Mother: Elizabeth Fytche
Siblings: Charles Tennyson Turner, Frederick Tennyson, Emilia Tennyson, Edward Tennyson
Spouse: Emily Tennyson, Lady Tennyson (m. 1850–1892)
Children: Hallam Tennyson, 2nd Baron Tennyson, Lionel Tennyson
Early Life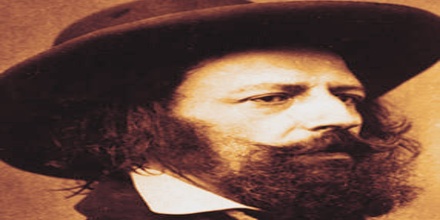 Alfred Tennyson was born on August 6, 1809, in Somersby, Lincolnshire, England. He was a poet laureate of the United Kingdom during the reign of Queen Victoria and also one of the most known poets in English Literature. He continued and refined the traditions of Romantic Movement left to him by his predecessors, Wordsworth, Byron and Keats. His poetry was considered remarkable for its metrical variety, rich descriptive imagery and exquisite verbal melodies. His subject matter ranged from medieval legends to classical myths and from domestic situations to observations of nature. He had excelled the art of writing short lyrics which can be evident from his poems like, "In the valley of Cauteretz", "Break, Break, Break", "The Charge of the Light Brigade", "Tears, Idle Tears" and "Crossing the Bar". One of his noted works include "In Memoriam A.H.H.", which he wrote to commemorate his best friend Arthur Hallam. His other significant works include "Idylls of the King", "Ulysses", and "Tithonus". Also, many of his phrases have become commonplaces of English Literature today. Some of his most frequently used phrases include "Nature, red in tooth and claw", "T'is better to have loved and lost than never to have loved at all", "Knowledge comes, but Wisdom lingers", "The old order changeth, yielding place to new" and so on. After Shakespeare, Tennyson is the second most frequently quoted writer in The Oxford Dictionary of Quotations.
Childhood, Family and Educational Life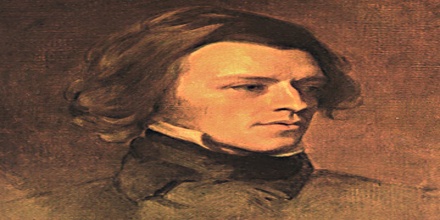 Alfred Tennyson was born in Somersby, Lincolnshire, England on August 6, 1809. He would be one of his family's 11 surviving children (his parents' firstborn died in infancy). Tennyson grew up with two older brothers, four younger ones and four younger sisters.
Tennyson's father was a church rector who earned a decent income, but the size of the family meant expenses had to be closely watched. Therefore, Tennyson only attended Louth Grammar School (where he was bullied) for a few years. The rest of his pre-university education was overseen by his well-read father. Tennyson and his siblings were raised with a love of books and writing; by the age of 8, Tennyson was penning his first poems.
However, Tennyson's home wasn't a happy one. His father was an elder son who had been disinherited in favor of a younger brother, which engendered resentment. Even worse, his father was an alcoholic and drug user who at times physically threatened members of the family.
Personal Life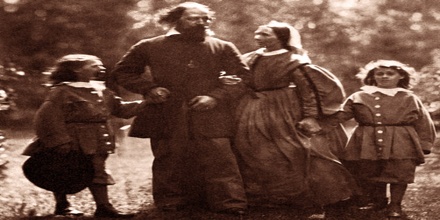 Alfred Tennyson married Emily Sellwood on June 13, 1850 in the village of Shiplake. Both knew each other since childhood days, but didn't come close until Tennyson's brother Charles married Emily's younger sister, Louisa. The couple had two sons, Hallam Tennyson born in August 11, 1852 and Lionel born on March 16, 1854.
Writing Career
In 1827, Tennyson had his first poetry published in Poems by Two Brothers (though actually three Tennyson brothers contributed to the volume). That same year, Tennyson began to study at Trinity College at Trinity College, Cambridge, where his two older brothers were also students.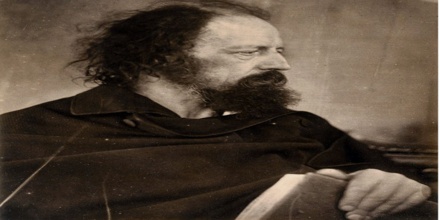 It was at university that Tennyson met Arthur Hallam, who became a close friend, and joined a group of students who called themselves the Apostles. Tennyson also continued to write poetry, and in 1829, he won the Chancellor's Gold Medal for the poem "Timbuctoo." In 1830, Tennyson published his first solo collection: Poems, Chiefly Lyrical.
Tennyson's father died in 1831. His death meant straitened circumstances for the family, and Tennyson did not complete his degree. As a younger son, Tennyson was encouraged to find a profession, such as entering the church like his father. However, the young man was determined to focus on poetry.
At the end of 1832 (though it was dated 1833), he published another volume of poetry: Poems by Alfred Tennyson. It contained work that would become well known, such as "The Lady of Shalott," but received unfavorable reviews. These greatly affected Tennyson, and he subsequently shied away from publication for a decade, though he continued to write during that time.
The year 1833 was worse for Tennyson, for his second collection of poetry was heavily criticized. He decided not to publish any other poem for next ten years. The same year, Arthur Hallam suddenly died in Vienna due to cerebral haemorrhage. The sudden death of Arthur Hallam deeply affected Tennyson and influenced his poetry. It inspired him to write masterpieces like, "In the Valley of Cauteretz" and "In Memoriam A.H.H." After staying in rectory for six years, Tennyson and his family moved to High Beach, Essex in 1837. He also invested in wood carving enterprise during this period, but met with huge losses. Consequently, he moved to London and resided in Chapel House, Twickenham.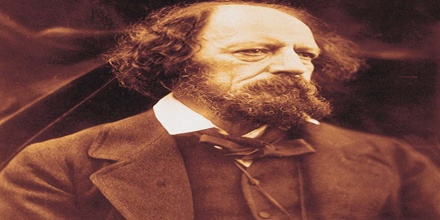 Tennyson finally published more poetry in the two-volume Poems (1842). Highlights included a revised "The Lady of Shalott," and also "Locksley Hall," "Morte d'Arthur" and "Ulysses" (which ends with the well-known line, "To strive, to seek, to find, and not to yield"). This work was positively reviewed. Unfortunately, in 1842 Tennyson lost most of his money after investing in an unsuccessful wood-carving venture. Tennyson would recover some of the funds in 1845, thanks to an insurance policy a friend had taken out for him.
"The Princess" (1847), a long narrative poem, was Tennyson's next notable work. But he hit a career high note with "In Memoriam" (1850). The elegiac creation, which contains the famous lines, "'Tis better to have loved and lost/than never to have loved at all," incorporated Tennyson's sorrow about his friend Arthur Hallam's death. It greatly impressed readers and won Tennyson many admirers.
In addition to addressing his feelings about losing Hallam, "In Memoriam" also speaks to the uncertainty that many of Tennyson's contemporaries were grappling with at the time. Geologists had shown that the planet was much older than stated in the Bible; the existence of fossils also contradicted the story of creation. Having read books such as Charles Lyell's Principles of Geology (1830-33), Tennyson was well aware of these developments.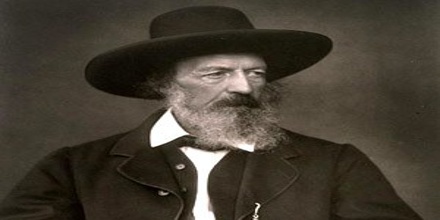 While living in London, Tennyson published two volumes of "Poems". While the first collection had the already published poems, the second collection comprised of entirely new poems. This poem collection included famous poems like, "Locksley Hall", "Tithonus", and "Ulysses". 1850 came as the golden year for Tennyson. He was on the top of his literary career and finally published his dedication to Arthur Hallam, "In Memoriam A.H.H.". The same year he was appointed as the Poet Laureate of the United Kingdom, succeeding William Wordsworth. He remained on the post of Laureate till his death in 1892. While on the post of Poet Laureate, Tennyson produced various appropriate verses which included, "The Charge of the Light Brigade", "Ode on the Death of the Duke of Wellington" and "Ode Sung at the Opening of the International Exhibition".
Queen Victoria was a fervent admirer of Tennyson's writings and made him the Baron Tennyson of Aldworth in the County of Sussex and of Freshwater in the Isle of Wight in 1884. He was offered baronetcy earlier as well, in the year 1865 and 1868, but on both occasion, he refused to accept the offer, finally accepting it in the year 1883, at Gladstone's earnest solicitation. He took his seat in the House of Lords on March 11, 1884. During the last years of his life, Tennyson wrote about his religious beliefs and revealed how he dared convention and also about his leaning towards agnosticism and pandeism. His few famous religious comments include, "There lives more faith in honest doubt, believe me, than in half the creeds" which he wrote in "In Memoriam" and "The churches have killed their Christ" which he wrote in "Maud", 1855. The first four books of Tennyson's Idylls of the King, an epic take on the Arthurian legend, appeared in 1859. In 1864, Enoch Arden and Other Poems sold 17,000 copies on its first day of publication.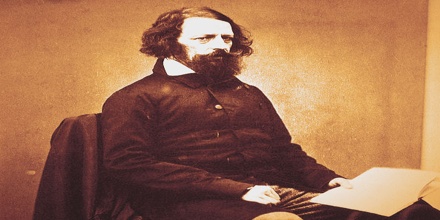 In 1874, Tennyson branched out to poetic dramas, starting with Queen Mary (1875). Some of his dramas would be successfully performed, but they never matched the impact of his poems.
Death and Legacy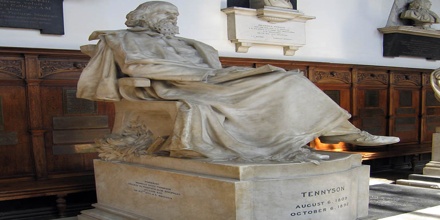 Tennyson suffered from gout, and experienced a recurrence that grew worse in the late summer of 1892. Later that year, on October 6, at the age of 83, Tennyson passed away at his Aldworth home in Surrey. He was buried in Westminster Abbey's Poets' Corner.
He was the leading poet of the Victorian age; as that era ended, his reputation began to fade. Though he will likely never again be as acclaimed as he was during his lifetime, today Tennyson is once more recognized as a gifted poet who delved into eternal human questions, and who offered both solace and inspiration to his audience.