Biography of Alvar Aalto
Alvar Aalto – Finnish architect and designer.
Name: Hugo Alvar Henrik Aalto
Date of Birth: 3 February 1898
Place of Birth: Kuortane, Finland
Date of Death: 11 May 1976 (aged 78)
Place of Death: Helsinki, Finland
Occupation: Architect, Designer
Father: Johan Henrik Aalto
Mother: Selma Matilda Hackstedt
Spouse/Ex: Aino Aalto (m. 1925-1949), Elissa Aalto (m. 1952-1976)
Children: 2
Early Life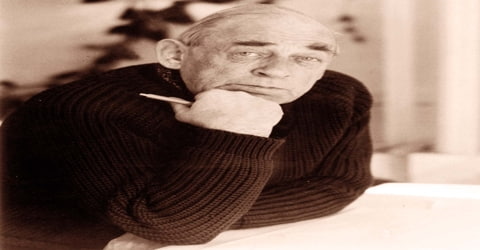 A Finnish architect, city planner, and furniture designer whose international reputation rests on a distinctive blend of modernist refinement, indigenous materials, and personal expression in form and detail, Alvar Aalto was born on 3rd February 1898, in Kuortane, Finland. His father, Johan Henrik Aalto, was a Finnish-speaking land-surveyor and his mother, Selma Matilda "Selly" (née Hackstedt) was a Swedish-speaking postmistress. His work includes architecture, furniture, textiles, and glassware, as well as sculptures and paintings, though he never regarded himself as an artist, seeing painting and sculpture as "branches of the tree whose trunk is architecture." His mature style is epitomized by the Säynätsalo, Fin., town hall group (1950-52).
Aalto's early career runs in parallel with the rapid economic growth and industrialization of Finland during the first half of the twentieth century and many of his clients were industrialists; among these were the Ahlström-Gullichsen family. His fifty-year career included work in the fields of furniture, textiles, painting, sculpting, landscape, urban planning, glassware, and jewelry. He was Finland's most notable architect. His high stature as a result of his humanistic approach to modernism a mixture of organic resources, self-expression, and fresh progression. His main objective was to create an overall work of art. Aalto did not merely design buildings but also gave much consideration to their interior elements, such as light fixtures, glassware scheme, and furniture. He redesigned architecture and the furniture of public structures by placing reliance upon the foundation of performance and man's relationship with organic forms using natural surroundings as a starting point for projects. He is known for contributing his alternative technique to the machine-age-governed detachment, visual tedium, and structural monotony of international style during the midcentury. As such, in Scandinavian communities, he is referred to as the "Father of Modernism."
When Aalto wasn't designing buildings, he dabbled in other art forms such as furniture making, sculpting, and painting, although he referred to those art forms as "branches of the same tree whose trunk is architecture." He played with several architectural styles including Nordic Classicism, functionalism, and monumentalism during his career. Some of his famous buildings include the Finlandia Hall, Viipuri Municipal Library, Villa Mairea, and KUNSTEN Museum of Modern Art Aalborg.
Childhood, Family and Educational Life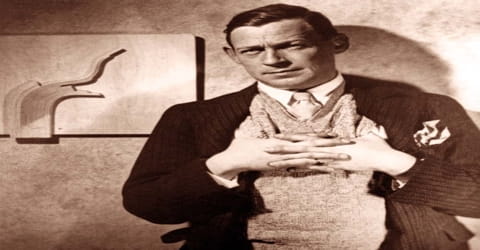 Alvar Aalto, in full Hugo Alvar Henrik Aalto (pronounced – ˈhuɡo ˈɑlʋɑr ˈhenrik ˈɑːlto), was born on 3rd February 1898, in the small town of Kuortane, Finland. He was one of the first of three children born to Johan Henrik Aalto, a surveyor, and Selma (Selly) Mathilda Hackestedt. His mother Selma died in 1903 when Alvar was just five. The family moved to Alajärvi, and from there to Jyväskylä in Central Finland when Aalto was 5 years old.
Aalto studied at the Jyväskylä Lyceum School, where he completed his basic education in 1916 and took drawing lessons from a local artist named Jonas Heiska. He then enrolled to study architecture at the Helsinki University of Technology, in 1916. His studies were interrupted by the Finnish Civil War, which he fought in. He fought on the side of the White Army and fought at the Battle of Länkipohja and the Battle of Tampere.
By 1921, Aalto was a trained architect with a graduate degree and two years later, set up an office in Jyvaskyla. He hired and married his assistant and fellow architect, Aino Marsio. Their honeymoon in Italy had a profound impact on his Nordic understanding and creativity that lasted the rest of his career.
Personal Life
Alvar Aalto married architect Aino Marsio on 6th October 1924; their honeymoon journey to Italy was Aalto's first trip there, though Aino had previously made a study trip there. The latter trip together sealed an intellectual bond with the culture of the Mediterranean region that was to remain important to Aalto for the rest of his life. They had two children together: a son named Hamikar and a daughter named Johanna "Hanni" Alanen. She died of cancer, in 1949.
Alvar Aalto married architect Elissa Mäkiniemi (died 1994), who had been working as an assistant in his office, in 1952 and the couple remained married till his death in 1976.
Career and Works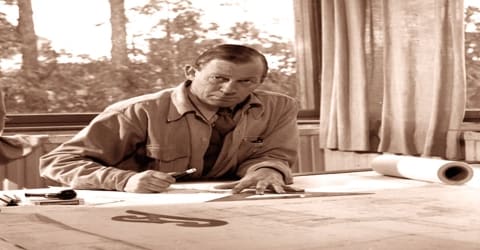 Following his graduation in 1921, Alvar Aalto toured Europe and upon his return began practice in Jyväskylä, in central Finland. He built his first piece of architecture while still a student, a house for his parents, at Alajärvi. In the summer of 1922, he began his official military service, finishing at the Hamina reserve officer training school, and was promoted to reserve second lieutenant in June 1923.
In 1920, while still a student, Alvar Aalto made his first trip abroad, traveling via Stockholm to Gothenburg, where he even briefly found work with the architect Arvid Bjerke. He accomplished his first independent piece at the Industrial Exposition in Tampere, in 1922. Aalto returned to Jyväskylä in 1923. At that same time, he also wrote articles for the Jyväskylä newspaper Sisä-Suomi under the pseudonym Remus. During this time, he designed a number of small single-family houses in Jyväskylä, and the office's workload steadily increased.
By 1923, Aalto had opened his own architecture firm under the name 'Alvar Aalto, Architect and Monumental Artist'. During this time in his life, Aalto took several trips to Italy, including his honeymoon with his first wife, Aino Aalto. It's clear that these journeys had an impact on him because he said that "every one of my buildings begins with an Italian journey." His early designs adhere to what is called Nordic Classicism. Nordic Classicism was a movement inspired by Italian art and form as well as by the traditions in Nordic cultures; architects paid a great deal of attention to symmetry, proportion, and detail.
In 1927, Aalto and his wife, Aino Marsio moved to Turku after Aalto won 1st place for the 'Southwestern Finland Agricultural Cooperative Building.' There, he proceeded to design the 'Paimio Sanatorium.' Along with his work, Aalto very actively participated in competitions as well and it was due to these competitions that he received international fame in 1927. Aalto's work was famous for complex forms, intriguing design elements, and planes. It can be clearly seen that he holds on to the Finnish traditionalism regarding heritage and other physical features. He kept doing small projects consistently and at the same time wrote articles for newspapers too.
Aalto became a member of the Congres Internationaux d'Architecture Moderne (CIAM), attending the second congress in Frankfurt in 1929 and the fourth congress in Athens in 1933, where he established a close friendship with László Moholy-Nagy, Sigfried Giedion and Philip Morton Shand. It was during this time that he followed closely the work of the main driving force behind the new modernism, Le Corbusier, and visited him in his Paris office several times in the following years.
The years 1927 and 1928 were significant in Aalto's career. He received commissions for three important buildings that established him as the most advanced architect in Finland and brought him worldwide recognition as well. These were the Turun Sanomat Building (newspaper office) in Turku, the tuberculosis sanatorium at Paimio, and the Municipal Library at Viipuri (now Vyborg, Russia). His plans for the last two were chosen in a competition, a common practice with public buildings in Finland. Both the office building and the sanatorium emphasize functional, straightforward design and are without historical stylistic references. They go beyond the simplified classicism common in Finnish architecture of the 1920s, resembling somewhat the building designed by Walter Gropius for the Bauhaus school of design in Dessau, Ger. (1925-26). Like Gropius, Aalto used smooth white surfaces, ribbon windows, flat roofs, and terraces and balconies.
Aalto founded his architectural firm, 'Artek,' through which he worked on numerous major international contracts, in 1933. Over the next four decades, he worked on buildings for multiple World Fairs and several masterpieces across the globe. In addition to offering architect services, his company 'Artek' also sold furniture and other imported products. He also became the first furniture designer to apply the cantilever principle using wood in chair designs.
In 1933, Aalto moved to Helsinki and a shift in his style became apparent. His designs transformed from the classical to the more modern. In Finland, modernism is referred to as functionalism, which was a movement that eschewed excess in favor of buildings that served a purpose. He believed that architects "should work for simple, good, undecorated things, but things which are in harmony with the human being…" Aalto's design of the Viipuri Municipal Library is a great example of functionalism. It is both beautiful and functional. Aalto quickly rose to fame, with his work being the pinnacle of modernist architecture in Europe. Throughout his experimentation with different styles, a few signature moves became clear in Aalto's work. For example, many of his designs included oddly-shaped circular segments, wooden panels, and hard geometric lines. Many of his aesthetic styles came together when he designed and built the Villa Mairea in 1938.
By the mid-1930s Alvar Aalto was recognized as one of the world's outstanding modern architects; unlike many of his peers, he had an identifiable personal style. Finnish pavilions for two world's fairs (Paris, 1937; New York City, 1939-40) further enhanced Aalto's reputation as an inventive designer of free architectural forms. In these designs, both chosen in a competition, he continued to use wood for structure and for surface effects. Also during this period, in 1938, the Museum of Modern Art in New York City held an exhibition of his work, showing furniture that he had designed and photographs of his buildings.
Alvar Aalto accepted an invitation as a visiting professor to the Massachusetts Institute of Technology in the USA in 1941. Because of the Second World War, he returned to Finland to direct the Reconstruction Office. After the war, he returned to MIT, where he designed the student dormitory Baker House, completed in 1949.
During his later career, Aalto moved away from functionalism and embraced monumentalism, which was a focus on large-scale buildings that brought together contemporary and traditional facets of architecture. Finlandia Hall, which was built between 1962 and 1971 is a perfect example of his use of monumentalism. In 1963, the American Institute of Architects gave Aalto the Gold Medal for his outstanding contributions to architecture. Aalto worked on his designs and projects up until his death in 1976, and at the time of his death, he had seen 300 of his designs come alive.
Alvar Aalto's second wife, Elsa-Kaisa (Elissa) Mankiniemi, also his colleague, assisted in building the 'Muuratsalo Experimental House' as their summer villa. He was still actively working through the early 1970s. After his death, his office continued to complete his unfinished works, under his widow Elissa's management. His office continues to operate as a restoration service of Aalto's buildings.
Awards and Honor
Alvar Aalto received the Royal Gold Medal from the Royal Institute of British Architects (1957). He was also recognized by the United States for his services.
In 1963, Aalto was awarded the Gold Medal from the American Institute of Architects.
Alvar Aalto was a member of the Academy of Finland (Suomen Aketemia) and was its president from 1963 to 1968; he was a member of the Congrès Internationaux d'Architecture Moderne from 1928 to 1956.
Death and Legacy
Alvar Aalto died on 11th May 1976, in Helsinki, and is buried in the Hietaniemi cemetery in Helsinki.
The 'Southwestern Finland Agricultural Cooperative Building', which fetched him his first award, propelled his career. The Paimio Sanatorium, completed in 1932, is a former sanatorium for tuberculosis. This building raised Aalto to the status of master of heroic functionalism. His most recent structure for the Art Museum in Jyvaskyla was named after him. The museum specializes in architecture and design and is known today as 'The Alvar Aalto Museum.' Aalto is quoted as stating, "The very essence of architecture consists of a variety and development reminiscent of natural organic life. This is the only true style in architecture."
Alvar Aalto's work exemplifies the best of 20th-century Scandinavian architecture, was one of the first to depart from the stiffly geometric designs common to the early period of the modern movement and to stress informality and personal expression. His style is regarded as both romantic and regional. He used complex forms and varied materials, acknowledged the character of the site, and gave attention to every detail of the building. Aalto achieved an international reputation through his more than 200 buildings and projects, ranging from factories to churches, a number of them built outside Finland.
Information Source: