Andrew Flintoff – English Professional Cricket Player
Full name: Andrew Flintoff
Date of birth: 6 December 1977 (age 39)
Place of birth: Preston, Lancashire, England
Nickname: Freddie, The King
Height: 6 ft 4 in (1.93 m)
Batting style: Right-handed
Bowling style: Right-arm fast
Role: All-rounder
Spouse: Rachael Wools Flintoff (m. 2005)
Children: Rocky Flintoff, Holly Flintoff, Corey Flintoff
Early Life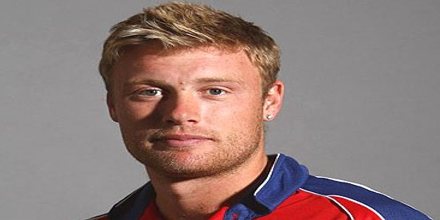 Andrew Flintoff was born on 6 December 1977 (age 39), in Preston, Lancashire, England. He is an English professional cricketer and boxer. A former England Test international, he has also played for Lancashire, Chennai Super Kings in the IPL, and Brisbane Heat in the Big Bash League. He has also competed as a professional boxer.
Andrew made his first class debut for Lancashire in 1995, and international honours came when he made his Test Match debut in 1998 vs South Africa. His One Day International debut followed in 1999 vs Pakistan. Andrew made his biggest impact for England in the summer of 2005, when he played a major role in regaining the Ashes from Australia. His contributions won him the BBC Sports Personality of the Year award in the same year. In 2006 Andrew was awarded an MBE, yet in September 2010, as one of the biggest players in the game, Flintoff retired from professional cricket due to a recurring knee injury.
Since his retirement Andrew has developed a strong broadcast career. In March 2010, Flintoff became a Team Captain along with Jamie Redknapp on the Sky1 sports panel show 'A League of Their Own'. The BAFTA winning show has been a huge success and is now in its tenth series. Andrew also worked with ITV2 in 2011 to produce the 'Freddie Flintoff versus The World' in which he went head to head with some of the world's sporting greats in a variety of daring challenges across the globe. Andrew also presented his own radio show in the summer of 2011 for BBC Radio 5Live entitled 'Freddie's World of Sport'.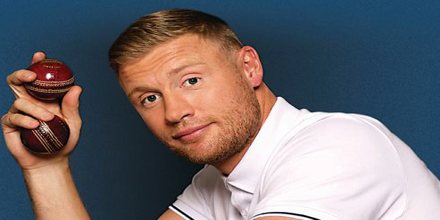 In May 2014, Flintoff came out of retirement after five years to play Twenty20 cricket for Lancashire again, before being signed by Brisbane Heat to play in the Australian Big Bash League for the 2014–15. After a poor season with the Heat, he announced his final retirement. On 15 March 2015, Flintoff won the first series of the Australian version of I'm a Celebrity…Get Me Out of Here!. Flintoff also hosted the 2015 series "Special Forces – Ultimate Hell Week," which saw contestants put through their paces by veterans in the army from all over the world.
Since his retirement, Flintoff has been involved with numerous projects include designing his own range and becoming the face of fashion brand Jacamo and has been part of the Sky 1 sports based comedy panel show A League of Their Own.
Childhood and Educational Life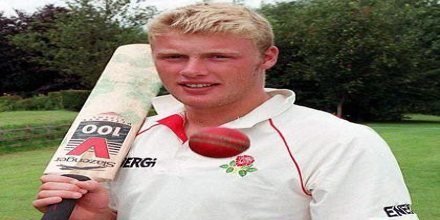 Flintoff attended school at Ribbleton Hall in Preston. Though he barely played cricket at school, he learnt the game with his dad and his brother, including practising on the beach, before joining his local club, Harris Park. At age 13 he joined the local club in Lytham St Annes, with whom he stayed for three years, frequently impressing with his hard-hitting batting style and ability to score quick runs. It was from there that Lancashire signed him.
His father Colin was a plumber and factory maintenance worker and the captain of Dutton Forshaw second XI cricket team.
Personal Life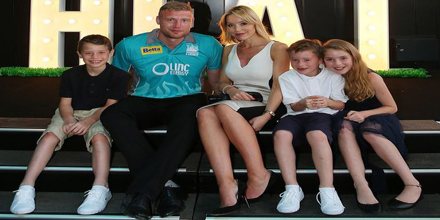 Flintoff married Rachael Wools on 5 March 2005 at the 30 Pavilion Road Hotel in Knightsbridge, London. They have three children: a daughter, Holly (born 6 September 2004); and two sons – Corey (born 9 March 2006), and Rocky (born 7 April 2008). He has the names Rachael, Holly, Corey and Rocky tattooed on his left shoulder.
Flintoff's father, Colin, and his brother, Chris, both played cricket, with Colin still playing for Whittingham Cricket Club near Preston. During his innings of 167 against the West Indies at Edgbaston in July 2004, one six off Jermaine Lawson was hit high into the Ryder Stand and was almost caught by his father, who fumbled the ball and dropped it. Colin Flintoff remarked "If I'd taken it he'd have been the first Test batsman to be caught out by his dad!"
Playing Career
In his early county and international career, Flintoff was considered a raw but unfulfilled talent, attracting comparisons with Ian Botham often made (more in hope than expectation) by his country's tabloid press. He was often accused of a poor attitude to fitness (possibly because of this, his early career was hampered by a series of back problems) and poor concentration when batting, often getting out to ill-considered, overly aggressive shots. He was often mocked for his weight, at one point over 19 stone, notably by fans of local rivals Yorkshire. He has admitted that an average "night out" drinking could often start in the early afternoon, and Lancs team-mate Stuart Law claimed his drinking could match the legendary levels of Australian cricketer David Boon.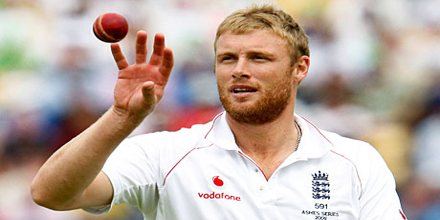 Flintoff was captain of the England Under-19 team for their "Test" match tour to Pakistan in 1996/7 and at home against Zimbabwe in 1997. Though he made his Test match debut for England in 1998 against South Africa, his struggle to make the grade at county level continued, he found form only intermittently, though often explosively when he did so. In 2000 he hit 135 not out in the Quarter-finals of the Natwest Trophy against Surrey, which David Gower described as "the most awesome innings we are ever going to see on a cricket field". In the same year England's management made clear they were unhappy with his fitness and weight, Flintoff responded to his critics with 42 not out in a one day game against Zimbabwe on his home ground of Old Trafford, forming an explosive second wicket stand with Graeme Hick; as he collected the Man of the Match award he remarked his performance was "not bad for a fat lad".
Though he lost his England place during 2001, he remodeled his bowling action and he gained a place on the 2001-02 tour to India. Though he hit possibly his worst international batting form during the Test series, frustrating him to the point that he broke down in tears in the dressing room at one stage, he later saw the tour as a turning point in his career, specifically the crucial final one-day match. Entrusted with bowling the final over with India needing 11 to win, he ran out Anil Kumble and bowled Javagal Srinath with successive balls to win the match, ripping off his shirt in celebration, through both joy and personal relief.
He was always a correct, powerful batsman, sometimes hesitant against quality spin. His bowling was always wholehearted and occasionally magnificent, when he was probing away outside off with a hint of reverse swing at high pace. But it wasn't until the New Zealand tour early in 2002 that Flintoff finally scored a Test century or took more than four wickets in a match. He looked established at last – but then another injury kept him out of the 2002-03 Ashes, although he was fit enough for the World Cup that followed in South Africa, where he was the most economical bowler on view.
That kicked off Flintoff's golden period – three home seasons when he was at his princely peak. First there was 2003, when a six off Makhaya Ntini was still rising as it thudded into the Bedser Stand at The Oval. In 2004 he finally slipped the handbrake and bowled at his fastest – and also smacked a rollicking Test-best 167 against West Indies at Edgbaston, when one of his seven sixes was memorably dropped by his father in the stands. And then there was the crowning glory of 2005, when he bestrode the Ashes series and was undoubtedly the leading cricketer in the world, a fact acknowledged by Wisden. The photograph of him consoling Brett Lee after England narrowly beat Australia at Edgbaston became the photograph to capture one of the great Test series.
Following the Test series in South Africa in December 2004 and January 2005, Flintoff flew home for surgery on his left ankle, leading to worries he might not regain fitness in time for The Ashes. In fact, following a rehabilitation programme of swimming and hill-walking, he recovered ahead of schedule and was able to return to action for Lancashire in April.
In the Second Test against Australia at Edgbaston in August 2005, he broke Ian Botham's 1981 record of six sixes in an Ashes Test Match with five in the first innings, and a further four in the second innings, 141 runs in total. In the same game he took a total of seven wickets (across both innings), including the wickets of Langer and Ponting in his first over in Australia's run-chase.
In February 2006, following England captain Michael Vaughan and vice-captain Marcus Trescothick becoming unavailable for the first Test match against India, Flintoff was named captain of the England team and subsequently announced that he would be staying in India for the entire Test series, although he and his wife were expecting their second child. His wife gave birth to a son, Corey, shortly before the second Test on 9 March. It is not yet clear if Flintoff will keep the captaincy long-term; this partly depends on when Vaughan returns to action.
On the field, Flintoff was seen as a great success during the drawn series with India, with a 212-run victory in Mumbai. His contributions with both bat and ball ensured that he was named as the player of the series, with many commentators seeing Flintoff as someone who not only worked better under the responsibility but was also viewed as a great influence of an inexperienced side, which included many debutantes, such as Alastair Cook, Owais Shah and Monty Panesar. Flintoff amassed four fifties in the series, and took 11 wickets, on unfriendly surfaces for seamers. Flintoff continued to captain England during the seven ODIs in India, although he was rested for two matches.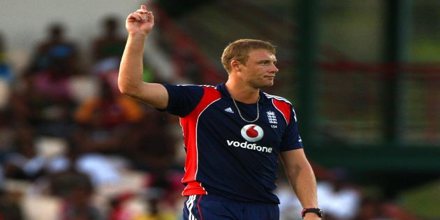 However, following a recurrence of his long-term ankle problem in May 2006, he missed captaining the side for both the ODI series against Sri Lanka, and the first Test against Pakistan. It was later announced in July that Flintoff's rehabilitation had not been sufficient to quell the injury, and that further surgery would be required. He was thus ruled out for the entire series against Pakistan. Despite injury concerns, Flintoff was later named for the ICC Champions Trophy, where he played as a specialist batsman, not as an all-rounder.
After his previous stint as captain in the Test series against India, Flintoff returned as captain of the England team for the eagerly anticipated 2006-07 Ashes series in Australia.
Flintoff's own play in the 2006–07 series, both bowling and at the crease, was generally deemed disappointing. He made only two scores over 50 in the series, his best bowling figures were 4–99 in the first innings of the First Test in Brisbane, and he failed to take five wickets in a match. Flintoff played in only one first-class game in the lead up to the series.
He also captained England for several of the subsequent 2006-07 Commonwealth Bank Series One Day International matches.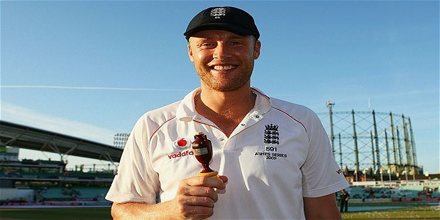 To make matters worse he was subsequently horribly miscast as captain in Australia in 2006-07, sometimes looking forlorn as his team sunk to a 5-0 whitewash. Worse came when an embarrassing tumble from a pedalo in the Caribbean after a late-night drinking session, which was plastered all over the newspapers, was the lowest point of in an abortive World Cup challenge
He coaxed one last big effort out of those creaking joints in 2009, demolishing the Aussies at Lord's before, uncharacteristically grazing in the outfield rather than catching tracer bullets in the slips, he virtually ensured the return of the urn with the pinpoint run-out of Ricky Ponting at The Oval. And that, sadly, was just about that: the Oval Test was Flintoff's last serious outing on the cricket field. Bullish statements about a comeback to limited-overs cricket were a regular feature of the next 12 months before finally, in September 2010, came the doleful but increasingly inevitable announcement that the body couldn't take it. One of cricket's nearly-greats had gone.
After a chronic knee injury seemingly ended his cricket career in 2009, in May 2014 it was announced that Andrew would play for Lancashire again in the NatWest T20 blast squad. Following on from his stint with Lancashire in 2014 Andrew continued his professional cricket comeback in the Australian T20 Big Bash league in December 2014 & January 2015. As well as playing in the tournament Andrew joined Channel TEN's prestigious commentary team and made quite an impression with his on field commentary.
Records and Achievements
Flintoff is the third highest English wicket-taker in one-day international cricket with 168 wickets, and the 13th highest in Test cricket, with 219 wickets. These figures include wickets taken for the ICC World XI.
He is also the ninth highest English run-scorer in one-day internationals, with a total of 2,975.
Flintoff was Lancashire's winner of the NBC Denis Compton Award in 1997.
Flintoff holds the record for the most sixes scored for England, beating Ian Botham's record of 67 with a six off India's Piyush Chawla in Mohali on 11 March 2006.
Flintoff is only the seventh player to have batted on all five days of a Test match, achieving this feat at Mohali, in the same match in which he broke the sixes record.
He is one of only eight players to be on both the batting and bowling honours boards at Lord's.
He currently holds 14 Guinness World Records in aid of Sport Relief. These include the fastest time zorbing 100 metres, furthest distance from which to score a bullseye and popping the most party poppers in a minute.
Other Activites
Since his retirement Andrew has developed a strong broadcast career. In March 2010, Flintoff became a Team Captain along with Jamie Redknapp on the Sky1 sports panel show 'A League of Their Own'. The BAFTA winning show has been a huge success and is now in its tenth series. Andrew also worked with ITV2 in 2011 to produce the 'Freddie Flintoff versus The World' in which he went head to head with some of the world's sporting greats in a variety of daring challenges across the globe. Andrew also presented his own radio show in the summer of 2011 for BBC Radio 5Live entitled 'Freddie's World of Sport'.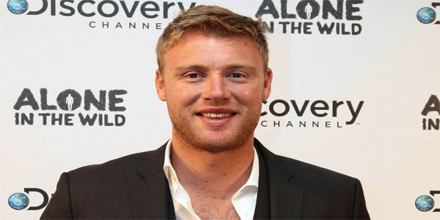 Later that year, Andrew joined the team at Discovery to make the documentary 'Alone In The Wild'. He was completely isolated without any aid or production team, making his way through the wilderness with only a handheld camera to record footage. This spurned more adventures in 2012 with the channel in a spin off series 'Freddie Flintoff Goes Wild'.
In 2013, he fronted his own show for BBC Radio 5Live; 'Flintoff's Ashes Roadshow'. He also expressed his expert opinion on each Test in a column for The Sun newspaper and worked with William Hill on cricket predictions. During this period Andrew also appeared on BBC1's The Graham Norton Show and starred in his own TV ad for Jacobs' creating a cricket themed cracker. Later that year, Andrew embarked on a rainforest adventure for Sky1, accompanied by journalist Rob Penn. Flintoff's Road Through The Rainforest', aired on Sky1 in April 2014 and formed a part of Sky's Rainforest Rescue initiative.
Awards and Honours
Freedom of the City of Preston: 2006
England captain: 2006, 2006–2007
Wisden Leading Cricketer in the World: 2005
Wisden Cricketers of the Year: 2004
PCA Player of the Year: 2004, 2005
ICC Player of the Year: 2005
ICC ODI Player of the Year: 2004
ICC World One-Day XI: 2004, 2005, 2006
ICC World Test XI: 2006
Cricket Writers' Club Young Cricketer of the Year: 1998
Compton-Miller medal: 2005
Sir Garfield Sobers Trophy: 2005
BBC Sports Personality of the Year: 2005
BBC Sports Personality of the Year Third Place: 2004
NBC Denis Compton Award: 1997
Walter Lawrence Trophy: 1999
MCC Spirit of Cricket Award: 2005