Biography of Anna Held
Anna Held – A Broadway stage performer and singer, in Poland.
Name: Helene Anna Held
Date of Birth: 19 March 1872
Place of Birth: Warsaw, Congress Poland
Date of Death: 12 August 1918 (aged 46)
Place of Death: New York City, U.S.
Occupation: Actress, Singer
Father: Shimmle (Aka Maurice) Held
Mother: Yvonne Pierre
Spouse/Ex: Maximo Carrera (m. 1894; div. 1908)
Children: Liane Held Carrera
Early Life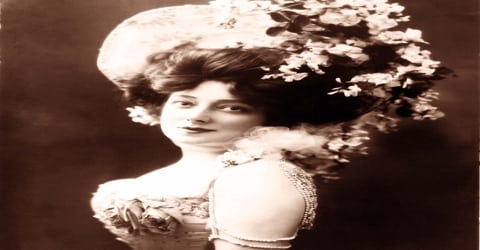 A Polish-born French stage performer and singer, Anna Held was born on 19 March 1872, in Warsaw, Congress Poland. She started her career with stints in theatres in Paris and London; she is most often associated with a theatre producer and impresario Florenz Ziegfeld, her common-law husband.
Blessed with delicate facial features, flawless skin, and a gorgeous figure, she was undoubtedly a very beautiful woman who could light up the stage with her very presence. She had a vivacious personality which added to her charms as a stage performer and won her several fans. As an actor she appeared in numerous comedies and musicals, performing all over Europe and the U.S. Her interest in the show business began quite early on in life she was just eight when she started singing in the streets. As the only surviving child among her several siblings, she had a difficult childhood and the death of her parents while she was still young added to her miseries. However, she worked hard at making a career for herself and found her calling as a stage performer. Petite and charming, she was also a risk-taker who took on roles that other women of her times considered controversial. She eventually became involved with Florenz Ziegfeld and this association proved to be very beneficial to both the performers.
Childhood, Family and Educational Life
Anna Held, in full Helene Anna Held, was born on 19 March 1872, in Warsaw, Congress Poland, Russian Empire, to a German-Jewish glove maker Shimmle (also known as Maurice) Held, and his French-Jewish wife, Yvonne Pierre.
Sources of her year of birth range from 1865-73, but 1872 has been accepted in general. In 1881, antisemitic pogroms forced the family to flee to Paris, France. When her father's glove-making business failed, he found work as a janitor, while her mother operated a kosher restaurant. Held began working in the garment industry, then found work as a singer in Jewish theatres in Paris. Her father died in the mid-1880s plunging the family into further misery.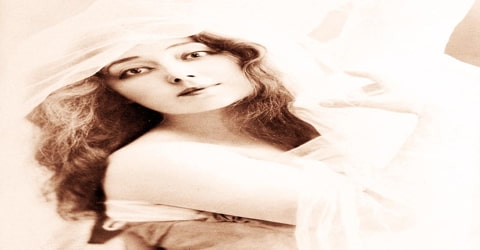 Held along with her mother moved to England to live with relatives. There an actor in Jacob Adler's Yiddish Theatre befriended them and she occasionally began to perform in the theatre. She was also in Goldfaden's ill-fated Paris troupe, whose cashier stole their money before they ever played publicly. As a young woman in France, Held converted to Roman Catholicism.
Personal Life
Helene Anna Held began an affair with Maximo Carrera, a 50-year-old South American gambler in the early 1890s and became pregnant with his child. They had a secret wedding in 1894 and her daughter was born shortly afterward. An uncaring mother, she left the child, Liane Carrera, to be raised in a convent as she moved on to focus on her career.
Anna Held later developed a relationship with Florenz Ziegfeld and started living with him. She once became pregnant with his child but was forced to have an abortion. Even though the couple did not have a formal wedding, they lived together for many years, so they were considered as common law spouses.
In 1909, Ziegfeld began an affair with the actress Lillian Lorraine; Held remained hopeful that his fascination would pass, and he would return to her, but instead, he turned his attention to another actress Billie Burke, whom he would marry in 1914.
Career and Works
Anna Held's vivacious and animated personality proved popular, and her career as a stage performer began to gain momentum. She was soon known for her risqué songs, flirtatious nature and willingness to show her legs on stage. Around this time, she became the wife of a much-older Uruguayan playboy, Maximo Carrera, with whom she had a daughter, Lianne (1895-1988), shortly after their 1894 marriage, and who became an actress and producer, sometimes billed as Anna Held Jr.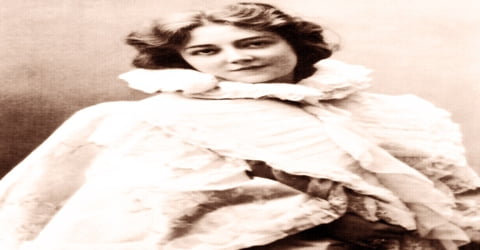 Anna Held was a bold woman and took risks that other women of her generation would not dream of. She happily sang flirtatious songs, revealed her legs on stage and openly flirted with older men. All these earned her a lot of public attention and she enjoyed her popularity. The bicycle had been newly invented at that time, and she became popular for being one of the first women to ride it. Around this time she got married to Maximo Carrera and converted to Catholicism after marriage. This helped her to escape the stigma faced by Jews in Europe.
In 1895, in hurried succession, Anna held married, had a daughter, converted to Catholicism, and firmly set her past behind her. Her correct year of birth is only one of many cloudy matters. While appearing in London in 1896, she was seen by Florenz Ziegfeld who asked her to star in his next New York production. Eager to escape her gambler husband, Held took the job. She and Ziegfeld lived together almost from the start and following her 1897 divorce did so openly. Held's Broadway debut, A Parlor Match (1896), was undistinguished, but Ziegfeld's publicity campaigns ensured her stardom. She appeared in a succession of Ziegfeld shows, including Papa's Wife (1899), Mam'selle Napoleon (1903), The Parisian Model (1905), and Miss Innocence (1908).
As an actress, she toured Europe, captivating audiences with her naughty songs and coquettish gestures. She was performing in London's Palace Music Hall in 1896 when she met the American producer Florenz Ziegfeld Jr. who asked her to appear in a Broadway production and offered her a sum of $1,500 a week a staggering sum in those days. Held went to the U.S with Ziegfeld and the shrewd producer ensured that she got immense publicity. Soon her photographs were appearing all over New York and she became the subject of intense speculation.
David Monod of Wilfrid Laurier University has suggested that Held succeeded more on image than talent, the illusion she presented to post-Victorian era audiences who were beginning to explore new social freedoms. From 1897, Held enjoyed several successes on Broadway, including A Parisian Model (1906-1907). These, apart from bolstering Ziegfeld's fortune, made her a millionaire in her own right. Ziegfeld's talent for creating publicity stunts ensured that Held's name remained well known.
Anna Held performed in a revival of 'A Parlor Match'. The critics dismissed her performance, but the public liked her a lot because of her beauty and flirtatious nature. She became immensely popular during the 1900s and appeared in several successful Broadway productions. Held became a millionaire and Ziegfeld ensured that she received a constant stream of publicity to keep her in limelight. The collaboration between Held and Ziegfeld proved to be beneficial for both and the two also developed a personal relationship. However, Ziegfeld married actress Billie Burke in 1914.
Following the outbreak of World War I in 1914, Anna Held returned to Europe and visited troops in the trenches. Back in the USA, she appeared in a silent film, Madame La Presidente (1916), and then returned to Broadway in Follow Me (1916), which was produced by Ziegfeld's chief rivals, the Shubert Brothers. When its Broadway run ended, Held went on the road for a year with Follow Me before collapsing on stage in Milwaukee. New York entertainment entrepreneur Oliver Morosco cast Held in the lead for Madame la Presidente in 1916. According to an interview she gave to Hector Ames for Motion Picture Classic, she was paid $25,000 for her performance.
The year 1917 was one of constant touring for Held; she toured the United States in a production of Follow Me until ill health caused her to close the show in January 1918. She then checked into the Hotel Savoy in New York City where her health continued to decline. Held had been battling multiple myeloma, a cancer of plasma cells, for a year. News coverage began reporting that it had been caused by her practice of excessive lacing of her corsets to give her a tiny waist.
Death and Legacy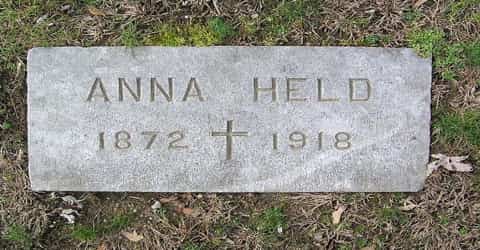 Helene Anna Held began to suffer from ill health in 1917 and over the next few months, her health declined steadily. She was diagnosed with multiple myeloma and died on 12 August 1918, at the age of 46.
A Catholic convert, Held's funeral was held at St. Patrick's Cathedral in Manhattan on August 14. Florenz Ziegfeld did not attend as he had a phobia about death and never attended funerals. Held is interred at Cemetery of the Gate of Heaven in Hawthorne, New York.
Information Source: