Biography of Anne Morrow Lindbergh
Anne Morrow Lindbergh – American author and aviator.
Name: Anne Spencer Lindbergh (née Morrow)
Date of Birth: June 22, 1906
Place of Birth: Englewood, New Jersey, United States
Date of Death: February 7, 2001 (aged 94)
Place of Death: Passumpsic, Vermont, United States
Occupation: Aviator, Author
Father: Dwight W. Morrow
Mother: Elizabeth Reeve Cutter Morrow
Spouse/Ex: Charles Lindbergh (m. 1929)
Early Life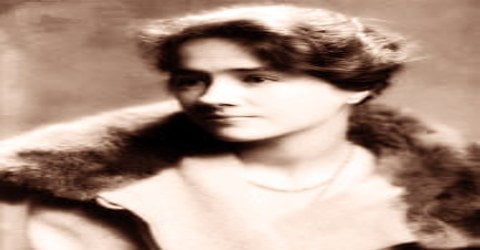 An American writer and aviator, who was a highly acclaimed and bestselling author apart from being the wife of the American aviator Charles Lindbergh; Anne Morrow Lindbergh was born on 22nd June 1906 in Englewood, New Jersey, U.S. She was the first American woman of her time to receive a glider pilot's license. She was the mother of the 20-month-old baby whose kidnapping and subsequent murder in 1932 were sensationalized in the press and labeled the "crime of the century."
Along with her husband, Anne Morrow explored and charted many air routes between continents, serving as his co-pilot, radio operator and navigator. Her book 'Gift from the Sea' is regarded as one of seminal works in the genre of feminist literature. She authored more than 13 works, including novels, prose, poetry, travel books and personal diaries and letters. She was the recipient of numerous awards and anecdotes, which she received for her aviation and writing. The Lindbergh family made headlines after their 20-month son was kidnapped and murdered, eventually, the family relocated to Europe worried about the safety of their other children and also wanting to escape from the media frenzy.
Her books and articles spanned genres from poetry to nonfiction, touching upon topics as diverse as youth and age, love and marriage, peace, solitude and contentment, and the role of women in the 20th century. Lindbergh's Gift from the Sea is a popular inspirational book, reflecting on the lives of American women.
Anne Morrow has inducted into the International Women in Aviation Pioneer Hall of Fame, the National Women's Hall of Fame and the National Aviation Hall of Fame. Anne was a talented woman, constantly searching for her own identity in the shadow of a famous husband.
Childhood, Family and Educational Life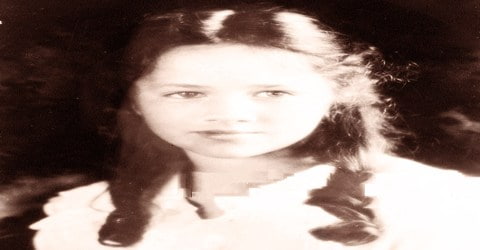 Anne Spencer Lindbergh (née Morrow) was born on 22nd June 1906, in Englewood, New Jersey, U.S. Her father was Dwight Morrow, a partner in J.P. Morgan & Co., who became United States Ambassador to Mexico and United States Senator from New Jersey. Her mother, Elizabeth, was a poet and teacher, active in women's education, who served as acting president of her alma mater Smith College. Anne was the second of four children in the family. The family was Calvinist, and her mother was devoted to her children's education. All four children learned to read and write at a young age. They were all writing diaries and poetry.
Anne Morrow went to The Chapin School in New York and graduated in 1924. She later went to Smith College and graduated in 1928 with a Bachelor of Arts Degree. She received the Elizabeth Montagu Prize, for her essay on women of the 18th century such as Madame d'Houdetot, and the Mary Augusta Jordan Literary Prize, for her fictional piece "Lida Was Beautiful."
Personal Life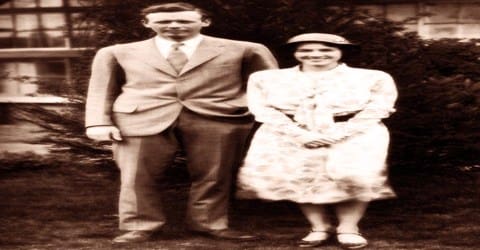 Anne Morrow met her future husband, acclaimed American aviator Charles Lindbergh on 21st December 1927, in Mexico City. He was visiting the Morrow household at that time. She wrote in her diary about their meeting and it is believed that she was rather impressed by his height.
On 27th May 1929, the couple was married in a private ceremony, at the home of her parents in Englewood, New Jersey, U.S. The same year, Anne flew solo for the first time in her life and the following year became the first American woman to earn a first-class glider pilot's license. The Lindberghs were a real adventure couple and were the first ones to fly from Africa to South America and explore polar air routes.
On 1st March 1932, tragedy struck the Lindbergh household, when her 20-month child, Charles Augustus Lindbergh Jr. was kidnapped from their home in East Amwell, New Jersey. The body of her alleged kidnapped baby was later found around four miles from the Lindbergh house, in May 1932. This resulted in the trail and execution of the Bruno Richard Hauptmann, who was found guilty.
The family was forced to move to England, due to unbearable press attention. They later moved to Illiec island off the coast of Brittany, France.
It is also known that Anne Morrow Lindbergh had a three-year-long affair with a doctor in 1950s. Lindbergs have five children together. Her husband was also leading a double life around that time. He had a long-lasting relationship with a hat maker from Munich. They had three children together.
Career and Works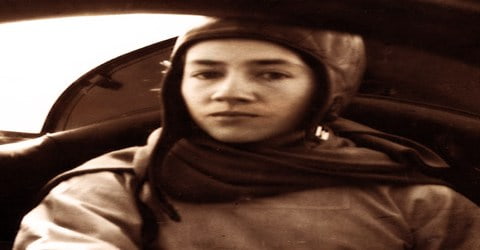 In 1930, Anne Morrow Lindbergh took up flying herself and became the first woman in the U.S. to be granted a glider pilot's license. She became her husband's co-pilot, navigator, and radio operator and in 1930 helped him set a new transcontinental speed record of 14 hours 45 minutes from Los Angeles to New York City.
However, Anne Morrow was a renowned pilot and the author of a number of popular books of fiction, diaries, and poetry. Her best-known work, Gift from the Sea (1955) a series of meditative essays on the struggle, especially by women, to achieve balance and serenity in life sold more than five million copies in its first 20 years in print. She published her book titled, 'North to the Orient', in 1935. The book is a breath-taking account of the couple set off on a flight to the Orient through the Great Circle Route.
The U.S. Air Attaché in Berlin invited Charles Lindbergh to inspect the rising power of Nazi Germany's Air Force, in 1938. Impressed by German technology and the apparently-large number of aircraft at Nazi Germany's disposal and influenced by the staggering number of deaths from World War I, Charles Lindbergh opposed U.S. entry into the impending European conflict. Lindbergh elucidated his beliefs about race in a Reader's Digest article in 1939, stating: "We can have peace and security only so long as we band together to preserve that most priceless possession, our inheritance of European blood, only so long as we guard ourselves against attack by foreign armies and dilution by foreign races." Lindbergh's speeches and writings reflected the influence of Nazi views on race and religion. He wrote in his memoirs that all of the Germans he met through the country would be better off without its Jews.
Anne Morrow came out with her book 'Listen! The Wind', in 1938, which revolved around the story of a survey flight in and around the North Atlantic Ocean. This was a time when air routes were not fully developed. She wrote a 41-page booklet, ''The Wave of the Future: A Confession of Faith'', published in 1940, in support of her husband who was lobbying for a U.S.-German peace treaty similar to Hitler's Non-Aggression Treaty with Joseph Stalin. It argued that something resembling fascism was the unfortunate "wave of the future" and echoed authors such as Lawrence Dennis and later James Burnham. Her first novel, The 'Steep Ascent' (1944), was well received, and Gift from the Sea spent many weeks on the best-seller list.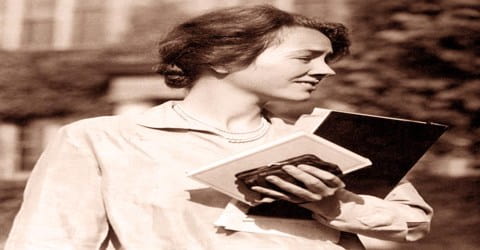 In 1939, Lindberghs returned to the U.S., and Charles Lindbergh quickly became the leader of anti-war America First Committee. After Pearl Harbor was attacked and Germany declared war, the committee disbanded. Charles even became involved in military and joined combat as a civilian. During this time, Anne Morrow Lindbergh met French writer Antoine de Saint-Exupery, which whom she had a secret affair. After the war, Anne earned her excellent reputation back by becoming a leading advocate for the environmental movement.
Anne Morrow Lindbergh published one of her best-known works ''Gift from the Se, in 1955, which was about American women in the mid-twentieth century. The following year, she authored, 'The Unicorn and other Poems'. Published in 1962, 'Dearly Beloved' was one of her bestselling novels. The plot was set around a wedding and delved into intricacies of human relationships. She subsequently published, 'Earth Shine'.
Her later works included, The Unicorn, and Other Poems, 1935-1955 (1956) and her five volumes of diaries covering the years 1922-44: Bring Me a Unicorn (1972), Hour of Gold, Hour of Lead (1973), Locked Rooms and Open Doors (1974), The Flower and the Nettle (1976), and War Within and Without (1980).
Awards and Honor
Anne Morrow Lindbergh was honored with the U.S. Flag Association Cross of Honor for her survey in transatlantic air routes, in 1933. She was also awarded the Aerospace Explorer Award, in 1933.
In 1934, Anne Morrow Lindbergh was awarded the Hubbard Medal by the National Geographic Society for completing 40,000 miles of exploratory flying.
In 1935, Anne Morrow received the inaugural National Book Award for the category of 'Most Distinguished General Nonfiction' for her book 'North to the Orient'. Her second book, Listen! The Wind (1938), won the same award in its fourth year after the Nonfiction category had subsumed Biography. She received the Christopher Award for War Within and Without, the last installment of her published diaries.
Anne Morrow Lindbergh was inducted into the National Aviation Hall of Fame (1979), the National Women's Hall of Fame (1996), the Aviation Hall of Fame of New Jersey, and the International Women in Aviation Pioneer Hall of Fame (1999).
Death and Legacy
In the early 1990s after suffering a series of strokes that left her confused and disabled, Anne Morrow Lindbergh continued to live in her home in Connecticut with the assistance of round-the-clock caregivers. She contracted pneumonia, in 1999.
Anne Morrow Lindbergh died on February 7, 2001, when she was 94 years old after she had another stroke.
Anne Morrow's book 'Gift from the Sea' is one of her seminal works in the field of feminist literature. The book has sold over three million copies and has been translated into more than 45 languages. In addition to being the recipient of honorary master's and doctor of letters degrees from her alma mater Smith College (1935 and 1970), Anne received honorary degrees from Amherst College (1939), the University of Rochester (1939), Middlebury College (1976), and Gustavus Adolphus College (1985).
Information Source: