Biography of Bette Davis
Bette Davis – American actress of film, television, and theater.
Name: Ruth Elizabeth "Bette" Davis
Date of Birth: April 5, 1908
Place of Birth: Lowell, Massachusetts, U.S.
Date of Death: October 6, 1989 (aged 81)
Place of Death: Neuilly-sur-Seine, France
Occupation: Actress
Father: Harlow Davis
Mother: Ruth Augusta Davis
Spouse/Ex: Harmon Nelson (m. 1932; div. 1938), Arthur Farnsworth (m. 1940; died 1943), William Grant Sherry (m. 1945; div. 1950), Gary Merrill (m. 1950; div. 1960)
Children: Barbara Davis Hyman, Margot Merrill, Michael Merrill
Early Life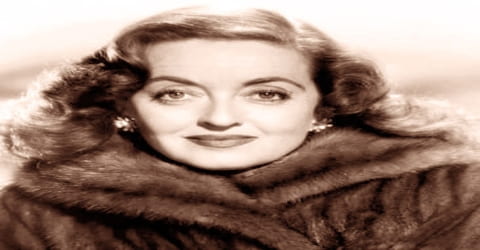 Bette Davis, was one of Hollywood's greatest actresses, was born on April 5, 1908, in Lowell, Massachusetts, the daughter of Harlow Morrell Davis (1885 – 1938), a law student from Augusta, Maine, and subsequently a patent attorney, and Ruth Augusta (née Favór; 1885 – 1961), from Tyngsboro, Massachusetts. With a career spanning 60 years, she is regarded as one of the greatest actresses in Hollywood history. She was noted for playing unsympathetic, sardonic characters, and was famous for her performances in a range of film genres, from contemporary crime melodramas to historical and period films, suspense horror, and occasional comedies, although her greatest successes were her roles in romantic dramas.
"Why am I so good at playing bitches?" Bette Davis, the legendary Hollywood actress, once asked in an interview. "I think it's because I'm not a bitch", she answered in the same breadth and did not forget to add, "Maybe that's why Joan Crawford always plays ladies." Yes, that was Bette Davis; straight and to the point; never mincing her words. In fact, many of her friends believed that she actually enjoyed being labeled as an "A Class Bitch" and that too in an era when ladies who spoke their mind were sent home as difficult.
Her early films for Universal Studios (and as a loan out to other studios) were unsuccessful. She joined Warner Bros. in 1932 and established her career with several critically acclaimed performances. In 1937, she attempted to free herself from her contract. Although she lost the well-publicized legal case against the studio, it marked the beginning of the most successful period of her career. Until the late 1940s, she was one of American cinema's most celebrated leading ladies, known for her forceful and intense style. Davis gained a reputation as a perfectionist who could be highly combative and confrontational. She clashed with studio executives and film directors, as well as many of her co-stars. Her forthright manner, idiosyncratic speech, and ubiquitous cigarette contributed to a public persona that has often been imitated.
However, her personality and her acting talent were such that she could be despised but never dismissed. Instead, she went on to become the "First Lady of Film" and won innumerable awards all through her acting career and beyond. From historical and period movies to contemporary crime thrillers and romantic cinemas, this two-time Academy Award winner had acted in more than one hundred films.
She was the co-founder of the Hollywood Canteen and was the first female president of the Academy of Motion Picture Arts and Sciences. Her career went through several periods of eclipse, and she admitted that her success had often been at the expense of her personal relationships. Married four times, she was once widowed and three times divorced and raised her children as a single parent. Her final years were marred by a long period of ill health, but she continued acting until shortly before her death from breast cancer, with more than 100 films, television, and theater roles to her credit during her six-decade-long career. In 1999, Davis was placed second behind Katharine Hepburn on the American Film Institute's list of the greatest female stars of classic Hollywood cinema.
Moreover, she never flinched from taking up unsympathetic roles; instead, she took them as a great challenge. Yes, Bette Davis was truly a genius whom the world pays tribute even so many years after her death
Childhood, Family and Educational Life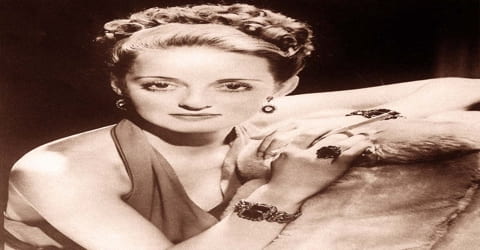 Bette Davis, original name Ruth Elizabeth Davis, was born in Lowell, Massachusetts, on April 5, 1908, the eldest daughter of Harlow Morrell Davis, a lawyer, and Ruth Favor Davis, became a portrait photographer, in the United States of America. Bette also had a younger sister named Barbara Harriet or Bobby. She was called Bette as a child and kept the name throughout her career.
In 1915, Davis' parents separated, and Bette attended a Spartan boarding school called Crestalban in Lanesborough in the Berkshires. Later Bette attended Cushing Academy, which is said to be the oldest co-educational boarding school in the United States.
In 1921, Ruth Davis moved to New York City with her daughters, where she worked as a portrait photographer. Betty later changed the spelling of her name to "Bette" after Honoré de Balzac's La Cousine Bette. During their time in New York, Davis became a Girl Scout who proved so successful she later ranked as a Patrol Leader.
Here Bette was introduced to the glamorous world of entertainment. However, she initially wanted to become a dancer, but later found acting to be more alluring. To hone her acting skill, she joined the John Murray Anderson School of Theatre.
Bette started acting in plays and taking drama classes while she was in school. She graduated from Cushing Academy, in Ashburnham, Massachusetts, with an idea that she might try acting. But she received little encouragement, as she was not considered very beautiful. She had made up her mind, though, and she headed for New York City.
Personal Life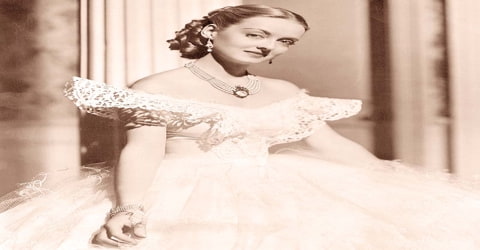 Bette Davis's first marriage was to Harmon Oscar Nelson on August 18, 1932, in Yuma, Arizona. Their marriage was scrutinized by the press; his $100 a week earnings compared unfavorably with Davis' reported $1,000 a week income. Davis addressed the issue in an interview, pointing out that many Hollywood wives earned more than their husbands, but the situation proved difficult for Nelson, who refused to allow Davis to purchase a house until he could afford to pay for it himself. Davis had several abortions during the marriage. However, Nelson was not as successful as Bette in his career and this had a negative repercussion on their married life. They ultimately divorced in 1938.
In 1940, Bette Davis married Arthur Farnsworth, an innkeeper from New England. Unfortunately, while walking along in Hollywood, he had a fall and died two days later on 5th August 1943 from a head injury. Bette next met William Grant Sherry. The couple got married in 1945 and had a daughter called Barbara Davis Hyman. This marriage too did not last long. They divorced in 1945. Her relationship with her daughter too deteriorated in later years. Ultimately, Bette disinherited her.
On July 3, 1950, Davis' divorce from William Sherry was finalized, and on July 28, she married Gary Merrill, her fourth and final husband. With Sherry's consent, Merrill adopted B. D., Davis' daughter with Sherry. In January 1951, Davis and Merrill adopted a five-day-old baby girl they named Margot Mosher Merrill (born January 6, 1951), after the character Margo Channing. Davis and Merrill lived with their three children – in 1952, they adopted a baby boy, Michael (born January 5, 1952) – on an estate on the coast of Cape Elizabeth, Maine. However, this marriage too ended in divorce. They parted ways in 1960.
In 1997 her son Michael created the Bette Davis Foundation. A year later he awarded American actress Meryl Streep (1949–) the first-ever Bette Davis Lifetime Achievement Award.
Career and Works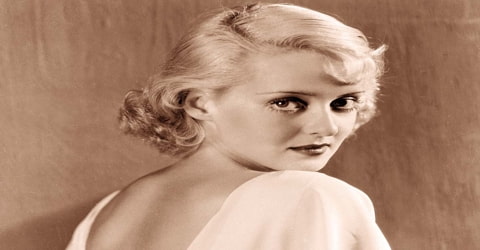 Bette Davis enrolled in John Murray Anderson's drama school and found some work with George Cukor's acting company in Rochester, New York. She also worked at the Cape Playhouse in Dennis, Massachusetts, as an usherette (a female guide who escorts people to correct seats in theaters or in other events) and a bit-part player. Her first major role was in a stage production of The Earth Between (1928). After a brief tour in The Wild Duck, Davis reached Broadway.
In 1929, Davis was chosen by Blanche Yurka to play Hedwig, the character she had seen Entwistle play in The Wild Duck. The comedy Broken Dishes opened in November 1929 and ran for six months. That led to a 1930 production of Solid South, after which she failed a screen test in Hollywood.
In 1929, Bette Davis made her first Broadway appearances, in Broken Dishes and Solid South, which led to a movie contract with Universal Pictures. Upon her arrival in Hollywood, however, the studio executives determined that she had no "sex appeal," and after a series of thankless roles in such films as Bad Sister (1931) and a handful of equally unrewarding loanouts to other studios, Universal dropped her option. The dispirited young actress was on the verge of looking for another line of work when actor Murray Kinnell, with whom she had appeared in The Menace (1932), recommended her to play the ingenue in Warner Brothers' The Man Who Played God (1932). The positive critical response to her work in this film prompted Warner Brothers to sign Davis to a contract.
Bette Davis was also tested at Universal Studios and hired, even though studio executives were not very supportive. She appeared in two films in 1931, Bad Sister and Seed. The critics ignored her in both. Davis got a break when she was offered a part in The Man Who Played God. She received good reviews and a long-term contract from the Warner Brothers studio. This began a series of films with Warner, mostly unremarkable and insignificant, but critics began to notice Davis's talent and unique quality. Davis began to claw her way to the top of the film world. She fought for and won the right to appear in another studio's production of 'Of Human Bondage'. Suddenly, the world was introduced to a brilliant new actress.
Universal Studios renewed her contract for three months, and she appeared in a small role in Waterloo Bridge (1931), before being lent to Columbia Pictures for The Menace, and to Capital Films for Hell's House (all 1932). After one year, and six unsuccessful films, Laemmle elected not to renew her contract.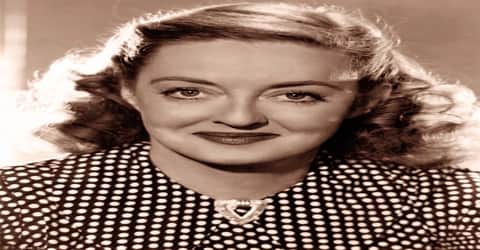 As Bette was packing to go back to New York Bette Davis received a call from the actor and filmmaker George Arliss, who offered her the lead role in the Warner Brothers movie 'The Man Who Played God' (1932). She accepted the offer and played the character of Grace Blair in the film and this became the turning point in her life. Warner Brother also offered to employ her, starting with a weekly salary of $400. The contract was signed or five years.
After a series of undemanding roles for Warner Brothers, Davis begged the studio to lend her to RKO Radio Pictures to play the vicious, relentlessly unsympathetic Mildred in Of Human Bondage (1934), a film version of W. Somerset Maugham's novel. Davis's bravura performance as Mildred won her critical acclaim and industry respect, but studio politics prevented her from receiving an Academy Award. She subsequently won what many considered a "consolation" Oscar for her portrayal of an alcoholic, self-destructive actress in Dangerous (1935).
Bette Davis won her first Academy Awards for Best Actress in 1935 for the role in the movie 'Dangerous'. However, she was mostly offered mediocre role during this period. Neither did the production house allow her to work independently. Consequently, she tried to cancel her contract with Warner Brothers.
Davis also appeared with Humphrey Bogart (1899–1957) and Leslie Howard in The Petrified Forest in 1936. Growing disgusted with the studio's offerings, Davis refused any more roles. The studio suspended her. She sued, which shocked the movie world. Although Davis lost her battle in court, Warner Brothers apparently got the message they paid her legal fees and began offering her better roles. Her performance in Jezebel (1938) won her a second Academy Award.
In 1936, Bette Davis was entangled in a legal case with Warner Brothers. Ultimately, she lost the case and had to resume acting under their banner. Their relationship too became cordial once more. When Warner Brothers blocked her from doing any work outside of her contract, she sued the studio and lost. In the long run, however, she won: upon returning to Warner Brothers, she was lavishly indulged. Her salary demands were met, and her choice of screen assignments improved dramatically. She went on to win a second Oscar, for Jezebel (1938), the first of three rewarding collaborations with director William Wyler. Her other notable vehicles from this period include Dark Victory (1939), Juarez (1939), and The Private Lives of Elizabeth and Essex (1939).
Bette Davis began work on Marked Woman (1937), portraying a prostitute in a contemporary gangster drama inspired by the case of Lucky Luciano. For her performance in the film, she was awarded the Volpi Cup at the 1937 Venice Film Festival. Her next picture was Jezebel (1938), and during production, Davis entered a relationship with director William Wyler. She later described him as the "love of my life", and said that making the film with him was "the time in my life of my most perfect happiness". The film was a success, and Davis' performance as a spoiled Southern belle earned her a second Academy Award.
From 1937 to 1949, she appeared in many successful films and even received Academy Awards nomination for her role in the movie 'Jezebel' (1938). The movie 'All these and Heaven Too' (1940) also earned a huge profit at the box office. The movie 'The Letter' (1940) is another hugely popular film of this period. However, when her contract with Warner Brothers ended in 1949, her career graph has once again reached an all-time low. She did not have many good roles.
During the 1940s Davis made several successful movies, including The Letter (1940), The Little Foxes (1941), Now, Voyager (1942), Watch on the Rhine (1943), and The Corn Is Green (1945), but her career began to falter near the end of the decade. She severed her 18-year relationship with Warner Brothers in 1949 and staged the first of several spectacular comebacks with her virtuoso performance as Broadway diva Margot Channing in All About Eve (1950).
Although Bette Davi was again written off as washed up in the early '60s, she revitalized her career with the Grand Guignol classic What Ever Happened to Baby Jane? (1962).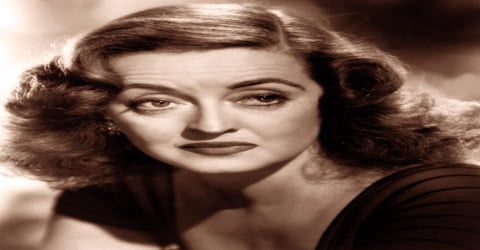 By the end of the 1940s, Bette Davis's career seemed to be slowing down. But she came through with a great performance in All About Eve (1950), winning the New York Film Critics best actress of the year award. After a number of films in the 1950s, Davis's career seemed to slow down again. But in 1962, Davis appeared in the smash hit Whatever Happened to Baby Jane?, acting opposite Joan Crawford (1904–1977). This was followed by Hush, Hush, Sweet Charlotte in 1965.
In January 1941, Bette Davis became the first female president of the Academy of Motion Picture Arts and Sciences but antagonized the committee members with her brash manner and radical proposals. Davis rejected the idea of her being just "a figurehead only". Faced with the disapproval and resistance of the committee, Davis resigned and was succeeded by her predecessor Walter Wanger. She starred in three movies in 1941, the first being The Great Lie, with George Brent. It was a refreshingly different role for Davis, as she played a kind, sympathetic character.
Bette Davis made a comeback in 1950 with the role of an aging actress in the movie' All About Eve'. However, very soon, her career came to a standstill; but it never died.
Following the attack on Pearl Harbor, Bette Davis spent the early months of 1942 selling war bonds. After Jack Warner criticized her tendency to cajole crowds into buying, she reminded him that her audiences responded most strongly to her "bitch" performances. She sold $2 million worth of bonds in two days, as well as a picture of herself in Jezebel for $250,000. She also performed for black regiments as the only white member of an acting troupe formed by Hattie McDaniel, which included Lena Horne and Ethel Waters.
During the 1970s and 1980s, Bette Davis continued to appear in films, mainly on television. She also appeared on many talk shows, delighting her audiences by her refusal to give in to old age. She was the fifth person to receive the American Film Institute's Life Achievement Award in 1977 and the first woman to be so honored. In 1979 she won an Emmy Award for Strangers: The Story of a Mother and Daughter.
During the early 1940s, several of Davis' film choices were influenced by the war, such as Watch on the Rhine (1943), by Lillian Hellman, and Thank Your Lucky Stars (1943), a lighthearted all-star musical cavalcade, with each of the featured stars donating their fees to the Hollywood Canteen. Davis performed a novelty song, "They're Either Too Young or Too Old", which became a hit record after the film's release.
In 1960, Davis, a registered Democrat, appeared at the 1960 Democratic National Convention in Los Angeles, where she met future President John F. Kennedy, whom she greatly admired. Outside of acting and politics, Davis was an active and practicing Episcopalian.
Bette Davis again surfaced in 1962 and received an Oscar nomination for her role as a former child star in the movie 'What Ever Happened to Baby Jane?'. 'Stangers: The Story of a Mother and Daughter' (1979) also brought her rave reviews.
In 1977, Davis became the first woman to receive the American Film Institute Life Achievement Award. Two years later she won an Emmy for her work in the made-for-television movie Strangers: The Story of a Mother and Daughter (1979). She suffered devastating health problems in her final decade, but she continued working until a year before her death.
Davis' name became well known to a younger audience when Kim Carnes' song "Bette Davis Eyes" (written by Jackie DeShannon) became a worldwide hit and the best-selling record of 1981 in the U.S., where it stayed at number one on the music charts for more than two months. Davis' grandson was impressed that she was the subject of a hit song and Davis considered it a compliment, writing to both Carnes and the songwriters, and accepting the gift of gold and platinum records from Carnes, and hanging them on her wall. She continued acting for television, appearing in Family Reunion (1981) with her grandson J. Ashley Hyman, A Piano for Mrs. Cimino (1982), and Right of Way (1983) with James Stewart.
Davis wrote two books about her own life, The Lonely Life (1962) and This 'N That (1987) (the second of which answered charges by her daughter that Davis was an alcoholic who had abused her children).
Awards and Honor
In 1935, Bette Davis won her first Academy Award for Best Actress for her role of a troubled actress in 'Dangerous'.
In 1939, Davis won the Academy Award for Best Actress for her role in 'Jezebel'. In this movie, she played the part of Julie Marsden, a spoiled and strong-willed girl.
In 1951, Davis won a Best Actress award from the Cannes Film Festival, and the New York Film Critics Circle Award.
In 1978, Bette won Primetime Emmy Award for Outstanding Lead Actress in a Limited Series or a Movie for her role in 'Strangers: The Story of a Mother and Daughter'. For her outstanding contribution to the world of entertainment, Bette won Golden Globe Cecil B. De Mille Award in 1974 and AFI Life Achievement Award in 1977.
In 1980, Bette Davis was awarded the Distinguished Civilian Service Medal, the United States Department of Defense's highest civilian award, for her work with the Hollywood Canteen.
In 1983, she was awarded the Women in Film Crystal Award.
During 1988 and 1989, Bette Davis was honored for her career achievements, receiving the Kennedy Center Honor, the Legion of Honor from France, the Campione d'Italia from Italy, and the Film Society of Lincoln Center Lifetime Achievement Award. She appeared on British television in a special broadcast from the South Bank Centre, discussing the film and her career, the other guest being the renowned Russian director, Andrei Tarkovsky.
In 2008, the United States Postal Service honored her with a commemorative postage stamp.
Death and Legacy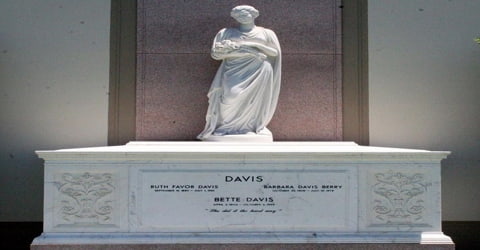 (Bette Davis's crypt at Forest Lawn Memorial Park in Los Angeles)
Bette Davis died from breast cancer on October 6, 1989, at the American Hospital in Neuilly-sur-Seine, France. She was then aged 81 and was returning home from Spain after attending Donostia-San Sebastián International Film Festival. She was entombed in Forest Lawn-Hollywood Hills Cemetery in Los Angeles, alongside her mother Ruthie and sister Bobby, with her name in larger type size. On her tombstone is written: "She did it the hard way", an epitaph that she mentioned in her memoir Mother Goddam as having been suggested to her by Joseph L. Mankiewicz shortly after they had filmed All About Eve.
The epitaph on her gravestone sums up her life. It says, "She earned it the hard way", which she certainly did.
Bette Davis' performance in the movies 'Of Human Bondage' and 'Dangerous' garnered her rave reviews. She received an Oscar nomination for the former and won an Oscar Award for the Best Actress for the latter. Her performance as the spoiled Southern belle in the movie 'Jezebel' was also highly appreciated and earned her, her second Oscar Award.'A Lonely Life' is the first autobiography written by Bette Davis. The book, published in 1962, talks about the most important part of her acting career as honestly as possible.'This 'N That' is her second memoir. It has been co-authored by Michael Herskovitz and was first published in 1987. The book mainly talks about her life post-1962. Apart from her acting career of the 1970s and 1980s, it also talks about illness and recovery from a major stroke.
In 1999, the American Film Institute published its list of the "AFI's 100 Years…100 Stars", which was the result of a film-industry poll to determine the "50 Greatest American Screen Legends" in order to raise public awareness and appreciation of classic film. Of the 25 actresses listed, Bette Davis was ranked at number two, behind Katharine Hepburn.
Information Source: