Dilma Rousseff – 36th President of Brazil
Full name: Dilma Vana Rousseff
Date of birth: 14 December 1947 (age 69)
Place of birth: Belo Horizonte, Minas Gerais, Brazil
Political party: Democratic Labor (Before 2001), Workers' (2001–present)
Father: Pedro Rousseff
Mother: Dilma Jane da Silva
Siblings: Zana Lúcia Rousseff, Igor Rousseff
Spouse(s): Cláudio Galeno Linhares (1967–1969); divorced, Carlos Paixão de Araújo (1969–2000); divorced
Children: Paula Rousseff de Araújo
Early Life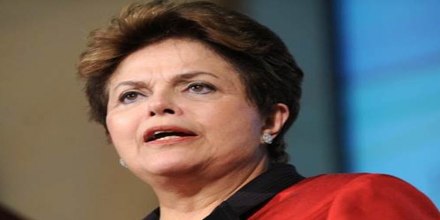 Dilma Rousseff, in full Dilma Vana Rousseff was born on December 14, 1947, in Belo Horizonte, Brazil. She is a Brazilian politician who in 2011 became Brazil's first female president. She was reelected in 2014 but impeached and removed from office in 2016.
The daughter of a Bulgarian immigrant, Rousseff was raised in an upper middle class household in Belo Horizonte. She became a socialist in her youth and after the 1964 coup d'état joined left-wing and Marxist urban guerrilla groups that fought against the military dictatorship. Rousseff was captured, tortured, and jailed from 1970 to 1972.
After her release, Rousseff rebuilt her life in Porto Alegre with Carlos Araújo, who would be her husband for 30 years. Both helped found the Democratic Labour Party (PDT) in Rio Grande do Sul, and participated in several of the party's electoral campaigns. She became the treasury secretary of Porto Alegre under Alceu Collares (pt), and later the Secretary of Energy of Rio Grande do Sul under both Collares and Olívio Dutra. In 2000, after an internal dispute in the Dutra cabinet, she left the PDT and joined the Workers' Party (PT).
She flourished in her personal life as well as in education, self-development, and the contemporary political scene in Brazil. She played an important role in the founding of the Democratic Labour Party (PDT) in Rio Grande de do Sul. She immensely contributed to the energy efficiency of her state, where she served as the Secretary of Energy, Mines, and Communication, and subsequently as the Minister of Mines and Energy for a few years.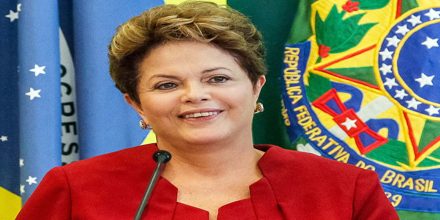 Through 2005 to 2010, she excelled as the Chief of Staff of President Luiz Inácio Lula da Silva. She ran for presidency soon after and was eventually sworn in after her victory on January 1, 2011.
Childhood and Educational Life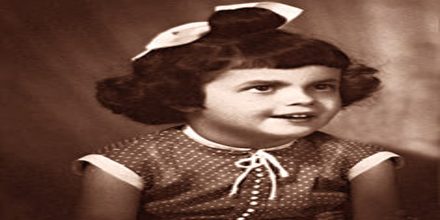 Rousseff was born in Belo Horizonte in southeast Brazil to Bulgarian lawyer, Pedro Rousseff and Dilma Jane da Silva, a schoolteacher. She was brought up in an upper-middle-class household with two siblings – Igor and Zana.
Rousseff was enrolled in preschool at the Colégio Izabela Hendrix and later received primary education at Colégio Nossa Senhora de Sion, a boarding school for girls run by nuns, where the students primarily spoke French with their teachers. Encouraged by her father, Rousseff acquired an early taste for reading.
In 1964 Rousseff left the conservative Colégio Sion and joined the Central State High School, a co-ed public school where the students often protested against the dictatorship established after the military coup.
As a teenager, she became actively involved in the resistance against dictatorship (established by a military coup) with her left-wing ideals> She joined 'Worker's Politics', and later became a part of the 'National Liberation Command', a militant group.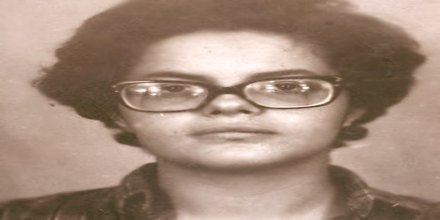 She was arrested on January 16, 1970, in a bar in São Paulo and was tortured in different ways including usage of electric shocks, and was jailed for almost three years. She was released at the end of 1972 when she started her life anew at Porto Alegre.
She completed her graduation in Economics from the Rio Grande do Sul Federal University in 1977.
Family and Personal Life
Dilma Vana Rousseff was born in Belo Horizonte, Minas Gerais, southeastern Brazil, on 14 December 1947, to Bulgarian lawyer and entrepreneur Pedro Rousseff (born Petar Rúsеv, Bulgarian: Петър Русев, 1900–1962) and schoolteacher Dilma Jane da Silva. Her father was born in Gabrovo, in the Principality of Bulgaria, and was a friend of the Nobel Prize-nominated Bulgarian poet Elisaveta Bagryana. As an active member of the Bulgarian Communist Party, banned in 1924, Petar Rusev fled Bulgaria in 1929 to escape political persecution; he settled in France. He arrived in Brazil in the 1930s, already widowed (he left behind his son Lyuben, who died in 2007), but soon moved to Buenos Aires, Argentina. He returned to Brazil several years later, settling in São Paulo, where he succeeded in business. Pétar Rúsev adapted his first name to Portuguese (Pedro) and the last to French (Rousseff). During a trip to Uberaba, he met Dilma Jane da Silva, a young schoolteacher born in Nova Friburgo, Rio de Janeiro, and raised in Minas Gerais, where her parents were ranchers. The two married and settled in Belo Horizonte, where they had three children: Igor, Dilma Vana, and Zana Lúcia (who died in 1977). Igor Rousseff, Dilma's elder brother, is a lawyer.
Rousseff was married to journalist Cláudio Galeno Linhares from 1968 to 1981. They had been separated since the early 1970s but the divorce was finalised in 1981.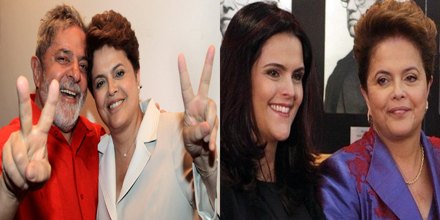 Soon after her separation with Galeno, she married Carlos Franklin Paixão de Araújo, with whom she had her first and only child, a girl, Paula Rousseff. They couple divorced in 2000.
She enjoys history and opera, and at one point of time, was obsessed with Greek mythology, and even enrolled herself in a Greek theatre.
Rousseff suffered from lymphoma which was treated with chemotherapy, which in turn later caused myopathy. She was treated and got better eventually.
Political Career
Rousseff participated in the militant activities of the Comando de Libertação Nacional—COLINA (National Liberation Command) and advocated Marxist politics among labour union members and as editor of the newspaper The Piquet. According to the magazine Piauí, she handled weapons. Gilberto Vasconcelos, a former fellow militant, has stated that she "has never … practiced an act of violence".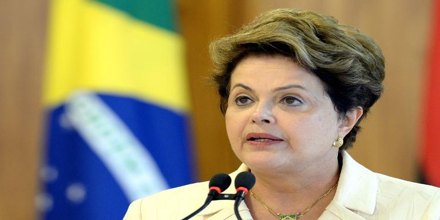 José Olavo Leite Ribeiro, who met three times a week with Rousseff, was captured by the military. As Ribeiro reported, after a day of torture, he revealed the place where he would meet with another militant, in a bar on Rua Augusta in São Paulo. On 16 January 1970, he was forced to go to the bar accompanied by undercover policemen, where his colleague was captured and, when they were preparing to leave, 23 year-old Rousseff unexpectedly arrived. Realizing that something was wrong, Rousseff tried to leave the place without being noticed. The officers suspected Rousseff and searched her, discovering that she was armed. "If it was not for the gun, it is possible that she could have escaped," says Ribeiro. Rousseff was considered a big enough catch that a military prosecutor labeled her the "Joan of Arc" of the guerrilla movement.
Dilma Rousseff was taken to the OBAN headquarters, the same place where Vladimir Herzog would be tortured and killed five years later. She was allegedly tortured for 22 days by punching, ferule, and electric shock devices. As Maria Luisa Belloque, a cellmate, said "Dilma was shocked even with car wiring." Some ex-military officers have dismissed Rousseff's account, saying that she could not have survived that extent of torture. Later, Rousseff denounced the torture she suffered in court proceedings, citing even the names of those who tortured her, such as Army Captain Benoni de Arruda Albernaz, mentioned by several other witnesses. Although she revealed the locations of some militants during torture interrogation, Rousseff managed to preserve the identities of Carlos Araújo (who would be arrested several months later) and Maria Celeste Martins. Rousseff's name was on a list found at Carlos Lamarca's home, on a list of the prisoners who would get priority in exchange for hostages, but she was never exchanged and served out her sentence.
Rousseff was convicted in the first instance to six years in prison. She had already served three years when the Supreme Military Court reduced her sentence to two years and a month. She also had her political rights suspended for eighteen years.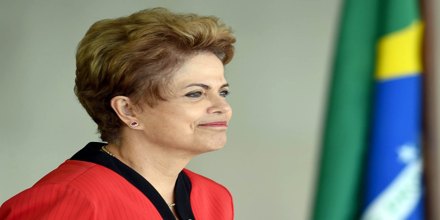 Between 1986 and 1988, she was appointed the Secretary of Finance for Porto Alegre, and later, in 1993, she assumed the role of Secretary of Mines, Energy, and Communication, where her contribution was impressive, with energy efficiency and power production increasing considerably within Rio Grande do Sul.
In 1989, however, Rousseff was appointed director-general of the City Council, but was dismissed by councilman Valdir Fraga, president of the local legislature, after arriving late for work. As Fraga later said, "I dismissed her because she had a problem with the time clock."
In 1990, Alceu Collares was elected Governor, appointing Rousseff as president of the FEE, where she had been an intern in the 1970s. She remained in office until the end of 1993, when she was appointed Secretary of Energy and Communication through the influence of Carlos Araújo and his group.
During Rousseff's management of the Secretariat of Energy in the Dutra administration, the service capacity of the electricity sector rose by 46%. due to an emergency program attended by state and private companies. In January 1999, Rousseff traveled to Brasília in order to alert the Fernando Henrique Cardoso administration that if the authorities responsible for the power sector did not invest in generation and transmission of energy, the power cuts that Rio Grande do Sul faced early in her administration would take place in the rest of the country. Therefore, the electricity crisis at the end of the Fernando Henrique Cardoso administration affected millions of Brazilians, with the exception of those from the three southern states, where no rationing was imposed, as there was no drought. There was a voluntary energy saving, and Rousseff tried to obtain compensation from the federal government, as it was granted to other regions. The federal government did not grant it, and Rousseff had to compromise with the private sector. According to Pedro Parente, Chief of Staff during the Cardoso administration, "she was pragmatic, objective and showed that she had a fluid dialogue with the business sector."
Rousseff was appointed the Minister of Mines and Energy in 2003 by Luiz Inácio Lula da Silva when he became the President. In 2005, she was appointed the Chief of Staff, and since Lula's term as the president was limited to two years by constitutional law, he began grooming her to be his successor.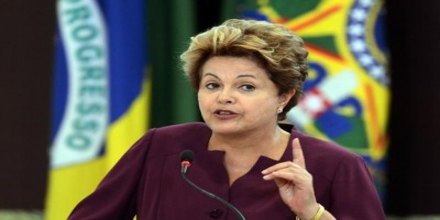 By 2010, she had fully committed herself to the presidential campaign, with promises of maintaining Lula's reforms and policies, and widespread support.
On 13 June 2010, after more than two years of widespread speculation, Rousseff launched her campaign as the official presidential candidate for the Workers' Party in the 2010 presidential election. At that time, former São Paulo State Governor José Serra, candidate for the center-right opposition bloc, had been at the top of the polls for over two years. With promises of maintaining Lula's popular policies, Rousseff was able to surpass Serra in all the polls by late July.
On October 31, 2010, with over 56% valid votes, she won the election, and on January 1, 2011, she was sworn in as the president of Brazil.
As the president of Brazil, her domestic agenda was ensuring economic stability, battling of poverty, tax and political reforms, and of course, job creation. Her foreign policies strengthened Brazil's position and stand in the global political scenario.
Throughout her administration, there were accusations of political corruption, which resulted in the resignation of five cabinet ministers, and the arrest of six government officials, of which, two she fired herself. These corruptions were pre-existing and Lula was alleged to be involved specifically in the scandal where members of the 'Chamber of Deputies' were bribed (mensalão).
Rousseff was re-elected president on October 26, 2014, with a narrow margin of victory by 51.64% votes, and she continues to serve her term to this day.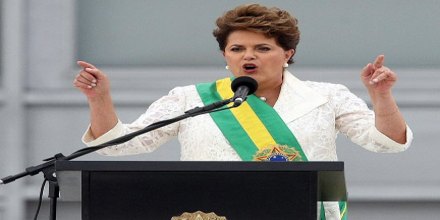 Rousseff was ranked fourth in Forbes' 2014 list of the most powerful women in the world. This was down from the second most powerful woman in the world in 2013. In 2015 she was the 7th, and in 2016 she was no longer in the list.
On 2 December 2015, an impeachment petition against Rousseff was officially accepted by Eduardo Cunha, President of the Chamber of Deputies. The petition was then examined by a special committee of the Chamber, that conducted hearings and concluded by recommending that the full Chamber should authorize the presentation of the charges contained in the petition to the Senate. On 17 April 2016, the Chamber of Deputies, by the required majority of two-thirds of its members, decided to accept that report and to authorize the presentation of the impeachment petition to the Senate, for the eventual start of a trial of impeachment against the President. The petition was accordingly forwarded from the Chamber of Deputies to the Senate on 18 April 2016.
On 31 August 2016, the Senate, sitting as a judicial body, voted 61–20 in favor of impeachment, finding Rousseff guilty of breaking budgetary laws and removing her from office. Temer subsequently assumed the office and was sworn in as President of Brazil.
Health Issues
At a press conference on 25 April 2009, Rousseff revealed that she was undergoing treatment to remove an early-stage axillar lymphoma, a cancer in the lymphatic system, which was detected in her left armpit during a routine mammogram. It was diagnosed as a diffuse large B-cell lymphoma, an intermediate grade type, but her chances of being cured were up to 90%. She had curative chemotherapy treatment for four months.
In mid-May 2009, she was hospitalized in the Hospital Sírio-Libanês in São Paulo, with severe pains in her legs. The diagnosis was a myopathy, a muscle inflammation resulting from the cancer treatment. In early September that same year, she revealed she had completed her radiotherapy treatment, claiming to be cured, which was later confirmed by her doctors. She began to wear a wig due to hair loss caused by the chemotherapy.
After seven months of wearing a wig, Rousseff wore her natural dark brown hair at the launch of the 3rd Human Rights Program on 21 December 2009. She had announced in November that she would be retiring her wig as soon as her hair became more even. According to her, it was still "full of holes", the reason why she "couldn't take the wig off there in Copenhagen, Denmark". She first publicly admitted of wearing a wig back in May, when she jokingly referred to it as a "basic little wig".
Awards and Honours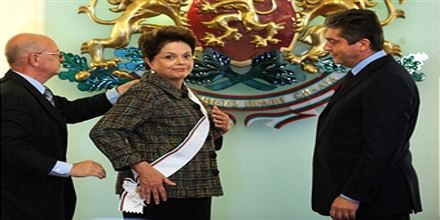 Dilma Vana Rousseff spent the four years of her administration in the upheaval of the living condition of the poor and Brazilian citizens in general. Statistically, more than 36 million Brazilians were lifted out of poverty, job opportunities were created, and the minimum wage saw a considerable hike of 72% above inflation.
Her four-year term promised to generate R$ 635 billion for health and education resources in 35 years, and also R$368 billion were added to the Social Fund.
In Forbe's list of the most powerful women in the world, she was ranked 3rd in 2011, 2nd in 2013, and 4th in 2014. In their list of the most powerful people in the world, she was ranked 16th, and as a woman held the 3rd position.
She received the 'Woodrow Wilson Public Service Award' in New York, and the very next day, she became the first woman ever to open a session at the 'United Nations General Assembly'.
Other international recognitions include the awards of 'Cordon of the Order of Stara Planina' in Bulgaria (2011) and 'Knight of the Collar of the Order of Isabella the Catholic' in Spain (2014).