Biography of E. Donnall Thomas
E. Donnall Thomas – American physician and professor.
Name: Edward Donnall "Don" Thomas
Date of Birth: March 15, 1920
Place of Birth: Mart, Texas, United States
Date of Death: October 20, 2012 (aged 92)
Place of Death: Seattle, Washington, United States
Occupation: Physician, Professor
Father: Edward E. Thomas
Spouse/Ex: Dorothy Martin
Children: 3
Early Life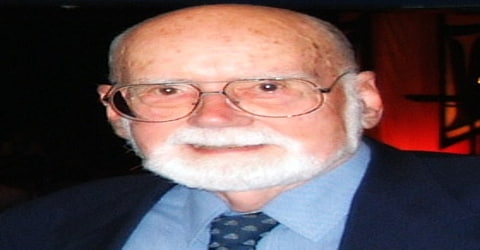 A Nobel Prize-winning American physician and professor of Medicine, E. Donnall Thomas was born on 15th March 1920, in Mart, Texas, United States. In 1990, he was co-recipient (with Joseph E. Murray) of the Nobel Prize for Physiology or Medicine for his work in transplanting bone marrow-derived hematopoietic cells (which form blood cells) from one person to another an achievement related to the treatment of patients with leukemia and other blood cancers or blood diseases.
Thomas began his research in the 1950s when bone marrow transplant was a dismissed idea. However, his persistent efforts and groundbreaking research are responsible for saving the lives of thousands of people around the globe. Bone marrow transplantation and its allied therapies, like blood stem cell transplantation have proved an important milestone in medical science. Thomas and his wife and research partner Dottie Thomas developed bone marrow transplantation as a treatment for leukemia.
Childhood, Family and Educational Life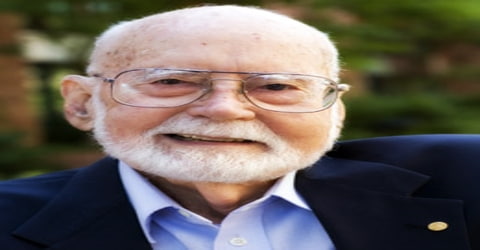 E. Donnall Thomas, in full Edward Donnall Thomas, was born on 15th March 1920 in a small Texas village, Mart, U.S. His Father, Edward E Thomas was a doctor and was the only general practitioner in his village. Edward's first wife died of tuberculosis. Donnall was his only child from his second marriage. When Donnall was born Edward was 50 years old.
Thomas entered the University of Texas in Austin in 1937. He received a B. A. degree in 1941 and M. A. in 1943. He entered Harvard Medical School in 1943. He received his M. D. in 1946. He completed a one-year internship in hematology under the guidance of Dr. Clement Finch. Dr. Finch and Donnall developed a special bond and became lifelong friends. He took a break in his studies to serve as a physician in the US Army during the period 1948-50. After his stint with the US army, he worked as a postdoctoral fellow at the Massachusetts Institute of Technology. Thomas worked as an instructor at Harvard Medical School, in 1953.
During his schooling days, Thomas was not a bright student. However, later he developed an interest in studies.
Personal Life
During E. Donnall Thomas's undergraduate years at the end of the depression, money was almost non-existent so he worked at a number of odd jobs. One of the jobs was waiting tables at a girls' dormitory. Thomas meets Dorothy Martin, the Dottie who has participated in all his endeavors up to the present time and later married her. During his medical studies, Dorothy gave up her journalism work and started working as a trainee laboratory technician to support the family.
The couple has 3 children, Don Jr. (practices internal medicine in Montana), Jeffrey (he runs a business in Seattle) and Elaine (a Fellow in infectious diseases at the University of Washington).
Career and Works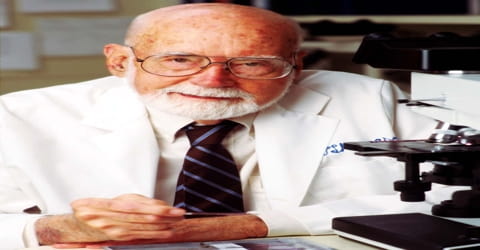 During medical school, E. Donnall Thomas became interested in the bone marrow and in leukemia. This interest was intensified by his early association with Dr. Sydney Farber who gave him his first laboratory in the new Jimmy Fund Building. Thomas was fortunate to see the first child with acute lymphoblastic leukemia (ALL) whose remission was induced with an antifolate drug. He became interested in factors that stimulate marrow function in part due to Allan Erslev's attempt to demonstrate erythropoietin. During his year at M.I.T. He worked under Dr. John Loofborrow on stimulating factors released from irradiated yeast. Thomas hoped to apply this knowledge to marrow stimulating factors. Fortunately, He left the field of stimulating factors because it is only in recent years, with recombinant technology, that great strides have been made in this area.
Thomas worked as 'Chief Medical Resident' at the 'Peter Bent Brigham Hospital' in Boston. During his residentship, he developed a friendship with Dr. Joseph Murray, who also had an interest in transplantation. He helped Dr. Murray care for his first kidney transplant patient.
In 1955, E. Donnall Thomas was appointed physician in chief at the Mary Imogene Bassett Hospital, now Bassett Medical Center, in Cooperstown, N.Y., an affiliate of Columbia University. Thomas started his work on marrow transplantation in human patients and dog, as an outbred animal in 'Mary Imogene Basset Hospital' in Cooperstown, New York, in 1955. At the end of the study, he learned that marrow transplant in human beings was going to be difficult. However, he continued working with dogs on many aspects of marrow transplantation.
In 1956 Thomas performed the first successful bone marrow transplant between two humans: a leukemic patient and his identical twin. The recipient's body accepted the donated marrow and used it to make new, healthy blood cells and immune system cells. Thomas adopted methods to match the tissues of donor and recipient closely enough to minimize the latter's rejection of the former's marrow (graft-versus-host disease), and he also developed techniques to reduce the chances of transplant rejection.
Thomas moved to Seattle at the invitation of Dr. Robert Williams, a famous endocrinologist and first chairman of the Department of Medicine at the University of Washington, in 1963. Professor Williams recognized that their School of Medicine was in its infancy and rather isolated in the Pacific Northwest. He envisioned the affiliation of all the relevant institutions in the area with the School of Medicine in order to create the critical mass necessary for academic excellence. Within that concept, Thomas established his program in the Seattle Public Health Hospital.
In 1972, the 'Seattle Public Health Hospital' was closed by the federal government. Thomas became professor emeritus at the University of Washington in 1990. In 1975 Thomas and his research team transferred to the Fred Hutchinson Cancer Research Center in Seattle, where he established and led the world's first bone marrow transplant center for the treatment of leukemia, aplastic anemia, and other blood disorders.
Dr. Thomas joined the faculty of 'Fred Hutchinson Cancer Research Center' in 1974 as its first director of medical oncology. He later became an associate director and eventually director of the Center's Clinical Research Division. He stepped down from that position at age 70 in 1990 and officially retired from the Hutchinson Center in 2002.
Dr. Thomas's team performed the first bone marrow transplant of a leukemia patient from a matched donor in March 1969. During the 1970s they developed and perfected a comprehensive procedure for treating leukemia patients. The procedure was to first give radiation therapy to the patient, both to kill cancer cells and to weaken the immune system so that it does not reject the transplant. The patient's bone marrow is replaced with marrow from a compatible donor. Many patients had been cured of leukemia using this technique by the late 1970s. Since then Thomas and his colleagues improved their success rate significantly. In addition to leukemia and other cancers of the blood, bone marrow transplants are used to treat certain inherited blood disorders and to aid people whose bone marrow has been destroyed by accidental exposure to radiation.
By 1990, partially as a result of his research, approximately 85 percent of all lymphocytic leukemia patients with good human leukocyte antigen (HLA) matches could be expected to survive. Thomas became 'Professor Emeritus' at the 'University of Washington' in 1990.
Awards and Honor
In 1990 E. Donnall Thomas shared the Nobel Prize in Physiology or Medicine with Joseph E. Murray for the development of cell and organ transplantation.
In 1990 Dr. Thomas was awarded the U.S. National Medal of Science.
Dr. Thomas also received more than 35 major honors and awards, including 'The Philip Levine Award' from American Society of Clinical Pathologists, New Orleans in 1979, 'American Cancer Society Award' for 'Distinguished Service in Basic Research' in 1980 and 'Medal of Merit' from 'State of Washington' in 1998.
In 1981 E. Donnall Thomas received honorary 'Doctorate of Medicine' from 'The University of Cagliari', Sardinia, 'The University of Verona' in 1991 and 'University of Parma', in 1992. He was also awarded the honorary degrees from 'University of Barcelona' in 1994 and 'University of Warsaw' in 1996.
Death and Legacy
E. Donnall Thomas died at the age of 92 on 20th October 2012, in Seattle, Washington, United States, of heart failure and is survived by his three children.
E. Donnall Thomas has been active in support of stem cell research, a subject that has become a politically-dominated issue. Dr. Thomas has been active in scientific groups interested in clarifying the issues for both the public and legislators. He believes that stem cell research, with appropriate oversight, should be directed by scientists, not politicians.
Dr. Thomas was a member of 15 medical societies, including the 'National Academy of Sciences', 'Medical and Scientific Advisory Committee' and 'National Cancer Institute'. He was President of 'American Society of Hematology' and served on the editorial boards of eight medical journals. He also wrote several books during his career, including Aplastic Anemia (1978), Frontiers on Bone Marrow Transplantation: Fetal Hematopoiesis (1991), and Hematopoietic Cell Transplantation (1999; co-written with Stephen J. Forman and Karl G. Blume).
In 2003 Dr. Thomas was one of 22 Nobel laureates who signed the Humanist Manifesto.
Information Source: