Edward Snowden – American Intelligence Contractor
Full Name: Edward Joseph Snowden
Date of birth: June 21, 1983 (age 33)
Place of birth: Elizabeth City, North Carolina, U.S.
Residence: Russia (temporary asylum)
Nationality: American
Occupation: System administrator
Early Life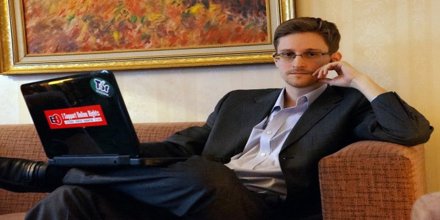 Edward Snowden, in full Edward Joseph Snowden was born on June 21, 1983, in Elizabeth City, North Carolina, U.S. He is an American intelligence contractor who in 2013 revealed the existence of secret wide-ranging information-gathering programs conducted by the National Security Agency (NSA).
In 2013, Snowden was hired by an NSA contractor, Booz Allen Hamilton, after previous employment with Dell and the CIA. On May 20, 2013, Snowden flew to Hong Kong after leaving his job at an NSA facility in Hawaii, and in early June he revealed thousands of classified NSA documents to journalists Glenn Greenwald, Laura Poitras, and Ewen MacAskill. Snowden came to international attention after stories based on the material appeared in The Guardian and The Washington Post. Further disclosures were made by other publications including Der Spiegel and The New York Times.
On June 21, 2013, the U.S. Department of Justice unsealed charges against Snowden of two counts of violating the Espionage Act of 1917 and theft of government property. On June 23, he flew to Moscow, Russia, where he remained for over one month. Russian authorities granted him asylum for one year, which was later extended to three years.
Citzenfour, a documentary by Poitras about his story, won an Oscar in 2015. He is also the subject of Snowden, a 2016 biopic directed by Oliver Stone and starring Joseph Gordon-Levitt.
Childhood and Educational Life
Edward Snowden was born in Elizabeth City, North Carolina, on June 21, 1983. He dropped out of high school and studied computers at Anne Arundel Community College in Arnold, Maryland (from 1999 to 2001, and again from 2004 to 2005). Between his stints at community college, Snowden spent four months from May to September 2004 in special-forces training in the Army Reserves, but he did not complete his training. Snowden told The Guardian that he was discharged from the Army after he "broke both his legs in a training accident."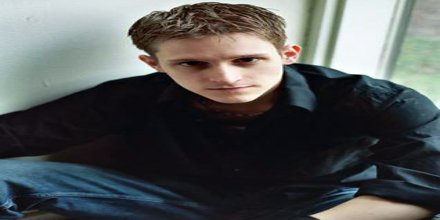 Although Snowden had no undergraduate college degree, he worked online toward a master's degree at the University of Liverpool, England, in 2011. Snowden was reportedly interested in Japanese popular culture, had studied the Japanese language, and worked for an anime company that had a resident office in the U.S. He also said he had a basic understanding of Mandarin Chinese and was deeply interested in martial arts. At age 20, he listed Buddhism as his religion on a military recruitment form, noting that the choice of Agnostic was "strangely absent."
Family and Personal Life
Snowden's father, Lonnie Snowden, was also an officer in the Coast Guard, and his mother, Elizabeth B. Snowden, is chief deputy at the United States District Court for the District of Maryland. His older sister, Jessica, was a lawyer at the Federal Judicial Center in Washington D.C. Snowden said that "in one way or another", his entire family has been employed by the federal government, and that he "expected to pursue the same path". His parents divorced in 2001, and his father remarried. Snowden scored above 145 on two separate IQ tests. His maternal grandfather, Edward J. Barrett, was a rear admiral in the United States Coast Guard who became a senior official with the FBI and was at the Pentagon on September 11, 2001, when it was struck by an airliner hijacked by al-Qaeda terrorists.
Government Work and Political Views
Snowden eventually landed a job as a security guard at the University of Maryland's Center for Advanced Study of Language. The institution had ties to the National Security Agency, and, by 2006, Snowden had taken an information-technology job at the Central Intelligence Agency.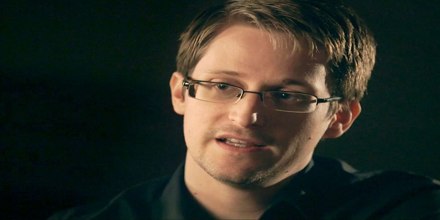 Snowden has said that in the 2008 presidential election, he voted for a third-party candidate. He has stated that he had been planning to comment on NSA surveillance programs at the time, but he decided to wait because he "believed in Obama's promises." He was later disappointed with President Barack Obama, saying that his policies were a continuation of those espoused by George W. Bush.
In 2009, after being suspected of trying to break into classified files, he left to work for private contractors, among them Dell and Booz Allen Hamilton, a tech consulting firm. While at Dell, he worked as a subcontractor in an NSA office in Japan before being transferred to an office in Hawaii. After a short time, he moved from Dell to Booz Allen, another NSA subcontractor, and remained with the company for only three months.
However, in February 2010, TheTrueHOOHA wrote, "Did we get to where we are today via a slippery slope that was entirely within our control to stop? Or was it a relatively instantaneous sea change that sneaked in undetected because of pervasive government secrecy?"
In accounts published in June 2013, interviewers noted that Snowden's laptop displayed stickers supporting Internet freedom organizations including the Electronic Frontier Foundation (EFF) and the Tor Project. Snowden stated that he was "neither traitor nor hero. I'm an American."
In 2014 Snowden stated that "women have the right to make their own choices" and supported providing "a basic income for people who have no work, or no meaningful work".
Professional Career
On May 7, 2004, Snowden enlisted in the United States Army Reserve as a Special Forces candidate through its 18X enlistment option, but he did not complete the training. He said he wanted to fight in the Iraq War because he "felt like he had an obligation as a human being to help free people from oppression." Snowden said he was discharged after breaking both legs in a training accident. He was discharged on September 28, 2004.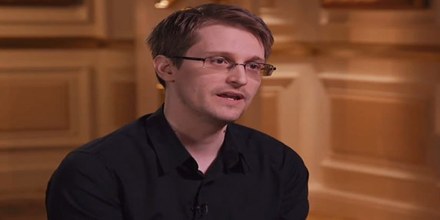 However, He was then employed for less than a year in 2005 as a "security specialist" at the University of Maryland's Center for Advanced Study of Language, a non-classified facility. In June 2014, Snowden told Wired that this was "a top-secret facility" where his job as a security guard required a high-level security clearance, for which he passed a polygraph exam and underwent a stringent background check.
In 2006, after attending a job fair focused on intelligence agencies, Snowden was offered a position at the CIA, which he joined. He was assigned to the global communications division at CIA headquarters in Langley, Virginia.
In March 2007, the CIA stationed Snowden with diplomatic cover in Geneva, Switzerland, where he was responsible for maintaining computer network security. Assigned to the U.S. mission to the United Nations, Snowden was given a diplomatic passport and a four-bedroom apartment near Lake Geneva. In February 2009, Snowden resigned from the CIA.
During his years of IT work, Snowden had noticed the far reach of the NSA's everyday surveillance. While working for Booz Allen, Snowden began copying top-secret NSA documents, building a dossier on practices that he found invasive and disturbing. The documents contained vast information on the NSA's domestic surveillance practices.
After he had compiled a large store of documents, Snowden told his NSA supervisor that he needed a leave of absence for medical reasons, stating he had been diagnosed with epilepsy. On May 20, 2013, Snowden took a flight to Hong Kong, China, where he remained as he orchestrated a clandestine meeting with journalists from the U.K. publication The Guardian as well as filmmaker Laura Poitras. On June 5, The Guardian released secret documents obtained from Snowden. In these documents, the Foreign Intelligence Surveillance Court implemented an order that required Verizon to release information to the NSA on an "ongoing, daily basis" culled from its American customers' phone activities.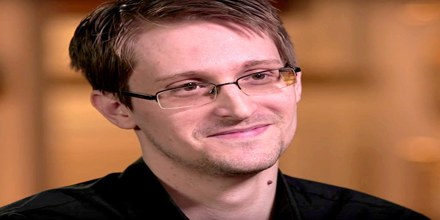 A former NSA co-worker told Forbes that although the NSA was full of smart people, Snowden was "a genius among geniuses," who created a backup system for the NSA that was widely implemented and often pointed out security bugs to the agency. The former colleague said Snowden was given full administrator privileges, with virtually unlimited access to NSA data. Snowden was offered a position on the NSA's elite team of hackers, Tailored Access Operations, but turned it down to join Booz Allen.
In March 2014, during testimony to the European Parliament, Snowden wrote that before revealing classified information he had reported "clearly problematic programs" to ten officials, who he said did nothing in response. In a May 2014 interview, Snowden told NBC News that after bringing his concerns about the legality of the NSA spying programs to officials, he was told to stay silent on the matter.
In March 2014, Army General Martin Dempsey, Chairman of the Joint Chiefs of Staff, told the House Armed Services Committee, "The vast majority of the documents that Snowden … exfiltrated from our highest levels of security … had nothing to do with exposing government oversight of domestic activities. The vast majority of those were related to our military capabilities, operations, tactics, techniques and procedures." When retired NSA director Keith Alexander was asked in a May 2014 interview to quantify the number of documents Snowden stole, Alexander answered, "I don't think anybody really knows what he actually took with him, because the way he did it, we don't have an accurate way of counting. What we do have an accurate way of counting is what he touched, what he may have downloaded, and that was more than a million documents."
Immediate Aftermath
The U.S. government soon responded to Snowden's disclosures legally. On June 14, 2013, federal prosecutors charged Snowden with "theft of government Property," "unauthorized communication of national defense information" and "willful communication of classified communications intelligence information to an unauthorized person." The last two charges fall under the Espionage Act. (Before President Barack Obama took office, the act had only been used for prosecutorial purposes three times since 1917. Since President Obama took office, the act had been invoked seven times as of June 2013.)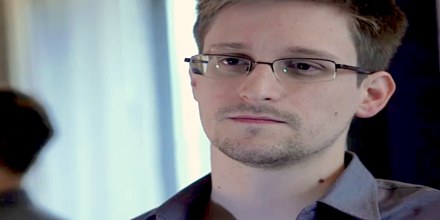 Snowden remained in hiding for slightly more than a month. He initially planned to relocate to Ecuador for asylum, but, upon making a stopover, he became stranded in a Russian airport for a month when his passport was annulled by the American government. The Russian government denied U.S. requests to extradite Snowden. While some decried him as a traitor, others supported his cause, and more than 100,000 people signed an online petition asking President Obama to pardon Snowden by late June.
The following month, Snowden made headlines again when it was announced that he had been offered asylum in Venezuela, Nicaragua and Bolivia. Snowden soon made up his mind, expressing an interest in staying in Russia. One of his lawyers, Anatoly Kucherena, stated that Snowden would seek temporary asylum in Russia and possibly apply for citizenship later. Snowden thanked Russia for giving him asylum and said that "in the end the law is winning."
Revelations and Motivations
On June 5, 2013, media reports documenting the existence and functions of classified surveillance programs and their scope began and continued throughout the entire year. The first program to be revealed was PRISM, which allows for court-approved direct access to Americans' Google and Yahoo accounts, reported from both The Washington Post and The Guardian published one hour apart. The Post's Barton Gellman was the first journalist to report on Snowden's documents.
It was revealed that the NSA was harvesting millions of email and instant messaging contact lists, searching email content, tracking and mapping the location of cell phones, undermining attempts at encryption via Bullrun and that the agency was using cookies to "piggyback" on the same tools used by Internet advertisers "to pinpoint targets for government hacking and to bolster surveillance." The NSA was shown to be "secretly" tapping into Yahoo and Google data centers to collect information from "hundreds of millions" of account holders worldwide by tapping undersea cables using the MUSCULAR surveillance program.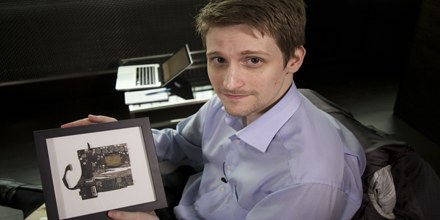 Snowden stated in a January 2014 interview with German television that the NSA does not limit its data collection to national security issues, accusing the agency of conducting industrial espionage. Using the example of German company Siemens, he stated, "If there's information at Siemens that's beneficial to US national interests—even if it doesn't have anything to do with national security—then they'll take that information nevertheless." In the wake of Snowden's revelations and in response to an inquiry from the Left Party, Germany's domestic security agency Bundesamt für Verfassungsschutz (BfV) investigated and found no "concrete evidence" that the U.S. conducted economic or industrial espionage in Germany.
Snowden's identity was made public by The Guardian at his request on June 9, 2013. He explained: "I have no intention of hiding who I am because I know I have done nothing wrong." He added that by revealing his identity he hoped to protect his colleagues from being subjected to a hunt to determine who had been responsible for the leaks. According to Poitras, who filmed the interview with Snowden in Hong Kong, he had initially not wanted to be seen on camera, because "he didn't want the story to be about him."
In January 2014, Snowden said his "breaking point" was "seeing the Director of National Intelligence, James Clapper, directly lie under oath to Congress." This referred to testimony on March 12, 2013—three months after Snowden first sought to share thousands of NSA documents with Greenwald, and nine months after the NSA says Snowden made his first illegal downloads during the summer of 2012—in which Clapper denied to the U.S. Senate Select Committee on Intelligence that the NSA wittingly collects data on millions of Americans. Snowden said, "There's no saving an intelligence community that believes it can lie to the public and the legislators who need to be able to trust it and regulate its actions. Seeing that really meant for me there was no going back. Beyond that, it was the creeping realization that no one else was going to do this. The public had a right to know about these programs." In May 2014, Vanity Fair reported that Snowden said he first contemplated leaking confidential documents around 2008, but that "Snowden held back, in part because he believed Barack Obama, elected that November, might introduce reforms." Snowden stated that he had reported policy or legal issues related to spying programs to more than 10 officials, but as a contractor had no legal avenue to pursue further whistleblowing.
Living in Exile
In November 2013, Snowden's request to the U.S. government for clemency was rejected. The fallout from his disclosures continued to unfold over the next few months, including a legal battle over the collection of phone data by the NSA. President Obama sought to calm fears over government spying in January 2014, ordering U.S. Attorney General Eric Holder to review the country's surveillance programs.
Still in exile, Snowden remained a polarizing figure. He made an appearance at the popular South by Southwest festival via teleconference in March 2014. Around this time, the U.S. military revealed that the information Snowden leaked may have caused billions of dollars in damage to its security structures.
'Citizenfour' & Twitter
That same year, Snowden was featured in Poitras's highly acclaimed documentary Citizenfour. The director had recorded her meetings with Snowden and Guardian journalist Glenn Greenwald. The film went on to win an Academy Award in 2015. Poitras and the winning team was joined onstage by Snowden's girlfriend Mills, with the documentarian saying during her acceptance speech, "When the decisions that rule us are taken in secret, we lose the power to control and govern ourselves."
Since its release, Snowden has remained outspoken about government surveillance. He appeared with Poitras and Greenwald via video-conference in February 2015. Earlier that month, Snowden spoke with students at Upper Canada College via video-conference. He told them that "the problem with mass surveillance is when you collect everything, you understand nothing." He also stated that government spying "fundamentally changes the balance of power between the citizen and the state."
On September 29, 2015, Snowden joined the social media platform Twitter, tweeting "Can you hear me now?" He had almost two million followers in a little over 24 hours.
Public Opinion Polls
Surveys conducted by news and professional polling organizations originally found public opinion more supportive of Snowden outside the United States than within. In a June 2013 Emnid survey, 50 percent of Germans polled considered Snowden a hero, and 35 percent would hide him in their homes. In October 2013, 67 percent of Canadians polled considered Snowden a hero, as did 60 percent of UK respondents. In an April 2014 UK YouGov poll, 46 percent of British people thought that newspapers reporting on the materials given to them by Snowden was good for society, while 22 percent thought it was bad for society and 31 percent didn't know.
In August 2014, Vanity Fair published the results of a poll conducted in June on behalf of CBS News that asked a random sample of 1,017 adult Americans nationwide, "Did Edward Snowden act ethically?" In response, 54% said no, 27% said yes, and 19% didn't know.
On September 13, 2016, Snowden said in an interview with The Guardian that he would seek a pardon from President Obama. "Yes, there are laws on the books that say one thing, but that is perhaps why the pardon power exists – for the exceptions, for the things that may seem unlawful in letters on a page but when we look at them morally, when we look at them ethically, when we look at the results, it seems these were necessary things, these were vital things," he said in the interview.
Awards and Honours
Edward Snowden was voted as The Guardian's person of the year 2013, garnering four times the number of votes than any other candidate.
In July 2014, Freie Universität Berlin announced that Snowden had accepted its offer of honorary membership in recognition of what the university called "his extraordinary achievements in defense of transparency, justice, and freedom." Apart from the honor, there are no rights, privileges or duties involved.
Edward Snowden was awarded the biennial German "whistleblower prize" in August 2013, in absentia, with an accompanying award equal to €3,000.
In October 2013, the Sam Adams Award was presented to Snowden in Moscow by a group of four visiting American former intelligence officers and whistleblowers.
Snowden was chosen to give Britain's 2013 "Alternative Christmas Message," Channel 4's alternative to the Royal Christmas Message by Queen Elizabeth II. The Message is normally given by non-establishment figures.
On February 18, 2014, Snowden was elected as Rector of the University of Glasgow, a position widely described as symbolic. Snowden became the first American Rector in the position's 366-year history.
At German Big Brother Awards gala on April 11, 2014, Edward Snowden was honored with the first-ever "positive" award, named the "Julia and Winston Award" after the two main rebellious characters in George Orwell's Nineteen Eighty-Four.
In April 2014 Snowden, together with Laura Poitras, was awarded the Ridenhour Truth-Telling Prize, given by The Nation Institute and The Fertel Foundation for transparency and whistleblowing.
In December 2014, Snowden shared a Joint Honorary Award with Alan Rusbridger, editor of The Guardian, from the Swedish Right Livelihood Award Foundation.
In 2014, Snowden was nominated for the IQ Award by members of the non-profit organization Mensa Germany.
In 2016, the Norwegian chapter of PEN International awarded Snowden the Ossietzky Prize given "For outstanding achievements within the field of freedom of expression".