Eoin Morgan – Cricket Player (England)
Full name: Eoin Joseph Gerard Morgan
Date of birth: 10 September 1986 (age 30)
Place of birth: Dublin, Ireland
Nickname: Moggie
Father: Jody Morgan
Mother: Olivia Morgan
Brother: Gareth Morgan, Gavin Morgan
Sister: Laura Morgan, Gwen Morgan
Height: 5 ft 9 in (1.75 m)
Profession: English Cricketer (Batsman)
Batting style: Left-handed
Bowling style: Right-arm medium
Early Life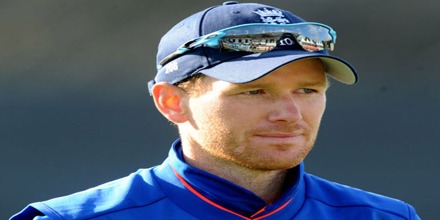 Eoin Joseph Gerard Morgan was born on 10 September 1986, in Dublin, Ireland. He is a cricketer who captains the England national cricket team in One Day Internationals and Twenty 20 International. A left-handed batsman, he plays county cricket for Middlesex and has been selected for England's Test, ODI and Twenty20 squads. He originally represented his native Ireland at international level before switching to play for England. He was the first and is one of the only two players in history to score an ODI hundred for two nations and is particularly noted for his end of innings hitting ability, seeing him labelled as a 'finisher'. He is also noted as being a skilful player of the reverse sweep shot.
He ascended to the England one-day captaincy in slightly chaotic circumstances less than two months out from the 2015 World Cup, only to supervise an inadequate campaign. Ironically, his elevation to the captaincy coincided with one of his worst periods of form since switching to England from Ireland but once the selectors had decided to dispense with Alastair Cook, Morgan, the regular deputy, was the most obvious candidate. His cool temperament and the tactical nous had already marked him out as a leader. A left-hander who quickly built a reputation for inventive and audacious strokeplay, Morgan also possessed the patience and power of shot to be a natural "finisher" – a role England struggled to fill for a decade.
As a young man in Dublin, Morgan was immediately recognised as a cricketer of rare unorthodox talent, who plays the ball exceptionally late and is adroit both at sweeping and reverse sweeping. This has been attributed to Morgan playing hurling as a young boy, though the player has said it is the result of hours of hard work.
Childhood, Family and Educational Life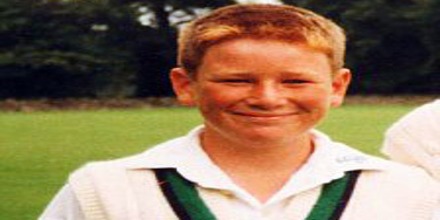 Eoin Morgan was born on 10th September 1986 in Dublin, Ireland. Eoin Morgan birthday is a special event and he celebrates it with his family and close friends. His full name is Eoin Joseph Gerard Morgan. Eoin Morgan education happened in the Catholic university on Leeson Street. He achieved 3 senior cup titles for his school during those days. Post that he got himself enrolled in the much acclaimed Dulwich College. During his college days his desperation to be a part of England team strengthened. Eoin Morgan is fondly called as Moggie by friends, family and fans. Not much is known about Eoin Morgan family. However, the family has Irish roots and practice Catholicism. Eoin Morgan brother Gavin Morgan is also a fellow cricketer.
Morgan initially started as an Irish cricketer and later switched to England national cricket team. Both his junctures have been well praised. Eoin Morgan height is 5 feet 9 inches. Eoin Morgan weight is 79 kgs. Morgan is an efficient left hand batsman and a prolific right mid-arm bowler. Moggie has blonde hair and his eye color is blue. Eoin has maintained a perfect body stature and makes sure to never skip a workout. He maintains a balanced diet and believes in eating healthy and staying fit.
Personal Life
Accredited to his rising popularity people are interested to find out Eoin Morgan girlfriend name. However, not much information has been revealed about Morgan's personal life. Buzz was there that Eoin Morgan girlfriend is the dancing pop star Pixie Lot. However, the duo has rubbished the rumors. The rumors started doing the rounds when there were reports about Eoin Morgan Breakup with Tara Ridgway. Even, post the news of breakup the couple has been clicked together several times. It is even believed that two are dating since long and are still very much together.
Buzz is that the two exchanged rings and Tara Ridgwar is Eoin Morgan wife to be. However, currently Morgan is still a bachelor and precisely one of the most sought after bachelor. Let's see when news of Eoin Morgan marriage comes out. Surely, he'll break a million hearts when tying a knot with his lady love. Till then the fans and media can only speculate about the ace cricketer's relationship status.
Playing Career
When Eoin Morgan age was 15, he started his cricket career. Initially, Morgan started playing for Ireland with Ireland's youth team in the cap of Under 15 and Under 17. Thereafter, he was also a part of Under 19 league where he was second highest scorer. Leaving, Ireland he went ahead and joined England and captained in several ODIs and other T20 matches.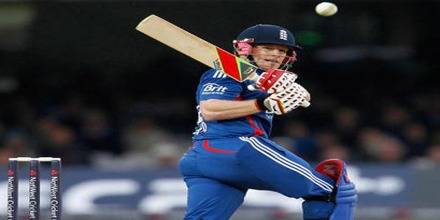 Though, he was successful in his short career span in Ireland however the breakthrough of his cricket career in England had got him recognized as the premium bowler and a fine batsman too.
Eoin Morgan had also been selected for T-20 squads, ODI and England's Test and incredibly he is the first player in history to score an ODI 100 for two nations. Apart from professional gain and Eoin Morgan match fees, he is also involved in some charity work. He offers a part of his earning for the welfare of the society and hence Eoin Morgan charity work is notable. He is truly a venerated personality.
Eoin Morgan has come across as a popular and skillful cricketer over the years but his early debut matches were quite competitive and rugged. An interesting fact in Eoin Morgan T20 captain biography shares Morgan played his debut match in One Day International for his native land Ireland in the year 2006 on August 5th. Though much has not been focused about Eoin Morgan first wicket but this run out of his at 99 was very agonizing in his early ODI days.
Moreover, he was the first cricketer to score a 100 in an ODI for 2 nations. Morgan's first class debut happened in 2004 in Ireland Vs Scotland. The records and runs scored by Eoin Morgan are commendable.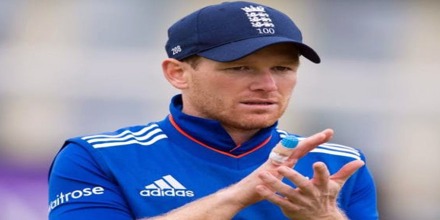 In May 2007, Morgan was named as one of England's twelfth men for the Lord's Test versus West Indies, and came on for Matthew Hoggard on the third day. On 16 August 2008, Morgan represented the England Lions in a list A match against the touring South Africans. He scored 47* in an unbeaten partnership of 113 with Samit Patel in the course of England Lions securing a six wicket victory. Morgan was part of the England Performance Programme squad in India in the winter of 2008, although no matches were played as the tour was cancelled after the November 2008 Mumbai attacks. Morgan was also part of the England Lions for the winter tour of New Zealand.
Morgan wasted no time in endearing himself to his new cricketing country. At the age of 23, he shot to prominence on the back of two match-winning innings against South Africa. First was a 34-ball 67 in the Champions Trophy in September 2009, followed two months later with an unbeaten 45-ball 85 in the opening Twenty20 of England's tour of South Africa. His bold approach and crisp hitting evoked comparisons with arrival of another English import, Kevin Pietersen, in 2005.
In the first game of the 2009 ICC Champions Trophy, Morgan led England to an unexpected victory over much fancied Sri Lanka. He hit an unbeaten 62, and was well supported by Middlesex colleague Owais Shah. Morgan kept wicket for the first time in his professional career in the next match against South Africa, after regular wicket-keeper Matt Prior was struck down by illness. Morgan scored 67 runs from just 34 balls in England's innings.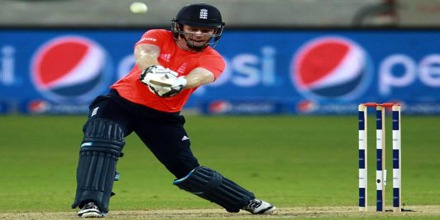 He played well in the ODI series in Bangladesh. After making 33 in the first match of the series, he hit a magnificent unbeaten 100 to help England win the second ODI by two wickets. His innings earns him the man of the match award. He made 36 in the final match of the series, meaning he had scored 169 runs in the three matches he had played. Morgan was one of England's stand out batsmen in the series and his performances earns him praise from the media.
He was an important part of England's Twenty20 team that won the 2010 ICC World Twenty20 tournament in the West Indies.
Morgan was not initially named in England's squad for the 2011 World Cup as he was suffering from a fractured finger, but was later called up following an injury to Kevin Pietersen. On 11 March 2011 he made his World Cup debut for England, scoring 63 runs in the defeat to Bangladesh, making him only the fourth player to have represented two different nations at the Cricket World Cup. He made 7 in the next match against the West Indies as England qualified for the Quarter Finals. However, they lost to Sri Lanka by ten wickets, although Morgan made 50 off 66 balls.
He is the very 1st cricketer with a first-class double century for Ireland and all of these contributed towards Eoin Morgan net worth. Moreover Eoin Morgan IPL stats and Eoin Morgan test records added to his soaring high fame and demand which also accentuated Eoin Morgan Twitter account and social networking profile. He emerged as a popular sports celebrity.
Morgan has had a successful stint during test matches too. He hasn't played too many test matches. However, he made his test debut in England Vs Bangladesh in 2010. He has made centuries even in Test matches and was long considered as England's most bankable and limited over-performer for a long time. Eoin Morgan highest score in Test series till date (2014) has been 130. He was been a part of several winning matches and several matches have even been won cause of his immense support and dedication to his team.
Morgan pipped Ravi Bopara for selection for the first Test of the English summer in 2011, despite playing in the IPL while Bopara grafted in the County Championship (three years later, after England's tortured Ashes whitewash, Morgan made a similar sacrifice but was also overlooked). His preparation proved no hindrance as Morgan made 362 runs in 10 innings against Sri Lanka and India. But a disastrous tour of the UAE followed, with just 180 runs at 16.36 across three Tests, four ODIs and three T20s against Pakistan and he was dropped from England's touring party to Sri Lanka in March 2012.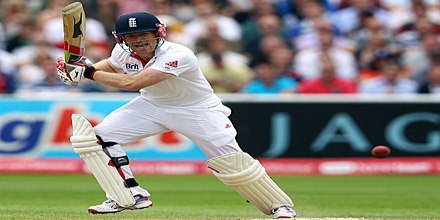 He remained an indispensable member of the one-day side, although from September 2012 he went a year and 17 innings without an ODI half-century, which included only averaging 21 in the Champions Trophy. The run ended when Morgan thumped a century against his old team-mates to deny Ireland victory over England. An outstanding ODI tour of Australia followed in 2013-14, including a century at Brisbane, but Morgan's form then tailed off again: by the time he was appointed captain, he had scored one fifty in 19 innings, with only the occasional sparkle in T20 to evoke former glories. He had developed a curious crouching stance in his anxiety to get underneath the ball for maximum leverage and had to eradicate it from his game.
The captaincy, it was hoped, would revive him – and his average was in the 70s as Cook's stand-in – but his experience of leading Middlesex in 2014, when the county won five out of 22 limited-overs matches, suggested turning around England's fortunes would not be easy.
After England's failed 2015 World Cup campaign, he led a refashioned England one-day approach, advocating a braver, more attacking philosophy. It brought some benefits, but his international summer finished unhappily when he was concussed by the Australian fast bowler Mitchell Starc at Old Trafford. He rested out the end of the 2015 county season – by then Middlesex had come to accept nthey would rarely see the best of him.
Eoin took part in 2010 in IPL matches. First, Eoin Morgan team in IPL was Rajasthan Royals where he was auctioned for $220000. There he did not get much opportunity and his performance was not extra-ordinary. Thereafter, in the next season of IPL he was purchased by Kolkata Knight Riders for a whooping sum of $350000. He was signed by the team for a period of 3 years. However, in 2014, Morgan withdrew his name from the team. Buzz is that he'll be seen in the next season of IPL.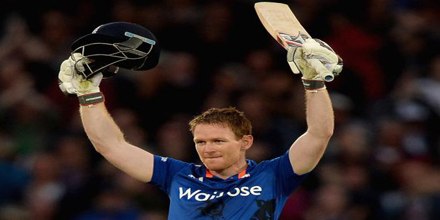 Morgan made 27 in the opening match of the T20 World Cup against West Indies, as England lost their opening group game. In the next match against South Africa, England completed a historic chase of 230, although Morgan himself only made 12. He followed this up with a duck against Afghanistan, although England recovered to win the game. After making 22 against Sri Lanka as England won to qualify for the semi-finals, Morgan was out for a first ball duck against New Zealand, although England won the match comfortably, winning by seven wickets. England lost the final against the West Indies, with Morgan making just five.