Biography of Florence Ballard
Florence Ballard – American singer.
Name: Florence Glenda Chapman (née Ballard)
Date of Birth: June 30, 1943
Place of Birth: Detroit, Michigan, United States
Date of Death: February 22, 1976 (aged 32)
Place of Death: Detroit, Michigan, United States
Occupation: Singer
Spouse/Ex: Thomas Chapman
Children: Michelle Denise, Nichole Rene, and Lisa Sabrina
Early Life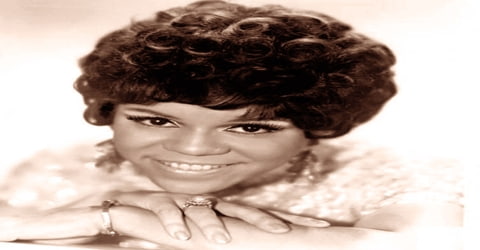 One of the founding members of the female-singing group, 'The Supremes', Florence Ballard was born in Detroit, Michigan on June 30, 1943, to Lurlee (née Wilson) and Jesse Ballard, as the ninth of fifteen children. Ballard sang on 16 top 40 singles with the group, including ten number-one hits. After being removed from the Supremes in 1967, Ballard tried an unsuccessful solo career with ABC Records before she was dropped from the label at the end of the decade.
Ballard was well-known for her deep, rich and soulful voice but her fame was soon eclipsed by Diane Ross, a fellow member of her group. While in high school, she used to participate in talent shows and got noticed for her unique voice and stage persona. Her singing talent caught the attention of a reputed record label and subsequently, she was offered an audition for a band. Her stint with 'The Supremes' was not very fruitful, as she was not given the opportunity to prove her mettle as a lead singer and was often consigned to background vocals. After bitter strife and argument with the manager, she was ousted from the group as she retaliated by missing performances or record sessions. She also led a brief unsuccessful stint as a solo singer, but her life soon spiraled downwards due to poverty and alcoholism. Later, her financial conditions started improving and she made a comeback as a singer.
Ballard was making an attempt for a musical comeback when she died of a heart attack in February 1976 at the age of 32. Ballard's death was considered by one critic as "one of rock's greatest tragedies". Ballard was posthumously inducted to the Rock and Roll Hall of Fame as a member of the Supremes in 1988.
Childhood, Family and Educational Life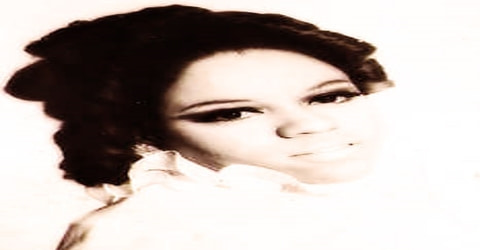 Florence Ballard, by name of Florence Glenda Chapman (née Ballard), was born in Detroit, Michigan on June 30, 1943, to Lurlee (née Wilson) and Jesse Ballard, as the ninth of fifteen children. Her siblings were Bertie, Cornell, Jesse, Jr., Gilbert, Geraldine, Barbara, Maxine, Billy, Calvin, Pat, Linda, and Roy. Her mother was a resident of Rosetta, Mississippi. Her father was born Jesse Lambert in Bessemer, Alabama; after his grandmother was shot and killed, he was adopted by the Ballard family.
Ballard was introduced to the world of music and trained by her father, who was a musician himself. She attended 'Northwestern High School'. She met future singing partner Mary Wilson during a middle-school talent show and they became friends while attending Northeastern High. From an early age, Ballard aspired to be a singer and agreed to audition for a spot on a sister group of the local Detroit attraction, the Primes, who were managed by Milton Jenkins. After she was accepted, Ballard recruited Mary Wilson to join Jenkins' group. Wilson, in turn, enlisted another neighbor, Diana Ross, then going by "Diane". Betty McGlown completed the original lineup and Jenkins named them as "The Primettes". The group performed at talent showcases and at school parties before auditioning for Motown Records in 1960. Berry Gordy, head of Motown, advised the group to graduate from high school before auditioning again. Ballard eventually dropped out of high school through her group mates graduated.
In 1960, Ballard suffered a misery that changed her entire outlook towards life. From the happy and bubbly girl that she was, she became a recluse, after being raped by a local high school basketball player at knifepoint.
Personal Life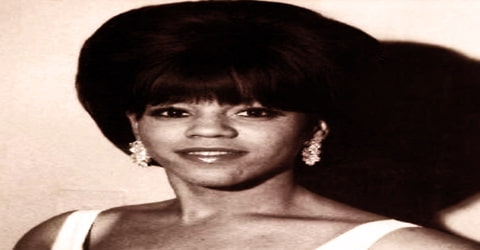 Florence Ballard began dating Thomas Chapman, a Motown Records associate, in 1967; they married in a private celebration in Hawaii on February 29, 1968, and had three daughters: Michelle Denise and Nichole Rene and Lisa Sabrina (b. 1971).
In 1971, Ballard gave birth to a third child but was deserted by her husband, which led to a financial crisis in the family. Ballard reportedly had several domestic disputes with her husband and filed for divorce in 1973, but they reconciled in late 1975, prior to her death. Besides her three daughters, Ballard's family included her cousin Hank Ballard and his grandnephew, NFL player Christian Ballard.
Career and Works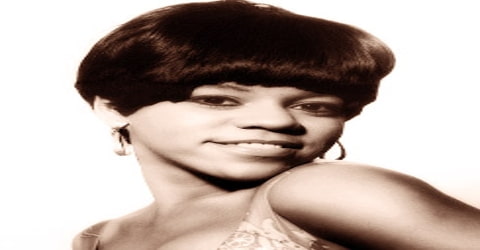 At 14, Florence Ballard befriended the Primes (Paul Williams, Eddie Kendricks, and Kell Osborne) and performed a few gigs with the smooth, silky trio at Detroit venues. The Primes' manager, Milton Jenkins, encouraged Ballard to form a sister group to the Primes, so she chose Mary Wilson, Betty McGlown, and Diane Earle (Diana Ross). All sang lead, but McGlown left early and was replaced by Barbara Martin. Wilson had the lowest voice; Ballard, the most demonstrative; and Earle, the highest with a razor edge.
Betty McGlown completed the original lineup and Jenkins named them as "The Primettes". The group performed at talent showcases and at school parties before auditioning for Motown Records in 1960. Berry Gordy, head of Motown, advised the group to graduate from high school before auditioning again. The 'Primettes' released their first record 'Tears of Sorrow' under the label, 'Lupine Records' but it didn't taste great success. In August 1960, the band recorded the singles, 'After All', 'You Can Depend on Me' and 'Buttered Popcorn', which catapulted them to fame.
Gordy signed the Primettes the second time around in 1961. After renaming to the Supremes (Gordy didn't like the Primettes), they cut their first single on Tamla; parental pressures forced Martin to quit shortly thereafter and "I Want a Guy" flopped. Soon, the producers zeroed in on Earle and rarely wrote anything for Wilson or Ballard. After a series of flops, number one smashes became automatic. The pace was frantic and Motown muddied the water by pushing Wilson and Ballard out of the limelight to spotlight Ross.
The group struggled in their early years with the label, releasing eight singles that failed to crack the Billboard Hot 100, giving them the nickname "no-hit Supremes". One track, "Buttered Popcorn", led by Ballard, was a regional hit in the Midwest, but still failed to chart. During a 1962 Motortown Revue tour, Ballard briefly replaced the Marvelettes' Wanda Young while she was on maternity leave.
In 1962, Ballard left the group and joined an all-girl group, 'The Marvelettes' as a vocalist by replacing singer Wanda Young who was on maternity leave. A few of her never-released singles include 'Ain't That Good News', 'People' and 'It Makes No Difference Now'. Before the release of their 1962 debut album, Meet the Supremes, Barbara Martin, who had replaced Betty McGlown a year before they signed to Motown, left the group. Ballard, Ross, and Wilson remained a trio. After the hit success of 1963's "When the Love Light Starts Shining Through His Eyes", Diana Ross became the group's lead singer.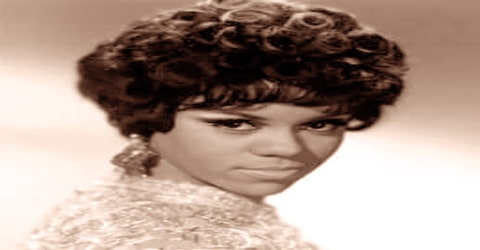 In the spring of 1964, the group released "Where Did Our Love Go", which became their first number-one hit on the Billboard Hot 100, paving the way for ten number-one hits recorded by Ross, Ballard, and Wilson between 1964 and 1967. After many rehearsals with Cholly Atkins and Maurice King, the Supremes' live shows improved dramatically as well. During this time, Ballard sang lead on several songs on Supremes' albums, including a cover of Sam Cooke's "(Ain't That) Good News". During live shows, Ballard often performed the Barbra Streisand standard, "People". According to Mary Wilson, Ballard's vocals were so loud she was made to stand 17 feet away from her microphone during recording sessions. Marvin Gaye, for whom Ballard sang backing vocals on occasion, described her as "a hell of a singer, probably the strongest of the three girls." All in all, Ballard contributed vocals to ten number-one pop hits and 16 top forty hit singles between 1963 and 1967.
In 1966, due to excessive alcoholism and weight gain, Ballard was replaced by another vocalist, which ended her tenure with 'The Supremes'. From 1963-1967, during her time with 'The Supremes' she managed to deliver ten 'number one' songs and sixteen 'top forty' singles.
In March 1968, Ballard signed with ABC Records and released two unsuccessful singles. After an album for the label was shelved, her settlement money was depleted from the Chapmans' management agency, Talent Management, Inc. The agency had been led by Leonard Baun, Ballard's attorney who had helped to settle Ballard's matters with Motown. Following news that Baun was facing multiple embezzlement charges, Ballard fired him. She continued to perform as a solo artist, opening for Bill Cosby that September at Chicago's Auditorium Theater. In January 1969, Ballard performed at one of newly elected President Richard Nixon's inaugural balls. Ballard was dropped from ABC in 1970.
George Kerr produced her first single, "It Doesn't Matter How I Say It" (1968), but radio play was almost nonexistent. She completed an album, …You Don't Have To, that ABC left for dead. Despite gigs opening for Wilson Pickett, some television appearances, performing with Bill Cosby, and singing at President Nixon's inauguration party, Ballard experienced no commercial success. ABC released "Love Ain't Love" in the fall of 1968 but let it languish. The label had soured on Ballard, some say because of Chapman's constant demands, and didn't extend her contract. She never got another record deal.
In July 1971, Ballard sued Motown for additional royalty payments she believed she was due to receive; she was defeated in court by Motown. Shortly afterward, Ballard and her husband separated following several domestic disputes and Ballard's home was foreclosed. Facing poverty and depression, Ballard became an alcoholic and shied away from the spotlight. In 1972, she moved into her sister Maxine's house. In 1974 Mary Wilson invited Ballard to join the Supremes, which now included Cindy Birdsong and Scherrie Payne (Ross had left for her successful solo career in 1970). Though Ballard played tambourine, she didn't sing and told Wilson she had no ambition to sing anymore. Later that year Ballard's plight started to be reported in newspapers as word got around that the singer had applied for welfare. Around that time, Ballard entered Henry Ford Hospital for rehab treatment. Following six weeks of treatment, Ballard slowly started to recover.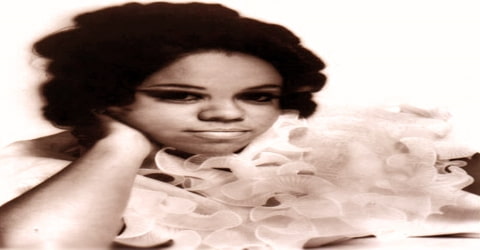 Within a few years, Ballard's personal and financial conditions went from bad to abject. She moved into public housing, and Chapman with whom she had three children left the family. After receiving an insurance settlement in 1975, she cleaned up her situation and made another go at recapturing stardom. An appearance at Detroit's Ford Auditorium gave her a needed boost. She reconciled with Chapman, purchased a new house, and did television.
On June 25, 1975, Ballard performed at the 'Henry and Edsel Ford Auditorium', Detroit and made a comeback as a singer with a new record deal. Ballard performed as part of the Joan Little Defense League and was backed by female rock group the Deadly Nightshade. Afterward, she started receiving offers for interviews; Jet magazine was one of the first to report on Ballard and her recovery.
Awards and Honor
In 1988, Florence Ballard was posthumously inducted into the 'Rock and Roll Hall of Fame'.
Death and Legacy
On February 21, 1976, Florence Ballard entered Mt. Carmel Mercy Hospital, complaining of numbness in her extremities. She died at 10:05 the next morning from cardiac arrest caused by a coronary thrombosis (a blood clot in one of her coronary arteries), at the age of 32. Ballard is buried in Detroit Memorial Park Cemetery located in Warren, Michigan.
In 1964, Ballard was the lead vocalist for the song 'People', which featured in 'The Supremes' album, 'There's A Place for Us'. It soon became her trademark song and she started performing in auditoriums, for concerts and in nightclubs which lasted for two decades. This prominent female singer was blessed with a powerful voice and was asked by the studio engineers to stand 17 feet away from the microphone while recording a song.
Florence Ballard's story has been referenced in a number of works by other artists. The 1980 song "Romeo's Tune", from Steve Forbert's album Jackrabbit Slim is "dedicated to the memory of Florence Ballard". The Billy Bragg song "King James Version" on his William Bloke album contains the line "Remember the sadness in Florence Ballard's eyes". On his 2006 album, Hip Hop is Dead, hip-hop artist Nas mentions the Ballard/Ross rivalry in his song "Blunt Ashes": "When Flo from the Supremes died/Diana Ross cried/Many people said that she was laughing inside." In his short story "You Know They Got a Hell of a Band", Stephen King, through the late disc jockey Alan Freed, includes Ballard as one of the deceased artists who perform in a town called "Rock and Roll Heaven". The film version of Dreamgirls released in 2006 features more overt references to Ballard's life and the Supremes' story, including gowns and album covers that are direct copies of Supremes originals. Jennifer Hudson won a Golden Globe Award and Academy Award for her portrayal of Effie White in the Dreamgirls film. In her Golden Globe acceptance speech, Hudson dedicated her win to Florence Ballard.
Information Source: