Biography of George Michael
George Michael – English singer, songwriter, record producer, and philanthropist.
Name: Georgios Kyriacos Panayiotou
Date of Birth: 25 June 1963
Place of Birth: East Finchley, London, England
Date of Death: 25 December 2016 (aged 53)
Place of Death: Goring-on-Thames, Oxfordshire, England
Occupation: Singer, Songwriter, Record producer
Father: Kyriacos Panayiotou
Mother: Lesley Angold Panayiotou
Early Life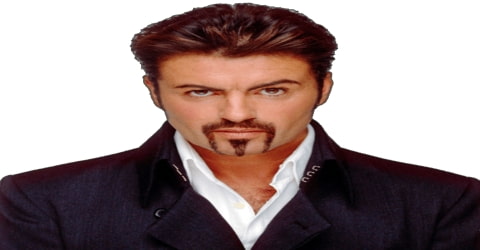 An English singer, songwriter, and record producer, George Michael was born on 25 June 1963 in East Finchley, London. He was a pop superstar in the 1980s, with a string of hits that made him an iconic figure who could sell out stadium concerts into the 21st century. He was widely known for his work in the 1980s and 1990s, including Wham! singles such as "Wake Me Up Before You Go-Go" and "Last Christmas" and solo albums such as Faith (1987) and Listen Without Prejudice Vol. 1 (1990).
Rising to fame as one of the music duo Wham!, which he formed when he was a teenager, he achieved his first worldwide hit in 1984. Since then, he had scored a number of hit singles and albums. Michael also achieved success as a solo artist with his debut solo album 'Faith'. He was one of the best-selling music artists of his era, registering sales of more than 80 million records worldwide as a solo artist. Growing up in and around London, he developed a passion for music at an early age. While in high school, he and his friend Andrew Ridgeley bonded over their love for pop music. Both dropped out of school and started a band which was short-lived. But soon they landed a recording deal and named themselves Wham! After several successes with Wham!, he broke away from the group to pursue a solo career. As a solo artist, he bagged his first Grammy Award for a duet with Aretha Franklin. On the personal front, he had had a few encounters with the law. A great philanthropist, he had contributed considerable time and money to various charities.
Michael achieved seven number one singles in the UK and eight number one songs on the Billboard Hot 100 in the US, including "Careless Whisper", "Praying for Time" and "Don't Let the Sun Go Down on Me". In 2004, the Radio Academy named Michael the most played artist on British radio during the period 1984–2004. Michael ranks among the best-selling British musical acts. In 2008, he was ranked 40th on Billboard's list of the Greatest Hot 100 Artists of All Time. Michael won various music awards throughout his 30-year career, including three Brit Awards, four MTV Video Music Awards, six Ivor Novello Awards, three American Music Awards, and two Grammy Awards from eight nominations. Michael's first tour in 15 years, the 25 Live tours, spanned three tours over the course of three years (2006, 2007, and 2008). He performed his final concert at London's Earls Court on 17 October 2012.
Childhood, Family and Educational Life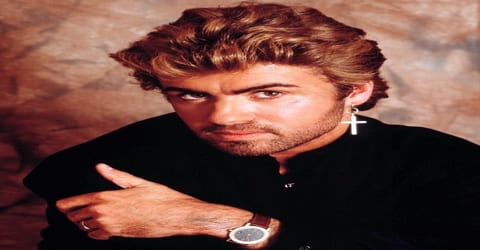 George Michael, by name Georgios Kyriacos Panayiotou, was born on June 25, 1963, in East Finchley, London. His father, Kyriacos Panayiotou, was a Greek Cypriot who immigrated to England in the 1950s. He was the owner of a restaurant. His mother, Lesley Angold, an English woman, was a professional dancer. He had two elder sisters, Yioda and Melanie.
In June 2008, Michael told the Los Angeles Times that his maternal grandmother was Jewish, but she married a non-Jewish man and raised her children with no knowledge of their Jewish background due to her fear during World War II. Michael spent most of his childhood in Kingsbury, London, in the home his parents bought soon after his birth; he attended Roe Green Junior School and Kingsbury High School.
When his family moved to Radlett, he attended Bushey Meads School in Bushey, where he befriended Andrew Ridgeley. The two bonded as both wanted to pursue careers in music. He worked as a DJ and played at local clubs and schools. Michael and Andrew both dropped out of high school and formed a band called The Executive. The band was short-lived; it could play only a few gigs before it was disbanded.
Personal Life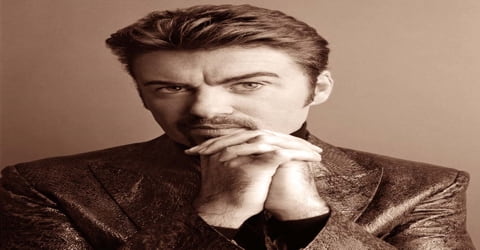 At the age of 19, Michael told Andrew Ridgeley that he was bisexual. Michael also told one of his two sisters, but he was advised not to tell his parents about his sexuality. In a 1999 interview with The Advocate, Michael told the Editor in Chief, Judy Wieder, that it was "falling in love with a man that ended his conflict over bisexuality". "I never had a moral problem with being gay", Michael told her. "I thought I had fallen in love with a woman a couple of times. Then I fell in love with a man, and realized that none of those things had been love."
In February 2006, Michael had another encounter with the law, when he was arrested on suspicion of having illegal drugs in possession. In July 2006, he was accused of engaging in public sex at London's Hampstead Heath. In 2008, he was again arrested for possession of Class A and C drugs. He was in a long-term relationship with Kenny Goss, an ex-flight attendant, and sportswear executive. They broke up in 2009. In 2012, he began a relationship with celebrity hair stylist Fadi Fawaz, which continued till his death in 2016.
During the late 1980s, Michael had a relationship with Chinese-American make-up artist Kathy Jeung, who was regarded for a time as his artistic "muse" and who appeared in the "I Want Your Sex" video. Michael later said that she had been his "only bona fide" girlfriend and that she knew of his bisexuality. In 2016, Jeung reacted to Michael's death by calling him a "true friend" with whom she had spent "some of the best time of her life".
In 1992 Michael established a relationship with Anselmo Feleppa, a Brazilian dress designer, whom he had met at the 1991 concert Rock in Rio. Six months into their relationship, Feleppa discovered that he was HIV-positive. Michael later said: "It was terrifying news. I thought I could have the disease too. I couldn't go through it with my family because I didn't know how to share it with them – they didn't even know I was gay." In 1993, Feleppa died of an AIDS-related brain hemorrhage.
Michael as a philanthropist, but he never wanted to make headlines for his involvement with charitable activities, which included paying for a woman's fertility treatments, volunteering at a homeless shelter, and helping a waitress pay her nursing school debts. He also gave millions of dollars to charities like Childline, a counseling center for children in the U.K. In addition, he helped Macmillan Cancer Support and Terrence Higgins Trust for many years.
Michael's homosexuality became publicly known following his April 1998 arrest for public lewdness. In 2007, Michael said, "that hiding his sexuality made him feel 'fraudulent', and his eventual outing, when he was arrested… in 1998, was a subconsciously deliberate act."
In 1984, Michael performed with the charity supergroup Band Aid to support the Ethiopian famine relief. Michael and Ridgeley donated the proceeds of their single 'Last Christmas' and 'Everything She Wants' to Band Aid's collections. He was an LGBT rights campaigner and charity fundraiser for HIV/AIDS awareness campaigns. He was also a patron of the Elton John AIDS Foundation. In 2014, he was a celebrity investor in a tax scheme called Liberty. He was also included in the Sunday Times Rich List 2015 of the wealthiest British musicians, and according to the list, he was worth £105 million.
Career and Works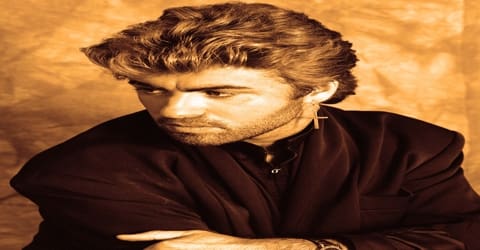 Both Michael and Ridgeley were interested in music, and in 1979 they formed a ska band called the Executive; the group didn't go far, but it gave them a taste for the spotlight, and they took what they learned and in 1981 formed a pop duo called Wham! The early Wham! demos impressed executives at Innervision, an independent record label that signed the group to a contract. By 1982, Wham! had hit the U.K. pop charts with "Wham Rap" and "Young Guns (Go for It)," and scored an American record deal with Columbia.
They released their first album 'Fantastic' on July 9, 1983, which reached No. 1 in the UK. The pop duo then produced a series of singles including 'Young Guns', 'Wham Rap!' and 'Club Tropicana', all of which became popular Top 10 hits.
It was the next LP, Make It Big (1984), however, that made the two stars. Four singles from the album "Wake Me Up Before You Go-Go," "Everything She Wants," "Careless Whisper," and "Freedom" smashed hits in the United States and Europe as well as in Britain, and that same year the duo released the Christmas classic "Last Christmas." It ('Make It Big') reached No. 1 in the US, the UK, and Australia. Many of its singles individually became quite popular not only in the UK and the US but also in 23 other countries. In 1985, he bagged his first Ivor Novello Award for Songwriter of the Year from the British Academy of Songwriters, Composers, and Authors.
Wham! soon became one of the biggest new acts of the era, and in 1985 they became the first Western pop group to tour the People's Republic of China. But Michael displayed an ambition that went beyond Wham!'s new success, and the "Careless Whisper" single was released with the credit "Wham! Featuring George Michael," setting the stage for him to strike out on his own. In 1986, after Michael had released a proper solo single, "A Different Corner," Wham! announced their breakup and said farewell to their fans with a sold-out concert at London's Wembley Stadium.
The tour was documented by film director Lindsay Anderson and producer Martin Lewis in their film Foreign Skies: Wham! In China. With the success of Michael's solo singles, "Careless Whisper" (1984) and "A Different Corner" (1986), rumors of an impending break up of Wham! intensified. The duo officially separated in 1986, after releasing a farewell single, "The Edge of Heaven" and a singles compilation, The Final, plus a sell-out concert at Wembley Stadium that included the world premiere of the China film. The Wham! partnership ended officially with the commercially successful single "The Edge of Heaven", which reached No. 1 on the UK chart in June 1986.
In 1987, Michael earned his first Grammy Award as a solo artist for the duet 'I Knew You Were Waiting', with American singer Aretha Franklin. The single reached number one on both the US Billboard Hot 100 and the UK Singles Chart. Also in 1987, he released his debut solo album, 'Faith'. With this album, he tried to shed his teen heartthrob image, sporting a leather jacket and stubble. The album topped the UK Albums Chart, and on the US Billboard 200, it was at number 1 for 12 weeks. Many of its singles like 'Faith', 'Father Figure', and 'One More Try' reached number 1 in the US.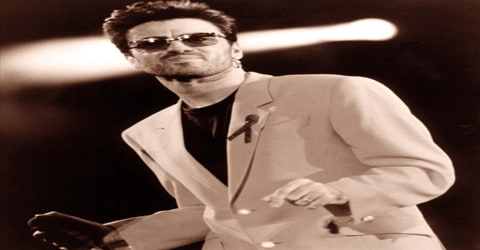 In 1988, Michael embarked on a world tour. In Los Angeles, Michael was joined on stage by Aretha Franklin for "I Knew You Were Waiting (For Me)". It was the second highest grossing event of 1988, earning $17.7 million. In February 1989, Faith won the Grammy Award for Album of the Year at the 31st Grammy Awards. At the 1989 MTV Video Music Awards on 6 September in Los Angeles, Michael received the Video Vanguard Award. According to Michael in his film, A Different Story, success did not make him happy and he started to think there was something wrong in being an idol for millions of teenage girls. The whole Faith process (promotion, videos, tour, awards) left him exhausted, lonely and frustrated, and far from his friends and family.
Written, produced, and arranged by Michael, the LP was a hit on both the pop and R&B charts, spawned the popular singles "I Want Your Sex," "Father Figure," "Kissing a Fool," and "Faith," and won the 1988 Grammy Award for album of the year. The next release marked a change of direction as Michael sought recognition as more than a pop figure.
In 1990, Michael told his record company Sony that, for his second album, he did not want to do promotions like the one for Faith. His second solo album 'Listen Without Prejudice Vol. 1' was released in 1990. It was a huge success in the UK, debuting at number 1 and remaining there for a week. It was in the top 20 for 34 consecutive weeks.
The second single "Waiting for That Day" was an acoustic-heavy single, released as an immediate follow-up to "Praying for Time". It reached No. 23 in the UK and No. 27 in the US. in October 1990. The album was released in Europe on 3 September 1990, and one week later in the US. It reached No. 1 in the UK Albums Chart and peaked at No. 2 on the US Billboard 200. It spent a total of 88 weeks on the UK Albums Chart and was certified four-times Platinum by the BPI. The album produced five UK singles, which were released quickly, within an eight-month period: "Praying for Time", "Waiting for That Day", "Freedom! '90", "Heal the Pain", and "Cowboys and Angels" (the latter being his only single not to chart in the UK top 40).
During November 1994, after a long period of seclusion, Michael appeared at the first MTV Europe Music Awards show, where he gave a performance of a new song, "Jesus to a Child". The song was a melancholy tribute to his lover, Anselmo Feleppa, who had died in March 1993. The song entered the UK Singles Chart at No. 1 and No. 7 on Billboard upon release in 1996. It was Michael's longest UK Top 40 single, at almost seven minutes long.
In 1996, Michael finally released his third solo effort, 'Older', which followed in the more contemplative vein of Listen Without Prejudice, Vol. 1. While the album went platinum in the United States, it was considered a commercial disappointment considering the success of Michael's previous work, though it fared better in Europe and the U.K. Although this album didn't do as well as Michael's previous ones, it still earned him the award for Best British Male Singer at the BRIT Awards and the MTV Europe Awards.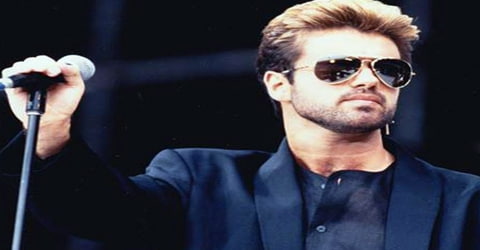 The second single, released in April 1996, was "Fastlove", an energetic tune about wanting gratification and fulfillment without commitment. The single version was nearly five minutes long. "Fastlove" was supported by a futuristic virtual reality-related video. It reached No. 1 on the UK Singles Chart, spending three weeks at the top spot. In the US, "Fastlove" peaked at No. 8, his most recent single to reach the top 10 in the US. Following "Fastlove", Michael released Older, his first studio album in six years and only the third in his ten-year solo career. The album's US and Canadian release was the first album released by David Geffen's (now-defunct) DreamWorks Records.
In 1998, Michael released Ladies and Gentlemen: The Best of George Michael, a two-disc anthology that featured solo material as well as recordings with Wham! It also included a new song, "Outside"; the song and its video were created in response to a widely publicized incident in which Michael was arrested by an undercover cop in Los Angeles for "performing a lewd act" in a public restroom. After the arrest made headlines, Michael publicly acknowledged his homosexuality, and in time it was revealed that the song "Jesus to a Child" from Older was written in tribute to his late partner Anselmo Feleppa, who died of AIDS-related illnesses in 1993. In 1999, Michael released an album of covers, Songs from the Last Century, which was released worldwide by Virgin after Michael parted ways with DreamWorks.
'Songs from the Last Century,' his fourth album, was released in 1999. The album consists of old jazz and new interpretations of popular songs like 'Roxanne' and 'Miss Sarajevo'. His album 'Patience' was released in 2004. It was considered his comeback album as there was a considerable gap between the release of this one and his previous one. The album contained six singles including 'Freeek!' and 'Shoot the Dog'. After this album, it was rumored that he would retire from the music business.
In 2000, Michael worked on the hit single "If I Told You That" with Whitney Houston, a song which was meant to feature Michael Jackson, initially. Michael co-produced on the single along with American producer Rodney Jerkins. In February 2003, Michael unexpectedly recorded another song in protest against the looming Iraq war, Don McLean's "The Grave". The original was written by McLean in 1971 and was a protest against the Vietnam War. Michael performed the song on numerous TV shows including Top of the Pops and So Graham Norton. On 17 November 2003, Michael re-signed with Sony Music, the company he had left in 1995 after a legal battle. When Michael's fifth studio album, Patience, was released in 2004, it was critically acclaimed and went to No. 1 on the UK Albums Chart, and became one of the fastest selling albums in the UK, selling over 200,000 copies in the first week alone. In Australia, it reached No. 2 on 22 March. It reached the Top 5 on most European charts, and peaked at No. 12 in the US, selling over 500,000 copies to earn Gold certification from the RIAA.
A documentary about his life and career, 'A Different Story', was released in 2005. The album 'Twenty Five', released in 2006, celebrated the 25th anniversary of his music career. It was his second compilation album. Debuting at number 1 in the UK, the album reached the top 5 in many other countries. It contained songs taken from his solo career as well as from his Wham! days.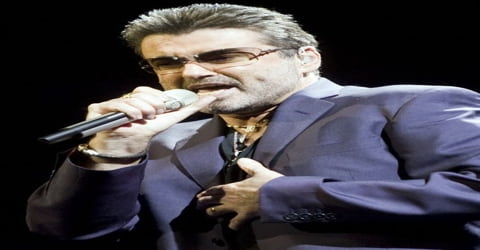 A second two-disc collection, Twenty-Five, was issued in 2008 and arrived after Michael once again found himself the subject of some controversy. In 2006 and 2007, he had been arrested on drug-related offenses in the U.K., and in 2010, he'd served four weeks in Suffolk's Highpoint Prison after pleading guilty to driving under the influence of cannabis. During a 2006 television interview, Michael smoked what appeared to be a joint and spoke openly of his marijuana use, saying, "I'd say it's a great drug, but obviously it's not very healthy. You can't afford to smoke it if you've got anything to do."
In 2010, he performed a number of concerts across Australia. In February 2012, he made a surprise appearance at the Brit Awards in London and received a standing ovation. At the time of his death, he was working on 'Freedom', another documentary about his life, which was scheduled to be released in March 2017.
Between 2006 and 2008, according to reports, Michael earned £48.5 million ($97 million) from the 25 Live tour alone. In July 2014, he was reported to have been a celebrity investor in a tax avoidance scheme called Liberty. According to the Sunday Times Rich List 2015 of the wealthiest British musicians, Michael was worth £105 million.
Awards and Honor
George Michael won numerous music awards throughout his 30-year career, including three Brit Awards winning Best British Male twice, four MTV Video Music Awards, three American Music Awards (including two in the traditionally-black Soul/R&B category), and two Grammy Awards from eight nominations.
In 1996, Michael was voted Best British Male, at the MTV Europe Music Awards and the Brit Awards; and at the British Academy's Ivor Novello Awards, he was awarded the title of Songwriter of the Year for the third time.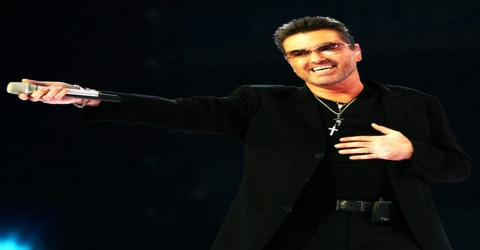 Death and Legacy
On December 25, 2016, George Michael was found dead at his home in Goring-on-Thames. He was then 53. He was found by his Australian partner, Fadi Fawaz. Elton John was among those who paid tribute to Michael, emotionally addressing the audience in Las Vegas on 28 December, "What a singer, what a songwriter. But more than anything as a human being he was one of the kindest, sweetest, most generous people I've ever met."
Tests carried out to determine the cause of his death revealed that he had died of natural causes that resulted from heart and liver diseases. Due to the delay in determining the cause of death, Michael's funeral was delayed until 29 March 2017. In a private ceremony, he was buried at Highgate Cemetery in north London, near his mother's grave. That summer an informal memorial garden was created outside his former home in Highgate. The site, in a private square that Michael had owned, is tended by fans.
George Michael's first solo album 'Faith' sold more than 25 million copies despite the ban on the single 'I Want Your Sex'. Due to its sexually suggestive lyrics, many radio stations in the UK and the US banned the song. MTV broadcast the video only during the late night hours. The song reached the American Top 40 chart and featured at number 2 on the US Billboard Hot 100 and number 3 on the UK Singles Chart.
At the time of his death, Michael had sold over 115 million records worldwide. As a solo artist, he sold over 80 million records, making him one of the best-selling music artists. He sold a further 30 million records with Wham!. His debut solo album Faith sold more than 25 million copies. His solo album 'Without Prejudice Vol. 1' was also a major hit. He incorporated soul and jazz elements in the songs. With this album, he tried to create for himself a reputation of a serious singer and songwriter. He did not embark on any campaigns to promote the album nor did he release any music videos. The album was certified 4×platinum in the UK, selling 1.5 million copies in the UK alone and 8 million worldwide.
Information Source: