Biography of Godfrey Hounsfield
Godfrey Hounsfield – English electrical engineer.
Name: Sir Godfrey Newbold Hounsfield
Date of Birth: 28 August 1919
Place of Birth: Nottinghamshire, England
Date of Death: 12 August 2004 (aged 84)
Place of Death: Kingston upon Thames, Surrey, England
Occupation: Engineer
Father: Thomas Hounsfield
Early Life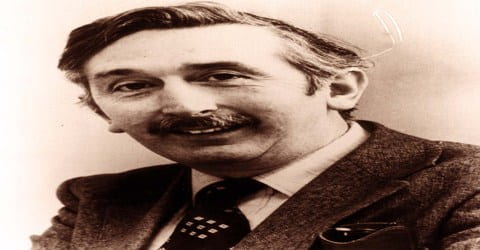 An electrical engineer from England, who shared the 1979 Nobel Prize for Physiology or Medicine with Allan Cormack for his part in developing the diagnostic technique of computerized axial tomography (CAT), or computerized tomography (CT); Godfrey Hounsfield was born on 28th August 1919, in Newark, England, the youngest of five children of a steel-industry engineer turned farmer.
Godfrey Hounsfield studied the basics of radar and electronics while serving at the Royal Air Force during World War II. He later obtained a Diploma from the Faraday House Electrical Engineering College and joined EMI Ltd to pursue research. He guided the design team to build Britain's initial all-transistor computer, named the EMIDEC 110. He later shifted to work at the EMI Central Research Laboratories. While working here he developed the idea of computerized tomography scan. He introduced this novel concept of medical imaging that was painless, fast and made effective use of the permitted X-ray dose. He shared the 1979 Nobel Prize for Physiology or Medicine with physicist Allan McLeod Cormack 'for the development of computer assisted tomography'. He later went on to develop the first whole-body scanner. Post his retirement, he focused on studying concepts like nuclear magnetic resonance and diagnostic imaging.
Hounsfield's name is immortalized in the Hounsfield scale, a quantitative measure of radiodensity used in evaluating CT scans. The scale is defined in Hounsfield units (symbol HU), running from the air at −1000 HU, through the water at 0 HU, and up to dense cortical bone at +1000 HU and more.
Childhood, Family and Educational Life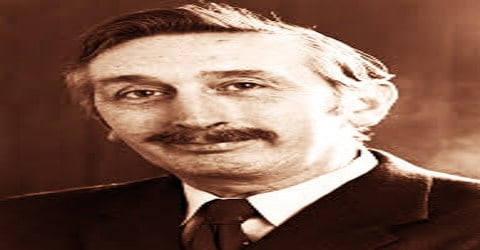 Godfrey Hounsfield, in full Sir Godfrey Newbold Hounsfield, was born on 28th August 1919, at Nottinghamshire, England. He was the youngest of five children and had two older sisters and two brothers. His father, Thomas Hounsfield was a Farmer from Beighton and was linked to the prominent Hounsfield and Newbold families of Hackenthorpe Hall, his mother was Blanche Dilcock. He spent his childhood close to Nottinghamshire as his father owned a farm there.
As a child, Hounsfield was fascinated by the electrical gadgets and machinery found all over his parents' farm. Between the ages of eleven and eighteen, he tinkered with his own electrical recording machines, launched himself off haystacks with his own home-made glider, and almost killed himself by using water-filled tar barrels and acetylene to see how high they could be waterjet propelled.
Hounsfield attended school at the Magnus Grammar School in Newark-on-Trent and performed well in physics and mathematics. A short while before World War II, he joined the Royal Air Force as a volunteer reservist, in 1939. Here, he learned the basics of electronics and radar. Postwar, he joined a specialist electrical engineering college, namely, Faraday House Electrical Engineering College, London and graduated with the Diploma of Faraday House.
Personal Life
Godfrey Hounsfield remained a bachelor throughout his life and was known to have spent most of his time studying science and at work. His hobbies primarily included outdoor activities like trekking and skiing. However, Hounsfield also enjoyed music and playing the piano.
Career and Works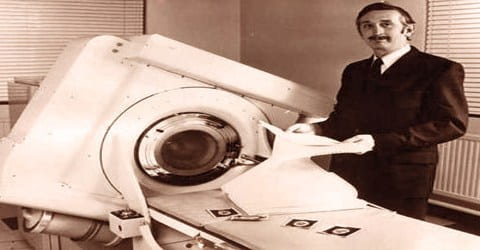 Godfrey Hounsfield began work at EMI, Ltd. in Hayes, Middlesex, where he researched guided weapon systems and radar, in 1949. It was during this time that he developed a passion for computers. At EMI, he became interested in computers and in 1958, he helped design the first commercially available all-transistor computer made in Great Britain: the EMIDEC 1100. Shortly afterward, he began work on the CT scanner at EMI. Hounsfield continued to improve CT scanning, introducing a whole-body scanner in 1975, and was a senior researcher (and after his retirement in 1984, consultant) to the laboratories.
Later, while investigating the problem of pattern recognition, Hounsfield developed the basic idea of CAT. He extended the capability of a computer so that it could interpret X-ray signals so as to form a two-dimensional image of a complex object such as the human head. He pursued the application of axial tomography to medical diagnosis, building a prototype head scanner and then a body scanner at EMI. Computers soon evolved to the stage needed for processing the signals from the scanners at the same rate they were obtained, and in 1972 the first clinical test of CAT scanning was performed successfully.
In 1967, Computers available were not sophisticated enough to make such a machine practical, but Hounsfield continued to refine his idea and began working on a prototype scanner. He enlisted two radiologists, James Ambrose, and Louis Kreel, who assisted him with their practical knowledge of radiology and also provided tissue samples and test animals for scans. The project attracted support from the British Department of Health and Social Services, and in 1971 a test machine was installed at Atkinson Morely's Hospital in Wimbledon. It was highly successful, and the first production model followed a year later. Several years later, in 1975 he developed a whole body scanner.
In 1984, after his retirement from the laboratory, Hounsfield worked as a consultant and took interest in several other projects like studying nuclear magnetic resonance and diagnostic imaging. He continued his research in CT technology to consistently improve and identify advancements.
Hounsfield's collection of scientific tributes was topped off with the Nobel Prize, in 1979. That year's Nobel was shared with Allan M. Cormack, an American nuclear physicist who had separately developed the equations involved in reconstructing an image via a computer. In an interview with Robert Walgate of the British journal Nature after the Nobel announcement, Hounsfield commented, "I've always searched for original ideas; I am absolutely opposed to doing something someone else has done."
Awards and Honor
In 1974, Godfrey Hounsfield received the Wilhelm Exner Medal.
Godfrey Hounsfield received numerous awards in addition to the Nobel Prize. He was appointed Commander of the Order of the British Empire in 1976 and knighted in 1981.
Hounsfield received the Mullard Award by the Royal Society in 1977. He was also awarded the Howard N. Potts Medal in the same year.
Godfrey Hounsfield and Allan M. Cormack were jointly awarded the Nobel Prize in Physiology or Medicine "for the development of computer assisted tomography", in 1979.
Death and Legacy
Godfrey Hounsfield died on 12th August 2004, at Surrey, England, at the age of 84.
Hounsfield was elected a Fellow of the Royal Society (FRS) in 1975.
Information Source: