Biography of Henry Purcell
Henry Purcell – English composer.
Name: Henry Purcell
Date of Birth: September 10, 1659
Place of Birth: Westminster, United Kingdom
Date of Death: November 21, 1695
Place of Death: Marsham Street, London, United Kingdom
Occupation: Composer
Spouse/Ex: Frances Purcell (m. 1682–1695)
Children: Edward Purcell, Frances Purcell
Early Life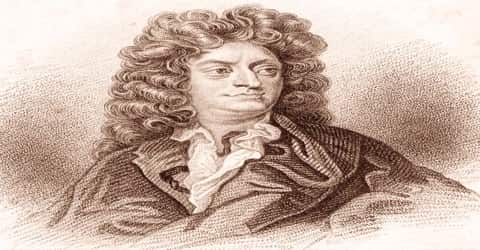 As England's greatest composer of the Baroque, Henry Purcell was born in St Ann's Lane, Old Pye Street, Westminster the area of London later known as Devil's Acre in 1659. He was an English composer of the middle Baroque period, most remembered for his more than 100 songs; a tragic opera, Dido and Aeneas; and his incidental music to a version of Shakespeare's A Midsummer Night's Dream called The Fairy Queen.
A highly renowned musical figure of his era, his compositions covered a wide range of fields including the church, the stage, and the court. Blessed with an open mind, he loved to learn from musicians all around Europe and incorporated stylistic elements of Italian and French music into his compositions. He developed his own unique style of English Baroque music characterized by elaborate musical ornamentation and his inventiveness made him one of the most original composers in Europe. Born into a family of musicians, Purcell was perhaps destined to become a musician. His father was a musician at court and his uncle too was a singer.
While he did write instrumental music, including the important viol fantasias, the vast majority of his output was in the vocal/choral realm. His only opera, Dido and Aeneas, divulged his sheer mastery in the handling of the work's vast expressive canvas, which included lively dance numbers, passionate arias, and rollicking choruses. Purcell also wrote much incidental music for stage productions, including that for Dryden's King Arthur. His church music includes many anthems, devotional songs, and other sacred works, but few items for Anglican services.
Purcell faced a tragic blow early on in life when his father died unexpectedly, leaving the young boy under the care of his uncle. His uncle raised him with love and encouraged his passion for music. He received training in music from Captain Henry Cooke and was made a chorister in the Chapel Royal. He also started composing at a young age and eventually became famous as a composer and songwriter. His illustrious career, however, came to an abrupt end when he died unexpectedly of an illness when he was just in his mid-thirties.
Although incorporating Italian and French stylistic elements into his compositions, Purcell's legacy was a uniquely English form of Baroque music. He is generally considered to be one of the greatest English composers; no later native-born English composer approached his fame until Edward Elgar, Ralph Vaughan Williams, William Walton and Benjamin Britten in the 20th century.
Childhood, Family and Educational Life
Henry Purcell was born on 10 September 1659 in St Ann's Lane, Old Pye Street Westminster. His father Henry Purcell Senior was a musician at Court, a chorister at the Chapel Royal and his uncle, Thomas was also a musician. Henry had two brothers: Edward and Daniel. Henry Purcell's family lived just a few hundred yards west of Westminster Abbey from 1659 onwards.
After his father's death in 1664, Purcell was placed under the guardianship of his uncle Thomas, who showed him great affection and kindness. His uncle who was himself a musician, arranged for the boy to be admitted as a chorister. Purcell received his initial training under Captain Henry Cooke and then studied under Pelham Humfrey, Cooke's successor. He also took keyboard lessons from Christopher Gibbons, son of the composer Orlando Gibbons, and it is likely that he studied with John Blow and Matthew Locke. In 1673, Purcell was appointed an assistant to John Hingeston, the royal instrument keeper.
Personal Life
Henry Purcell married Frances Peters in 1680. The couple had six children of whom four died in infancy. Only a son, Edward, and a daughter, Frances, survived him. His son too became a musician later on.
Frances, the elder died in 1706, having published a number of her husband's works, including the now famous collection called Orpheus Britannicus, in two volumes, printed in 1698 and 1702, respectively. Edward was appointed organist of St Clement's, Eastcheap, London, in 1711 and was succeeded by his son Edward Henry Purcell (died 1765). Both men were buried in St Clement's near the organ gallery.
Career and Works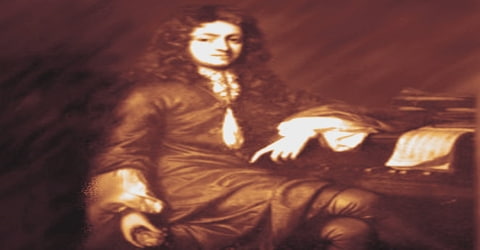 From 1674 to 1678 Purcell tuned the organ at Westminster Abbey and was employed there in 1675–76 to copy organ parts of anthems. His earliest anthem Lord, who can tell was composed in 1678. It is a psalm that is prescribed for Christmas Day and also to is read at morning prayer on the fourth day of the month. The next year he was appointed organist of Westminster Abbey in succession to the composer John Blow who had once been his teacher and mentor.
On September 10, 1677, Purcell was given the Court position of composer-in-ordinary for the violins. It is believed that many of his church works date from this time. Purcell, a great keyboard virtuoso by his late teens, received a second important post in 1679, this one succeeding Blow as organist at Westminster Abbey, a position he would retain all his life. That same year saw the publication of five of the young composer's songs in John Playford's Choice Ayres and Songs to Sing to the Theorbo-lute or Bass-viol.
In 1679, Henry Purcell wrote songs for John Playford's Choice Ayres, Songs and Dialogues and an anthem, the name of which is unknown, for the Chapel Royal. From an extant letter written by Thomas Purcell we learn that this anthem was composed for the exceptionally fine voice of the Rev. John Gostling, then at Canterbury, but afterward a gentleman of His Majesty's Chapel. Purcell wrote several anthems at different times for Gostling's extraordinary basso profondo voice, which is known to have had a range of at least two full octaves, from D below the bass staff to the D above it. The dates of very few of these sacred compositions are known; perhaps the most notable example is the anthem they that go down to the sea in ships. In gratitude for the providential escape of King Charles II from shipwreck, Gostling, who had been of the royal party, put together some verses from the Psalms in the form of an anthem and requested Purcell to set them to music. The challenging work opens with a passage which traverses the full extent of Gostling's range, beginning on the upper D and descending two octaves to the lower.
Purcell was especially impressed with the basso profondo voice of the Rev. John Gostling, a gentleman of His Majesty's Chapel, for whom he composed several anthems. The exact dates of these sacred compositions are not known, though it is believed that he wrote them over a period of several years.
Between 1680 and 1688 Purcell wrote music for seven plays. The composition of his chamber opera Dido and Aeneas, which forms a very important landmark in the history of English dramatic music, has been attributed to this period, and its earliest production may well have predated the documented one of 1689. It was written to a libretto furnished by Nahum Tate and performed in 1689 in cooperation with Josias Priest, a dancing master and the choreographer for the Dorset Garden Theatre.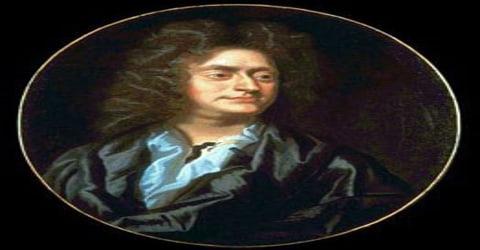 The 1680s proved to be a highly productive time for Henry Purcell. In 1682, he was appointed as one of the three organists of the Chapel Royal, and the very next year his first printed composition, 'Twelve Sonatas', was published.
Purcell composed his first ode for St. Cecilia's Day in 1683. The following month, upon Hingeston's death, he was named royal instrument keeper while retaining his other posts. The composer remained quite prolific in the middle part of the decade, primarily producing music for royal occasions.
Purcell wrote the anthems, 'I was glad' and 'My heart is inditing' for the coronation of King James II in 1685, and both the anthems became very popular. He wrote several more odes and sacred compositions over the next few years. He also wrote music for seven plays between 1680 and 1688. It is believed that he composed his chamber opera, 'Dido and Aeneas' during this period. He wrote the music to a libretto by Nahum Tate, and the opera was performed in collaboration with the choreographer, Josias Priest.
Near the end of 1687, Queen Mary's pregnancy was announced and Purcell was commissioned to compose an anthem for Psalm 128, Blessed are they that fear the Lord. Many other of his anthems appeared in 1688, as did one of his more famous ones for church use, O sing unto the Lord.
Purcell's first printed composition, Twelve Sonatas, was published in 1683. For some years after this, he was busy in the production of sacred music, odes addressed to the king and royal family, and other similar works. In 1685, he wrote two of his finest anthems, I was glad and My heart is inditing, for the coronation of King James II. In 1690 he composed a setting of the birthday ode for Queen Mary, Arise, my muse and four years later wrote one of his most elaborate, important and magnificent works a setting for another birthday ode for the Queen, written by Nahum Tate, entitled Come Ye Sons of Art.
Henry Purcell was the favorite composer of King William III of England and was thus given the task of composing odes for the birthday of Queen Mary. He composed the music for 'Come, Ye Sons of Art' in 1694. It proved to be the final ode he wrote for the queen as she died at the end of that year. After the queen's death, he composed an anthem and two elegies for her funeral.
Before January 1688, Henry Purcell composed his anthem Blessed are they that fear the Lord by the express command of the King. A few months later, he wrote the music for D'Urfey's play, The Fool's Preferment. In 1690, he composed the music for Betterton's adaptation of Fletcher and Massinger's Prophetess (afterward called Dioclesian) and Dryden's Amphitryon. In 1691, he wrote the music for what is sometimes considered his dramatic masterpiece, King Arthur, or The British Worthy. In 1692, he composed The Fairy-Queen (an adaptation of Shakespeare's A Midsummer Night's Dream), the score of which (his longest for theatre) was rediscovered in 1901 and published by the Purcell Society. The Indian Queen followed in 1695, in which year he also wrote songs for Dryden and Davenant's version of Shakespeare's The Tempest (recently, this has been disputed by music scholars), probably including "Full fathom five" and "Come unto these yellow sands". The Indian Queen was adapted from a tragedy by Dryden and Sir Robert Howard.
Purcell was at the height of his career during the 1690s, having written music for 42 plays over a period of six years. Some of his later works include music and songs written for Thomas d'Urfey's 'The Comical History of Don Quixote', 'Bonduca', 'The Indian Queen' and 'The Old Bachelor'.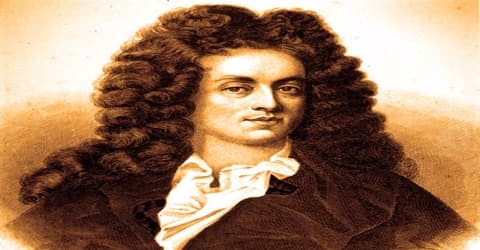 Henry Purcell's Te Deum and Jubilate Deo were written for Saint Cecilia's Day, 1694, the first English Te Deum ever composed with orchestral accompaniment. This work was annually performed at St Paul's Cathedral until 1712, after which it was performed alternately with Handel's Utrecht Te Deum and Jubilate until 1743 when both works were replaced by Handel's Dettingen Te Deum.
Henry Purcell, the most important English composer of his time, composed music covering a wide field: the church, the stage, the court, and private entertainment. In all these branches of composition, he showed an obvious admiration for the past combined with a willingness to learn from the present, particularly from his contemporaries in Italy. With alertness of mind went an individual inventiveness that marked him as the most original English composer of his time as well as one of the most original in Europe.
In the final year of his life, Purcell remained exceedingly busy, writing much for the stage, including The Indian Queen, left incomplete at his death on November 21, 1695.
Death and Legacy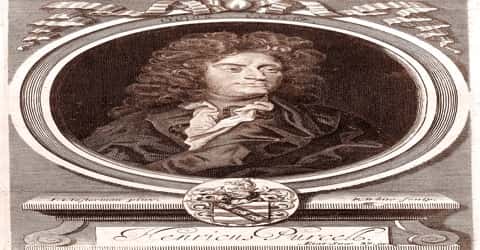 Henry Purcell was in his thirties and at the peak of his career in 1695 when he became seriously ill. He died in 1695 at his home in Marsham Street, at the height of his career. He is believed to have been 35 or 36 years old at the time. The cause of his death is unclear: one theory is that he caught a chill after returning home late from the theatre one night to find that his wife had locked him out. Another is that he succumbed to tuberculosis. The beginning of Purcell's will reads:
In the name of God Amen. I, Henry Purcell, of the City of Westminster, gentleman, being dangerously ill as to the constitution of my body, but in good and perfect mind and memory (thanks be to God) do by these presents publish and declare this to be my last Will and Testament. And I do hereby give and bequeath unto my loving wife, Frances Purcell, all my estate both real and personal of what nature and kind soever…
Purcell is buried adjacent to the organ in Westminster Abbey. In a sad twist of fate, the music that he had composed for Queen Mary's funeral just a year ago was performed during his funeral as well.
He was universally mourned as "a very great master of music."  Following his death, the officials at Westminster honored him by unanimously voting that he be buried with no expense in the north aisle of the Abbey. His epitaph reads: "Here lyes Henry Purcell Esq., who left this life and is gone to that Blessed Place where only His harmony can be exceeded."
One of his most magnificent compositions was 'Come Ye Sons of Art'. It was a birthday ode for Queen Mary, written by Nahum Tate.
Though the main period of Purcell's creative activity lasted for little more than the last 15 years of his life, he managed to crowd into it a large number of compositions, including more than 100 secular songs and about 40 duets, apart from those that he contributed to plays. Many of the songs are quite substantial pieces, incorporating recitative and arias on the lines of the Italian solo cantata.
Henry Purcell worked in many genres, both in works closely linked to the court, such as symphony song, to the Chapel Royal, such as the symphony anthem, and the theatre. Among his most notable works are his opera Dido and Aeneas (1688), his semi-operas Dioclesian (1690), King Arthur (1691), The Fairy-Queen (1692) and Timon of Athens (1695), as well as the compositions Hail! Bright Cecilia (1692), Come Ye Sons of Art (1694) and Funeral Sentences and Music for the Funeral of Queen Mary (1695).
A few of Purcell's dramatic works, odes, and anthems were printed in the late 18th and early 19th centuries, but not until 1876, when the Purcell Society was founded, was a serious attempt made to issue all of Purcell's works. The first volume was published in 1878, the second in 1882. From 1889 to 1928 volumes appeared at intervals. Then the scheme was in abeyance until 1957, when a volume of miscellaneous odes and cantatas was published. It was finally completed in 32 volumes in 1965. Revision of earlier volumes proceeded simultaneously with the issue of later ones, beginning with a revised edition of Dioclesian in 1961.
Information Source: