Biography of Jim Croce
Jim Croce – American folk and rock singer-songwriter.
Name: James Joseph Croce
Date of Birth: January 10, 1943
Place of Birth: South Philadelphia, Philadelphia, Pennsylvania, United States
Date of Death: September 20, 1973 (aged 30)
Place of Death: Natchitoches Regional Airport, Natchitoches, Louisiana, United States
Occupation: Singer, Songwriter
Father: James Albert Croce
Mother: Flora Mary
Spouse/Ex: Ingrid Croce (m. 1966–1973)
Children: A. J. Croce
Early Life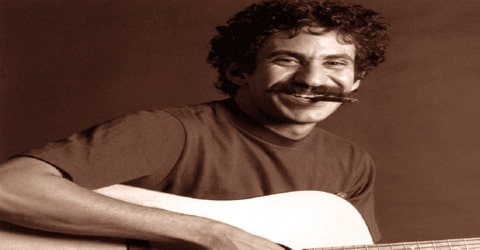 American folk and rock singer, Jim Croce was born on January 10, 1943, in South Philadelphia, Pennsylvania, to James Albert Croce and Flora Mary (Babucci) Croce, both Italian Americans. Between 1966 and 1973, Croce released five studio albums and singles. His songs "Bad, Bad Leroy Brown" and "Time in a Bottle" reached No. 1 on the U.S. Billboard Hot 100 chart.
Over the course of his career, Croce released five studio albums and several hit singles such as 'Bad, Bad Leroy Brown' and 'Time in a Bottle', which peaked at the first position on the US Billboard Hot 100 chart. The popular singles released by him also include 'You Don't Mess Around With Jim' and 'I've Got a Name'. Croce was born to an Italian American working-class family in Philadelphia, the US. At an early age, he learned to play the accordion and then he started playing the guitar. Though he went to Villanova University to pursue a degree in psychology, he used to spend most of his time with musical bands or performing musical solos.
One such artist was Jim Croce, a songwriter with a knack for both upbeat, catchy singles and empathetic, melancholy ballads. Though Croce only recorded a few studio albums before an untimely plane crash, he continues to be remembered posthumously. Croce appealed to fans as a common man, and it was not a gimmick he was a father and husband who went through a series of blue-collar jobs. And whether he used dry wit, gentle emotions, or sorrow, Croce sang with a rare form of honesty and power. Few artists have ever been able to pull off such down-to-earth storytelling as convincingly as he did.
Croce performed in hundreds of concerts in his career and also made guest appearances in several TV shows. In an unfortunate twist of fate, Croce was killed in a plane crash at the age of 30.
Childhood, Family and Educational Life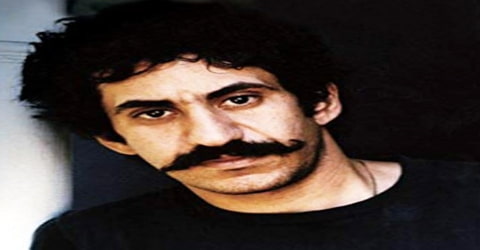 Jim Croce, by the name James Joseph Croce, was born in Philadelphia, Pennsylvania, the U.S. on January 10, 1943, to James Albert Croce and Flora Mary (Babucci) Croce, both Italian Americans.
Croce grew up in Upper Darby, Pennsylvania just outside of Philadelphia and attended Upper Darby High School. Graduating in 1960, he studied at Malvern Preparatory School for a year before enrolling at Villanova University, where he majored in psychology and minored in German. He graduated with a bachelor's degree in 1965. Croce was a member of the Villanova Singers and the Villanova Spires. When the Spires performed off-campus or made recordings, they were known as The Coventry Lads. Croce was also a student disc jockey at WKVU (which has since become WXVU).
Personal Life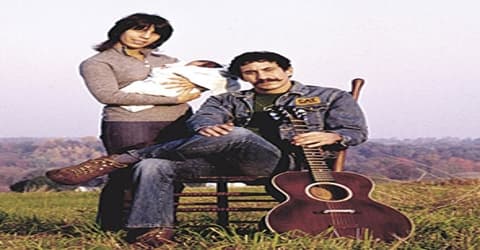 Jim Croce met his future wife Ingrid Jacobson at a concert in 1963. They got married in 1966 in a traditional Jewish ceremony. As his wife was Jewish, he converted to Judaism. The couple had one child.
Career and Works
Jim Croce started taking music seriously while he was studying at Villanova University. He formed bands and performed at parties, coffee houses, and even other universities. Soon, his band got selected for a foreign exchange tour of Africa, the Middle East, and Yugoslavia. He released his first album 'Facets' in 1966. The album was financed with only $500 dollars. His parents financed the album with the hope that it wouldn't be a success and he would give up his career in music.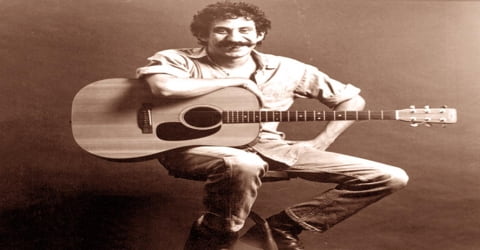 However, the album was a success with every copy being sold. It was also during this time that he married his wife Ingrid Jacobson. For several years, the couple performed together as a duo. In 1967, he released his second album 'Jim & Ingrid Croce' along with his wife.
From the mid-1960s to early 1970s, Croce performed with his wife as a duo. At first, their performances included songs by artists such as Ian & Sylvia, Gordon Lightfoot, Joan Baez, and Arlo Guthrie, but in time they began writing their own music. During this time, Croce got his first long-term gig at a suburban bar and steakhouse in Lima, Pennsylvania, called The Riddle Paddock. His set list covered several genres, including blues, country, rock and roll, and folk.
In 1968, the Croces were encouraged by record producer Tommy West to move to New York City. The couple spent time in the Kingsbridge section of the Bronx and recorded their first album with Capitol Records. During the next two years, they drove more than 300,000 miles (480,000 km), playing small clubs and concerts on the college concert circuit promoting their album Jim & Ingrid Croce. Becoming disillusioned by the music business and New York City, they sold all but one guitar to pay the rent and returned to the Pennsylvania countryside, settling in an old farm in Lyndell, where playing for $25 a night ($161 in 2018 dollars) was not enough money to live on, and Croce was forced to take odd jobs such as driving trucks, construction work and teaching guitar to pay the bills while continuing to write songs, often about the characters he would meet at the local bars and truck stops and his experiences at work; these provided the material for such songs as "Big Wheel" and "Workin' at the Car Wash Blues."
In 1969, the Croces and an old friend from college, Tommy West, moved to New York and record an album. When the Jim and Ingrid record failed to sell, they moved to a farm in Lyndell, Pennsylvania, where Jim juggled several jobs, including singing for radio commercials.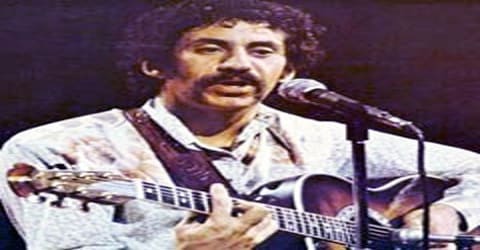 Croce signed a three-record contract with ABC Records in 1972. Shortly after, he released his third album 'You Don't Mess Around With Jim'. The album was a huge hit, peaking at the first position on the US Billboard 200 and also on the Canadian RPM 100. The single 'You Don't Mess Around' became one of the most successful singles of his entire career. His next album 'Life and Times' was also a major success. It appeared on multiple charts including the Canadian RPM 100 at the 1st position and the US Billboard 200 at the 7th. The single 'Bad, Bad Leroy Brown' became very popular and topped several charts.
Croce began touring the United States with Muehleisen, performing in large coffee houses, on college campuses, and at folk festivals. However, his financial situation was still bad. The record company had fronted him the money to record his album, and much of what it earned went to pay back the advance. In February 1973, Croce and Muehleisen traveled to Europe, promoting the album in London, Paris, Amsterdam, Monte Carlo, Zurich, and Dublin, receiving positive reviews. Croce then began appearing on television, including his national debut on American Bandstand on August 12, 1972, The Tonight Show on August 14, 1972, The Dick Cavett Show on September 20/21 1972, The Helen Reddy Show airing July 19, 1973, and the newly launched The Midnight Special, which he co-hosted airing June 15.
Jim Croce's fifth and final album was 'I've Got a Name' which was released posthumously in December 1973. It was a success like his previous albums and appeared on multiple charts including the US Billboard 200, where it stood at the 2nd position, and the Canadian RPM chart where it stood at the same position. 'I've Got a Name', 'Washing at the Car Wash Blues' and 'Age' were the most successful singles of the album. In December of 1973, the album I Got a Name surfaced, but it was "Time in a Bottle," from 1972's You Don't Mess Around with Jim, that would become his second number one single. Shortly afterward, "I'll Have to Say I Love You in a Song" reached the Top Ten. Several albums were released posthumously, most notably the greatest hits collection Photographs & Memories, which became a best-seller.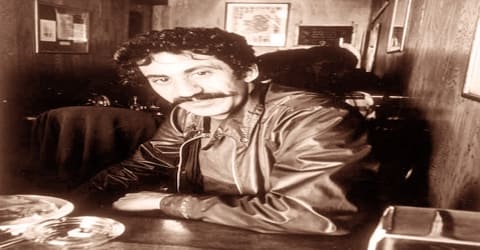 After four years of grueling tour schedules, Croce grew homesick. Wishing to spend more time with Ingrid and his infant son Adrian James, he planned to take a break after the Life and Times tour was completed. Tragically, the tour would never finish; just two months after "Bad, Bad Leroy Brown" topped the charts, Croce's plane crashed in Natchitoches, Louisiana. Croce and the four other passengers (including bandmember Maury Muehleisen) were killed instantly.
Death and Legacy
Jim Croce died in a plane crash on 20th September 1973, when the plane he was traveling in crashed into a tree while taking off from the Natchitoches Regional Airport. The crash led to the death of many passengers including the pilot. Jim Croce left behind his wife and son Adrian James Croce.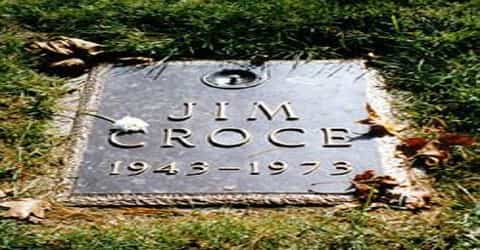 Jim Croce was buried at Haym Salomon Memorial Park in Frazer, Pennsylvania.
His first album, You Don't Mess Around With Jim, was an instant success. Jim immediately became a top bill club and concert performer and the title song and "Operator" pulled from the album, were both highly successful singles. The friendliness and sincerity of Jim's performances have endeared him to a wide variety of audiences.
"Well," laughed Jim, "I'm glad I'm not running any more jackhammers. It's a lot easier to have a good time. I think music should make people sit back and want to touch each other…I just hope people get a kick out of it."
Jim's latest album is called I've Got a Name (1973) and the title cut is part of the soundtrack for 20th Century Fox's new film The Last American Hero. Many other things are being planned for the unlikely hero of Philly, including appearances in films as well as more soundtrack offers. A greatest hits album entitled Photographs & Memories was released in 1974. Later posthumous releases have included Home Recordings: Americana, The Faces I've Been, Jim Croce: Classic Hits, Down the Highway, and DVD and CD releases of Croce's television performances, Have You Heard: Jim Croce Live. In 1990, Croce was inducted into the Songwriters Hall of Fame.
In 1985, Ingrid Croce opened Croce's Restaurant & Jazz Bar, a project she and Jim had jokingly discussed over a decade earlier, in the historic Gaslamp Quarter in downtown San Diego. She owned and managed it until it closed on December 31, 2013. In December 2013, she opened Croce's Park West on 5th Avenue in the Bankers Hill neighborhood near Balboa Park. She closed this restaurant in January 2016.
Information Source: