Biography of Joe Cocker
Joe Cocker – English singer.
Name: John Robert "Joe" Cocker
Date of Birth: 20 May 1944
Place of Birth: Sheffield, West Riding of Yorkshire, England
Date of Death: 22 December 2014 (aged 70)
Place of Death: Crawford, Colorado, United States
Occupation: Singer
Father: Harold Cocker
Mother: Madge Cocker
Spouse/Ex: Pam Baker (m. 1987–2014)
Early Life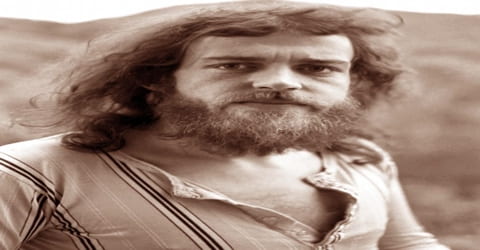 British blues-rock singer, Joe Cocker was born on 20 May 1944 at 38 Tasker Road, Crookes, Sheffield. Cocker was a raspy-voiced singer who over a more-than-five-decade career made nearly 40 albums and became one of the most distinctive singers of his generation with his gravelly vocals and spasmodic movements. He was known for his gritty voice, spasmodic body movement in performance, and distinctive versions of popular songs of varying genres.
Cocker was multiple award-winning singers who was best known for his cover versions of popular songs, especially those of the iconic rock group, The Beatles. It was one of the covers of The Beatles' song, 'With a Little Help from My Friends' that catapulted Cocker to widespread glory. This song not only reached the No.1 spot in the U.K but also established him as a popular rock and blues singer. He was musically inclined from a young age and started singing in public from the time he was 12. As a teenager, he formed his own musical group called the Cavaliers. He began his career under the stage name Vance Arnold and played the covers of songs by popular singers like Chuck Berry and Ray Charles. He went on to create a band called The Grease with Chris Stainton. Basically an English man, he took his music to the U.S by touring the country and played at several big festivals including the Denver Pop Festival.
In 1993, Cocker was nominated for the Brit Award for Best British Male, in 2007 was awarded a bronze Sheffield Legends plaque in his hometown and in 2008 he received an OBE at Buckingham Palace for services to music. Cocker was ranked number 97 on Rolling Stone's 100 greatest singers list.
Childhood, Family and Educational Life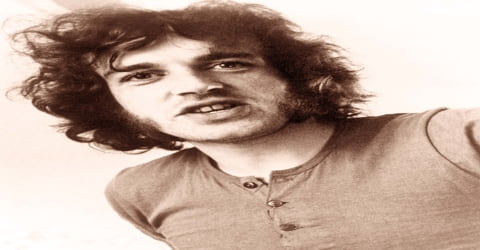 Joe Cocker, by the name John Robert Cocker, was born on 20 May 1944, in Crookes, Sheffield, as the youngest son of Harold Cocker and Madge Cocker. His father was a civil servant. According to differing family stories, Cocker received his nickname of Joe either from playing a childhood game called "Cowboy Joe", or from a local window cleaner named Joe.
The family lived in a working-class area of Sheffield; the children went to the local secondary school. Approval of the Cocker, in the childhood at it, was severely affected by the singer Ray Charles, in which young Joe developed his own technique of singing that would become a hallmark of the artist.
Cocker loved listening to music from a young age and was influenced by the singers Ray Charles and Lonnie Donegan. He began to sing publicly when he was 12. He formed his first group, the Cavaliers, in 1960, with three friends. For the group's first performance at a youth club, they were required to pay the price of admission before entering. The Cavaliers eventually broke up after a year and Cocker left school to become an apprentice gasfitter working for the East Midlands Gas Board, later British Gas, while simultaneously pursuing a career in music.
Cocker was not related to fellow Sheffield-born musician Jarvis Cocker, despite a rumor to this effect (particularly in Australia, where Jarvis Cocker's father, the radio presenter Mac Cocker, allowed listeners to believe that he was Cocker's brother).
Personal Life
In 1963, Joe Cocker began dating Eileen Webster, also a resident of Sheffield. The couple dated intermittently for the next 13 years and separated permanently in 1976.
Joe Cocker married Pam Baker on 11 October 1987, a huge fan of his. After marriage, the couple lived in Colorado.
Career and Works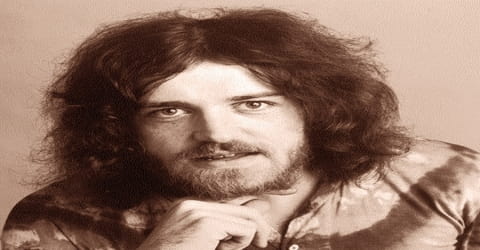 In the early 1960s, Cocker began performing in pubs with various bands. By 1966 he had formed the Grease Band, with whom he recorded a cover of the Beatles song "With a Little Help from My Friends," which reached the top of the British singles chart in 1968. The following year Cocker achieved international fame with his passionate live performance of that Beatles song at the Woodstock (N.Y.) music festival.
In 1961, under the stage name Vance Arnold, Cocker continued his career with a new group, Vance Arnold and the Avengers. The name was a combination of Vince Everett, Elvis Presley's character in Jailhouse Rock (which Cocker misheard as Vance), and country singer Eddy Arnold. The group mostly played in the pubs of Sheffield, performing covers of Chuck Berry and Ray Charles songs. Cocker developed an interest in blues music and sought out recordings by John Lee Hooker, Muddy Waters, Lightnin' Hopkins, and Howlin' Wolf. In 1963, they booked their first significant gig when they supported the Rolling Stones at Sheffield City Hall.
The very next year (1964), Cocker signed as a solo act with Decca. The first single he released was a cover of The Beatles' 'I'll Cry Instead'. It was a flop and his contract was canceled. After Cocker recorded the single, he dropped his stage name and formed a new group, Joe Cocker's Blues Band. There is only one known recording of Joe Cocker's Blues Band on an EP given out by The Sheffield College during Rag Week and called Rag Goes Mad at the Mojo.
In 1966, Cocker formed a band 'The Grease' with Chris Stainton. This group played in pubs around Sheffield. Denny Cordell, the producer of the Procol Harum and the Moody Blues noticed the band and invited Cocker to record a single, 'Marjorine'. Cocker found commercial success with a rearrangement of "With a Little Help from My Friends," other Beatles cover, which, many years later, was used as the opening theme for The Wonder Years.
In 1968 Joe Cocker records the single 'Marjorine', which already has some success. Here is recorded a cover version of The Beatles hit «With a Little Help from My Friends», which instantly takes the top spot in the UK charts, Switzerland and the Netherlands, and also falls in the top ten in many European countries. In the same year, the singer released the album «With a Little Help from My Friends», which gets in the charts in the UK, Germany, and the United States. In addition to these songs becomes a hit and a cover version of the song by dev Mason's 'Feeling Alright'.
After touring the UK with the Who in autumn 1968 and Gene Pitney and Marmalade in early winter 1969, the Grease Band embarked on their first tour of the United States in spring 1969. Cocker's album With a Little Help from My Friends was released soon after their arrival and made number 35 on the American charts, eventually going gold. During his United States tour, Cocker played at several large festivals, including the Newport Rock Festival and the Denver Pop Festival. In August, Denny Cordell heard about the planned concert in Woodstock, New York and convinced organizer Artie Kornfeld to book Cocker and the Grease Band for the Woodstock Festival. The group had to be flown into the festival by helicopter due to the large crowds. They performed several songs, including "Feelin' Alright?," "Something's Comin' On," "Let's Go Get Stoned," "I Shall Be Released" and "With a Little Help from My Friends." Cocker would later say that the experience was "like an eclipse … it was a very special day."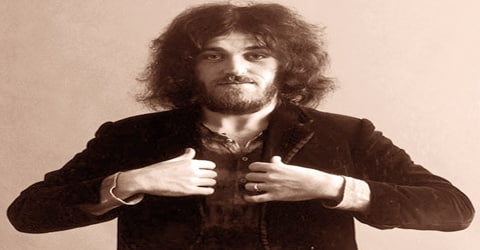 Cocker released an album, 'With a Little Help from My Friends' in 1969. It reached No.35 on the U.S. Billboard and went gold. The album was named after the cover single he had released the previous year. He brought out his second album later the same year. It was titled, 'Joe Cocker!' Following the trend of his debut album, this too contained numerous covers of songs originally performed by popular singers such as Bob Dylan, The Beatles, and Leonard Cohen.
In August 1969, Cocker performed at the Isle of Wight Festival at Wootton Bridge, Isle of Wight, England. Throughout 1969 he was featured on various TV shows like The Ed Sullivan Show and This Is Tom Jones. Onstage, he exhibited an idiosyncratic physical intensity, flailing his arms and playing air guitar. At the end of the year Cocker was unwilling to embark on another US tour, so he dissolved the Grease Band.
In 1970 Cocker released the live album Mad Dogs & Englishmen (the name of his band); a concert film of the same name appeared in 1971, and one of the album's songs, "The Letter," reached the Billboard Top Ten chart. In 1975 Cocker scored another gigantic hit with "You Are So Beautiful," but his career subsequently declined to owe to drug addiction until he made a strong comeback in the 1980s. The song "Up Where We Belong," recorded by Cocker and Jennifer Warnes for the film An Officer and a Gentleman (1982), reached number one on the Billboard Hot 100 singles chart and won numerous awards, including a Grammy Award for best pop duo and an Academy Award for best original song in 1983.
Cocker released several other albums over the 1970s including 'I Can Stand a Little Rain' (1974), 'Jamaica Say You Will' (1975), 'Stingray' (1976) and 'Luxury You Can afford' (1978). But none of these albums performed well. Though he was finding little success with his albums, he was gaining in fame as a live performer. All over the decade of the 1970s, he toured extensively all over the world and performed in the U.S., U.K., and Australia.
At the end of 1973, Cocker returned to the studio to record a new album, I Can Stand A Little Rain. The album, released in August 1974, was number 11 on the US charts and one single, a cover of Billy Preston's "You Are So Beautiful," which reached the number 5 slot. Despite positive reviews for the album, Cocker struggled with live performances, largely due to his problems with alcohol. One such instance was reported in a 1974 issue of Rolling Stone, which said that during two West Coast performances in October of that year he threw up onstage. In January 1975, Cocker released a second album that had been recorded at the same time as I Can Stand a Little Rain, Jamaica Say You, Will. He also recorded a new album in a Kingston, Jamaica studio, Stingray. However, record sales were disappointing; the album reached only number 70 on the US charts.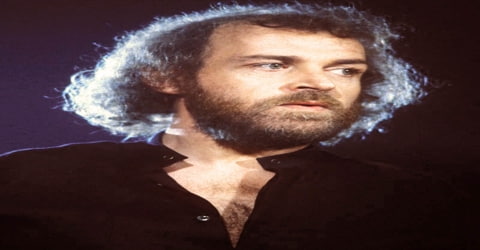 The 80s began for Joe Cocker is quite difficult. He was a 4-year break in recording, associated with the problems of alcohol and drugs. The 1982 album 'Sheffield Steel' was adopted cool. But in November of that year, Cocker duet with Jennifer Warnes released the song 'Up Where We Belong', which returns it to the musical Olympus. The single is becoming popular around the world and in the United States becomes a # 1 hit. In addition, the song sounded in the movie 'an officer and a gentleman' and as the soundtrack has won the award Oscar and Grammy.
Cocker recorded the duet 'Up Where We Belong' with Jennifer Warnes for the soundtrack of the film 'An Officer and a Gentleman' in 1982. The song was a super hit at the international level and won several awards. His studio albums for the decade included 'Sheffield Steel' (1982), 'Civilized Man' (1984), and 'Unchain My Heart' (1987). He continued touring and performing through the 1990s and 2000s. In spite of his advancing age, he remains active on the musical scenario with his public appearances.
In 1988, Cocker performed at London's Royal Albert Hall and appeared on The Tonight Show. After Barclay James Harvest and Bob Dylan, Cocker was the first to give rock concerts in the German Democratic Republic, in East Berlin and Dresden. The venue, the Blüherwiese, next to the Rudolf–Harbig–Stadion, bears the vernacular name Cockerwiese (Cocker meadow) today. He also performed for US President George H. W. Bush at an inauguration concert in February 1989. In 1992, his version of Bryan Adams' "Feels Like Forever" made the UK Top 40.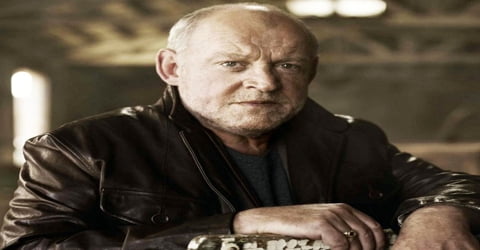 Cocker lent his voice to several other films, most notably 91/2 Weeks (1986), which featured his cover of the popular Randy Newman song "You Can Leave Your Hat On." Among Cocker's later albums were Unchain My Heart (1987), Joe Cocker Live (1990), Night Calls (1991), Have a Little Faith (1994), and Across from Midnight (1997). His final studio album, Fire It Up, was released in 2012. Cocker was made OBE in 2007.
Awards and Honor
Joe Cocker won the Grammy Award for Best Pop Performance by a Duo in 1983 for the No.1 hit single 'Up Where We Belong', a duet he sang with Jennifer Warnes.
Cocker was made an Officer of the Most Excellent Order of the British Empire (OBE) at Buckingham Palace in 2007 for his services to music.
Death and Legacy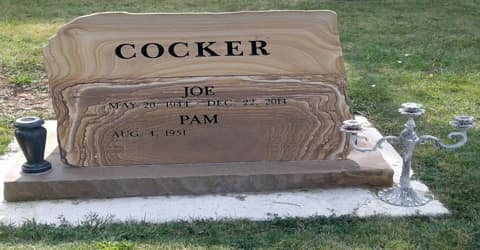 Last few years, the singer was very ill. Cocker developed liver cirrhosis and was diagnosed with cancer of the lungs. In the fall of 2014, it became known that his health is steadily unsatisfactory.
Joe Cocker died of lung cancer on 22 December 2014 in Crawford, Colorado at the age of 70. He had smoked 40 cigarettes a day until 1991. The two remaining living ex-Beatles, Paul McCartney and Ringo Starr, were among those who paid tribute to the singer, while Cocker's agent, Barrie Marshall, said that Cocker was "without a doubt the greatest rock/soul singer ever to come out of Britain".
His cover version of the Beatles' single 'With a Little Help from My Friends' was the song that catapulted him to international fame. The single hit No.1 in the U.K and popularized Cocker. It also brought him in favorable relations with the Beatles.
On 11 September 2015 a "Mad Dogs & Englishmen" tribute concert to Joe Cocker was performed at the Lockn' Festival featuring Tedeschi Trucks Band, Chris Stainton, Leon Russell, Rita Coolidge, Claudia Lennear, Pamela Polland, Doyle Bramhall II, Dave Mason, John Bell, Warren Haynes and Chris Robinson, among others. In commemoration, a Joe Cocker Mad Dogs and Englishmen Memory Book was created by Linda Wolf to celebrate the event.
In 2017, director John Edginton released a feature-length documentary film about Cocker titled Joe Cocker: Mad Dog with Soul.
Information Source: