Biography of Lauren Bacall
Lauren Bacall – American actress.
Name: Lauren Bacall
Other Name: Betty Joan Perske
Date of Birth: September 16, 1924
Place of Birth: The Bronx, New York City, U.S.
Date of Death: August 12, 2014 (aged 89)
Place of Death: Manhattan, New York City, U.S.
Occupation: Actress, Model
Father: William Perske
Mother: Natalie Weinstein
Spouse/Ex: Humphrey Bogart (m. 1945; died 1957), Jason Robards (m. 1961; div. 1969)
Children: Sam Robards, Leslie Howard Bogart, Stephen Humphrey Bogart
Early Life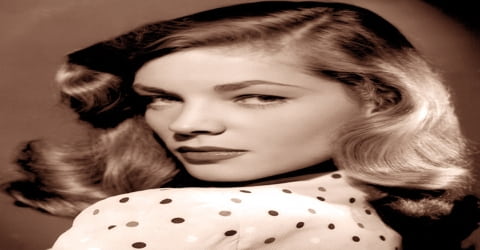 Lauren Bacall is an Academy Award-nominated actress, was born on September 16, 1924, to a working-class family in The Bronx, New York City. She was an American actress known for her distinctive voice and sultry looks. She was named the 20th greatest female star of classic Hollywood cinema by the American Film Institute, and received an Academy Honorary Award from the Academy of Motion Picture Arts and Sciences in 2009, "in recognition of her central place in the Golden Age of motion pictures".
Born into a working-class family in New York, she went on to create a name for herself in Hollywood. Before making her debut as an actress, she began her career as a model. She made her debut as a leading lady with the film 'To Have and Have Not' in 1944. It was directed by Humphrey Bogart. She starred in stylish Hollywood crime dramas and romantic comedies. Apart from films, she also worked on Broadway in musicals and earned two Tony Awards (1970 & 1981).
Lauren continued in the film noir genre with appearances with Humphrey Bogart in The Big Sleep (1946), Dark Passage (1947), and Key Largo (1948), and starred in the romantic comedies How to Marry a Millionaire (1953), with Marilyn Monroe and Betty Grable, as well as Designing Woman (1957), with Gregory Peck. She co-starred with John Wayne in his final film, The Shootist (1976), by Wayne's personal request. Bacall also worked on Broadway in musicals, earning Tony Awards for Applause (1970) and Woman of the Year (1981).
A decades-long career ensued with movies that included Key Largo, A Woman's World, Murder on the Orient Express, The Fan, The Portrait and The Mirror Has Two Faces.
Childhood, Family and Educational Life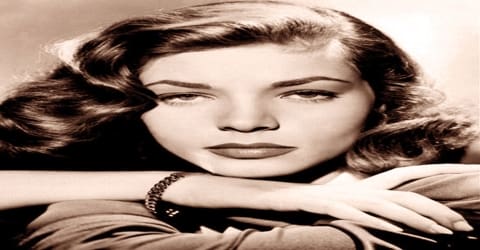 Lauren Bacall, original name Betty Joan Perske, was born on September 16, 1924, The Bronx, New York City, the U.S. Her father, William, was an alcoholic who left the family when Bacall was six; Bacall and her mother later changed their last name to her grandmother's maiden name, Bacal, and added the second "l." Both her parents were Jewish. According to Bacall, her mother emigrated from Iași, the Kingdom of Romania, through Ellis Island, and her father was born in New Jersey to parents who were born in Valozhyn, a significant center of Jewish life, in present-day Belarus, then in the Russian Empire.
Soon after her birth, her family moved to Brooklyn's Ocean Parkway. Lauren received education at a private boarding school 'The Highland Manor Boarding School for Girls' in Tarrytown, New York, and at 'Julia Richman High School' in Manhattan.
Her parents divorced when she was five; she later took the Romanian form of her mother's last name, Bacall. She no longer saw her father and formed a very close bond with her mother, who remarried Lee Goldberg and came to live in California after Bacall became a movie star.
Through her father, she was a relative of Shimon Peres (born Szymon Perski), the eighth Prime Minister of Israel and ninth President of Israel. Peres has stated, "In 1952 or 1953, I came to New York… Lauren Bacall called me, said that she wanted to meet, and we did. We sat and talked about where our families came from and discovered that we were from the same family… but I'm not exactly sure what our relation is… It was she who later said that she was my cousin; I didn't say that".
Her obsession with theater led her to work as an usher at St. James Theater. She also worked as a fashion model.
Personal Life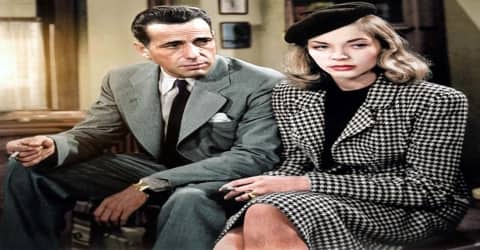 (Lauren Bacall and Humphery Bogart)
On May 21, 1945, Lauren Bacall married Humphrey Bogart. Their wedding and honeymoon took place at Malabar Farm, Lucas, Ohio, the country home of Pulitzer Prize-winning author Louis Bromfield, a close friend of Bogart. The wedding was held in the Big House.  There was an age difference of 25 years between Lauren and her husband Humphrey Bogart, because of which she was nicknamed 'baby'. Their marriage ended with Bogart's death in 1957.
The marriage was generally a happy one, though it did put a hold on Bacall's career. "I think many directors never thought of me except as Bogie's wife," she explained. "That doesn't lead to a great career, and I certainly did not fight for a career. So I guess you win some and you lose some. It was by choice."
After the death of her husband Bogart, Lauren developed a relationship with singer Frank Sinatra. The relationship soon broke up as Sinatra was annoyed at the news of the relationship being leaked to the press.
Lauren Bacall was to have married actor Jason Robards in Vienna, Austria, on June 16, 1961. The wedding plans had to be canceled as the Austrian authorities refused to grant a marriage license, and the same thing happened in Las Vegas as well. On July 4, 1961, the couple drove all the way to Ensenada, Mexico, where they wed. The couple divorced in 1969. According to Bacall's autobiography, she divorced Robards mainly because of his alcoholism.
Lauren Bacall had two children with Bogart and one with Robards. Son Stephen Humphrey Bogart (born January 6, 1949) is a news producer, documentary filmmaker, and author named after Bogart's character in To Have and Have Not. Their daughter Leslie Howard Bogart (born August 23, 1952) is named for actor Leslie Howard. A nurse and yoga instructor, she is married to Erich Schiffmann. In his 1995 memoir, Stephen Bogart wrote, "My mother was a lapsed Jew, and my father was a lapsed Episcopalian", and that he and his sister were raised Episcopalian "because my mother felt that would make life easier for Leslie and me during those post-World War II years". Sam Robards (born December 16, 1961), Bacall's son with Robards, is an actor.
Career and Works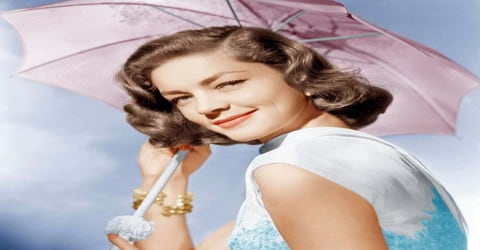 Lauren Bacall started modeling in 1941 and supplemented her income with jobs as a theatre usher and as a hostess at the Stage Door Canteen, which kept her next to the Broadway theatre scene that she loved. In 1942 she appeared as an ingénue in the George S. Kaufman-directed Franklin Street, but the play closed before reaching New York. Bacall's photo on the cover of Harper's Bazaar in 1943 caught the attention of the wife of film director Howard Hawks.
After meeting Bacall in Hollywood, Hawks immediately signed her to a seven-year contract, with a weekly salary of $100, and personally began to manage her career. He changed her first name to Lauren, and she chose "Bacall" (a variant of her mother's maiden name) as her screen surname. Slim Hawks also took Bacall under her wing, dressing Bacall stylishly and guiding her in matters of elegance, manners, and taste. At Hawks' suggestion, Bacall was also trained to make her voice lower and deeper, instead of her normal high-pitched, nasal voice. Hawks had her, under the tutelage of a voice coach, lower the pitch of her voice. As part of her training, she was required to shout verses of Shakespeare for hours every day.
Bacall's height, at 5 feet 8½ inches (1.74 m), unusual among young actresses in the 1940s and 1950s, also helped her stand out. Her voice was characterized as a "smoky, sexual growl" by most critics, and a "throaty purr".
Bacall was nineteen when she co-starred with Humphrey Bogart in 'To Have and Have Not' in 1944. She first displayed her famous gesture of keeping her chin pressed against her chest while on the sets of this movie, which remained a trademark throughout her career.
Bacall's character in the film used Slim Hawks' nickname "Slim", and Bogart used Howard Hawks' nickname "Steve". The on-set chemistry between the two was immediate according to Bacall. She and Bogart (who was married at the time to Mayo Methot) began a romantic relationship several weeks into shooting. Her role in the script was originally much smaller, but during filming, her part was revised multiple times to extend it into the lead part that it became in the released film. Once released, To Have and Have Not catapulted Bacall into instant stardom, and her performance became the cornerstone of her star image, the impact of which extended into popular culture at large, even influencing fashion, as well as film-makers and other actors.
Soon after the thumping success of 'To Have and Have Not' she starred opposite Charles Boyer in 'Confidential Agent' in 1945. While visiting the National Press Club in Washington, D.C., on February 10, 1945, her agent Charlie Enfield asked her to sit on the piano, while the then U.S. Vice President Harry S Truman played.
After To Have and Have Not, Bacall was seen opposite Charles Boyer in Confidential Agent (1945), which was poorly received by critics. By her own estimation, it could have caused considerable damage to her career, had her performance as the mysterious, acid-tongued Vivian Rutledge in Hawks' film noir The Big Sleep (1946), co-starring Bogart, not provided a quick career resurgence.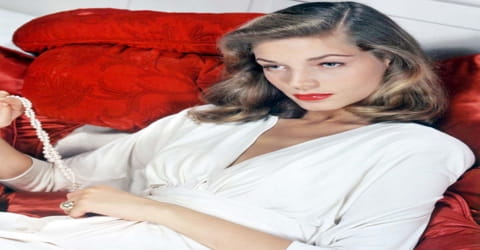 The year 1947 saw her being cast with Humphrey Bogart in another blockbuster, 'Dark Passage' in which she played the role of a mysterious San Francisco artist and got rave reviews in the 'New York Times'. She starred alongside Bogart and Edward G Robinson in the suspense film 'Key Largo' in 1948, where she almost outdid her costars through her brilliant performance.
During her marriage to Bogart, Lauren Bacall starred in only a few films. They subsequently co-starred in the successful thrillers The Big Sleep (1946), Dark Passage (1947), and Key Largo (1948). Bacall's other successful films include Young Man with a Horn (1950), How to Marry a Millionaire (1953), and Designing Woman (1957).
During 1951–1952, Bacall co-starred with Bogart in the syndicated action-adventure radio series Bold Venture.
After Bogart's death in 1957, Bacall worked sporadically, appearing in one Broadway flop (Goodbye Charlie, 1959) and one hit (Cactus Flower, 1965) and in such films as Sex and the Single Girl (1964) and Harper (1966).
In 1953, Bacall starred in the CinemaScope comedy How to Marry a Millionaire, a runaway hit among critics and at the box office. Directed by Jean Negulesco and co-starring Marilyn Monroe and Betty Grable, Bacall got positive notices for her turn as the witty gold-digger, Schatze Page. "First honors in spreading mirth go to Miss Bacall", wrote Alton Cook in the New York World-Telegram & Sun. "The most intelligent and predatory of the trio, she takes complete control of every scene with her acid delivery of viciously witty lines."
In 1955, she starred in two feature films, The Cobweb and Blood Alley. Directed by Vincente Minnelli, The Cobweb takes place at a mental institution in which Bacall's character works as a therapist. It was her second collaboration with Charles Boyer and also starred Richard Widmark and Lillian Gish. "In the only two really sympathetic roles, Mr. Widmark is excellent and Miss Bacall shrewdly underplays", wrote The New York Times.
Lauren Bacall made a stunning comeback in the Broadway musical Applause (1970), for which she won a Tony Award as best actress. Bacall was a great success and earned a Tony for Best Actress. She won her second Tony in 1981 for a semi-autobiographical role in the play Woman of the Year, the same year she was seen portraying a Broadway star in the big-screen thriller The Fan.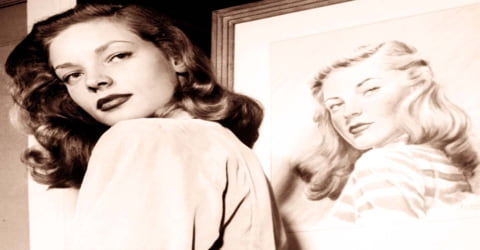 The few films she made during this period were all-star vehicles such as Sex and the Single Girl (1964) with Henry Fonda, Tony Curtis, and Natalie Wood; Harper (1966) with Paul Newman, Shelley Winters, Julie Harris, Robert Wagner, and Janet Leigh; and Murder on the Orient Express (1974), with Ingrid Bergman, Albert Finney, Vanessa Redgrave, Martin Balsam, and Sean Connery.
In 1964 she appeared in two episodes of Craig Stevens's Mr. Broadway: first in "Take a Walk Through a Cemetery", with then-husband, Jason Robards, Jr., and later as Barbara Lake in the episode "Something to Sing About", co-starring future co-star Balsam.
Lauren Bacall wrote her first memoir, By Myself, in 1978, which won a National Book Award, and published a second part, Now, in 1994. Both volumes openly discussed difficult parts of her life, including the alcoholism of both of her husbands, despite the fact that some of the topics were relatively controversial for the time.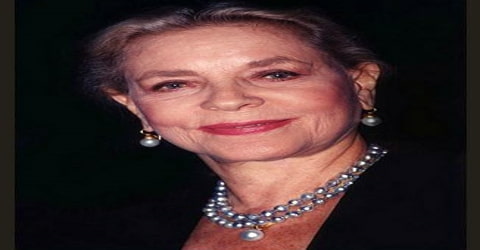 Bacall's performances of the 1990s, most of which capitalized on her brash-but-endearing personality, are among her most respected. She received good notices for supporting roles in Misery (1990), The Portrait (1993; made for television), My Fellow Americans (1996), and Diamonds (1999). For her performance in The Mirror Has Two Faces (1996), Bacall received her first Academy Award nomination, for best supporting actress. Her later films include Dogville (2003) and Birth (2004), both of which also featured Nicole Kidman, and The Walker (2007). In 1999 she scored another Broadway triumph in a revival of Noël Coward's Waiting in the Wings. Bacall wrote three autobiographies By Myself (1978), Now (1994), and And Then Some (2005).
Awards and Honor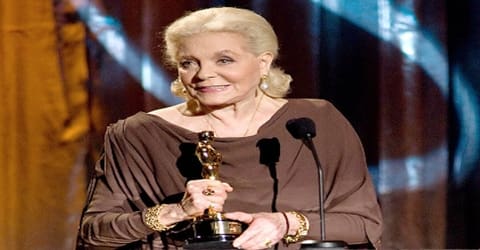 (Lauren Bacall's Honorary Oscar)
Lauren Bacall earned her first Oscar nomination for supporting actress in the 1996 film The Mirror Has Two Faces, starring and directed by Barbra Streisand.
Bacall received the Kennedy Center Honors in 1997, and in 1999, she was voted one of the 25 most significant female movie stars in history by the American Film Institute.
Lauren won 'The Hasty Pudding Woman of the Year' award in 1967, which is an annual bestowment by Hasty Pudding Theatricals at Harvard.
Bacall won the Sarah Siddons Actress of the Year Award in 1972 and had to wait 8 years for her next award, which was the National Book Award for her autobiography that she wrote in 1978. She won yet another Tony Award for Best Actress for her role in the Musical 'Woman of the Year' in 1981. It was followed by a second Sarah Siddons Actress of the Year award in 1984.
The 90s witnessed a string of awards such as the George Eastman award in 1990, the Donostia Award in 1992, the Golden Globe Cecil B. DeMille Award in 1993, and the National Board of Review Award (for the best cast) in 1994.
Bacall wrote three books, an autobiography entitled 'Lauren Bacall by Myself' in 1978, followed by 'Now' in 1994, and 'By Myself Then Some' in 2005 when she was an octogenarian.
Death and Legacy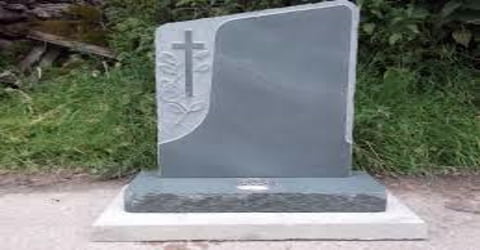 One month before her 90th birthday, Bacall died on August 12, 2014, at her longtime apartment in The Dakota, the Upper West Side building near Central Park in Manhattan. According to her grandson Jamie Bogart, Bacall died after suffering a massive stroke. She was confirmed dead at New York–Presbyterian Hospital. She is interred at Forest Lawn Memorial Park in Glendale, California.
Bacall left $10,000 in her will, specifically to take care of her dog, Sophie. The task was assigned to her youngest son Sam Roberts. She also left some money for two loyal employees who received $10,000 and $15,000 each from her vast estate valued at $26.6 million, the bulk of which was shared by her three children, with $250,000 going to each of her youngest grandsons towards their college fund.
In a 1996 interview, Bacall, reflecting on her life, told the interviewer that she had been lucky: "I had one great marriage, I have three great children and four grandchildren. I am still alive. I still can function. I still can work", adding, "You just learn to cope with whatever you have to cope with. I spent my childhood in New York, riding on subways and buses. And you know what you learn if you're a New Yorker? The world doesn't owe you a damn thing."
In her later years, Bacall curtailed her film appearances. She was publicly disdainful of modern Hollywood, though she appeared with Nicole Kidman in two films, Dogville (2003) and Birth (2004). Bacall also had a starring role in the 2007 film The Walker with Woody Harrelson and Kristin Scott Thomas and accepted an honorary Oscar in 2009. And in 2014, she lent her voice to the animated series Family Guy in an episode entitled "Mom's the Word."
Information Source: