Biography of Lena Horne
Lena Horne – American singer, dancer, actress, and civil rights activist.
Name: Lena Mary Calhoun Horne
Date of Birth: June 30, 1917
Place of Birth: Bedford-Stuyvesant, New York City, New York, United States
Date of Death: May 9, 2010 (aged 92)
Place of Death: Manhattan, New York City, New York, United States
Occupation: Singer, Dancer, Actress, Activist
Father: Edwin Fletcher
Mother: Edna Louise Scottron
Spouse/Ex: Louis Jordan Jones (m. 1937; div. 1944), Lennie Hayton (m. 1947; died 1971)
Children: Gail Buckley, Terry Jones
Early Life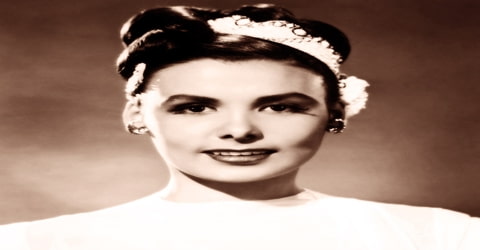 One of the most popular African American entertainers of the twentieth century, Lena Horne was born on June 30, 1917, in Bedford-Stuyvesant, Brooklyn. She was reportedly descended from the John C. Calhoun family, and both sides of her family were a mixture of African-American, Native American, and European American descent and belonged to the upper stratum of middle-class, well-educated people. A woman of great beauty and commanding stage presence, she performed in nightclubs, concert halls, movies, and on radio and television. Horne's career spanned over 70 years appearing in film, television, and theater. Horne joined the chorus of the Cotton Club at the age of 16 and became a nightclub performer before moving to Hollywood, where she had small parts in numerous movies, and more substantial parts in the 1943 films Cabin in the Sky and Stormy Weather. Because of the Red Scare and her political activism, Horne found herself blacklisted and unable to get work in Hollywood.
Apart from being a famous entertainer Horne also went on to become one of the most important civil rights activists in the United States of America during her lifetime and did a lot in order to elevate the situation of African Americans. Although it is true that Horne's personal views, political inclinations, and activism put her at odds with the established big hitters of the entertainment industry of her time; she did not let it bog her down and continued to be continued to work for the upliftment of the people of color across America. She worked in various shows on television, films and also in plays at some of the leading theatres of the time throughout a career that stretched over a period of seven decades in total. She became the first African American to be a part of the roster of a major studio in Hollywood and that opened the gates for plenty of new talents from the community.
Horne announced her retirement in March 1980, but the next year starred in a one-woman show, Lena Horne: The Lady and Her Music, which ran for more than three hundred performances on Broadway. She then toured the country in the show, earning numerous awards and accolades. Horne continued recording and performing sporadically into the 1990s, disappearing from the public eye in 2000. Horne died of congestive heart failure on May 9, 2010, at the age of 92.
Horne herself was a pivotal figure in the changing attitudes about race in the 20th century; her middle-class upbringing and musical training predisposed her to the popular music of her day, rather than the blues and jazz genres more commonly associated with African-Americans, and her photogenic looks were sufficiently close to Caucasian that frequently she was encouraged to try to "pass" for white, something she consistently refused to do. But her position in the middle of a social struggle enabled her to become a leader in that struggle, speaking out in favor of racial integration and raising money for civil rights causes. By the end of the century, she could look back at a life that was never short on conflict, but that could be seen ultimately as a triumph.
Childhood, Family and Educational Life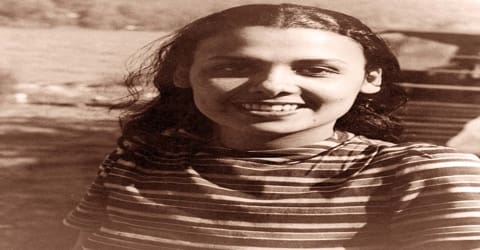 Lena Horne, in full Lena Mary Calhoun Horne, was born on June 30, 1917, in Bedford-Stuyvesant, Brooklyn, U.S. She was the daughter of Edwin Fletcher Horne Junior and Edna Louise Scrotton. Her father ran a gambling operation and was well off while her mother worked as a theatre actress who performed at theatres all over the United States.
When Horne was five, she was sent to live in Georgia. For several years, she traveled with her mother. From 1927 to 1929, she lived with her uncle, Frank S. Horne, dean of students at Fort Valley Junior Industrial Institute (now part of Fort Valley State University) in Fort Valley, Georgia, who later served as an adviser to President Franklin Delano Roosevelt. From Fort Valley, southwest of Macon, Horne briefly moved to Atlanta with her mother; they returned to New York when Horne was 12 years old. She then attended Girls High School, an all-girls public high school in Brooklyn that has since become Boys and Girls High School; she dropped out without earning a diploma. Aged 18, she moved to her father's home in Pittsburgh, staying in the city's Little Harlem for almost five years and learning from native Pittsburghers Billy Strayhorn and Billy Eckstine, among others.
Personal Life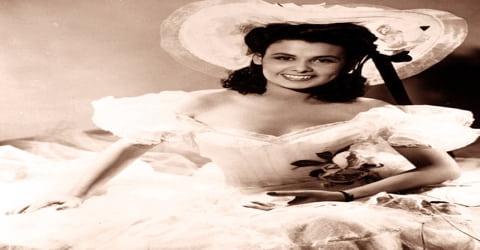 In the year 1937, Lena Horne married Luis Jordan Jones at the age of 20 and the couple was blessed with a daughter named Gail and a son named Edwin. The daughter went on to become a writer. They had a son, Edwin Jones (February 7, 1940 – September 12, 1970) who died of kidney disease. The couple got divorced in the year 1944.
Horne's second marriage was to Lennie Hayton, who was Music Director and one of the premier musical conductors and arrangers at MGM, in December 1947 in Paris. They separated in the early 1960s, but never divorced; he died in 1971. They had no children. In her as-told-to autobiography Lena by Richard Schickel, Horne recounts the enormous pressures she and her husband faced as an interracial couple. She later admitted in an interview in Ebony (May 1980) that she had married Hayton to advance her career and cross the "color-line" in show business.
Lena Horne had affairs with Artie Shaw, Orson Welles, Vincente Minnelli, and the boxer Joe Louis. Horne also had a long and close relationship with Billy Strayhorn, whom she said she would have married if he had been heterosexual. He was also an important professional mentor to her.
Career and Works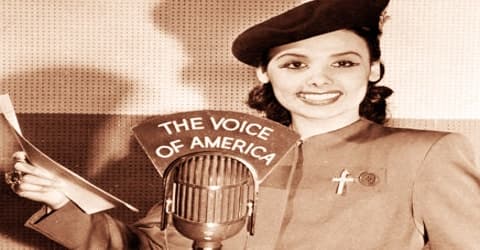 In the year 1934, Lena Horne got her first break as an actress when she was able to land a role for the 'Cotton Club Parade'. Actress and singer Adelaide Hall, who was also a part of the project, became her earliest mentor in the industry.
In 1935 Horne joined the Noble Sissle orchestra under the name Helena Horne. Horne was married from 1937 to 1944 to Louis J. Jones. In the early 1940s, she was hired to sing for Charlie Barnet's orchestra. She was discovered by producer John Hammond, and soon after she performed in a solo show at Carnegie Hall in New York City.  In the year 1938, she was featured in a musical known as 'The Duke in Tops', however it was a production made on a low budget and did not much further her career as an actress. Two years later she featured in a shorter movie known as 'Boogie Woogie Dream'. Horne's songs from Boogie Woogie Dream were later released individually as soundies. Horne made her Hollywood nightclub debut at Felix Young's Little Troc on the Sunset Strip in January 1942. A few weeks later, she was signed by Metro-Goldwyn-Mayer.
After Horne separated from her first husband, Horne toured with bandleader Charlie Barnet in 1940-41, but disliked the travel and left the band to work at the Cafe Society in New York. She replaced Dinah Shore as the featured vocalist on NBC's popular jazz series The Chamber Music Society of Lower Basin Street. The show's resident maestros, Henry Levine, and Paul Laval recorded with Horne in June 1941 for RCA Victor. Horne left the show after only six months when she was hired by former Cafe Trocadero (Los Angeles) manager Felix Young to perform in a Cotton Club-style revue on the Sunset Strip in Hollywood.
In 1942 Horne moved to Los Angeles, after which she appeared in such movies as Cabin in the Sky (1943), Meet Me in Las Vegas (1956), and The Wiz (1978). Her role in the film Stormy Weather (1943) included her rendition of the title song, which became her trademark. A remarkably charismatic entertainer, Horne was one of the most popular singers of her time. One of her albums, Lena Horne at the Waldorf-Astoria (1957), was a longtime best seller, and her first featured performance on Broadway in musical Jamaica (1957) won her a New York Drama Critics' Poll Award in 1958.
In November 1944, Horne was featured in an episode of the popular radio series Suspense, as a fictional nightclub singer, with a large speaking role along with her singing. In 1945 and 1946, she sang with Billy Eckstine's Orchestra.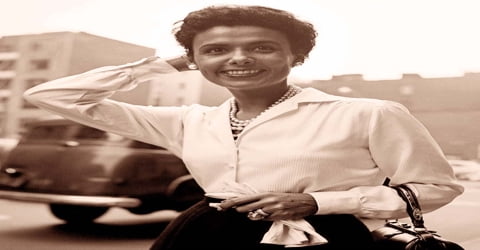 In 1943 a long booking at the Savoy Plaza Hotel, which brought Horne national coverage and a number of movie appearances, established her as the highest-paid African American entertainer in the United States. Horne was signed to a seven-year contract with the movie studio Metro Goldwyn Mayer (MGM) the first African American woman since 1915 to sign a term contract with a film studio. She was not dark enough in color to star with many of the African American actors of the day and her roles in white films were limited since Hollywood was not ready to portray interracial relationships on screen. Given these harsh limitations imposed on African Americans in the 1930s and 1940s Hollywood movies, Horne's film career is impressive. After singing roles in Panama Hattie (1942), Harlem on Parade (1942), I Dood It (1943), Swing Fever (1943), and As Thousands Cheer (1943), she was given a starring role in an allblack story, Cabin in the Sky (1943), which also starred her idol, Ethel Waters (1900–1977). Another major role followed in Stormy Weather (1943) and then some nonspeaking roles in Broadway Rhythm (1944), Two Girls and a Sailor (1944), and a musical biography of Rodgers and Hart, Words and Music (1948). She refused to take on any roles that were disrespectful to her as a woman of color.
In Ziegfeld Follies (1946), Horne performed "Love" by Hugh Martin and Ralph Blane. Horne lobbied for the role of Julie LaVerne in MGM's 1951 version of Show Boat (having already played the role when a segment of Show Boat was performed in Till the Clouds Roll By, 1946) but lost the part to Ava Gardner, a personal friend in real life. Horne claimed this was due to the Production Code's ban on interracial relationships in films, but MGM sources state she was never considered for the role in the first place. In the documentary That's Entertainment! III, Horne stated that MGM executives required Gardner to practice her singing using Horne's recordings, which offended both actresses. Ultimately, Gardner's voice was overdubbed by actress Annette Warren (Smith) for the theatrical release.
Throughout the 1940s the budding actress starred in plenty of famous movies for MGM and also worked for '20th Century Fox' after being granted permission by her employers at MGM. Her success as an actress was also recognized when she became a member of the board of the 'Screen Actors Guild'.
In the mid-1950s Horne made a movie appearance in Meet Me in Las Vegas (1956) and recorded for the first time in five years. In 1957 she drew record crowds to the Empire Room of the Waldorf-Astoria, and in 1958 and 1959 she starred in a Broadway musical, Jamaica. During the 1960s Horne was involved in the American Civil Rights Movement. She participated in the March on Washington in 1963, performed at rallies in the South and elsewhere, and worked on behalf of the National Council for Negro Women. During the same period, she was also very visible on television, appearing on popular variety shows and in her own special, Lena in Concert, in 1969. In 1969 Horne starred in the movie Death of a Gunfighter.
Horne was blacklisted during the 1950s for her affiliations in the 1940s with communist-backed groups. She would subsequently disavow communism. She returned to the screen three more times, playing chanteuse Claire Quintana in the 1969 film Death of a Gunfighter, Glinda in The Wiz (1978), which was directed by her then son-in-law Sidney Lumet, and co-hosting the MGM retrospective That's Entertainment! III (1994), in which she was candid about her unkind treatment by the studio. After leaving Hollywood, Horne established herself as one of the premier nightclub performers of the post-war era. She headlined at clubs and hotels throughout the U.S., Canada, and Europe, including the Sands Hotel in Las Vegas, the Cocoanut Grove in Los Angeles, and the Waldorf-Astoria in New York.
In 1957, a live album entitled, Lena Horne at the Waldorf-Astoria, became the biggest-selling record by a female artist in the history of the RCA Victor label at that time. In 1958, Horne became the first African-American woman to be nominated for a Tony Award for "Best Actress in a Musical" (for her part in the "Calypso" musical Jamaica) which, at Lena's request featured her longtime friend Adelaide Hall.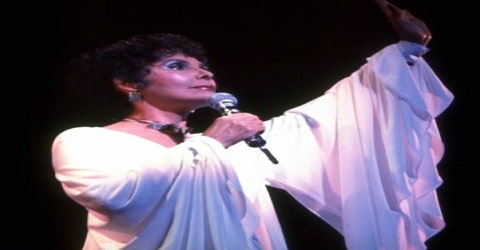 Horne, meanwhile, had moved her show to the Cocoanut Grove in Hollywood in June, where she recorded a live EP, Lena Horne at the Cocoanut Grove, and announced that she was leaving nightclub work temporarily. She was preparing to star in a Broadway musical. Critics were not impressed with the show itself when it opened on October 31, 1957, but they were impressed with Horne, who carried the production to a run of 558 performances that continued until April 11, 1959. Based in New York, she issued plenty of new RCA recordings during this period, including an LP called Stormy Weather; the Jamaica cast album; Give the Lady What She Wants (a Top 20 hit in the fall of 1958); a duet album with Belafonte of songs from Porgy and Bess recorded to coincide with the release of a film version of the Gershwin opera in 1959; and Songs by Burke and Van Heusen. Horne disliked the Porgy and Bess LP and even sued RCA to prevent the label from releasing it, but when it came out it made the Top 15 in Billboard and the Top Ten in Cash Box. It also earned her her first Grammy Award nomination for Best Vocal Performance, Female, though she lost to Ella Fitzgerald.
From the late 1950s through to the 1960s, Horne was a staple of TV variety shows, appearing multiple times on Perry Como's Kraft Music Hall, The Ed Sullivan Show, The Dean Martin Show, and The Bell Telephone Hour. Other programs she appeared on included The Judy Garland Show, The Hollywood Palace, and The Andy Williams Show. Besides two television specials for the BBC (later syndicated in the U.S.), Horne starred in her own U.S. television special in 1969, Monsanto Night Presents Lena Horne. During this decade, the artist Pete Hawley painted her portrait for RCA Victor, capturing the mood of her performance style.
In 1969, Horne acted in the Western Death of a Gunfighter, also singing a song over the opening and closing credits. That September, NBC broadcast her first U.S.-originated television special, Monsanto Presents Lena Horne. The same month, she returned to Las Vegas, appearing with Harry Belafonte at Caesar's Palace. In October, she recorded a new album for Skye Records accompanied by guitarist Gabor Szabo and issued in the spring of 1970 under the title Lena & Gabor. The LP reached the pop and jazz charts, with a single, "Watch What Happens," making the Top 40 of the R&B chart in Cash Box. Her father had died at 78 on April 18, 1970; her son had died of kidney failure at 30 on September 12, 1970; and, unexpectedly, her husband, Lennie Hayton, died of a heart attack on April 24, 1971, just as Nature's Baby was coming out. She was relatively inactive for a year but finally began to perform again on a limited basis in March 1972.
In 1973 and 1974 Horne toured England and the United States with Tony Bennett (1926-), and in 1979 she was billed with composer Marvin Hamlisch at the Westbury (New York) Music Fair. In the 1976 program America Salutes Richard Rodgers, she sang a lengthy medley of Rodgers songs with Peggy Lee and Vic Damone. Horne also made several appearances on The Flip Wilson Show.
In the year 1978, Horne finally bade goodbye to her career as an actress with the film 'The Wiz' in which she starred alongside such stars as Diana Ross and Michael Jackson. It is worthwhile to not that it was also one of those rare movies in which the entire cast consisted of African Americans.
Additionally, Horne played herself on television programs such as The Muppet Show, Sesame Street, and Sanford and Son in the 1970s, as well as a 1985 performance on The Cosby Show and a 1993 appearance on A Different World. In the summer of 1980, Horne, 63 years old and intent on retiring from show business, embarked on a two-month series of benefit concerts sponsored by the sorority Delta Sigma Theta. These concerts were represented as Horne's farewell tour, yet her retirement lasted less than a year. On April 13, 1980, Horne, Luciano Pavarotti, and host Gene Kelly were all scheduled to appear at a Gala performance at the Metropolitan Opera House to salute the NY City Center's Joffrey Ballet Company. Horne continued to make club appearances in the late '70s, but in March 1980 announced her retirement and went on a farewell tour that ran from June to August. But the 63-year-old singer did not retire.
In 1981 Horne had her greatest triumph, a Broadway show called Lena Horne: The Lady and Her Music, which was the talk of show business for fourteen months. It won a special Tony award, and the soundtrack won two Grammy awards. After the show closed on June 30, 1982, Horne's 65th birthday, she took it on tour around the country and to London through 1984. At the end of the year, she was a recipient of the Kennedy Center Honors for lifetime achievement in the arts. Horne performed occasionally during the mid-'80s. In the fall of 1988, Three Cherries Records released her new album, The Men in My Life, which made number five in the jazz charts. She was given the Grammy Lifetime Achievement Award in 1989.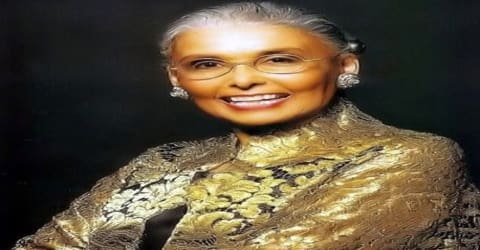 Horne was less active in the early '90s, but then underwent pacemaker surgery, and in June 1993 she performed a special show devoted to the music of her friend Billy Strayhorn (Duke Ellington's musical partner) at the JVC Jazz Festival in New York. She recorded an album based on the show that was released by Blue Note Records in May 1994 under the title We'll Be Together Again. She was drawn back from semi-retirement to do a tribute concert for a long-time friend, composer Billy Strayhorn, at the JVC Jazz Festival. At age seventy-six she released her first album in a decade, We'll Be Together Again. In 1997, on the occasion of her eightieth birthday, Horne was honored at the JVC Jazz Festival with a tribute concert and the Ella Award for Lifetime Achievement in Vocal Artistry. In 1999 she was honored at the New York City's Avery Fisher Hall with an all-star salute.
In 1995, a "live" album capturing Horne's Supper Club performance was released (subsequently winning a Grammy Award for Best Jazz Vocal Album). In June 1997, her 80th birthday was celebrated by a show at the JVC Jazz Festival and the presentation to her of the Ella Award for Lifetime Achievement in Vocal Artistry. In 1998, Horne released another studio album, entitled 'Being Myself', which made the Top Ten of the jazz charts. Thereafter, Horne retired from performing and largely retreated from public view, though she did return to the recording studio in 2000 to contribute vocal tracks on Simon Rattle's Classic Ellington album. One further album, Seasons of a Life, appeared on Blue Note in 2006, but it encompassed earlier sessions from the mid- the to late '90s.
Awards and Honor
In 1984 Lena Horne received a Kennedy Center honor for lifetime contribution to the arts, and in 1989 she was given a Grammy Award for lifetime achievement.
Death and Legacy
Lena Horne died on May 9, 2010, in her home in New York, the U.S. Her funeral took place at St. Ignatius Loyola Church on Park Avenue in New York. Thousands gathered and attendees included Leontyne Price, Dionne Warwick, Liza Minnelli, Jessye Norman, Chita Rivera, Cicely Tyson, Diahann Carroll, Leslie Uggams, Lauren Bacall, Robert Osborne, Audra McDonald, and Vanessa Williams. After the service, her remains were cremated.
Horne had an outstanding career in Hollywood; it was much later in life that she produced her best work. In the year 1981, she produced the Broadway show 'Lena Horne: The Lady and Her Music' which went on to win several awards and was extremely successful for more than a year.
Lena Horne is an amazing woman. Her pride in her heritage, her refusal to compromise herself, and her innate elegance, grace, and dignity have made her a legendary figure. Her role as a person who has helped to improve the status of African Americans in the performing arts has provided a permanent legacy.
Information Source: