Mark Zuckerberg – Computer Programmer, Internet Entrepreneur
Full name: Mark Elliot Zuckerberg
Date of birth: May 14, 1984 (age 32)
Place of birth: White Plains, New York, U.S.
Residence: Palo Alto, California, U.S.
Occupation: Computer programmer, internet entrepreneur
Spouse: Priscilla Chan (m. 2012)
Children: Maxima Chan Zuckerberg
Early Life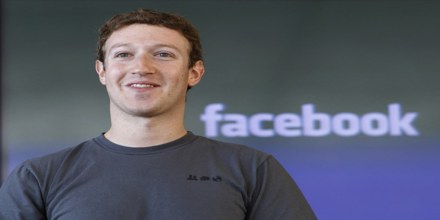 Mark Elliot Zuckerberg was born on May 14, 1984, in White Plains, New York, U.S. He is an American computer programmer and Internet entrepreneur. He is also famous worldwide, for having developed 'Facebook', the most widely used social networking website. At a very young age, he was taught how to write computer programs by his father, and tutor David Newman. In high school, he developed a music player, 'Synapse', and while still a student at 'Harvard University', he launched his website 'Facebook', along with college mates Chris Hughes, Eduardo Saverin, Andrew McCollum, and Dustin Moskovitz. Though he was initially accused by some senior students, of having stolen their idea, his site's popularity was not affected. 'Facebook' saw a steady rise in the number of active users per month. The founder kept adding to the platform with services like 'Wirehog', 'Beacon' and 'Connect'. The website started out as a networking platform only for 'Harvard University', and then was opened for other colleges. Soon, it became available to general public, and gained widespread popularity for its user-friendly interface. Zuckerberg is now the chairman and CEO of the company 'Facebook, Inc', earning one dollar as his salary. His website has made him so popular that the film 'The Social Network', starring Jesse Eisenberg, was made based on a book, 'The Accidental Billionaires', which documented Mark's life.
Since 2010, Time magazine has named Zuckerberg among the 100 wealthiest and most influential people in the world as a part of its Person of the Year distinction. In December 2016, Zuckerberg was ranked 10th on Forbes list of The World's Most Powerful People.
Childhood and Educational Life
Mark Elliot Zuckerberg was born to Edward, and his wife Karen, in the city of White Plains, New York, on May 14, 1984. Edward was a dentist, while Karen worked as a psychiatrist. The young boy was brought up in the village of Dobbs Ferry, along with siblings Randi, Arielle, and Donna.
He pursued his education from the 'Ardsley High School', New York, and later the 'Phillips Exeter Academy' in New Hampshire, where he exhibited flair for astronomy, mathematics, physics, English classical literature, foreign languages. He was also asked to lead the fencing team of the 'Phillips Exeter Academy'.
While in middle school, Mark was taught 'Atari BASIC Programming' by his father in the 1990s. Eventually software programmer David Newman began teaching the young boy everything about programming.
Zuckerberg developed an interest in computers at an early age; when he was about 12, he used Atari BASIC to create a messaging program he named "Zucknet." His father used the program in his dental office, so that the receptionist could inform him of a new patient without yelling across the room. The family also used Zucknet to communicate within the house. Together with his friends, he also created computer games just for fun.
To keep up with Mark's burgeoning interest in computers, his parents hired private computer tutor David Newman to come to the house once a week and work with Mark. Newman later told reporters that it was hard to stay ahead of the prodigy, who began taking graduate courses at nearby Mercy College around this same time.
Around the same time, he made a music player that was programmed to memorize a listener's music choices. The programme, named 'Synapse Media Player', was built under the banner of a company called 'Intelligent Media Group', and was posted to a news website, 'Slashdot'.
After graduating from Exeter in 2002, Zuckerberg enrolled at Harvard University. By his sophomore year at the ivy league institution, he had developed a reputation as the go-to software developer on campus. It was at that time that he built a program called CourseMatch, which helped students choose their classes based on the course selections of other users. He also invented Facemash, which compared the pictures of two students on campus and allowed users to vote on which one was more attractive. The program became wildly popular, but was later shut down by the school administration after it was deemed inappropriate.
Personal Life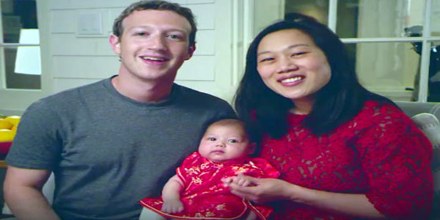 Zuckerberg met his future wife, fellow student Priscilla Chan, at a fraternity party during his sophomore year at Harvard. They began dating in 2003. In September 2010, Zuckerberg invited Chan, by then a medical student at the University of California, San Francisco, to move into his rented Palo Alto house. Zuckerberg studied Mandarin in preparation for the couple's visit to China in December 2010. On May 19, 2012, Zuckerberg and Chan married in Zuckerberg's backyard in an event that also celebrated her graduation from medical school. On July 31, 2015, Zuckerberg announced that he and Chan were expecting a baby girl.
On December 1, Zuckerberg announced the birth of his first child, Maxima Chan Zuckerberg ("Max"). The couple announced on their Chinese New Year video, published on February 6, 2016, that Maxima's official Chinese name is Chen Mingyu (Chinese: 陈明宇).
In 2009, writer Ben Mezrich released a book titled 'The Accidental Billionaires', based on the famous entrepreneur's life. Mezrich sold the rights to Aaron Sorkin, who wrote the screenplay for the movie 'The Social Network'. Mark claimed that the film was a deviation from the story of his life.
In December 2012, Zuckerberg and his wife Priscilla Chan announced they would give the majority of their wealth over the course of their lives to "advancing human potential and promoting equality" in the spirit of The Giving Pledge. On December 1, 2015, they announced they would eventually give 99% of their Facebook shares (worth about $45 billion at the time) to the Chan Zuckerberg Initiative.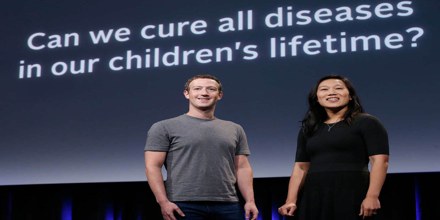 This famous entrepreneur contributes regularly to social causes, and has made monetary donations to the 'Newark Public Schools', and 'San Francisco General Hospital'. Along with his wife, he also contributed $25 million to help victims of the Ebola disease in West Africa.
Professional Career
Zuckerberg and his friends created a site that allowed users to create their own profiles, upload photos, and communicate with other users. The group ran the site—first called The Facebook—out of a dorm room at Harvard until June 2004. After his sophomore year, Zuckerberg dropped out of college to devote himself to Facebook full time, moving the company to Palo Alto, California. By the end of 2004, Facebook had 1 million users.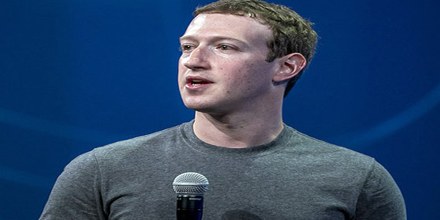 In 2005, Zuckerberg's enterprise received a huge boost from the venture capital firm Accel Partners. Accel invested $12.7 million into the network, which at the time was open only to ivy league students. Zuckerberg's company then granted access to other colleges, high school and international schools, pushing the site's membership to more than 5.5 million users by December 2005. The site then began attracting the interest of other companies, who wanted to advertize with the popular social hub. Not wanting to sell out, Zuckerberg turned down offers from companies such as Yahoo! and MTV Networks. Instead, he focused on expanding the site, opening up his project to outside developers and adding more features.
Within the next year, this brilliant software programmer introduced two other services within the 'Facebook' platform, called 'Beacon' and 'Connect'.
Zuckerberg seemed to be going nowhere but up, however in 2006, the business mogul faced his first big hurdle. The creators of Harvard Connection claimed that Zuckerberg stole their idea, and insisted the software developer needed to pay for their business losses. Zuckerberg maintained that the ideas were based on two very different types of social networks but, after lawyers searched Zuckerberg's records, incriminating Instant Messages revealed that Zuckerberg may have intentionally stolen the intellectual property of Harvard Connection and offered Facebook users' private information to his friends.
Zuckerberg later apologized for the incriminating messages, saying he regretted them. "If you're going to go on to build a service that is influential and that a lot of people rely on, then you need to be mature, right?" he said in an interview with The New Yorker. "I think I've grown and learned a lot."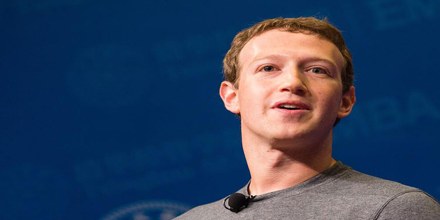 In 2010, Steven Levy, who wrote the 1984 book Hackers: Heroes of the Computer Revolution, wrote that Zuckerberg "clearly thinks of himself as a hacker". Zuckerberg said that "it's OK to break things" "to make them better". Facebook instituted "hackathons" held every six to eight weeks where participants would have one night to conceive of and complete a project. The company provided music, food, and beer at the hackathons, and many Facebook staff members, including Zuckerberg, regularly attended. "The idea is that you can build something really good in a night", Zuckerberg told Levy. "And that's part of the personality of Facebook now….. It's definitely very core to my personality."
Vanity Fair magazine named Zuckerberg number 1 on its 2010 list of the Top 100 "most influential people of the Information Age". Zuckerberg ranked number 23 on the Vanity Fair 100 list in 2009. In 2010, Zuckerberg was chosen as number 16 in New Statesman's annual survey of the world's 50 most influential figures.
Although an initial settlement of $65 million was reached between the two parties, the legal dispute over the matter continued well into 2011, after Narendra and the Winklevosses claimed they were misled in regards to the value of their stock.
On October 1, 2012, Zuckerberg visited Russian Prime Minister Dmitry Medvedev in Moscow to stimulate social media innovation in Russia and to boost Facebook's position in the Russian market. Russia's communications minister tweeted that Prime Minister Dmitry Medvedev urged the social media giant's founder to abandon plans to lure away Russian programmers and instead consider opening a research center in Moscow. In 2012, Facebook had roughly 9 million users in Russia, while domestic clone VK had around 34 million. Rebecca Van Dyck, Facebook's head of consumer marketing, claimed that 85 million American Facebook users were exposed to the first day of the Home promotional campaign on April 6, 2013.
On August 19, 2013, the Washington Post reported that Zuckerberg's Facebook profile was hacked by an unemployed web developer.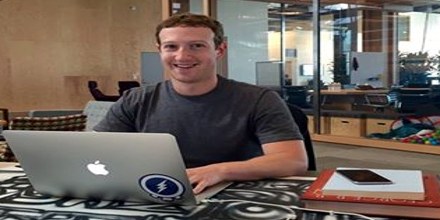 Zuckerberg introduced a new project in 2013, titled 'Internet.org', in collaboration with cell phone firms like 'Qualcomm', 'Samsung', 'Opera Software', 'Ericsson', 'Microsoft', 'MediaTek', and 'Reliance'. The aim of the project was to enable widespread use of Internet in developing countries.
Use of Other Social Networks
Zuckerberg created an account with Google+ soon after the social network was unveiled, saying he sees it as a "validation for his vision" of online social networking. By July 2011, Zuckerberg had become the most followed user on Google+, outranking Google co-founders Larry Page and Sergey Brin. As of March 6, 2012, his ranking has dropped to 184 on the service, behind Page and Brin. His public profile is minimal with one photo and a bio that reads "I make things".
Zuckerberg has maintained a private account on Twitter under the username "zuck", although as of November 2014, the account's status is suspended. In 2009, he revealed that the public account "finkd" also belonged to him.
Philanthropic Causes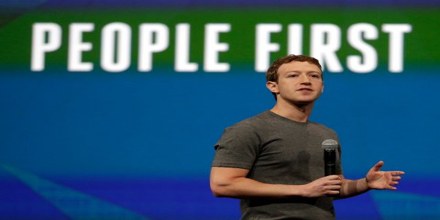 Zuckerberg founded the Start-up: Education foundation. On September 22, 2010, it was reported that Zuckerberg had donated $100 million to Newark Public Schools, the public school system of Newark, New Jersey. Critics noted the timing of the donation as being close to the release of The Social Network, which painted a somewhat negative portrait of Zuckerberg. Zuckerberg responded to the criticism, saying, "The thing that I was most sensitive about with the movie timing was, I didn't want the press about The Social Network movie to get conflated with the Newark project. I was thinking about doing this anonymously just so that the two things could be kept separate." Newark Mayor Cory A. Booker stated that he and New Jersey Governor Chris Christie had to convince Zuckerberg's team not to make the donation anonymously. The money was largely wasted, according to journalist Dale Russakoff.
On December 9, 2010, Zuckerberg, Bill Gates, and investor Warren Buffett signed a promise they called "The Giving Pledge ", in which they promised to donate to charity at least half of their wealth over the course of time, and invited others among the wealthy to donate 50% or more of their wealth to charity.
Going Public
Zuckerberg made two major life changes in May 2012. Facebook had its initial public offering, which raised $16 billion, making it the biggest internet IPO in history. How Zuckerberg's company will handle this influx of cash remains to be seen. But Zuckerberg may be looking at more acquisitions. He personally negotiated the company deal to buy Instragram the previous month.
After the initial success of the IPO, the Facebook stock price dropped somewhat in the early days of trading. But Zuckerberg is expected to weather any ups and downs in his company's market performance. He holds more than a quarter of its stock and retains 57 percent control of the voting shares.
On May 19, 2012—a day after the IPO—Zuckerberg wed his longtime girlfriend, Priscilla Chan. About 100 people gathered at the couple's Palo Alto, California home. The guests thought they were there to celebrate Chan's graduation from medical school, but instead they witnessed Zuckerberg and Chan exchange vows. In May 2013, Facebook made the Fortune 500 list for the first time—making Zuckerberg, at the age of 28, the youngest CEO on the list.
Politics
On February 24, 2016, Zuckerberg sent out a company-wide internal memo to employees formally rebuking employees who had crossed out handwritten "Black Lives Matter" phrases on the company walls and had written "All Lives Matter" in their place. Facebook allows employees to free-write thoughts and phrases on company walls. The memo was then leaked by several employees. As Zuckerberg had previously condemned this practice at previous company meetings, and other similar requests had been issued by other leaders at Facebook, Zuckerberg wrote in the memo that he would now consider this overwriting practice not only disrespectful, but "malicious as well." According to Zuckerberg's memo, "Black Lives Matter doesn't mean other lives don't — it's simply asking that the black community also achieves the justice they deserve." The memo also noted that the act of crossing something out in itself, "means silencing speech, or that one person's speech is more important than another's." Zuckerberg also said in the memo that he would be launching investigations into the incidents. The New York Daily News interviewed Facebook employees who commented anonymously that, "Zuckerberg was genuinely angry about the incident and it really encouraged staff that Zuckerberg showed a clear understanding of why the phrase 'Black Lives Matter' must exist, as well as why writing through it is a form of harassment and erasure."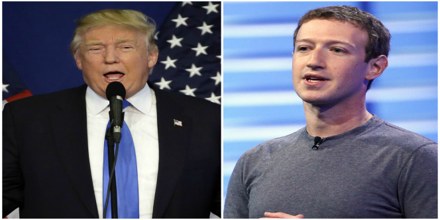 In January 2017, Zuckerberg criticized Donald Trump's executive order to severely limit immigrants and refugees from some countries.
Awards & Achievements
In 2010, this accomplished entrepreneur was named the 'Person of the Year', by 'Times' magazine.
In 2011, 'The Jerusalem Post', an Israeli newspaper, named him the one of the 'Most Influential Jews'.