Biography of Maurice Chevalier
Maurice Chevalier – French actor, cabaret singer, and entertainer.
Name: Maurice Auguste Chevalier
Date of Birth: September 12, 1888
Place of Birth: Ménilmontant, Paris, France
Date of Death: January 1, 1972 (aged 83)
Place of Death: Paris, France
Occupation: Cabaret singer, Actor, Dancer
Father: Victor
Mother: Josephine van de Bosch
Spouse/Ex: Yvonne Vallée (m. 1927–1932), Nita Raya (m. 1937–1946)
Early Life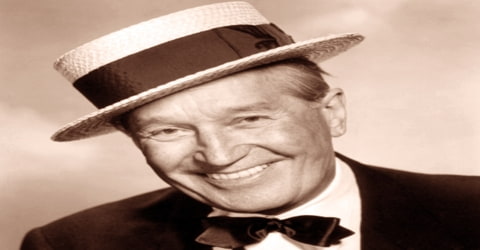 A French actor, cabaret singer, and entertainer, Maurice Chevalier, was born on September 12, 1888, Paris, France and he was the youngest of nine children, quitting school at the age of 11 to work as an apprentice engraver and factory worker. Chevalier made his name as a star of musical comedy, appearing in public as a singer and dancer at an early age before working in menial jobs as a teenager. He is perhaps best known for his signature songs, including his first American hit "Livin' In The Sunlight", "Valentine", "Louise", "Mimi", and "Thank Heaven for Little Girls" and for his films, including The Love Parade, The Big Pond and Love Me Tonight. His trademark attire was a boater hat, which he always wore on stage with a tuxedo.
Chevalier was an actor and a cabaret singer who started out on his career as an acrobat. His venture into the world of show business began quite early on as he along with his brother found a job as a circus acrobat. However, the young Maurice met with an accident that put an end to his career as an acrobat. Since the boy was naturally talented, he started singing. Initially, he was not even paid for his work, yet he performed at a café. As luck would have it a member of the local theatre recognized his talent and advised him to join a musical. He got the part and thus began his momentous journey to stardom. Soon he began gaining fame as a mimic and a singer. A chance encounter with night club singer Mistinguett changed his fortunes. The two formed a partnership which became a popular act in Folies-Bergere. Eventually, he tried his hand at acting where too he found success. He became a famous performer not just in his home country but also achieved international fame.
Chevalier developed an interest in acting and had success in Dédé. When talkies arrived, he went to Hollywood in 1928, where he played his first American role in Innocents of Paris. In 1930, he was nominated for the Academy Award for Best Actor for his roles in The Love Parade (1929) and The Big Pond (1930), which secured his first big American hit, "Livin' in the Sunlight, Lovin' in the Moonlight".
In 1957, Chevalier appeared in Love in the Afternoon, which was his first Hollywood film in more than 20 years. In 1958, he starred with Leslie Caron and Louis Jourdan in Gigi. In the early 1960s, he made eight films, including Can-Can in 1960 and Fanny the following year. In 1970, he made his final contribution to the film industry where he sang the title song of the Disney film The Aristocats.
Childhood, Family and Educational Life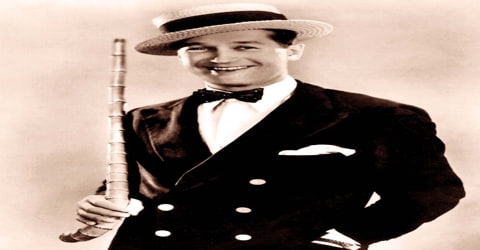 Maurice Chevalier, by name of Maurice Auguste Chevalier, was born on September 12, 1888, Ménilmontant, Paris, France to a French house painter, Victor and his wife, Josephine van de Bosch in Paris. He had two older brothers. His father was an alcoholic who deserted his family when Maurice was eight and the family struggled in poverty. His mother worked as a lacemaker to support her children and herself.
Chevalier worked a number of jobs: a carpenter's apprentice, electrician, printer, and even as a doll painter. He started in show business in 1901. He was singing, unpaid, at a café when a member of the theatre saw him and suggested he try for a local musical. He got the part. Chevalier made a name as a mimic and a singer. His act in l'Alcazar in Marseille was so successful, he made a triumphant rearrival in Paris.
Young Maurice improved his act by adding elements of humor to his songs, and by performing skits and pantomime.
In 1914, Maurice Chevalier joined the French Army, was wounded and captured. During his two years in a German prisoner of war camp, he learned English from a British prisoner of war. Following the war, Chevalier began appearing in French musical films in addition to working on stage.
Personal Life
Handsome, talented, and rich, Maurice Chevalier was a ladies' man and was involved in numerous love affairs. In 1909, he became the partner of the biggest female star in France, Fréhel. However, due to her alcoholism and drug addiction, their liaison ended in 1911. Chevalier then started a relationship with 36-year-old Mistinguett at the Folies Bergère, where he was her 23-year-old dance partner; they eventually played out a public romance.
In 1922 Chevalier met Yvonne Vallée, a young dancer and married her in 1927. However, the marriage was troubled and the couple later divorced. He married again in 1937. His second wife was a young Jewish actress named Nita Raya. This union too did not last forever and the couple split.
Career and Works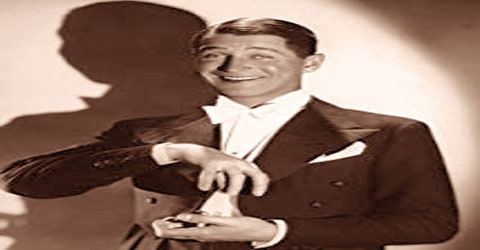 Maurice Chevalier made his debut as a Parisian café singer in 1901. He was singing, unpaid, at a café when a member of the theatre saw him and suggested he try for a local musical. He got the part. Chevalier made a name as a mimic and a singer. His act in l'Alcazar in Marseille was so successful, he made a triumphant rearrival in Paris. He was selected for a musical and soon made a name for himself as a singer and mimic all this while he was still in his teens.
Chevalier compensated with his fine comedic skills, and before long was among the most popular performers in France, often partnering with the infamous Minstinguett in the Folies-Bergere. Upon making his film debut in the 1908 silent comedy Trop Crédule, a series of other film roles followed before Chevalier joined the French forces fighting in World War I; from 1914 to 1916, he was held as a POW by the Germans, learning English from his fellow prisoners. In 1916, he was released through the secret intervention of Mistinguett's admirer, King Alfonso XIII of Spain, the only king of a neutral country who was related to both the British and German royal families. He was later awarded a Croix de Guerre for his wartime service.
In 1917, Chevalier became a star in le Casino de Paris and played before British soldiers and Americans. He discovered jazz and ragtime and started thinking about touring the United States. In the prison camp, he had studied English and had an advantage over other French artists. He went to London, where he found new success at the Palace Theatre, even though he still sang in French.
By the 1920s Chevalier was a famous entertainer in French musical revues and was appearing in French films. His first Hollywood film, The Innocents of Paris (1929), was the prototype of the popular gay and charming musicals that followed, in which he often co-starred with Jeanette MacDonald e.g., The Love Parade (1930), One Hour with You (1932), Love Me Tonight (1932), and The Merry Widow (1934).
Since Chevalier had learned English in the prison camp in Germany, he went to London looking for opportunities. He found work at the Palace Theatre where he sang in French. He started to create songs and play music for films. He found great success with the operetta 'Dede'. Along with the American composers George Gershwin and Irving Berlin he brought 'Dede' to Broadway in 1922. Chevalier ventured into Hollywood and made his film debut in 1929 in the black and white musical film, 'Innocents of Paris'. The movie was a film adaptation of the play 'Flea Market' directed by Richard Wallace. He starred in the 1930 romantic comedy 'The Big Pond' which was based on a play of the same name. His role in the film was much appreciated and he also sang the song, 'Livin' in the Sunlight, Lovin' in the Moonlight' which became a huge hit.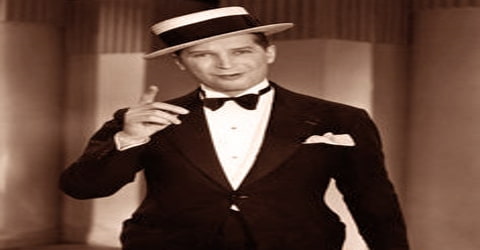 In 1922 and 1923 Chevalier had starring roles in the French films Gonzague, Le mauvais garcçon (The Bad Boy), and Par habitude (By Habit). Later in the 1920s, Chevalier suffered from what would now be called major depression. Twice he attempted to commit suicide, and he completely lost confidence in his performing ability. A year in a Swiss rehab facility did him no good, but finally, a doctor forced him to perform for a small group of Swiss villagers and things began to turn around. In 1927, for the first and only time in his life, Chevalier married; his relationship with dancer Yvonne Vallée was stormy, and they divorced in 1935. Gradually, Chevalier rebuilt his rapport with crowds, although he froze up completely during his first American film audition.
When sound arrived, Chevalier made his Hollywood debut in 1928. He signed a contract with Paramount Pictures and played his first American role in Innocents of Paris. In 1929, his first Hollywood musical Innocents of Paris was released. In 1930, he was nominated for the Academy Award for Best Actor for his roles in The Love Parade (1929) and The Big Pond (1930). The Big Pond gave Chevalier his first big American hit songs: "Livin' in the Sunlight, Lovin' in the Moonlight" with words and music by Al Lewis and Al Sherman, plus "A New Kind of Love" (or "The Nightingales"). He collaborated with film director Ernst Lubitsch. He appeared in Paramount's all-star revue film Paramount on Parade (1930).
In 1931, Chevalier starred in a musical called The Smiling Lieutenant with Claudette Colbert and Miriam Hopkins. Despite the disdain audiences held for musicals in 1931, it proved a successful film. In 1932, he starred with Jeanette MacDonald in Paramount's film musical One Hour With You which became a success and one of the films instrumental in making musicals popular again. Due to its popularity, Paramount starred Maurice Chevalier in another musical called Love Me Tonight (also 1932), and again co-starring Jeanette MacDonald.
In 1934 Chevalier starred in the film 'The Merry Widow' which had been adapted from the operetta of the same name. He played a playboy, Captain Danilo, who is paid by the king to court and marry a rich widow. This film was a success.
With his happy-go-lucky charm and suave sophistication, Chevalier became a romantic superstar, but he abruptly left Hollywood in 1935, reportedly incensed over receiving second billing in a film; he returned to Europe a triumphant global success, quickly reclaiming his cabaret throne and continuing to appear in a variety of motion pictures. In 1937, Chevalier married the dancer Nita Raya. Chevalier had several successes, such as his revue Paris en Joie in the Casino de Paris. A year later, he performed in Amours de Paris. His songs remained big hits, such as Prosper (1935), Ma Pomme (1936) and Ça Fait d'excellents français (1939).
However, with the outbreak of World War II, Chevalier was reluctant to perform live in Nazi-occupied areas; he finally agreed to perform in Germany in 1941 on the condition that a group of French POWs is released. (Such dealings ultimately led to charges of Nazi collaboration, although he was later vindicated.) In the late 1940s, Chevalier developed a one-man stage show which he took to London and later the U.S.; after appearing in the 1950 feature Le Roi, he again attempted to return to America but was denied re-entry after signing the anti-nuclear document known as the Stockholm Appeal.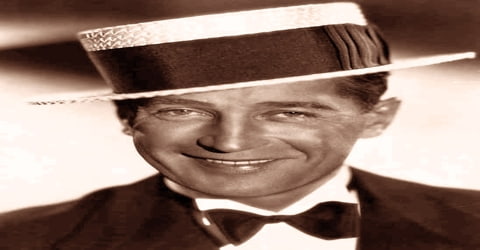 In 1942 Chevalier was named on a list of French collaborators with Germany to be killed during the war, or tried after it. That year he returned to La Bocca, near Cannes, but returned to the capital city in September. In 1944 when Allied forces freed France, Chevalier was accused of collaboration. August 28, 1944, issue of Stars and Stripes, the daily newspaper of U.S. armed forces in the European Theater of Operations, reported in error that "Maurice Chevalier Slain By Maquis, Patriots Say". Even though he was acquitted by a French convened court, the English-speaking press remained hostile and he was refused a visa for several years.
After World War II, in his own country, however, Chevalier was still popular. In 1946, he split from Nita Ray and started writing his memoirs, which took many years to complete. He started to paint and collect and acted in Le silence est d'Or (Man About Town) (1946) by René Clair. He still toured throughout the United States and other parts of the world and returned to France in 1948.
In the late 1950s, his appearance in the movie Love in the Afternoon with Audrey Hepburn and Gary Cooper started a second film career. This popular film was followed by Can-Can, Pepe, Count Your Blessings, A Breath of Scandal, Jessica, A New Kind of Love, In Search of the Castaways, Fanny, and, most importantly, Gigi.
In 1952, Chevalier bought a large property in Marnes-la-Coquette, near Paris, and named it "La Louque", as a homage to his mother's nickname. He started a relationship in 1952 with Janie Michels, a young divorcee with three children. In 1954, after the McCarthy era abated Chevalier was welcomed back in the United States. His first full American tour was in 1955, with Vic Schoen as arranger and musical director. The Billy Wilder film Love in the Afternoon (1957) with Audrey Hepburn and Gary Cooper was his first Hollywood film in more than 20 years.
In 1957, after several years away from the spotlight, Chevalier made a surprise return to Hollywood, appearing in Billy Wilder's Love in the Afternoon; a year later he starred in Gigi, the film's Lerner & Loewe score providing him with two of his signature songs, "Thank Heaven for Little Girls" and "I Remember It Well," the latter performed with Hermione Gingold.
In 1959 Chevalier received a special Academy Award for his contributions to the world of entertainment. In the 1950s and 1960s, he made a number of memorable appearances on television in such programs as The Lucy-Desi Comedy Hour Click here for the 1958 episode, Lucy Goes to Mexico. and The Jack Benny Program.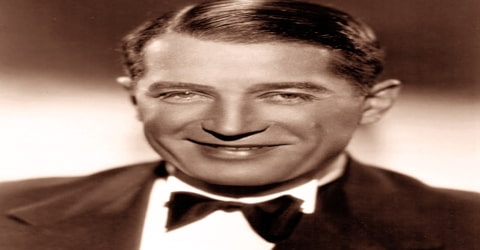 In 1960, Chevalier co-starred with Frank Sinatra and Louis Jourdan in Can-Can, but after 1961's Fanny he began appearing in smaller roles, typically cast as a patriarchal figure. After 1967's family comedy Monkeys, Go Home!, Chevalier retired from the screen, and his vocal rendition of the title song to the 1970 animated Disney feature 'The Aristocats' was his last work in Hollywood. Shortly before his death, he recorded the theme song for the French version of that film.
Awards and Honor
Maurice Chevalier was awarded The George Eastman Award by the George Eastman House in 1957 for his distinguished contributions to the world of films.
Hollywood honored him with an Academy Honorary Award in 1958 for his several great achievements in cinema, especially for the success of the film, 'Gigi'.
In 1959, Chevalier was awarded an honorary Oscar for "contributions to the world of entertainment for more than half a century."
Death and Legacy
Maurice Chevalier died in Paris of kidney failure, on New Year's Day 1972, aged 83, and was interred in the cemetery of Marnes-la-Coquette in Hauts-de-Seine, outside Paris, France.
One of his best-remembered films in the 1930 romantic comedy 'The Big Pond' in which he played the role of Pierre Mirande, a poor tour guide who falls in love with a rich woman. He was nominated for the Academy Award for Best Actor for his performance.
Chevalier was a member of the Grand Order of Water Rats and has a star on the Hollywood Walk of Fame at 1651 Vine Street. He also was depicted along with French actor Charles Boyer in a Tex Avery cartoon.
Information Source: