Biography of Nico
Nico – German singer, songwriter, musician, model, and actress.
Name: Christa Päffgen
Date of Birth: 16 October 1938
Place of Birth: Cologne, Germany
Date of Death: 18 July 1988 (aged 49)
Place of Death: Ibiza, Spain
Occupation: Singer, Songwriter, Musician, Model, Actress
Father: Wilhelm
Mother: Margarete Päffgen
Children: Christian Aaron Boulogne
Early Life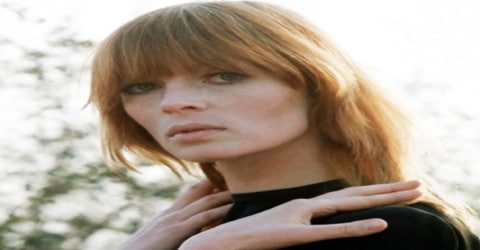 A German actress, model, singer, songwriter and musician, Nico was born on 16 October 1938 in Cologne, Germany. One of the most fascinating figures of rock's fringes, Nico hobnobbed, worked, and was romantically linked with an incredible assortment of the most legendary entertainers of the '60s. The paradox of her career was that she herself never attained the fame of her peers, pursuing a distinctly individualistic and uncompromising musical career that was uncommercial, but wholly admirable and influential.
Nico was known for her roles in numerous films, including Andy Warhol's 'Chelsea Girls' and Federico Fellini's 'La Dolce Vita.' Considered as one of the most charming figures of her era, the German beauty was also known for her romantic links with numerous men. Born in Nazi-controlled Germany, Nico was raised by her mother after her father's tragic and untimely death. In 1946, she moved to Berlin with her family and by the age of 15, she had started work as a model in a local fashion house. Assignments took her to Ibiza and Italy where Nico began her acting career, with roles in 'Por primera vez' and 'La Tempesta.' She later embarked on her music career, initially recording for Andrew Loog Oldham. She soon began her solo career, singing folk-rock-flavored tracks for her debut 'Chelsea Girl' album and eventually began writing her own songs. In her personal life, Nico suffered great tragedies. At the age of 15, she was raped by a sergeant while serving as a temp for the U.S. Air Force and later became a heroin addict. She led a nomadic life, residing in different countries including Germany, Spain, France, Italy, and the USA. The final years of Nico's life were mainly spent in Greater Manchester.
At the insistence of Warhol, Nico recorded vocals for three songs of the Velvet Underground's debut album The Velvet Underground & Nico (1967). At the same time, she started a solo career and released Chelsea Girl. Nico's friend Jim Morrison suggested that she start writing her own material. She then composed songs on a harmonium, not traditionally a rock instrument; John Cale became her musical arranger and produced The Marble Index, Desertshore, The End… and other subsequent albums. In the 1980s, she toured extensively in Europe, USA, Australia, and Japan. After the last concert in Berlin in June 1988, she went on holiday in Ibiza to rest but died after having a stroke while cycling.
Childhood, Family and Educational Life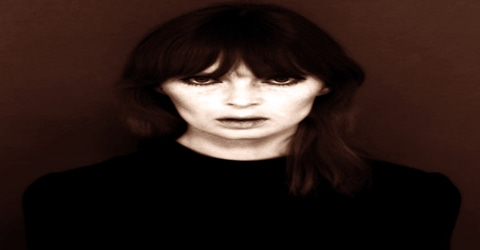 Nico, by name of Christa Päffgen, was born on 16 October 1938 in Cologne, Germany. At the age of two, she, along with her mother and grandfather, moved to the Spreewald forest outside of Berlin so as to escape World War II. Her father Wilhelm, born into a dynasty of Colognian master brewers, was enlisted as a soldier during the war and sustained head injuries that caused severe brain damage and ended his life in a psychiatric institution; according to unproven rumors, he was variously said to have died in a concentration camp, or to have faded away as a result of shell shock.
In 1946, Nico and her mother relocated to downtown Berlin, where Nico worked as a seamstress. She attended school until the age 13 and began selling lingerie in the exclusive department store KaDeWe, eventually getting modeling jobs in Berlin. At five feet ten inches and with chiseled features and pale skin, Nico rose to prominence as a fashion model as a teenager. At the age of 15, while working as a temp for the U.S. Air Force, Nico was raped by an American sergeant. The sergeant was court-martialled and Nico gave evidence for the prosecution at his trial. Nico's song "Secret Side" from the album The End… makes oblique references to the rape.
Personal Life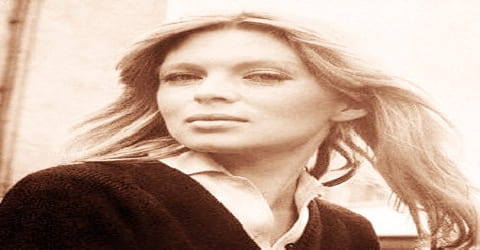 Nico had an affair with French actor Alain Delon and from this relationship bore a son on 11 August 1962, Christian Aaron Boulogne, whom Nico called "Ari." Delon denied paternity and Nico had difficulty raising Ari, so the boy was raised by Delon's parents. Ari became a photographer and actor. Nico led a nomadic life, living in different countries.
Nico dated Philippe Garrel in the 1970s. She lived with punk poet John Cooper Clarke for a few months though they were not a couple. The German beauty was a heroin addict for more than fifteen years; she even introduced her son to drug usage. However, shortly before her death, she had stopped using heroin.
Nico was described by some friends and colleagues as racist. Her friend Danny Fields, the American journalist who helped her sign to Elektra Records, described her as "Nazi-esque", saying: "Every once in a while there'd be something about Jews and I'd be, 'But Nico, I'm Jewish,' and she was like 'Yes, yes, I don't mean you.' She had a definite Nordic Aryan streak, the belief that she was physically, spiritually and creatively superior." According to Fields, in the early 1970s, Nico attacked a mixed-race woman at the Chelsea Hotel with a smashed wineglass, saying "I hate black people". During a performance in Berlin, the audience rioted after Nico performed the German national anthem "Deutschlandlied", including a verse omitted since 1945 for its nationalist associations. However, Nico dedicated the performance to militant Andreas Baader, leader of the far-left Red Army Faction.
Career and Works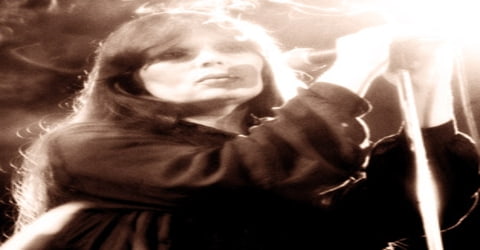 At the age of 16, Nico was discovered by photographer Herbert Tobias during a fashion show in Berlin. Soon she moved to Paris and started working for 'Tempo,' 'Vogue,' 'Vie Nuove,' 'Elle,' 'Mascotte Spettacolo' and other fashion magazines. She also caught the attention of Coco Chanel and was invited by the company to promote their products. However, Nico abandoned the job and fled to New York City.
After appearing in several television advertisements, Nico got a small role in Alberto Lattuada's film La Tempesta (1958). She also appeared in Rudolph Maté's For the First Time, with Mario Lanza, later that year.
In 1959, Nico was cast in a minor role in Federico Fellini's film 'La Dolce Vita.' She then got a role in the 1961 French-Italian crime-thriller 'A Man Named Rocca'. After a role in the 1961 Jean-Paul Belmondo film A Man Named Rocca, she appeared as the cover model on jazz pianist Bill Evans' 1962 album, Moon Beams. After splitting her time between New York and Paris, she got the lead role in Jacques Poitrenaud's Strip-Tease (1963).
In 1962, Nico gave birth to her son, Christian Aaron "Ari" Päffgen, commonly held to have been fathered by French actor Alain Delon. Delon always denied his paternity. The child was raised mostly by Delon's mother and her husband and eventually was adopted by them, taking their surname, Boulogne. The German beauty gave her breakthrough acting performance as a lead in Jacques Poitrenaud's 1963 film 'Strip-Tease'. That year, she also started her career as a singer, performing at New York's Blue Angel nightclub. She collaborated with Rolling Stones guitarist Brian Jones for her debut single, "I'm Not Sayin". She next joined hands with Bob Dylan and recorded "I'll Keep It with Mine" for her debut solo album 'Chelsea Girl'.
In 1965, Nico attracted the attention of Rolling Stones manager Andrew Loog Oldham, who gave her a chance to record for his Immediate label, though the resulting single, which also featured Brian Jones and Jimmy Page on guitars, flopped. Shortly afterward, she moved to New York, where Andy Warhol installed her as a vestigial presence and occasional lead singer for the Velvet Underground. The band never really accepted her as a bona fide member and she departed in 1967, but not before contributing unforgettable deadpan vocals to three of the songs on their classic 1967 debut album.
Nico her first single, "I'm Not Sayin'" with the B-side "The Last Mile", produced by Jimmy Page for Andrew Loog Oldham's Immediate label. Actor Ben Carruthers introduced her to Bob Dylan in Paris that summer. In 1967 Nico recorded his song "I'll Keep It with Mine" for her first album, Chelsea Girl. Dylan had written the tune for Judy Collins in 1964, according to her own liner notes from the Geffen Records' album Judy Collins Sings Dylan (she was the first artist to release the song, in 1965).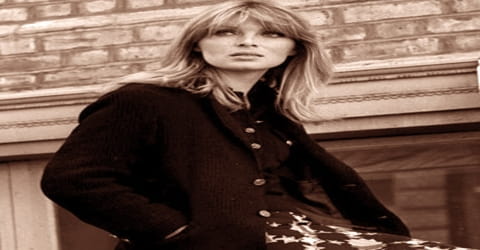 In 1966, after touring with the multimedia extravaganza dubbed the Exploding Plastic Inevitable, the band recorded its debut album, The Velvet Underground & Nico, which featured three tracks written for Nico by Lou Reed, the group's chief songwriter. Her renditions of "I'll Be Your Mirror" and "Femme Fatale" had a wistful delicacy, while her performance of the harder-edged "All Tomorrow's Parties" projected a Teutonic menace. The album, released in 1967, sold relatively few copies at the time of its release but went on to become one of the most influential records in rock music history. A few critics at the time took note, including Richard Goldstein, quoted in the Chicago Sun-Times, who said "Nico sings 'in perfect mellow ovals, like a cello getting up in the morning.'"
In the 1960s, Nico began performing frequently at The Dom in New York City. Also in 1967, she released her debut album 'Chelsea Girl' which featured the hits "These Days", "Chelsea Girls" and "I'll Keep It with Mine". Nico also co-wrote the album's song "It Was a Pleasure Then". She came up with another album titled 'The Marble Index'. Released in 1969, it featured a number of songs, including "Prelude", "No One Is There", "Facing the Wind", "Frozen Warnings," and "Evening of Light". Nico's harmonium anchored the accompaniment, while John Cale added an array of folk and classical instruments, and arranged the album. The harmonium became her signature instrument for the rest of her career. The album has a classical-cum-European folk sound.
Returning to live performance in the early 1970s, Nico (accompanying herself on harmonium) gave concerts in Amsterdam as well as London, where she and John Cale opened for Pink Floyd. 1972 saw a one-off live reunion of Nico, Cale and Lou Reed at the Bataclan in Paris. Nico released two more solo albums in the 1970s, Desertshore (1970) and The End… (1974). She wrote the music, sang, and played the harmonium. Cale produced and played most of the other instruments on both albums. The End… featured Brian Eno on synthesizer and Phil Manzanera on guitar, both from Roxy Music. She appeared at the Rainbow Theatre, in London, with Cale, Eno, and Kevin Ayers. The album June 1, 1974, was the result of this concert. Nico performed a version of the Doors' "The End", which was the catalyst for The End… later that year.
On 13 December 1974, Nico opened for Tangerine Dream's concert at Reims Cathedral in France. Around this time, she also collaborated with Berliner musician Lutz Ulbrich and performed at many concerts with him.
During the mid-1970s, Nico became addicted to heroin, sending her into a downward spiral. She resurfaced in 1981 with Drama of Exile, an indifferent set of songs and performances. To earn money, she played small clubs in Europe and the States during the early and mid-1980s. Among her backup musicians was keyboardist James Young, who described his experiences in his 1992 memoir Nico: The End, a harrowing portrait: "Her features, riven by years of narcotic abuse, bore little trace of the 'icy Germanic beauty' that has been chronicled so meticulously by Andy Warhol … The 'dark Teutonic soul' that had once added such a puzzling bitterness to the sickly sweet froth of pop seemed to have become an absurd caricature of nihilism, a genuine emptiness."
In the 1970s, Nico made numerous films with French director Philippe Garrel. She initially acted in his movie 'La Cicatrice Intérieure' and later starred in 'Anathor', 'Les Hautes Solitudes', 'Un ange passe' and 'Le Berceau de cristal'. She made a vocal contribution to 'Vuelo Químico,' Neuronium's second album. Nico then returned to New York and performed at her comeback concert at CBGB. She then started began performing frequently at the Squat Theatre and numerous other venues.
Nico recorded her next studio album, Drama of Exile, in 1981. In 1981, Nico released the Philippe Quilichini-produced single "Saeta"/"Vegas" on Flicknife Records. The following year saw another single, "Procession" produced by Martin Hannett and featuring The Invisible Girls. Included on the "Procession" single was a new version of The Velvet Underground's "All Tomorrow's Parties".
Nico toured with her post-punk band Blue Orchids in 1982. The live compilations 'En Personne En Europe' and '1982 Tour Diary' were released in November that year. Her final solo album titled 'Camera Obscura' was recorded in 1985. A duet titled "Your Kisses Burn" with Marc Almond was Nico's last studio recording. It was released a few months following her death. The song was featured on Almond's studio album 'The Stars We Are'.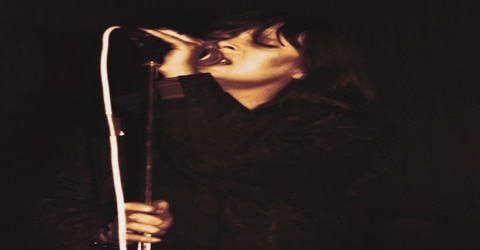 In March 1988, Nico and Young hired new guitarist Henry Olsen: together, they composed new songs to be premiered at a festival organized by Lutz Ulbrich at the Berlin Planetarium in June. Nico was then inspired by Egyptian music and Egyptian singer and diva Oum Kalthoum. Young stated that the new material was "good enough to be a springboard to a new record" with an Egyptian orchestra. The Berlin concert ended with a song from The End…, "You Forget To Answer". A duet called "Your Kisses Burn" with singer Marc Almond was her last studio recording (about a month before her death). It was released a few months after her death on Almond's album The Stars We Are. The recording of the 1988 Berlin concert was later released with the title Nico's Last Concert: Fata Morgana.
Scattered Nico recordings continued to appear after her death, beginning with Hanging Gardens, a mixture of live and studio material, in 1990. A comprehensive survey of her recording career, Classic Years, and the critically praised 1995 documentary Nico Icon also brought her posthumous attention. Insured lasting fame for her involvement with the Velvet Underground, Nico has also maintained a cult following for her solo recordings. In summing up her bizarre and ultimately tragic life, Richie Unterberger praised Nico in the All Music Guide for "pursuing a distinctly individualistic and uncompromising musical career that was uncommercial, but wholly admirable and influential."
Death and Legacy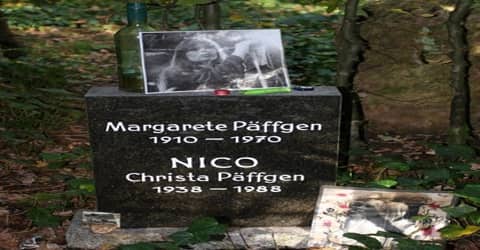 On 18 July 1988, while on vacation on the Mediterranean island of Ibiza with her son Ari, Nico died of a heart attack while riding a bicycle, and she hit her head as she fell. Nico lies buried in her mother's plot in Grunewald, a forest cemetery in Berlin. A few friends played a tape of "Mütterlein", a song from Desertshore, at her funeral. After her death, a number of tributes were organized in her memory by many artists including Patti Smith.
Nico is best remembered for her debut solo album, 'Chelsea Girl.' Musically, the album featured elements of chamber folk and 1960s folk-pop. The music website AllMusic has stated that the album is "an unqualified masterpiece."
The original goth rocker, Nico's albums are demanding and bleak but map a unique and starkly powerful vision that has become more influential with age. An intimate of Bob Dylan, Jackson Browne, the Velvet Underground, the Stones, Jim Morrison, Iggy Pop, and others, her fascinating story is recounted in the biography, Nico: The Life & Lies of an Icon by Richard Witts, published in Great Britain by Virgin books; The End by James Young is a seedy look at her drug-addled final years by a member of her touring band.
Two of Nico's hits from 'Chelsea Girl,' "These Days", and "The Fairest of the Seasons" were featured in Wes Anderson's flick 'The Royal Tenenbaums.' Several biographical works on the German artist have been made till date. It includes the 1992 book by James Young, "Songs They Never Play on the Radio," and the 1993 book "Nico: The Life and Lies of an Icon" that covered Nico's entire life and career.
Information Source: