Biography of Otis Redding
Otis Redding – American singer, songwriter, record producer, arranger, and talent scout.
Name: Otis Ray Redding Jr.
Date of Birth: September 9, 1941
Place of Birth: Dawson, Georgia, United States
Date of Death: December 10, 1967 (aged 26)
Place of Death: Lake Monona, Madison, Wisconsin, United States
Occupation: Singer-songwriter, Musician
Father: Otis Redding Sr.
Mother: Fannie Roseman
Spouse/Ex: Zelma Atwood (m. 1961–1967)
Early Life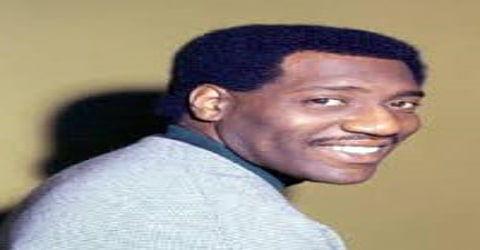 American singer-songwriter, one of the great soul stylists of the 1960s, Otis Redding was born on September 9, 1941, in Dawson, Georgia, U.S., the fourth of six children, and the first son, of Otis Redding, Sr., and Fannie Roseman. He is considered one of the greatest singers in the history of American popular music and a seminal artist in soul music and rhythm and blues. Redding's style of singing gained inspiration from the gospel music that preceded the genre. His singing style influenced many other soul artists of the 1960s. During his lifetime, his recordings were produced by Stax Records, based in Memphis, Tennessee.
His repertoire mostly included American popular music, soul music, and rhythm and blues. Redding was best known for his hoarse, gritty vocals, brassy arrangements, and also for his party tunes and mesmerizing ballads. Redding began his career in the late 1950s when he started working in the band of guitarist Johnny Jenkins. Redding's debut album 'Pain in My Heart' was released in 1964. Initially, the album became popular only with African-Americans though Redding was able to reach a wider American audience much later. He also performed at venues across Los Angeles, London, Paris, and many other major cities. In 1967, he performed a major gig at the Monterey Pop Festival. Before his death in a plane crash, Redding had recorded his most iconic song 'The Dock of the Bay' with Steven Cropper. The song broke several records and was the number one on Billboard Hot 100 and R&B charts. The album of the same name, 'The Dock of the Bay,' became the first posthumous album to reach the number one position on the UK Albums Chart.
Redding received many posthumous accolades, including the Grammy Lifetime Achievement Award and induction into the Rock and Roll Hall of Fame and the Songwriters Hall of Fame. In addition to "(Sittin' On) The Dock of the Bay," "Respect" and "Try a Little Tenderness" are among his best-known songs.
Childhood, Family and Educational Life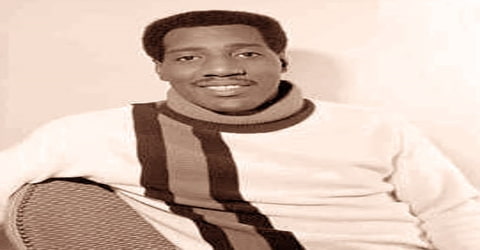 Otis Ray Redding Jr. was born on September 9, 1941, in Dawson, Georgia. He was the fourth child of Otis Redding Sr. and Fannie Mae Redding. He had five siblings. His father was a sharecropper and also worked at Robins Air Force Base. When Otis was three the family moved to Tindall Heights, a predominantly African-American public housing project in Macon. At an early age, Redding sang in the Vineville Baptist Church choir and learned guitar and piano. From age 10, he took drum and singing lessons. At Ballard-Hudson High School, he sang in the school band. Every Sunday he earned $6 by performing gospel songs for Macon radio station WIBB, and he won the $5 prize in a teen talent show for 15 consecutive weeks. His passion was singing, and he often cited Little Richard and Sam Cooke as influences. Redding said that he "would not be here" without Little Richard and that he "entered the music business because of Richard he is my inspiration. I used to sing like Little Richard, his Rock 'n' Roll stuff… My present music has a lot of him in it."
Redding left school when he was 15 to support his family financially. At that time, his father was suffering from tuberculosis and was often hospitalized, due to which his mother was burdened with the family's responsibilities. A young Redding worked as a well digger, gasoline station attendant, and also as a musician. Redding's breakthrough came in 1958 on disc jockey Hamp Swain's "The Teenage Party," a talent contest at the local Roxy and Douglass Theatres. Johnny Jenkins, a locally prominent guitarist, was in the audience and, finding Redding's backing band lacking in musical skills, offered to accompany him. They performed together, winning Swain's talent contest and a cash prize of $5 for 15 consecutive weeks.
Redding was soon invited to replace Willie Jones as the frontman of Pat T. Cake and the Mighty Panthers, featuring Johnny Jenkins. Redding was then hired by the Upsetters when Little Richard abandoned rock and roll in favor of gospel music. Redding was well paid, making about $25 per gig (US$217 in 2018 dollars), but did not stay long.
Personal Life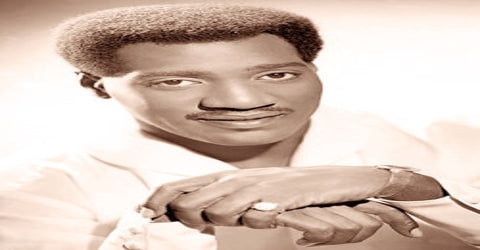 When he was in his late teens, Otis Redding met 15-year-old Zelma Atwood at "The Teenage Party" and became romantically involved. She gave birth to their son Dexter in the summer of 1960 and got married in August 1961. In mid-1960, Otis moved to Los Angeles with his sister, Deborah, while Zelma and Otis' children stayed in Macon, Georgia. In Los Angeles Redding wrote his first songs, including "She's Allright," "Tuff Enuff," "I'm Gettin' Hip" and "Gamma Lamma" (which he recorded as a single in 1962, under the title "Shout Bamalama").
Redding was a wealthy man and he earned around $35,000 per week for his concerts. He used to spend considerably on philanthropic projects and organized summer camps for disadvantaged black children.
Career and Works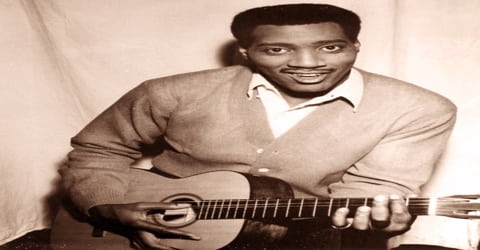 In the early years of his career, Otis Redding moved to Los Angeles with his sister, Deborah, and wrote his first songs which were 'She's Allright', 'Tuff Enuff', 'I'm Gettin' Hip' and 'Gamma Lamma'. When Johnny Jenkins left the band, Redding met Phil Walden and Bobby Smith who ran a small label Confederate Records. Redding signed with Confederate and recorded his singles 'Shout Bamalama' and 'Fat Girl'.
In 1962, Redding traveled to Memphis, Tennessee with Jenkins when the latter scheduled a recording session for Stax Records. When Jenkins wrapped up early, Redding cut a song of his own, "These Arms of Mine," in 40 minutes; Stax released it as a single in May 1963, and the song became a major R&B hit and a modest success on the Pop charts. Over the next four years, Redding would cut a handful of soul classics: "Mr. Pitiful," "That's How Strong My Love Is," "I've Been Loving You Too Long (To Stop Now)," "Respect," "Tramp" (a duet with Carla Thomas), and "Shake."
Redding's open-throated singing became the measure of the decade's great soul artists. Unabashedly emotional, he sang with overwhelming power and irresistible sincerity. "Otis wore his heart on his sleeve," said Jerry Wexler, whose Atlantic label handled Stax's distribution, thus bringing Redding to a national market.
"These Arms of Mine" and other songs from the 1962–1963 sessions were included on Redding's debut album, Pain in My Heart. "That's What My Heart Needs" and "Mary's Little Lamb" was recorded in June 1963. The latter is the only Redding track with both background singing and brass. It became his worst-selling single. The title track, recorded in September 1963, sparked copyright issues, as it sounded like Irma Thomas's "Ruler of My Heart". Despite this, Pain in My Heart was released on January 1, 1964, and peaked at number 20 on the R&B chart and at number 85 on the Billboard Hot 100.
In November 1963, Redding was accompanied by his brother Rodgers to perform at the Apollo Theatre for recording a live album for Atlantic Records. Redding got a chance to showcase his dance moves with 'Shake' and 'Satisfaction'. His second studio album was 'The Great Otis Redding Sings Soul Ballads' which released in March 1965. In the same year, Redding co-wrote 'I've Been Loving You Too Long' with Jerry Butler who was the lead singer of 'The Impressions'.
Around 1965, Redding co-wrote "I've Been Loving You Too Long" with Jerry Butler, the lead singer of the Impressions. That summer, Redding and the studio crew arranged new songs for his next album. Ten of the eleven songs were written in a 24-hour period on July 9 and 10 in Memphis. Two songs, "Ole Man Trouble" and "Respect", had been finished earlier, during the Otis Blue session. "Respect" and "I've Been Loving You" were later recut in stereo. The album entitled Otis Blue: Otis Redding Sings Soul was released in September 1965. Redding also released his much-loved cover of "A Change Is Gonna Come" in 1965.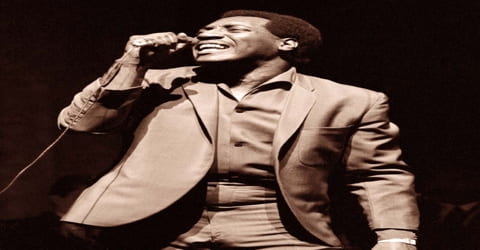 The hits came fast and furiously "I've Been Loving You Too Long (to Stop Now)" (1965), "Respect" (1965), "Satisfaction" (1966), "Fa-Fa-Fa-Fa-Fa (Sad Song)" (1966). Redding's influence extended beyond his gritty vocals. As a composer, especially with his frequent partner Steve Cropper, he introduced a new sort of rhythm-and-blues line lean, clean, and steely strong. He arranged his songs as he wrote them, singing horn and rhythm parts to the musicians and, in general, sculpting his total sound. That sound, the Stax signature, would resonate for decades to come. Redding became a de facto leader presiding over a band that would prove as influential as the great rhythm-and-blues aggregations that preceded it, units associated with Ray Charles and James Brown.
Redding performed at the 'Whiskey a Go Go' event in Los Angeles since Afro-Americans formed the majority of the fans. His music was well-appreciated and Redding became one of the first soul artists to perform for rock audiences in the USA. His performance also received appreciation from the media.
In 1966, Redding recorded several tracks, like 'Try a Little Tenderness' which was written by Jimmy Campbell, Reg Connelly, and Harry M. Woods. The song is often considered to be Redding's signature song. It was included in his next album 'Complete & Unbelievable: The Otis Redding Dictionary of Soul' which was critically and commercially a huge hit. In late 1966, Redding performed at the Fillmore Auditorium and was paid around $800 to $1000 per night. The gig was successful and Redding began touring Europe six months later.
In 1967, Redding seemed poised for a major breakthrough with a legendary set at the 1967 Monterey Pop Festival that solidified his status with hip rock & roll fans. Sadly, Redding would not live to see his greatest triumph: his most ambitious single, "(Sittin' on The) Dock of the Bay," was released little over a month after his death in a plane crash, becoming his first number one Pop hit and his signature tune. Redding would become a bigger star in death than in life, and his recordings would be regularly re-released and repackaged in the years to come, as his legend and his influence lived on into the 21st century.
In March 1967, Stax released 'King & Queen', an album of duets between Redding and Carla Thomas, which became a certified gold record. It was Jim Stewart's idea to produce a duet album, as he expected that "Redding's rawness and Thomas's sophistication would work". The album was recorded in January 1967, while Thomas was earning her M.A. in English at Howard University. Six out of ten songs were cut during their joint session; the rest were overdubbed by Redding in the days following, because of his concert obligations. Three singles were lifted from the album: "Tramp" was released in April, followed by "Knock on Wood" and "Lovey Dovey". All three reached at least the top 60 on both the R&B and Pop charts. The album charted at number 5 and 36 on the Billboard Pop and R&B charts, respectively. Redding returned to Europe to perform at the Paris Olympia. The live album Otis Redding: Live in Europe was released three months later, featuring this and other live performances in London and Stockholm, Sweden. His decision to take his protege Conley (whom Redding and Walden had contracted directly to Atco/Atlantic Records rather than to Stax/Volt) on the tour, instead of more established Stax/Volt artists such as Rufus Thomas and William Bell, produced negative reactions.
In 1966, Redding released a bold, impassioned cover of the Rolling Stones' "Satisfaction" that was yet another R&B and Pop hit and led some to speculate that perhaps Redding was the true author of the song. That same year, he was honored by the NAACP, and played an extended engagement at the Whisky A Go Go on Hollywood's Sunset Strip; he was the first major soul artist to play the historic venue, and the buzz over his appearances helped boost his reputation with white rock & roll fans. Later that year, Redding and several other Stax and Volt Records artists were booked for a package tour of Europe and the United Kingdom, where they were greeted as conquering heroes; the Beatles famously sent a limousine to pick Redding up when he arrived at the airport for his London gig. The British music magazine Melody Maker named Redding the Best Vocalist of 1966, an honor that had previously gone to Elvis Presley for ten consecutive years.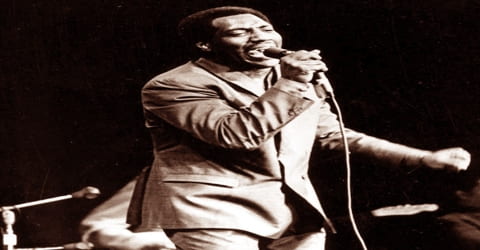 The rapport between Redding and his rhythm section Cropper on guitar, Donald ("Duck") Dunn on bass, Al Jackson on drums, and Booker T. Jones on keyboards (known collectively as Booker T. and the MG's) was extraordinary. Redding proved to be an adept duet partner as well; his hits with labelmate Carla Thomas ("Tramp" and "Knock on Wood," 1967) added to his romantic aura.
Till 1967, Redding had been performing only for the black audience and had never played before the white American audience. But when he performed at the Monterey Pop Festival as the closing act that year, it created history. During the act, Redding played his own song 'Respect' and a version of the Rolling Stones' 'Satisfaction' and his music found a wider audience. In early 1967, Redding recorded '(Sittin' On) The Dock of the Bay', written with Cropper. He was inspired by the Beatles album 'Sgt. Pepper's Lonely Hearts Club Band' and wanted to create a similar sound. Though everyone was against the idea, Redding felt he needed to expand his musical style.
In early December 1967, Redding again recorded at Stax. One new song was "(Sittin' On) The Dock of the Bay", which was written with Cropper while they were staying with their friend, Earl "Speedo" Simms, on a houseboat in Sausalito. Redding was inspired by the Beatles album Sgt. Pepper's Lonely Hearts Club Band and tried to create a similar sound, against the label's wishes. His wife Zelma disliked its atypical melody. The Stax crew were also dissatisfied with the new sound; Stewart thought that it was not R&B, while bassist Donald "Duck" Dunn feared it would damage Stax's reputation. However, Redding wanted to expand his musical style and thought it was his best song, correctly believing it would top the charts. He whistled at the end, either forgetting Cropper's "fadeout rap" or paraphrasing it intentionally.
Awards and Honor
In 1966 Otis Redding received NAACP Lifetime Membership Award. In the same year, he was voted favorite for Home of the Blues Award, London. He was awarded the title of International Male Vocalist of the Year in 1966. He received his first Grammy in 1969 for R&B Vocal Performance for '(Sittin' On) The Dock of The Bay'.
Redding was also awarded Grammy for Best Rhythm & Blues Song for '(Sittin' On) The Dock of The Bay'. In 1986, he received Black Gold Legend Award. A couple of years later, he was inducted into the Georgia Music Hall of Fame.
In 1989, Otis Redding was inducted into the Rock & Roll Hall of Fame, he was granted membership into the BMI Songwriters Hall of Fame in 1994, and he received the Grammy Lifetime Achievement Award in 1999.
Death and Legacy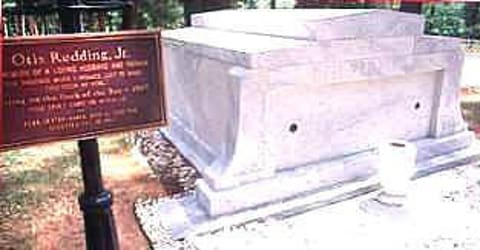 On December 10, 1967, Otis Redding and his band boarded his Beechcraft H18 airplane en route to Madison, Wisconsin for another club date; the plane struggled in bad weather and crashed into Lake Monona in Wisconsin's Dane County. The crash claimed the lives of Redding and everyone else on board, except for Ben Cauley of the Bar-Kays. Redding was only 26 when he died.
The other victims of the crash were four members of the Bar-Kays guitarist Jimmy King, tenor saxophonist Phalon Jones, organist Ronnie Caldwell, and drummer Carl Cunningham; their valet, Matthew Kelly; and the pilot, Richard Fraser. Redding's body was recovered the next day when the lake was searched. The family postponed the funeral from December 15 to December 18 so that more could attend. The service took place at the City Auditorium in Macon. More than 4,500 people came to the funeral, overflowing the 3,000-seat hall. Redding was entombed at his ranch in Round Oak, about 20 miles (32 km) north of Macon.
Otis Redding died just three days after re-recording "The Dock of the Bay". He was survived by Zelma and three children, Otis III, Dexter, and Karla. Otis, Dexter, and cousin Mark Lockett later founded the Redding, a band managed by Zelma. She also maintained or worked at the janitorial service Maids Over Macon, several nightclubs, and booking agencies. On November 8, 1997, a memorial plaque was placed on the lakeside deck of the Madison convention center, Monona Terrace.
Otis Redding was considered to be one of the most iconic singers of the 1960s. He enjoyed massive success and garnered a large number of fans due to his soulful singing. Most of his songs were huge hits and topped the charts. But the album that broke all the records came only after his death. His single '(Sittin' On) The Dock of the Bay' which released in January 1968 went on to reach the number one spot on the Billboard Hot 100. It was also the first posthumous number one single in U.S. chart history. The album 'The Dock of the Bay' sold approximately four million copies; it was also the first posthumous album which reached the top spot on the UK Albums Chart.
Ironically, the across-the-board success Redding had sought was realized only after his death. His most-haunting composition, co-written with Cropper, shot to the top of the charts and became his only number one hit: "(Sittin' on) The Dock of the Bay" (1968), a bittersweet lament of indolence and love. The public mourned his passing by playing his records. During 1968 three other Redding songs "The Happy Song (Dum Dum)," "Amen," and "Papa's Got a Brand New Bag" hit the charts. He remains a giant of the genre, a much-revered master of straight-ahead soul singing. Redding was inducted into the Rock and Roll Hall of Fame in 1989 and into the Songwriters Hall of Fame in 1994. He also was a recipient of a Grammy Award for lifetime achievement (1999).
Information Source: