Prince
(American Singer-Songwriter, Multi-Instrumentalist, and Record Producer)
Full name: Prince Rogers Nelson
Date of birth: June 7, 1958
Place of birth: Minneapolis, Minnesota, U.S.
Date of death: April 21, 2016 (aged 57)
Place of death: Chanhassen, Minnesota, U.S.
Cause of death: Accidental fentanyl opioid overdose
Occupation: Singer-songwriter multi-instrumentalist record producer
Years active: 1976–2016
Father: John L. Nelson
Mother: Mattie Shaw
Siblings: Sharon L. Nelson, Lorna L. Nelson, Norrine Nelson, John R. Nelson, Duane Nelson, Tyka Nelson
Spouse: Manuela Testolini (m. 2001–2006), Mayte Garcia (m. 1996–2000)
Children: Ahmir Gregory Nelson
Early Life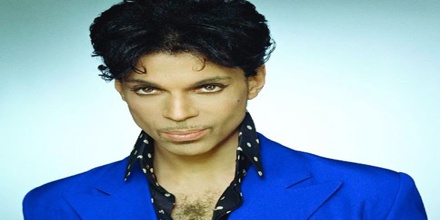 Prince Rogers Nelson was born on June 7, 1958, in Minneapolis, Minnesota, U.S. He was an American singer, songwriter, and multi-instrumentalist widely regarded as the pioneer of Minneapolis sound. Famous for his flamboyance, powerful voice, and eclectic behavior, he boasted of a career that spanned four long decades, a rarity in the music world where success is fickle. With worldwide sales of 100 million records, he is counted amongst the best-selling artists of all time. The son of a pianist and a jazz singer, Prince inherited his musical talents from his parents who encouraged him from a young age to pursue music as a career. Under his parents' guidance he developed a deep love for music and began creating tunes when he was just seven. He also taught himself how to play the piano, guitar and drums. He became a professional singer and performer as a young man and earned much popularity with his eponymous album 'Prince.' His highly sexualized lyrics, creative compositions, and incorporation of elements of funk, dance, and rock music made him stand out from others of his generation. He enjoyed a very successful career that was cut short by his untimely death at the age of 57. 'Rolling Stone' ranked Prince at number 27 on its list of the 100 Greatest Artists of All Time.
Childhood and Educational Life
Famed singer, songwriter and musical innovator Prince was born Prince Rogers Nelson on June 7, 1958, in Minneapolis, Minnesota. His parents were John Nelson, a musician whose stage name was Prince Rogers, and Mattie Shaw, a jazz singer who performed with the Prince Rogers Band. He became interested in music at a young age and taught himself how to play the piano, guitar and drums. His parents broke up when he was about 10, and he and his sister split their time between their parents' homes. He eventually ran away and moved in with neighbors, the Anderson family.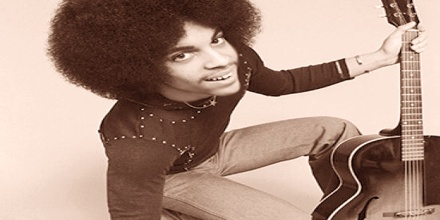 Prince attended Minneapolis' Bryant Junior High and then Central High School, where he played football, basketball, and baseball. He played on Central's junior varsity basketball team, and continued to play basketball recreationally as an adult. Prince met Jimmy Jam in 1973 in junior high, and impressed him during music class with his musical talent, his early mastery of a wide range of instruments, and his work ethic.
He formed his first band, Grand Central (later known as Champagne), when he was 14.
Personal Life
In the 1980s, Prince had a long on-and-off relationship with singer-songwriter Susannah Melvoin, the twin sister of Wendy Melvoin who was a guitarist in Prince's band the Revolution. He was also romantically involved with drummer extraordinaire Sheila E. The two worked together on her albums The Glamorous Life, featuring the top 10 pop/r&b title track, and Romance 1600, showcasing the single "A Love Bizarre."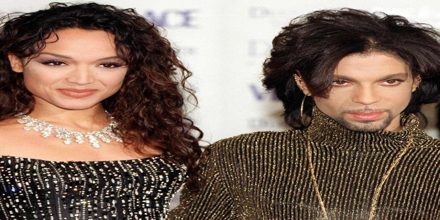 On Valentine's Day 1996, Prince married backup singer and dancer Mayte Garcia. The couple had a son, who was born on October 16, 1996 and died a week later from Pfeiffer Syndrome, a rare genetic disorder. Prince and Garcia's marriage was annulled in 1999 and they were divorced in 2000.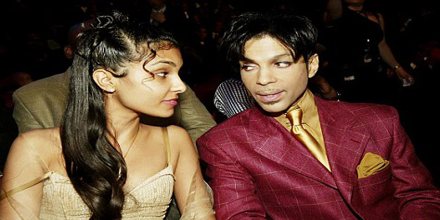 In 2001, Prince married Manuela Testolini in a private ceremony; she filed for divorce in May 2006.
Prince was an animal rights activist who followed a vegan diet for part of his life, but later described himself as vegetarian. The liner notes for his album Rave Un2 the Joy Fantastic (1999) featured a message about the cruelty involved in wool production.
Professional Career
In 1978, Prince dropped his debut album, For You, which was followed by Prince (1979). He played practically all of the instruments on the albums, and the sophomore release contained his first top 20 pop hit, the easygoing "I Wanna Be Your Lover." The critically acclaimed Dirty Mind dropped in 1980, consisting of material that was graphic in its exploration of sexuality and fantasy.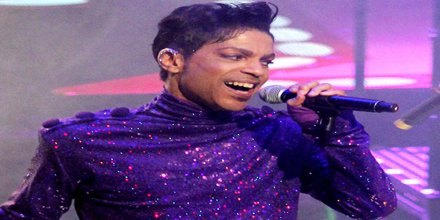 The singer found international success with the release of his 1982 album, 1999, which included the top 20 title track, an exquisite synth-funk ode about nuclear doomsday, as well as the top 10 hits "Little Red Corvette" and "Delirious."
In 1984, he released the album 'Purple Rain' which sold more than 13 million copies in the US and spent 24 consecutive weeks at No. 1 on the Billboard 200 chart. The same year he appeared in a rock musical drama film of the same name, making his film debut. The film became a cult classic.
Over the next few years, he toured extensively and also recorded albums such as 'Parade' (1986), 'Sign o' the Times' (1987), 'Lovesexy' (1988), and 'Batman' (1989). All of these albums were international commercial hits.
"Darling Nikki" was another tune from Purple Rain that incited controversy due to its explicit visuals. After senator Al Gore's wife Tipper Gore bought the album for their daughter and listened to the track, she eventually pushed for albums to sport labels specifically geared toward parents warning of graphic lyrics.
1985 saw the release of Around the World in a Day, which had the top 10 tracks "Raspberry Beret," a whimsical mid-tempo ditty, and "Pop Life." The record continued to feature Prince's penchant for playing a range of instruments and desire to impart messages of self-love as seen with "Paisley Park," a track inspired by the name of his Minneapolis studios. In 1986 Prince released his eighth studio album Parade, which included his pulsating no. 1 pop/r&b single "Kiss." Parade served as the soundtrack for the artist's second film Under the Cherry Moon, which he directed and starred in.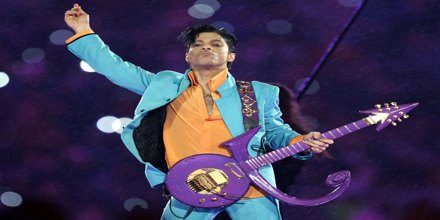 In 1985, Prince announced that he would discontinue live performances and music videos after the release of his next album. His subsequent recording, Around the World in a Day (1985), held the No. 1 spot on the Billboard 200 for three weeks. From that album, the single "Raspberry Beret" reached No. 2 on the Billboard Hot 100, and "Pop Life" reached No. 7.
In 1986, his album Parade reached No. 3 on the Billboard 200 and No. 2 on the R&B charts. The first single, "Kiss", with the video choreographed by Louis Falco, reached No. 1 on the Billboard Hot 100. (The song was originally written for a side project called Mazarati.) In the same year, the song "Manic Monday", written by Prince and recorded by The Bangles, reached No. 2 on the Hot 100 chart. The album Parade served as the soundtrack for Prince's second film, Under the Cherry Moon (1986).
In 1986, Prince began a series of live performances called the Hit n Run – Parade Tour. After the tour Prince disbanded The Revolution and fired Wendy & Lisa. Brown Mark quit the band; keyboardist Doctor Fink remained. Prince recruited new band members Miko Weaver on guitar, Atlanta Bliss on trumpet, and Eric Leeds on saxophone.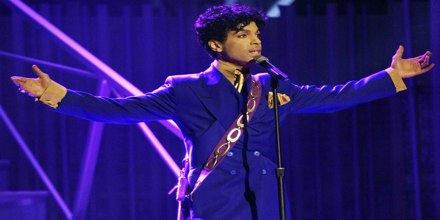 After the disbanding of the Revolution, Prince was able to consolidate various shelved projects into what ultimately became the double album Sign 'O' the Times (1987), with the title track reaching no. 3 on the pop charts and no. 1 in r&b. The album was known for its stark commentary on social issues yet also contained fun jams like "U Got the Look," a raucous duet with Scottish singer Sheena Easton that reached no. 2 pop. (He had previously penned the lasciviously charged pop/r&b hit "Sugar Walls" from her 1984 album A Private Heaven.) Sign was easily among Prince's most critically acclaimed albums, yet its sales lagged in the U.S., finding more of an audience in Europe, where the artist launched a successful tour.
Maintaining a prodigious output, Prince released Lovesexy in 1988, known for its album cover featuring a photo of the artist in the nude as well as the top 5 uptempo r&b hit "Alphabet St." By the time he released his 11th studio album, the soundtrack to Batman, in 1989, Prince had become one of America's most commercially successful pop artists, continually making waves on the charts. Batman offered up the no. 1 romp "Batdance" as well as the top 5 r&b hit "Partyman." The video for "Batdance" famously featured Prince in split-effect makeup and costuming meant to symbolize both the film's shadowy hero and his crazed nemesis, the Joker.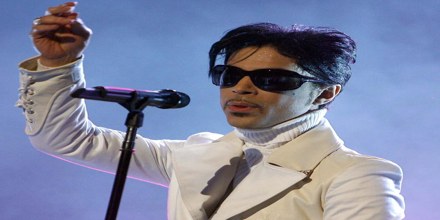 In the 1990s he started performing with a new backing band, the New Power Generation. In 1993 he changed his stage name to , an unpronounceable symbol which was a combination of the symbols for male (♂) and female (♀). The symbol was soon dubbed "The Love Symbol."
In the fall of 1992 Prince had signed a record $100 million dollar deal with Warner Bros., which was considered "the largest recording and music publishing contract in history" at the time and allowed him the freedom to pursue television, film, book and merchandising deals separately. As a comparison, fellow music giants, Michael Jackson and Madonna, had $60 million-plus contracts that were all inclusive.
The prolific artist continued to bring out hit albums throughout the late 1990s with 'The Gold Experience' in 1995, 'Chaos and Disorder' and 'Emancipation' in 1996, 'Crystal Ball / The Truth' in 1998, and 'Rave Un2 the Joy Fantastic' in 1999.
Provocative performances aside, Prince had well established himself as an in-demand collaborator and behind-the-scenes player whose songs were remade by other artists. In the mid-'80s, Chaka Khan released an ebullient, highly successful cover of his 1979 tune "I Feel For You," while Sinead O'Connor's biggest hit was Prince's "Nothing Compares 2 U." The Art of Noise and Tom Jones reached the U.K. top 5 in 1988 with a remake of "Kiss," and Alicia Keys covered "How Come U Don't Call Me Anymore" on her own 2001 debut.
After several years of relative obscurity, Prince returned to the limelight in 2004 to perform at the Grammy Awards with Beyoncé Knowles, the same year he was inducted into the Rock and Roll Hall of Fame. That spring, he released Musicology with a tour that became the top concert draw in the United States. The album won two Grammys and added another dreamy ballad, "Call My Name," to the Prince canon. His next album, 3121, was released in 2006. That year, he wrote and performed "Song of the Heart" for the animated film Happy Feet, and won a Golden Globe (Best Original Song) for the composition. In 2007 he performed for the Super Bowl XLI halftime show on a massive stage shaped as his famous symbol amid pouring rain. The event was watched by 140 million fans.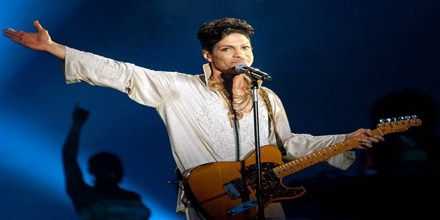 2010 was the year of accolades for Prince. He not only was lauded by Billboard.com as the greatest Super Bowl performer ever, but was also featured in TIME magazine's "100 Most Influential People in the World" and earned a Lifetime Achievement Award from the BET Awards. He ended the year with an induction into the Grammy Hall of Fame. Prince also continued to release albums as seen with Planet Earth (2007), LotusFlow3r (2009) and, in a joint deal with the Daily Mirror, 20Ten (2010).
Prince continued to take political stands with his performances as well. On May 2, 2015, Prince staged a Dance Rally 4 Peace at Paisley Park to pay tribute to Freddie Gray, a 25-year-old African-American who died in police custody after his arrest in Baltimore, and to show support for the activists protesting his death. With his backup band 3RDEYEGIRL, Prince performed a 41-minute concert including his protest song "Baltimore," which was inspired by Gray's death.
Death and Legacy
On April 21, 2016, Prince was found dead at his Paisley Park compound in Minnesota. The week prior, his plane made an emergency landing and the singer was hospitalized for what was purportedly a severe case of the flu. Early reports by TMZ, though, state that the musician was actually given a life-saving "safe shot" for a Percocet overdose. The Carver County sheriff's department and Midwest Medical Examiner's office launched an investigation into the cause of death. After the autopsy was performed, his remains were cremated and his close family and friends gathered for a small, private funeral on April 23.
On June 2, 2016, the Midwest Medical Examiner's office released results of its investigation, which determined that Prince died from an accidental overdose of "self-administered" fentanyl, a synthetic opiate.
Awards and Honours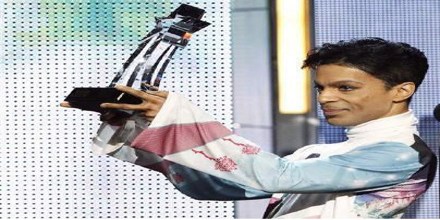 In 1985, he won the Academy Award for Best Original Song Score for 'Purple Rain.'
From 32 nominations, Prince won seven Grammys including Best Rock Performance by a Duo or Group with Vocal for 'Purple Rain' in 1985 and Best Traditional R&B Performance for 'Musicology' in 2005.
Two of his albums – '1999' and 'Purple Rain' – were awarded the Grammy Hall of Fame Award.