Biography of Pyotr Ilyich Tchaikovsky
Pyotr Ilyich Tchaikovsky – Russian composer.
Name: Pyotr Ilyich Tchaikovsky
Date of Birth: May 7, 1840
Place of Birth: Votkinsk, Russia
Date of Death: November 6, 1893
Place of Death: Saint Petersburg, Russia
Occupation: Composer
Father: Ilya Petrovich Tchaikovsky
Mother: Alexandra Andreyevna (née d'Assier)
Spouse/Ex: Antonina Miliukova (m. 1877–1893)
Early Life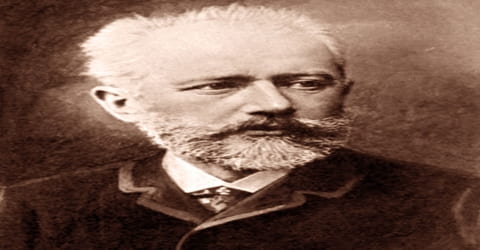 One of the most loved of Russian composers, Pyotr Ilyich Tchaikovsky was born on April 25 (May 7, New Style), 1840, in Votkinsk, a small town in Vyatka Governorate (present-day Udmurtia) in the Russian Empire, into a family with a long line of military service. His music has always had great appeal for the general public in virtue of its tuneful, open-hearted melodies, impressive harmonies, and colorful, picturesque orchestration, all of which evoke a profound emotional response. He was a Russian composer of the romantic period, whose works are among the most popular music in the classical repertoire. He was the first Russian composer whose music made a lasting impression internationally, bolstered by his appearances as a guest conductor in Europe and the United States. He was honored in 1884 by Emperor Alexander III and awarded a lifetime pension.
At the educational front, Tchaikovsky was educated for a career as a civil servant due to uncertainly in the field of music in those Russian days. However, when opportunity knocked, he didn't take time to enter the blossoming Saint Petersburg Conservatory, from where he graduated in 1865. Though audiences welcomed his music wholeheartedly, his critics declined it stating that his music was not in accordance with the existing western style.
His oeuvre includes 7 symphonies, 11 operas, 3 ballets, 5 suites, 3 piano concertos, a violin concerto, 11 overtures (strictly speaking, 3 overtures and 8 single movement programmatic orchestral works), 4 cantatas, 20 choral works, 3 string quartets, a string sextet, and more than 100 songs and piano pieces.
Tchaikovsky went through severe personal catastrophes such as the untimely death of his mother and the crumpling of his marriage within two and a half months and his 13-year link up with a wealthy widow. And not to conceal, his same-sex orientation, which was traditionally considered as a disgrace, influenced him to craft intense and deep emotional music. His homosexuality, which he kept private, has traditionally also been considered a major factor, though some musicologists now downplay its importance. Tchaikovsky's sudden death at the age of 53 is generally ascribed to cholera; there is an ongoing debate as to whether cholera was indeed the cause of death, and whether his death was accidental or self-inflicted.
While Tchaikovsky's music has remained popular among audiences, critical opinions were initially mixed. Some Russians did not feel it was sufficiently representative of native musical values and expressed suspicion that Europeans accepted the music for its Western elements. In an apparent reinforcement of the latter claim, some Europeans lauded Tchaikovsky for offering music more substantive than base exoticism and said he transcended stereotypes of Russian classical music. Others dismissed Tchaikovsky's music as "lacking in elevated thought," according to longtime New York Times music critic Harold C. Schonberg, and derided its formal workings as deficient because they did not stringently follow Western principles.
Childhood, Family and Educational Life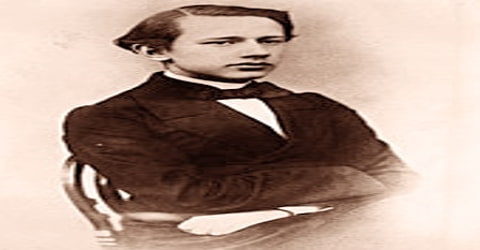 Pyotr Ilyich Tchaikovsky, Tchaikovsky also spelled Chaikovsky, Chaikovskii, or Tschaikowsky, name in full Anglicized as Peter Ilich Tchaikovsky, was born on May 7, 1840, in Votkinsk, a little town in a former province of Vyatka in the Russian Empire. His father, Ilya Petrovich Tchaikovsky, had served as a lieutenant colonel and engineer in the Department of Mines and would manage the Kamsko-Votkinsk Ironworks. His grandfather, Pyotr Fedorovich Tchaikovsky (né Petro Fedorovych Chaika), served first as a physician's assistant in the army and later as city governor of Glazov in Vyatka. His mother, Alexandra Andreyevna (née d'Assier), was the second of Ilya's three wives, 18 years her husband's junior and French on her father's side. Both Ilya and Alexandra were trained in the arts, including music a necessity as a posting to a remote area of Russia also meant a need for entertainment, whether in private or at social gatherings.
Tchaikovsky was the second of six surviving children of Ilya Tchaikovsky, a manager of the Kamsko-Votkinsk metal works, and Alexandra Assier, a descendant of French émigrés. He manifested a clear interest in music from childhood, and his earliest musical impressions came from an orchestrina in the family home. At age four he made his first recorded attempt at composition, a song written with his younger sister Alexandra.
Tchaikovsky started taking piano lessons from the gentle age of five. He attended law school in St. Petersburg, Russia, and, while studying law and government, he took music lessons, including some composing, from Gabriel Lomakin. Tchaikovsky graduated at the age of nineteen and took a job as a bureau clerk. He worked hard, but he hated the job; by this time he was totally absorbed by the music. He soon met the Rubinstein brothers, Anton (1829–1894) and Nikolai (1835–1881), both of whom were composers. Anton was a pianist second only to Franz Liszt (1811–1886) in technical brilliance and fame.
In 1862 Anton opened Russia's first conservatory (a school that focuses on teaching fine arts), under the sponsorship of the Imperial Russian Music Society (IRMS), in St. Petersburg. Tchaikovsky was its first composition student.
Personal Life
Pyotr Ilyich Tchaikovsky's personal life and especially his sexuality are one of the most debating topics for any Russian composer! Tchaikovsky had apparent same-sex inclinations as some of the composer's closest relationships were with men. Factors like his family reputation, natural coyness or social stigma in those days, refrained him from having an open relationship with a male lover.
Tchaikovsky's first love was reportedly Sergey Kireyev, a younger fellow student at the Imperial School of Jurisprudence. According to Modest Tchaikovsky, this was Pyotr Ilyich's "strongest, longest and purest love". He lived as a bachelor for most of his life. In 1868 Tchaikovsky met Belgian soprano Désirée Artôt. They became infatuated with each other and were engaged to be married but due to Artôt's refusal to give up the stage or settle in Russia, the relationship ended. Tchaikovsky later claimed she was the only woman he ever loved.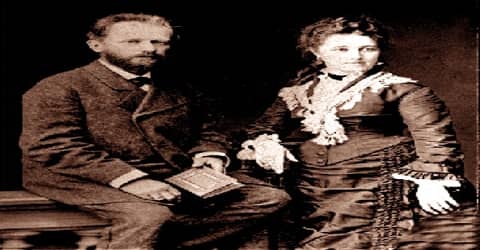 (Pyotr Ilyich Tchaikovsky and his wife Antonina Miliukova)
In 1877 Tchaikovsky married the twenty-eight-year-old Antonina Miliukova, his student at the conservatory. It has been suggested that she reminded him of Tatiana, a character in his opera Eugene Onegin. His unfortunate wife, who became mentally ill and died in 1917, not only suffered rejection by her husband but also the vicious criticism of his brother Modeste Tchaikovsky. Modeste, like Peter, was a misogynist (one who hates women). Tchaikovsky never stuck around to find out what she was like. Within a few weeks, he had fled Moscow alone for an extended stay abroad. He made arrangements through his relatives to never see his wife again.
Tchaikovsky's family remained supportive of him during this crisis and throughout his life. He was also aided by Nadezhda von Meck, the widow of a railway magnate, who had begun contact with him not long before the marriage. As well as an important friend and emotional support, she became his patroness for the next 13 years, which allowed him to focus exclusively on composition. But she suddenly ended the relationship in 1890 leaving Tchaikovsky emotionally devastated! Tchaikovsky's marital debacle may have forced him to face the full truth about his sexuality; he never blamed Antonina for the failure of their marriage.
Career and Works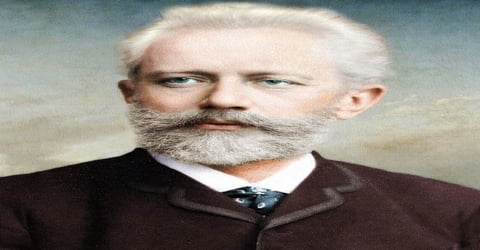 On 10 June 1859, the 19-year-old Tchaikovsky graduated as a titular counselor, a low rung on the civil service ladder. Appointed to the Ministry of Justice, he became a junior assistant within six months and a senior assistant two months after that. He remained a senior assistant for the rest of his three-year civil service career. He joined the budding Saint Petersburg Conservatory, which opened in 1862. The director and founder of the Conservatory, Rubinstein taught instrumentation and composition at the Conservatory. It was at the Saint Petersburg Conservatory, Tchaikovsky learned how to compose music like those of Wolfgang Amadeus Mozart, Joseph Haydn, and Ludwig van Beethoven from Anton Rubinstein and Nikolai Zaremba.
In the summer of 1861 Tchaikovsky traveled outside Russia for the first time, visiting Germany, France, and England, and in October of that year, he began attending music classes offered by the recently founded Russian Musical Society. When St. Petersburg Conservatory opened the following fall, Tchaikovsky was among its first students. After making the decision to dedicate his life to music, he resigned from the Ministry of Justice, where he had been employed as a clerk.
'The Five', also known as 'The Mighty Handful' was a group of composers who met in Saint Petersburg between the years 1856–1870. The five (Mily Balakirev, Alexander Borodin, César Cui, Modest Mussorgsky, and Nikolai Rimsky-Korsakov) were inclined towards creating Russian kind of art music, instead of the older European music.
Once Tchaikovsky graduated in 1865, Rubinstein's brother Nikolai offered him the post of Professor of Music Theory at the soon-to-open Moscow Conservatory. While the salary for his professorship was only 50 rubles a month, the offer itself boosted Tchaikovsky's morale and he accepted the post eagerly. He was further heartened by news of the first public performance of one of his works, his Characteristic Dances, conducted by Johann Strauss II at a concert in Pavlovsk Park on 11 September 1865 (Tchaikovsky later included this work, re-titled, Dances of the Hay Maidens, in his opera The Voyevoda).
In 1869, Tchaikovsky entered into a working relationship with Balakirev; that provided an avenue for Tchaikovsky's first recognized work of genius, the fantasy-overture 'Romeo and Juliet'. The finale of his Second Symphony, also called 'The Little Russian', was also received sincerely by the group on its first performance in 1872. Though Tchaikovsky had amicable relations with the Five, he made sure his musical independence and exclusivity from the rest of the group.
During the 1870s and later, there was considerable communication between Tchaikovsky and the Rubinsteins on the one hand and the members of the "Mighty Five" Russian composers Balakirev, Aleksandr Borodin (1834–1887), Modest Mussorgsky (1839–1881), Nicolai Rimsky-Korsakov (1844–1908), and César Cui on the other. It was widely reported that the two groups did not get along, but this was not true. Tchaikovsky worked as an all-around musician in the early 1870s, and, as was expected of a representative of the IRMS, he taught, composed, wrote critical essays, and conducted (although he was not a great conductor). In 1875 he composed what is perhaps his most universally known and loved work, the Piano Concerto No. 1. Anton Rubinstein mocked the piece, although he himself often performed it years later as a concert pianist. Also popular was Tchaikovsky's ballet Swan Lake (1876). It is the most successful ballet ever written if measured in terms of broad audience appeal.
From 1867 to 1878, Tchaikovsky combined his professorial duties with music criticism while continuing to compose. This activity exposed him to a range of contemporary music and afforded him the opportunity to travel abroad. In his reviews, he praised Beethoven, considered Brahms overrated and, despite his admiration, took Schumann to task for poor orchestration. He appreciated the staging of Wagner's Der Ring des Nibelungen at its inaugural performance in Bayreuth, Germany, but not the music, calling Das Rheingold "unlikely nonsense, through which, from time to time, sparkle unusually beautiful and astonishing details." A recurring theme he addressed was the poor state of Russian opera.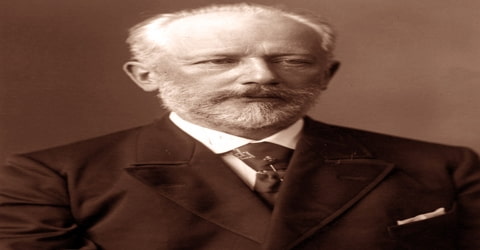 Favorably for Tchaikovsky, many reputed artists were willing to perform on the music composed by him, including Sergei Taneyev, Max Erdmannsdörfer, Adele Aus der Ohe, Eduard Nápravník, etc. Tchaikovsky began to compose operas. His first opera, 'The Voyevoda', based on a play by Alexander Ostrovsky, was premiered in 1869 and Undina in 1870. Between these projects, he started to compile an opera called 'Mandragora', to a libretto by Sergei Rachinskii. The first Tchaikovsky opera to survive in one piece, 'The Oprichnik', was premiered in 1874. In the second half of 1874, 'Vakula the Smith' (Opus 14) was also composed.
However, Tchaikovsky's instrumental works began to earn him his reputation, and, at the end of 1874, Tchaikovsky wrote his Piano Concerto No. 1 in B-flat Minor, a work destined for fame despite its initial rejection by Rubinstein. The concerto premiered successfully in Boston in October 1875, with Hans von Bülow as the soloist. During the summer of 1875, Tchaikovsky composed Symphony No. 3 in D Major, which gained almost immediate acclaim in Russia.
Tchaikovsky became involved in another important relationship at about the same time as his marriage. Wealthy Nadezhda von Meck was attracted by his music and the possibility of supporting Tchaikovsky's creative work, and he was interested in her money and what it could provide him. For thirteen years she supported him at a base rate of six thousand rubles a year, plus whatever "bonuses" he could manage to get out of her. He was free to quit the conservatory, and he began a series of travels and stays abroad.
At the very end of 1875, Tchaikovsky left Russia to travel in Europe. He was powerfully impressed by a performance of Georges Bizet's Carmen at the Opéra-Comique in Paris; in contrast, the production of Richard Wagner's Ring cycle, which he attended in Bayreuth, Germany, during the summer of 1876, left him cold. In November 1876 he put the final touches on his symphonic fantasia Francesca da Rimini, a work with which he felt particularly pleased. Earlier that year, Tchaikovsky had completed the composition of Swan Lake, which was the first in his famed trilogy of ballets. The ballet's premiere took place on February 20, 1877, but it was not a success owing to poor staging and choreography, and it was soon dropped from the repertoire.
Von Meck and Tchaikovsky purposely never met, except for one or two accidental encounters. In their correspondence Tchaikovsky discusses his music thoughtfully; in letters to his family, he complains about her cheapness. He dedicated his Fourth Symphony (1877) to her. Tchaikovsky finished Eugene Onegin in 1879. It is his only opera generally performed outside the Soviet Union. Other works of this period are the Violin Concerto (1881), the Fifth Symphony (1888), and the ballet Sleeping Beauty (1889).
From December 1878 to August 1879 Tchaikovsky worked on the opera The Maid of Orleans, which was not particularly well received. Over the next 10 years, Tchaikovsky produced his operas Mazepa (1883; based on Aleksandr Pushkin's Poltava) and The Enchantress (1887), as well as the masterly symphonies Manfred (1885) and Symphony No. 5 in E Minor (1888). His other major achievements of this period include Serenade for Strings in C Major, Opus 48 (1880), Capriccio Italien (1880), and the 1812 Overture (1880).
With the Cathedral of Christ the Saviour nearing completion in Moscow in 1880, the 25th anniversary of the coronation of Alexander II in 1881, and the 1882 Moscow Arts and Industry Exhibition in the planning stage, Nikolai Rubinstein suggested that Tchaikovsky compose a grand commemorative piece. Tchaikovsky agreed and finished it within six weeks. He wrote to Nadezhda von Meck that this piece, the 1812 Overture, would be "very loud and noisy, but I wrote it with no warm feeling of love, and therefore there will probably be no artistic merits in it." He also warned conductor Eduard Nápravník that "I shan't be at all surprised and offended if you find that it is in a style unsuitable for symphony concerts." Nevertheless, the overture became, for many, "the piece by Tchaikovsky they know best.", particularly well-known for the use of cannon in the scores.
At the beginning of 1885, tired of his peregrinations, Tchaikovsky settled down in a rented country house near Klin, outside of Moscow. There he adopted a regular daily routine that included reading, walking in the forest, composing in the mornings and the afternoons, and playing piano duets with friends in the evenings. At the January 1887 premiere of his opera Cherevichki, he finally overcame his longstanding fear of conducting. Moreover, at the end of December, he embarked upon his first European concert tour as a conductor, which included Leipzig, Berlin, Prague, Hamburg, Paris, and London.
In 1888, Tchaikovsky led the premiere of his Fifth Symphony in Saint Petersburg, repeating the work a week later with the first performance of his tone poem Hamlet. Although critics proved hostile, with César Cui calling the symphony "routine" and "meretricious", both works were received with extreme enthusiasm by audiences and Tchaikovsky, undeterred, continued to conduct the symphony in Russia and Europe. Conducting brought him to the United States in 1891, where he led the New York Music Society's orchestra in his Festival Coronation March at the inaugural concert of Carnegie Hall.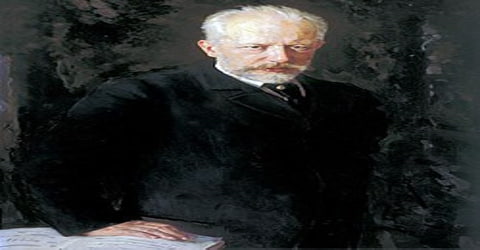 He met with great success and made a second tour in 1889. Between October 1888 and August 1889 he composed his second ballet, The Sleeping Beauty. During the winter of 1890, while staying in Florence, he concentrated on his third Pushkin opera, The Queen of Spades, which was written in just 44 days and is considered one of his finest. Later that year Tchaikovsky was informed by Nadezhda von Meck that she was close to ruin and could not continue his allowance. This was followed by the cessation of their correspondence, a circumstance that caused Tchaikovsky considerable anguish.
Tchaikovsky's fame and his activity now extended to all of Europe and America. To rest from his public appearances he chose a country retreat in Klin near Moscow. From this, he became known as the "Hermit of Klin," although he was never a hermit. He was happy when, despite the criticism of "experts," the opera ("The Queen of Spades") was well received. In late 1890 Von Meck cut him off. He had reached the point where he no longer depended on her money, but he was still upset by her rejection. Even his brother Modeste expressed surprise at his anger. Tchaikovsky had an immensely successful tour in the United States in 1891.
Upon his return to Russia, he completed his last two compositions for the stage the one-act opera Iolanta (1891) and a two-act ballet Nutcracker (1892). In February 1893 he began working on his Symphony No. 6 in B Minor (Pathétique), which was destined to become his most celebrated masterpiece.
Awards and Honor
In 1892, Pyotr Ilyich Tchaikovsky was voted a member of the Académie des Beaux-Arts in France, only the second Russian subject to be so honored (the first was sculptor Mark Antokolski).
In June 1893, the University of Cambridge in England awarded Tchaikovsky an honorary Doctor of Music degree.
Death and Legacy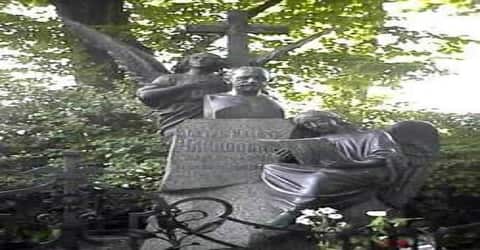 On October 21, 1893, Pyotr Ilyich Tchaikovsky suddenly became ill and was diagnosed with cholera, an epidemic that was sweeping through St. Petersburg. He has conducted the premiere of his Sixth Symphony, the Pathétique in Saint Petersburg. Nine days later, Tchaikovsky died there, aged 53. He was interred in Tikhvin Cemetery at the Alexander Nevsky Monastery, near the graves of fellow-composers Alexander Borodin, Mikhail Glinka, and Modest Mussorgsky; later, Rimsky-Korsakov and Balakirev were also buried nearby.
This work, named at Modeste's suggestion Pathétique, was poorly received very likely because of Tchaikovsky's conducting. Tchaikovsky never knew of its eventual astonishing success, for he contracted cholera (a disease of the small intestine) and died, still complaining about Von Meck, on November 6, 1893.
Tchaikovsky made an impact not only on symphonies and operas but also in program music. He converted Liszt's and Berlioz's achievements into themes of Shakespearean elevation! His approach to Western harmonies helped in spreading the music not only in Russia but also to the world at large. As a Russian composer, he pioneered in familiarizing foreign audiences with his own works, as well as those of other Russian composers!
For most of the 20th century, critics were profoundly unjust in their severe pronouncements regarding Tchaikovsky's life and music. During his lifetime, Russian musicians attacked his style as insufficiently nationalistic. In the Soviet Union, however, he became an official icon, of whom no adverse criticism was tolerated; by the same token, no in-depth studies were made of his personality. But in Europe and North America, Tchaikovsky often was judged on the basis of his sexuality, and his music was interpreted as the manifestation of his deviance.
He wrote many works that are popular with the classical music public, including his Romeo and Juliet, the 1812 Overture, his three ballets (The Nutcracker, Swan Lake, The Sleeping Beauty) and Marche Slave. These, along with his First Piano Concerto and his Violin Concerto, the last three of his six numbered symphonies and his operas The Queen of Spades and Eugene Onegin, are among his most familiar works. Almost as popular are the Manfred Symphony, Francesca da Rimini, the Capriccio Italien and the Serenade for Strings.
At the turn of the 21st century, close scrutiny of Tchaikovsky's correspondence and diaries, which finally became available to scholars in their uncensored form, led to the realization that this traditional portrayal was fundamentally wrong. As the archival material makes clear, Tchaikovsky eventually succeeded in his adjustment to the social realities of his time, and there is no reason to believe that he was particularly neurotic or that his music possesses any coded messages, as some theorists have claimed.
Information Source: