Biography of Richard Pryor
Richard Pryor – An American stand-up comedian, actor, and social critic.
Name: Richard Franklin Lennox Thomas Pryor
Date of Birth: December 1, 1940
Place of Birth: Peoria, Illinois, U.S.
Date of Death: December 10, 2005 (aged 65)
Place of Death: Encino, Los Angeles, California, U.S.
Occupation: Actor, Social Critic
Father: LeRoy "Buck Carter" Pryor
Mother: Gertrude L. (née Thomas)
Spouse/Ex: Patricia Price (m. 1960; div. 1961), Shelley R. Bonus (m. 1967; div. 1969), Deborah McGuire (m. 1977; div. 1978), Jennifer Lee (m. 1981; div. 1982), Flynn Belaine (m. 1986; div. 1987), Flynn Belaine (r.m. 1990; div. 1991), Jennifer Lee (r.m. 2001-2005)
Children: Rain Pryor, Richard Pryor Jr., Kelsey Pryor, Elizabeth Pryor, Stephen Michael Pryor, Franklin Pryor, Renee Pryor
Early Life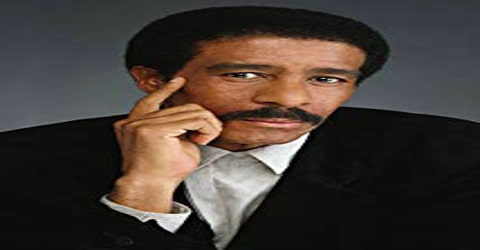 A groundbreaking African-American comedian and actor and one of the top entertainers of the 1970s and '80s, Richard Pryor was born on December 1, 1940, Peoria, Illinois, the U.S. His comedy routines drew on a variety of downtrodden urban characters, rendered with brutal emotional honesty. He was known for uncompromising examinations of racism and topical contemporary issues, which employed vulgarities and profanity, as well as racial epithets. He reached a broad audience with his trenchant observations and storytelling style and is widely regarded as one of the greatest and most influential stand-up comedians of all time.
Pryor's body of work includes the concert movies and recordings: Richard Pryor: Live & Smokin' (1971), That Nigger's Crazy (1974), …Is It Something I Said? (1975), Bicentennial Nigger (1976), Richard Pryor: Live in Concert (1979), Richard Pryor: Live on the Sunset Strip (1982), and Richard Pryor: Here and Now (1983). As an actor, he starred mainly in comedies such as Silver Streak (1976), but occasionally in dramas, such as Paul Schrader's Blue Collar (1978), or action films, such as Superman III (1983). He collaborated on many projects with actor Gene Wilder. Another frequent collaborator was actor/comedian/writer Paul Mooney.
Pryor was listed at number one on Comedy Central's list of all-time greatest stand-up comedians. In 2017, Rolling Stone ranked him first on its list of the 50 best stand-up comics of all time.
Childhood, Family and Educational Life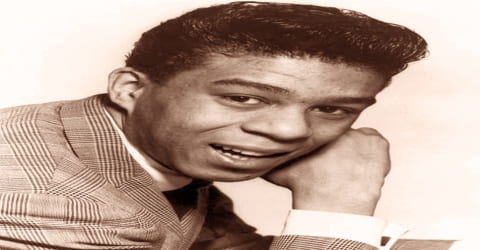 Richard Pryor, in full Richard Franklin Lennox Thomas Pryor III, was born on December 1, 1940, in Peoria, Illinois, and he grew up in the brothel run by his grandmother, Marie Carter, where his alcoholic mother, Gertrude L. (née Thomas), was a prostitute. His father, LeRoy "Buck Carter" Pryor (June 7, 1915 – September 27, 1968), was a former boxer and hustler.
For much of his youth, Pryor was left in his grandmother's care and lived in the brothel she ran. He also experienced sexual abuse as a child, according to his official website. To step away from the grim reality of his life, Pryor found solace in going to the movies. At school, Pryor played the part of the class clown. He went on to discover acting in his early teens. A natural performer, Pryor was cast in a production of Rumpelstiltskin by Juliette Whittaker, the director of a local community center. She believed in his talent and encouraged him throughout the years. Pryor expelled from school at the age of fourteen.
Pryor served in the U.S. Army from 1958 to 1960 but spent virtually the entire stint in an army prison. According to a 1999 profile about Pryor in The New Yorker, Pryor was incarcerated for an incident that occurred while he was stationed in West Germany. Angered that a white soldier was overly amused at the racially charged scenes of Douglas Sirk's film Imitation of Life, Pryor and several other black soldiers beat and stabbed him, although not fatally.
Personal Life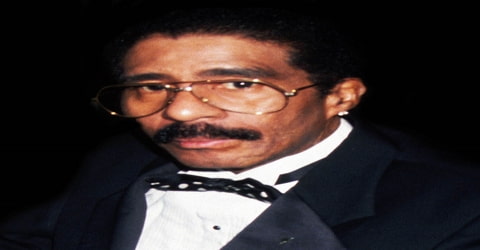 Richard Pryor was married seven times to five women:
Patricia Price, whom he married in 1960 and divorced the following year
Shelley Bonus, whom he married in 1967 and divorced in 1969
Deborah McGuire, whom he married on September 22, 1977; they divorced the following year.
Jennifer Lee, whom he married in August 1981. They divorced in October 1982, but remarried on June 29, 2001, and remained married until Pryor's death.
Flynn Belaine, whom he married in October 1986. They were divorced in July 1987 but remarried on April 1, 1990. They divorced again in July 1991.
Pryor had seven children with six different women.
Off-screen and off-stage, Pryor had a long history of substance abuse and stormy relationships. He got into legal trouble in the early 1970s for failing to file tax returns from 1967 to 1970.
Pryor also had relationships with actresses Pam Grier and Margot Kidder. In 2018, Quincy Jones and Jennifer Lee claimed that Pryor had had a sexual relationship with Marlon Brando and that Pryor was open about his bisexuality with his friends. Pryor's daughter Rain later disputed the claim. In his autobiography, Pryor admitted to having a two-week sexual relationship with a transvestite, which he called "two weeks of being gay".
Career and Works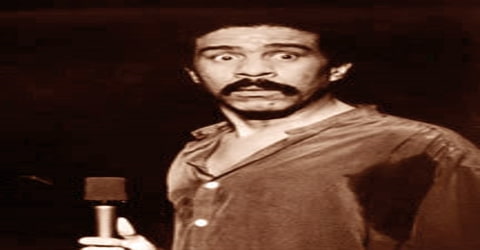 In 1963, Pryor moved to New York City. The following year, he made his television debut on the variety show On Broadway Tonight. Guest appearances followed on such programs as The Merv Griffin Show and The Ed Sullivan Show. At the time, his act was modeled after two African-American comedians he admired, Bill Cosby and Dick Gregory.
Inspired by Bill Cosby, Pryor began as a middlebrow comic, with material far less controversial than what was to come. Soon, he began appearing regularly on television variety shows, such as The Ed Sullivan Show, The Merv Griffin Show, and The Tonight Show Starring Johnny Carson. His popularity led to success as a comic in Las Vegas. The first five tracks on the 2005 compilation CD Evolution/Revolution: The Early Years (1966–1974), recorded in 1966 and 1967, capture Pryor in this period.
By the late 1960s, Pryor had landed a few small parts on the big screen, appearing in The Busy Body (1967) and Wild in the Streets (1968). He also released his first self-titled comedy album around this time.
In September 1967, Pryor had what he described in his autobiography Pryor Convictions (1995) as an "epiphany". He walked onto the stage at the Aladdin Hotel in Las Vegas (with Dean Martin in the audience), looked at the sold-out crowd, exclaimed over the microphone, "What the fuck am I doing here!?", and walked off the stage. Afterward, Pryor began working profanity into his act, including the word "nigger". His first comedy recording, the eponymous 1968 debut release on the Dove/Reprise label, captures this particular period, tracking the evolution of Pryor's routine. Around this time, his parents died his mother in 1967 and his father in 1968. In 1969, Pryor moved to Berkeley, California, where he immersed himself in the counterculture and rubbed elbows with the likes of Huey P. Newton and Ishmael Reed.
His success influenced many later comics. He appeared in motion pictures such as Lady Sings the Blues (1972) and Silver Streak (1976), becoming a major box-office attraction.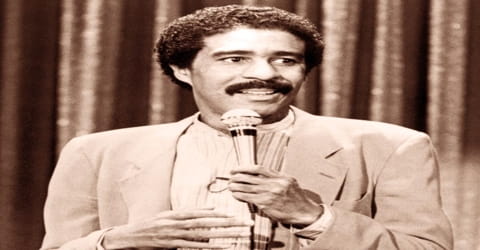 In 1973, Pryor netted his first Emmy Award nomination (outstanding writing achievement in comedy, variety) for his work on The Lily Tomlin Show. The following year, Pryor took home his first Emmy (best writing in a comedy, variety) for another collaboration with Lily Tomlin: the comedy special Lily (1973). Pryor also wrote for such shows as The Flip Wilson Show and Sanford and Son, which starred comedian Redd Foxx.
During this period, Pryor tried to break into mainstream television. He also appeared in several popular films, including Lady Sings the Blues (1972), The Mack (1973), Uptown Saturday Night (1974), Silver Streak (1976), Car Wash (1976), Bingo Long Traveling All-Stars & Motor Kings (1976), Which Way Is Up? (1977), Greased Lightning (1977), Blue Collar (1978), The Muppet Movie (1979). When his third, breakthrough album, That Nigger's Crazy (1974), was released, Laff, which claimed ownership of Pryor's recording rights, almost succeeded in getting an injunction to prevent the album from being sold. Negotiations led to Pryor's release from his Laff contract. In return for this concession, Laff was enabled to release previously unissued material, recorded between 1968 and 1973, at will. That Nigger's Crazy was a commercial and critical success; it was eventually certified gold by the RIAA and won the Grammy Award for Best Comedy Album at the 1975 Grammy Awards.
By the late 1970s, Pryor had a thriving career as a movie actor. He starred in the box office hit Silver Streak (1976), with Gene Wilder and Jill Clayburgh. Pryor went on to play the first African-American stock car racing champion in Greased Lightning (1977), with Beau Bridges and Pam Grier.
Pryor's release Bicentennial Nigger (1976) continued his streak of success. It became his third consecutive gold album, and he collected his third consecutive Grammy for Best Comedy Recording for the album in 1977. With every successful album Pryor recorded for Warner (or later, his concert films and his 1980 freebasing accident), Laff quickly published an album of older material to capitalize on Pryor's growing fame a practice they continued until 1983. The covers of Laff albums tied in thematically with Pryor movies, such as Are You Serious? for Silver Streak (1976), The Wizard of Comedy for his appearance in The Wiz (1978), and Insane for Stir Crazy (1980).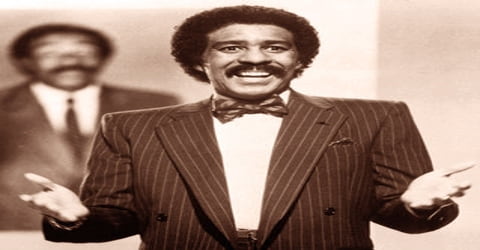 Pryor also had success with his own concert films, including Richard Pryor: Live on the Sunset Strip (1982). In 1986 he starred in the autobiographical Jo Jo Dancer, Your Life Is Calling. His stand-up performances also were documented in comedy albums, for which he won five Grammy Awards. As a comedy writer, Pryor received an Emmy for the Lily Tomlin television special Lily (1973) and a Writers Guild Award as co-writer of the screenplay for Blazing Saddles (1974).
In 1975, Pryor was a guest host on the first season of Saturday Night Live and the first black person to host the show. Pryor took longtime girlfriend, actress-talk show host Kathrine McKee (sister of Lonette McKee), with him to New York, and she made a brief guest appearance with Pryor on SNL. He participated in the "word association" skit with Chevy Chase. He would later do his own variety show, The Richard Pryor Show, which premiered on NBC in 1977. In 1979, at the height of his success, Pryor visited Africa. Upon returning to the United States, Pryor swore he would never use the word "nigger" in his stand-up comedy routine again.
The film Richard Pryor: Live in Concert (1979) garnered a lot of praise and sold out many urban movie theaters. Pryor traveled to Kenya that year, and afterward, he announced that he would no longer be using the n-word in his act. Pryor re-teamed with Gene Wilder for the popular crime comedy Stir Crazy (1980), which was directed by Sidney Poitier. The film was a huge hit at the box office, earning more than $100 million.
Pryor struggled with drug problems, and in 1980 he was seriously burned in what was reported as a cocaine-related incident. It was initially reported as an accident, but he later admitted in his autobiography that he had done it on purpose in a drug haze. He suffered third-degree burns on more than 50 percent of his body. Reflective of his comic style, Pryor found the humor in his own suffering. "You know something I noticed? When you run down the street on fire, people will move out of your way." After a lengthy recovery, Pryor returned to stand-up and acting. He also starred in several films, including Some Kind of Hero (1982) with Margo Kidder and The Toy (1982) with Jackie Gleason.
In 1983, Pryor signed a five-year contract with Columbia Pictures for $40 million and he started his own production company, Indigo Productions. Softer, more formulaic films followed, including Superman III (1983), which earned Pryor $4 million; Brewster's Millions (1985), Moving (1988), and See No Evil, Hear No Evil (1989). The only film project from this period that recalled his rough roots was Pryor's semi-autobiographic debut as a writer-director, Jo Jo Dancer, Your Life Is Calling (1986), which was not a major success.
Pryor drew from his own life experience for another important project from this era Jo Jo Dancer, Your Life Is Calling (1986). In the autobiographical film, he played a popular stand-up comic who takes a look at his life while recuperating in a hospital after suffering serious burns in a drug-related incident.
In his later years starting in the early to mid-1990s, Pryor used a power-operated mobility scooter due to multiple sclerosis (MS, which he said stood for "More Shit"). He appears on the scooter in his last film appearance, a small role in David Lynch's Lost Highway (1997) playing an auto-repair garage manager named Arnie. In late December 1999, Pryor appeared in the cold open of The Norm Show in the episode entitled "Norm vs. The Boxer". He played Mr. Johnson, an elderly man in a wheelchair who has lost the rights to in-home nursing when he kept attacking the nurses before attacking Norm himself. This was his last television appearance.
In 1986, Pryor was diagnosed with multiple sclerosis, a disease that affects the central nervous system. He did his best to remain active, starring in the movies Critical Condition (1987), See No Evil, Hears No Evil (1989) and Harlem Nights (1989), with Eddie Murphy and Redd Foxx.  By the early 1990s, the once-kinetic Pryor was confined to a wheelchair. Still, he kept performing stand-up and acting.
In late 2004, his sister said he had lost his voice as a result of his multiple sclerosis. However, on January 9, 2005, Pryor's wife, Jennifer Lee, rebutted this statement in a post on Pryor's official website, citing Richard as saying: "I'm sick of hearing this shit about me not talking … not true … I have good days, bad days … but I still am a talkin' motherfucker!"
The comedian wrote the autobiography Pryor Convictions: And Other Life Sentences with Todd Gold, earning critical acclaim upon its release in 1995. That same year, he appeared in an episode of the medical drama Chicago Hope (along with daughter Rain) as a man with multiple sclerosis. His last film appearance was in David Lynch's Lost Highway (1997).
Awards and Honor
Richard Pryor won an Emmy Award (1973) and five Grammy Awards (1974, 1975, 1976, 1981, and 1982).
In 1974, Pryor also won two American Academy of Humor awards and the Writers Guild of America Award.
Pryor became the first person to receive the Mark Twain Prize for American Humor from the Kennedy Center in 1998. He said at the time, "I am proud that, like Mark Twain, I have been able to use humor to lessen people's hatred."
In 2004, Pryor was voted number one on Comedy Central's list of the 100 Greatest Stand-ups of All Time. In a 2005 British poll to find "The Comedian's Comedian", Pryor was voted the 10th-greatest comedy act ever by fellow comedians and comedy insiders.
Pryor was posthumously awarded the Grammy Lifetime Achievement Award in 2006.
Death and Legacy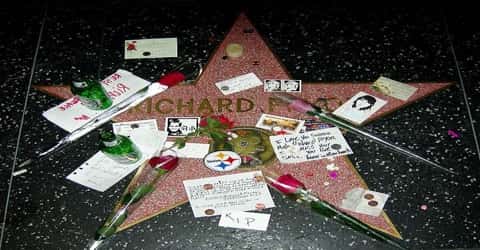 (Richard Pryor's star at the Hollywood Walk of Fame)
Diagnosed with multiple sclerosis in 1986, Pryor made few appearances after the early 1990s. On December 10, 2005, nine days after his 65th birthday, Pryor suffered a heart attack in Los Angeles. He was taken to a local hospital after his wife's attempts to resuscitate him failed. He was pronounced dead at 7:58 a.m. PST. His widow Jennifer was quoted as saying, "At the end, there was a smile on his face." He was cremated, and his ashes were given to his family. Forensic pathologist Michael Hunter believes Pryor's fatal heart attack was caused by coronary artery disease that was at least partially brought about by years of tobacco smoking.
In addition to providing audiences with both hilarious and moving performances, he paved the way for African-American comedians like Eddie Murphy and Chris Rock to make their mark. "Pryor started it all. He made the blueprint for the progressive thinking of black comedians, unlocking that irreverent style," comedian and filmmaker Keenen Ivory Wayans explained to The New York Times.
The animal rights organization PETA gives out an award in Pryor's name to people who have done outstanding work to alleviate animal suffering. Pryor was active in animal rights and was deeply concerned about the plight of elephants in circuses and zoos.
Artist Preston Jackson created a life-sized bronze statue in dedication to the beloved comedian and named it Richard Pryor: More than Just a Comedian. It was placed at the corner of State and Washington Streets in downtown Peoria, on May 1, 2015, close to the neighborhood in which he grew up with his mother. The unveiling was held Sunday, May 3, 2015.
In 2016, it was revealed that funnyman Tracy Morgan was in talks to star in a biopic of Pryor, with Lee Daniels on board to direct the project. Two years later, after Quincy Jones raised eyebrows by telling Vulture that Pryor had slept with actor Marlon Brando, Pryor's widow Jennifer Lee confirmed that tidbit to TMZ, saying, "Richard would have no shame about Quincy's comments." She explained that Pryor was open about his bisexuality, which he wrote about in diaries that she aimed to publish.
Information Source: