Biography of Sammy Davis Jr.
Sammy Davis Jr. – American singer, musician, dancer, actor, vaudevillian, and comedian.
Name: Samuel George Davis Jr.
Date of Birth: December 8, 1925
Place of Birth: Harlem, New York City, New York, United States
Date of Death: May 16, 1990 (aged 64)
Place of Death: Beverly Hills, California, United States
Occupation: Singer, Dancer, Actor, Comedian
Father: Sammy Davis Sr.
Mother: Elvera Sanchez
Spouse/Ex: Loray White (m. 1958–1959), May Britt (m. 1960–1968), Altovise Davis (m. 1970–1990)
Children: Tracey Davis, Manny Davis, Jeff Davis, Mark Davis
Early Life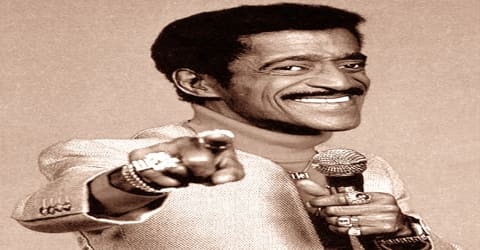 American singer, dancer, and entertainer, Sammy Davis, Jr. was born on December 8, 1925, in the Harlem section of Manhattan in New York City, the son of African-American entertainer and stage performer, Sammy Davis Sr. (1900–1988), and Afro-Cuban tap dancer Elvera Sanchez (1905–2000). Recognized throughout much of his career as "the world's greatest living entertainer," Sammy Davis, Jr. was a remarkably popular and versatile performer equally adept at acting, singing, dancing, and impersonations, in short, a variety artist in the classic tradition. A member of the famed Rat Pack, he was among the very first African-American talents to find favor with audiences on both sides of the color barrier and remains a perennial icon of cool.
At the age of three, Davis began his career in vaudeville with his father, Sammy Davis Sr. and the Will Mastin Trio, which toured nationally. At the age of seven, Davis made his film debut in the legendary musical short Rufus Jones for President, and later received tap-dancing lessons courtesy of the great Bill "Bojangles" Robinson. In 1941, the Mastin Gang opened for Tommy Dorsey at Detroit's Michigan Theater; there Davis first met Dorsey vocalist Frank Sinatra — the beginning of a lifelong friendship. After military service, Davis returned to the trio. Davis became an overnight sensation following a nightclub performance at Ciro's (in West Hollywood) after the 1951 Academy Awards. With the trio, he became a recording artist. In 1954, at the age of 29, he lost his left eye in a car accident. Several years later, he converted to Judaism, finding commonalities between the oppression experienced by African-American and Jewish communities.
The highly talented artist rose to overnight fame following a nightclub performance after the Academy Awards event in 1951. An African-American, he was a victim of rampant racism during his younger days; sometimes he was not even allowed to stay in the hotels he performed in as they did not take in black guests. In a protest against this discrimination, he refused to perform at venues that practiced segregation. He lost one eye in an unfortunate accident but he courageously bounced back sporting a glass eye which soon became his trademark. He was good friends with Frank Sinatra and was a member of the famous Rat Pack which included performers like Dean Martin and Joey Bishop. He reached the peak of his popularity during the 1960s when he used to be billed as 'the greatest living entertainer in the world'.
Davis had a complex relationship with the black community and drew criticism after publicly supporting President Richard Nixon in 1972. One day on a golf course with Jack Benny, he was asked what his handicap was. "Handicap?" he asked. "Talk about handicap. I'm a one-eyed Negro Jew." This was to become a signature comment, recounted in his autobiography and in countless articles. After reuniting with Frank Sinatra and Dean Martin in 1987, Davis toured with them and Liza Minnelli internationally, before his death in 1990. Davis was the recipient of the Kennedy Center Honors in 1987, and in 2001, he was posthumously awarded the Grammy Lifetime Achievement Award. In 2017 he was inducted into the Rhythm & Blues Hall of Fame for being the Greatest Entertainer in the World, said founder Lamont "ShowBoat" Robinson.
Childhood, Family and Educational Life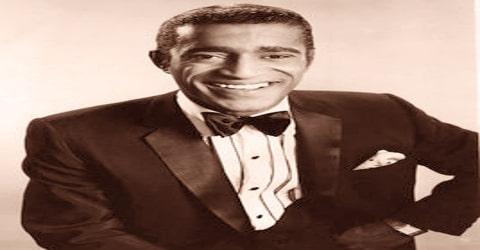 Samuel George Davis Jr. was born on December 8, 1925, New York, New York, U.S. to Sammy Davis Sr. and Elvera Sanchez. He was their only child. Both his parents were vaudeville performers. His parents separated when he was three and his father gained custody of him.
During his lifetime, Davis stated that his mother was Puerto Rican and born in San Juan. However, in the 2003 biography In Black and White, author Wil Haygood writes that Davis's mother was born in New York City to parents of Cuban, Afro-Cuban, and African-American descent and that Davis claimed he was Puerto Rican because he feared anti-Cuban backlash would hurt his record sales. Davis's parents were vaudeville dancers. As an infant, he was reared by his paternal grandmother. When he was three years old, his parents separated. His father, not wanting to lose custody of his son, took him on tour.
At age three Davis began performing in vaudeville with his father and uncle, Will Mastin, in the Will Mastin Trio. Davis studied tap dancing under Bill ("Bojangles") Robinson but never received a formal education. At age seven, Davis played the title role in the film Rufus Jones for President, in which he sang and danced with Ethel Waters. He lived for several years in Boston's South End and reminisced years later about "hoofing and singing" at Izzy Ort's Bar & Grille.
Davis enlisted in the U.S. Army during World War II. There he experienced racial discrimination for the first time in his life.
Personal Life
Davis nearly died in an automobile accident on November 19, 1954, in San Bernardino, California, as he was making a return trip from Las Vegas to Los Angeles. The accident occurred at a fork in U.S. Route 66 at Cajon Boulevard and Kendall Drive (34.2072°N 117.3855°W). Davis lost his left eye to the bullet-shaped horn button (a standard feature in 1954 and 1955 Cadillacs) as a result. His friend, actor Jeff Chandler, said he would give one of his own eyes if it would keep Davis from total blindness. Davis wore an eye patch for at least six months following the accident. He was featured with the patch on the cover of his debut album and appeared on What's My Line? wearing the patch. Later, he was fitted for a glass eye, which he wore for the rest of his life.
In 1957, Davis was involved with Kim Novak, a young, white actress under contract with Columbia Pictures. Davis's quick, brief marriage to black dancer Loray White in 1958 was an attempt to quiet the controversy.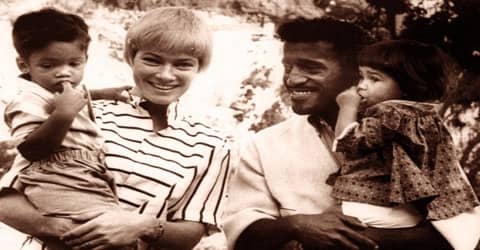 In 1960, Davis caused controversy again when he married white, Swedish-born actress May Britt in a ceremony officiated by Rabbi William M. Kramer at Temple Israel of Hollywood. While interracial marriage had been legal in California since 1948, anti-miscegenation laws in the United States still stood in 23 states, and a 1958 opinion poll had found that only 4 percent of Americans supported marriage between black and white spouses. Davis and Britt had one daughter, Tracey, and adopted two sons. Davis performed almost continuously and spent little time with his wife. They divorced in 1968.
Davis admitted to having had an affair with singer Lola Falana. That year, Davis started dating Altovise Gore, a dancer in Golden Boy. They were married on May 11, 1970, by the Reverend Jesse Jackson. Kathy McKee replaced Gore in Davis's nightclub act. They adopted a son, Manny, in 1989. Davis and Gore remained married until his death in 1990.
Career and Works
After serving in the U.S. Army Davis became the central figure of the Mastin Trio, not only singing and dancing but also playing trumpet, drums, piano, and vibraphone; moreover, he was an accomplished mime and comedian. He encountered virulent racial prejudice early in his career, but he endured to become one of the first African American stars to achieve wide popularity.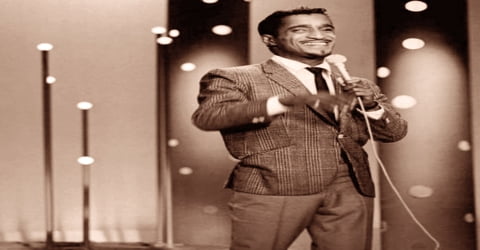 In 1954, Davis signed to Decca, topping the charts with his debut LP, Starring Sammy Davis, Jr.; that same year he lost his left eye in a much-publicized auto accident, but upon returning to the stage in early 1955 was greeted with even greater enthusiasm than before on the strength of a series of hit singles including "Something's Gotta Give," "Love Me or Leave Me," and "That Old Black Magic." A year later, Davis made his Broadway debut in the musical Mr. Wonderful, starring in the show for over 400 performances and launching a hit with the song "Too Close for Comfort."
In 1954, Davis was chosen to sing the title track for the film 'Six bridges to Cross'. The song had been written by his friend Jeff Chandler and gave him his first exposure to Hollywood. He released his debut album 'Starring Sammy Davis, Jr.' in 1955. His other albums over the next few years included 'Boy Meets Girl' (1957) and 'Mood to Be Wooed' (1958). He made his theatrical debut in 1957 with the Broadway musical 'Mr. Wonderful' which was created specifically to showcase his talents to the world. In 1958, Davis resumed his film career after a quarter-century layoff with Anna Lucasta, followed a year later by his acclaimed turn in Porgy and Bess.
In 1959, Davis became a member of the Rat Pack, led by his friend Frank Sinatra, which included fellow performers Dean Martin, Joey Bishop, and Peter Lawford, a brother-in-law of John F. Kennedy. Initially, Sinatra called the gathering "the Clan", but Davis voiced his opposition, saying that it reminded people of the Ku Klux Klan. Sinatra renamed the group "the Summit". One long night of poker that went on into the early morning saw the men drunken and disheveled. As Angie Dickinson approached the group, she said, "You all look like a pack of rats." The nickname caught on, and they were called the Rat Pack, the name of its earlier incarnation led by Humphrey Bogart and Lauren Bacall, who originally made the remark of the "pack of rats" about the group around her husband Bogart. The group around Sinatra made several movies together, including Ocean's 11 (1960), Sergeants 3 (1962), and Robin and the 7 Hoods (1964), and they performed onstage together in Las Vegas.
Canada provided opportunities for performers like Davis unable to break the color barrier in USA broadcast television, and in 1959, he starred in his own TV special Sammy's Parade on the Canadian network CBC It was a breakthrough event for the performer, as in the United States in the 1950s, corporate sponsors largely controlled the screen: "Black people not portrayed very well on television, if at all," according to Jason King of the Clive Davis Institute of Recorded Music.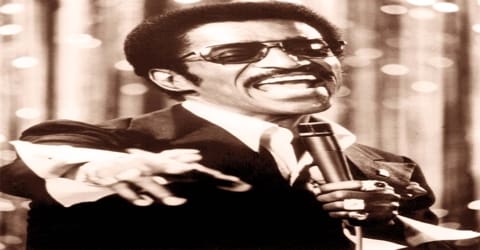 In 1964, the third Rat Pack film, Robin and the Seven Hoods, was released; two years later, in the wake of the publication of his autobiography Yes I Can, Davis was also among a number of musical luminaries, including Sinatra and Louis Armstrong, who co-starred in the jazz drama A Man Called Adam. In 1968, he and Lawford teamed as Salt and Pepper; the picture was a hit, and a sequel, One More Time, appeared in 1970. In between the two, Davis delivered one of his most memorable screen performances in Bob Fosse's 1969 musical Sweet Charity; he also appeared in a number of television features, including The Pigeon, The Trackers, and Poor Devil.
Although Davis was still popular in Las Vegas, he saw his musical career decline by the late 1960s. He had a No. 11 hit (No. 1 on the Easy Listening singles chart) with "I've Gotta Be Me" in 1969. Davis signed with Motown to update his sound and appeal to young people. His deal to have his own label with the company fell through. He had an unexpected No. 1 hit with "The Candy Man" with MGM Records in 1972. He did not particularly care for the song and was chagrined that he had become known for it, but Davis made the most of his opportunity and revitalized his career. Although he enjoyed no more Top 40 hits, he did enjoy popularity with his 1976 performance of the theme song from the Baretta television series, "Baretta's Theme (Keep Your Eye on the Sparrow)" (1975–1978), which was released as a single (20th Century Records). Davis appeared on the television shows The Rifleman, I Dream of Jeannie, All in the Family (during which he famously kisses Archie Bunker (Carroll O'Connor) on the cheek), and Charlie's Angels (with his wife, Altovise Davis). He appeared in Japanese commercials for Suntory whisky in the 1970s.
During the 1960s, Davis enjoyed a very successful musical career which saw the release of several albums like 'As Long as She Needs Me' (1963), 'California Suite' (1964), 'That's All!' (1966) and 'Lonely Is the Name' (1968). The decade of the 1960s was a good one for his film career also. He got the chance to play major roles in films like 'A Man called Adam' (1966), 'Salt and Pepper' (1968) and 'Sweet Charity' (1969).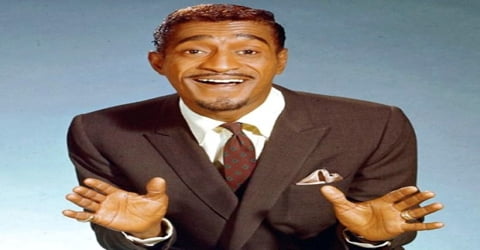 In 1972, Davis topped the pop charts with "The Candy Man," from the film Willy Wonka and the Chocolate Factory; from 1975 to 1977, he hosted his own syndicated variety show, Sammy and Company, and in 1978, starred in the film Sammy Stops the World.
On May 27–28, 1973, Davis hosted (with Monty Hall) the first annual, 20-hour Highway Safety Foundation telethon. Guests included Muhammad Ali, Paul Anka, Jack Barry, Dr. Joyce Brothers, Ray Charles, Dick Clark, Roy Clark, Howard Cosell, Ossie Davis, Ruby Dee, Joe Franklin, Cliff Gorman, Richie Havens, Danny Kaye, Jerry Lewis, Hal Linden, Rich Little, Butterfly McQueen, Minnie Pearl, Boots Randolph, Tex Ritter, Phil Rizzuto, The Rockettes, Nipsey Russell, Sally Struthers, Mel Tillis, Ben Vereen, and Lawrence Welk. It was a financial disaster. The total amount of pledges was $1.2 million. Actual pledges received were $525,000.
However, in the late '70s and through much of the '80s, Davis' profile diminished, and he was primarily confined to the casino circuit, with a 1988 comeback tour he mounted with Sinatra and Martin largely unsuccessful.
His music career began faltering in the 1970s and even his acting career was not very successful. 'Gone with the West' (1975) and 'Sammy Stops the World' (1978) were among his few works. With his musical career virtually over, he focused on his acting during the 1980s. He played small roles in movies like 'The Cannonball Run' (1981), 'Alice in Wonderland' (1985) and 'Tap' (1989).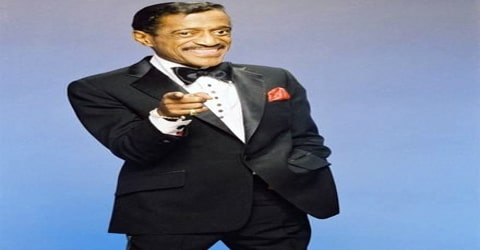 Davis was an enthusiastic shooter and gun owner. He participated in fast-draw competitions. Johnny Cash recalled that Davis was said to be capable of drawing and firing a Colt Single Action Army revolver in less than a quarter of a second. Davis was skilled at fast and fancy gun spinning and appeared on television variety shows showing off this skill. He also demonstrated gun spinning to Mark on The Rifleman in "Two Ounces of Tin." He appeared in Western films and as a guest star on several television Westerns. In addition to his career in music, films, and stage, he had also made numerous appearances on television primarily as a guest star.
Awards and Honor
Sammy Davis, Jr. was given The Grammy Lifetime Achievement Award posthumously in 2001 for his outstanding contribution to the field of recording during his lifetime.
Davis was awarded the Spingarn Medal by the NAACP and was nominated for a Golden Globe Award and an Emmy Award for his television performances.
Death and Legacy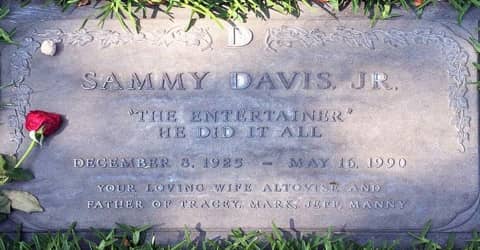 Sammy Davis, Jr. died of complications from throat cancer two months later at his home in Beverly Hills, California, on May 16, 1990, at the age of 64. He was interred in the Forest Lawn Memorial Park. On May 18, 1990, two days after his death, the neon lights of the Las Vegas Strip were darkened for ten minutes as a tribute.
Sammy Davis, Jr. was a talented entertainer who wore multiple hats. He was a stage performer, singer, dancer, and actor who left his mark in a wide range of fields. As a singer, he was best known for his cover version of the song 'The Candy Man'.
Along with his extremely successful nightclub career, Davis was a popular recording artist, and he was successful on Broadway in Mr. Wonderful (1956) and in a 1964 revival of Clifford Odets's Golden Boy and in films, including Porgy and Bess (1959) and Sweet Charity (1969). He also appeared in a series of motion pictures with friends such as Frank Sinatra and Dean Martin, including Ocean's Eleven (1960), Sergeants 3 (1962), and Robin and the 7 Hoods (1964). Davis wrote two autobiographical books, Yes I Can (1965) and Why Me? (1989).
Information Source: