Steve Wozniak
(American Inventor, Electronics Engineer, Programmer, and Technology Entrepreneur)
Full name: Stephen (or Stephan) Gary Wozniak
Date of birth: August 11, 1950 (age 66)
Place of birth: San Jose, California, U.S.
Other names: Woz, Berkeley Blue (hacking alias), The Second Steve, The Wonderful Wizard of Woz, Evets Kainzow
Occupation: Electronics engineer, Programmer
Known for: Co-Founder of Apple Inc., Apple I developer, Apple II co-developer, Pioneer of the personal computer revolution with Steve Jobs
Father: Jerry Wozniak
Mother: Margaret Kern
Spouse: Janet Hill (m. 2008), Suzanne Mulkern (m. 1990–2004), Candice Clark (m. 1981–1987), Alice Robertson (m. 1976–1980)
Children: 5
Early Life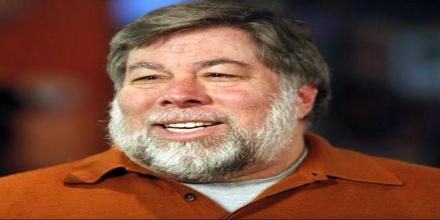 Steve Wozniak, byname of Stephen Gary Wozniak was born on August 11, 1950, in San Jose, California, U.S. He is an American electronics engineer, cofounder, with Steve Jobs, of Apple Computer, and designer of the first commercially successful personal computer.
Steve Wozniak is the man who through his invention of Apple I and Apple II computers magnified the microcomputer revolution in the world. Born in a booming technological centre, since young, Steve Wozniak showed traits of making it big in the world of electronics. He condemned formal education and displayed an affinity for creating homemade devices from scratch. No sooner his passion turned into a full time profession as he joined hands with yet another electronic geek wizard of his generation, Steve Jobs. Together, the duo re-wrote history in the emerging world of personal computers. They co-founded Apple Computers, which has become one of the most treasured and highly valued companies in the world.
While Steve Wozniak looked after the engineering bit in the company, Jobs filled for the marketing space. Wozniak single-handedly invented both the Apple I and Apple II computers in the late 1970s. He has four patents to his credit and has masterminded several other technological advancements including the first programmable universal remote control, a wireless GPS technology and so on. A legendary man in his own right, Wozniak has been bestowed with numerous awards and decorations for his impressive and outstanding contribution in the field of science and technology.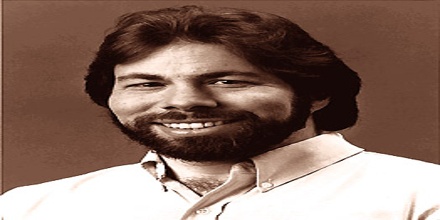 Childhood and Educational Life
The son of an engineer at Lockheed Martin, Stephen Gary Wozniak, born on August 11, 1950, was fascinated by electronics at an early age. Although he was never a star student in the traditional sense, Wozniak had an aptitude for building working electronics from scratch. Despite being extremely bright and intelligent, routine schooling and rote learning bored him. Flunking from the University of Colorado, he gained admission at the University of California.
Personal Life
Wozniak lives in Los Gatos, California. He applied for Australian citizenship in 2012, and has stated that he would like to live in Melbourne, Australia in the future.
In February of 1981, Wozniak was injured when the private plane he was piloting crashed while taking off from the Santa Cruz Sky Park. His painstaking recovery lasted two years, as he suffered from a variety of injuries and amnesia.
Wozniak was married to Candice Clark from June 1981 to 1987. They have three children together, the youngest being born after their divorce was finalized.
Not one to flaunt his personal life, Wozniak is married to Janet Hill, an Apple education development executive. The less-notorious of the original Apple duo, Wozniak has nevertheless made appearances on the reality show Kathy Griffin: My Life on the D-List and ABC's Dancing with the Stars.
Working Career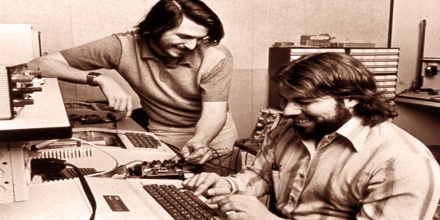 During his brief stint at the University of California at Berkeley, Steve Wozniak met Steve Jobs, who was still in high school, through a mutual friend. The two later paired up to form Apple Computer on April 1, 1976, prompting Wozniak to quit his job at Hewlett-Packard. Working out of a family garage, he and Jobs attempted to produce a user-friendly alternative to the computers that were being introduced by International Business Machines at that time. Wozniak worked on the invention of products, and Jobs was responsible for marketing.
Since he could not afford a computer on his own, he decided to build one. What eventually followed was the first generation of Apple computer, titled Apple I. Interestingly; he designed the hardware, circuit board designs, and operating system singlehandedly.
Performance wise, the computer built by Wozniak could perform greater operations than the Altair present in the market. In the history of computing, Apple I became the first home computer to display a character on a TV screen. He along with Jobs introduced the Apple I computer to the Palo Alto-based Homebrew Computer Club, which essentially comprised of electronics hobbyists interested in computing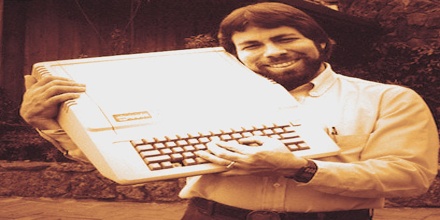 Jobs took the charge of marketing the device while Wozniak looked to further improve and augment it. What made Apple I computer far superior from the market counterparts was the fact that it had an easy-to-achieve video capability that others lacked. They sold some of their personal possessions and the duo started selling fully assembled printed circuit boards. No sooner they marketed and sold monitors, electronic devices, and computer games. It was through this that they raised USD $1,300.
On April 1, 1976, he together with Jobs founded Apple Computers. Meanwhile, he resigned from his duty from Hewlett Packard and took up the profile of the Vice President at Apple. He was in charge of the research and development wing.
Unlike Altair 8800, Apple I computer was essentially for entertainment purpose. It did not have provision for expansion card and thus unlike Altair 8800, could not be attached to a computer terminal and be programmed in BASIC.
After the success of the Apple I computer, he designed the second generation of Apple computers titled Apple II. Much unlike its predecessor, the Apple II computer had the ability to display computer graphics and had built-in BASIC programming language. Furthermore, it had 8 expansion slots. The Apple II computer went on to become one of the first highly successful mass-produced personal computers.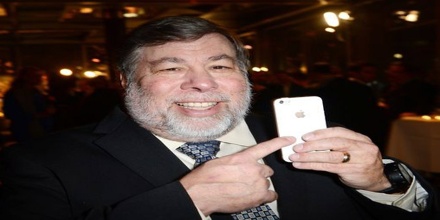 With time, the popularity of Apple started soaring sky high. Its expansion was inevitable and so was the inclusion of other engineers. In 1980 the company went public with its stock value standing at US $ 117 million.
In 1981, he narrowly escaped death as he met with an unfortunate accident as he was piloting a plane on a runway which crashed. It took him two years to fully recover from the incident. It was during this time that he sponsored two US Festivals to celebrate evolving technologies.
Not long after Apple was founded, Wozniak created the Apple I, a design built largely in Jobs' bedroom and garage. With Wozniak's knowledge of electronics and Jobs' marketing skills, the two were well-suited to do business together. Wozniak went on to conceive the Apple II as part of the company's personal-computer series, and by 1983, Apple had a stock value of $985 million. Wozniak ended his employment with Apple in 1985.
Even with the success he helped create at Apple, Wozniak felt that Apple was a hindrance to become who he wanted to be, and that it was "the bane of his existence". He enjoyed engineering, not management, and as other engineers joined the growing company, he no longer felt needed at Apple, and by early 1985, Wozniak again left Apple. Stating that the company had "been going in the wrong direction for the last five years", he sold most of his stock.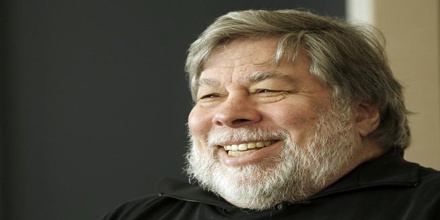 Wozniak remains an employee of Apple and receives a stipend, estimated to be $120,000 per year. He is also an Apple shareholder. He also maintained a fine acquaintance with Steve Jobs until Jobs' death in October 2011, although, in 2006, Wozniak stated that he and Jobs were not as close as they used to be. In a 2013 interview, Wozniak said that the Macintosh "failed" under Steve Jobs, and that it was not until Jobs left that it became a success.
After WoZ closed in 2006, Wozniak published his autobiography, iWoz: From Computer Geek to Cult Icon: How I Invented the Personal Computer, Co-Founded Apple, and Had Fun Doing It. In 2008, he joined the Salt Lake City-based start-up Fusion-io as its chief scientist.
The highly anticipated biopic Jobs was released in 2013 and featured actor Ashton Kutcher as Apple co-founder Steve Jobs and comedic actor Josh Gad as Wozniak. In addition to the negative critiques that the film received, Wozniak himself gave the film a negative review on the website Gizmodo. In his analysis, he wrote, "I felt bad for many people I know well who were portrayed wrongly in their interactions with Jobs and the company." He went on to write that the inaccuracies in the portrayal of Jobs in the film most likely stemmed from Kutcher's own image of him.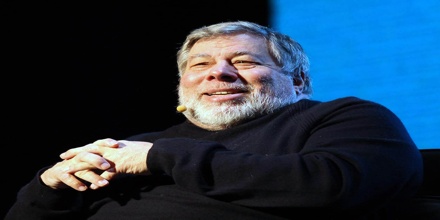 From 2009 through 2014 he was chief scientist at Fusion-io. In 2014 he became chief scientist at Primary Data, which was founded by some former Fusion-io executives.
In 2011, he was a keynote speaker at important events namely IP EXPO which took place at Earls Court Exhibition Centre in London and Rutgers University in New Brunswick, New Jersey.
Awards and Honours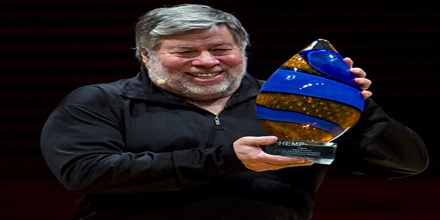 In 1979, he was conferred with the ACM Grace Murray Hopper Award.
In 1985, he was the proud recipient of the National Medal of Technology along with Steve Jobs.
In 1989, he was awarded an honorary Doctor of Engineering degree from the University of Colorado at Boulder.
In 1997, he was named a Fellow of the Computer History Museum.
In 2000, he was inducted into the National Inventors Hall of Fame,
He received the 7th Annual Heinz Award for Technology, the Economy and Employment in 2001.
In 2011, he was presented Isaac Asimov Science Award by the American Humanist Association
In 2011, he was presented with the Global Award of the President of Armenia for Outstanding Contribution to Humanity Through IT
For his contributions to technology, Wozniak has been awarded a number of Honorary Doctor of Engineering degrees which include the following:
University of Colorado at Boulder: 1989
North Carolina State University: 2004
Kettering University: 2005
Nova Southeastern University, Fort Lauderdale: 2005
ESPOL University in Ecuador: 2008
Michigan State University, in Lansing 2011
Concordia University in Montreal Canada: June 22, 2011
State Engineering University of Armenia: November 11, 2011
Santa Clara University: June 16, 2012
University Camilo Jose Cela in Madrid, Spain: November 8, 2013
Universidad Nacional de Ingenieria in Lima, Peru: November 22, 2013
Universidad San Juan Bautista in Lima, Peru: June 9, 2015