Biography of Syd Barrett
Syd Barrett – English singer, songwriter, and musician.
Name: Roger Keith "Syd" Barrett
Date of Birth: 6 January 1946
Place of Birth: Cambridge, United Kingdom
Date of Death: 7 July 2006 (aged 60)
Place of Death: Cambridge, United Kingdom
Occupation: Musician, Singer-Songwriter, Artist, Poet
Father: Max Barrett
Mother: Winifred Barrett
Early Life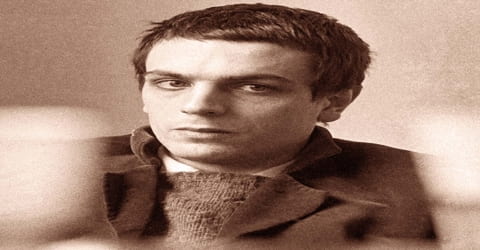 British singer-songwriter and guitarist, Syd Barrett was born on January 6, 1946, in Cambridge, England, to a middle-class family living at 60 Glisson Road. As a founder member of the band Pink Floyd, Barrett was the lead singer, guitarist and principal songwriter in its early years and is credited with naming the band. He was ousted from Pink Floyd in April 1968 after David Gilmour took over as their new guitarist, and was briefly hospitalized amid speculation of mental illness and his excessive use of psychedelic drugs.
Barrett wrote most of the songs in the band's debut album 'Piper at the Gates of Dawn'. In fact, his LSD-inspired lyrics became a craze in London during the late 1960s. He was dismissed from Pink Floyd in 1968 due to his drug-induced erratic behavior. During his short-lived solo career, Barrett released two intriguing and influential albums, 'The Madcap Laughs' and 'Barrett'. However, they were not commercially successful. He then formed the band Stars, which was a short-lived one. Despite possessing a lot of potentials, he was active in the music industry for less than ten years. He eventually became a recluse, living in Cambridge with diabetes and mental illness. After he left Pink Floyd, the band featured his mental illness as a theme on its later albums and songs like 'The Dark Side of the Moon' and 'Shine On, You Crazy Diamond'.
Syd Barrett was one of rock music's legendary names, as both a gifted songwriter and a cautionary tale. His Times of London obituary called it "one of the most enigmatic and saddest stories in rock'n'roll," and noted that while Barrett vanished from public life after 1970, "he continued to exert an eerie fascination for generations of future musicians perhaps because his fate reminded them of the slender thread by which creative talent can hang."
Barrett's innovative guitar work and exploration of experimental techniques such as dissonance, distortion, and feedback influenced many musicians. His vocals are noted for their strong English accent. After leaving the music industry, Barrett continued painting and dedicated himself to gardening. Pink Floyd recorded several tributes to him, most notably the 1975 album Wish You Were Here, which includes the homage "Shine On You Crazy Diamond".
Childhood, Family and Educational Life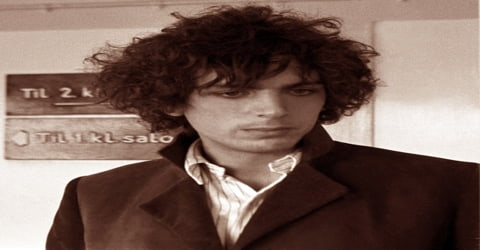 Syd Barrett, byname Roger Keith Barrett, was born on January 6, 1946, in Cambridge, Cambridgeshire, England, to Winifred Barrett and Arthur Max Barrett, who was a pathologist. His father died of cancer in December 1961, when Barrett was almost 16.
Barrett played piano occasionally but usually preferred writing and drawing. He got a ukulele at 10, a banjo at 11 and a Hofner acoustic guitar at 14. A year after he got his first acoustic guitar, he bought his first electric guitar and built his own amplifier. One story of how Barrett acquired the nickname "Syd" is that at the age of 14 he was named after an old local Cambridge jazz double bassist, Sid "The Beat" Barrett, which claims Syd Barrett changed the spelling to differentiate himself from his namesake. Another account is that when he was 13, his schoolmates nicknamed him "Syd" after he showed up to a field day at Abington Scout site wearing a flat cap instead of his Scout beret because "Syd" was a "working-class" name. He used both names interchangeably for several years. His sister Rosemary stated, "He was never Syd at home. He would never have allowed it." He was a Scout with the 7th Cambridge troop and went on to be a patrol leader.
Initially, he attended Morley Memorial Junior School. In 1957, he started attending Cambridgeshire High School for Boys, and in 1962, he joined the Cambridge Technical College. He formed a band called Geoff Mott and The Mottoes, which was short-lived. Around that time, he was influenced by the Beatles and sang their songs at parties and picnics. He also started writing songs during that time. As a young man, he enrolled himself at Camberwell College of Arts in London to study painting.
Personal Life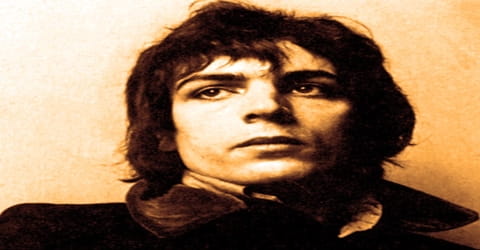 Syd Barrett was romantically linked with many women like Libby Gausden, Lindsay Korner, Jenny Spires, and Iggy the Eskimo but he never got married or had children. He was once engaged to Gayla Pinion but the marriage never happened.
Although it is believed that Barrett suffered from mental illness, he was never officially diagnosed with any mental disorder. He suffered from diabetes for several years. He took psychedelic drugs, especially LSD, which he had started in the 1960s. Barrett also suffered from schizophrenia
Career and Works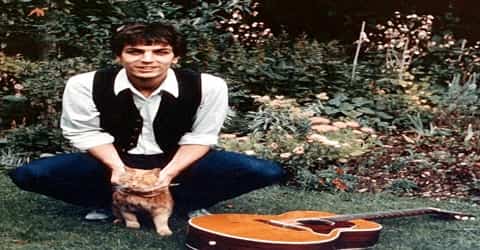 In 1964, Syd Barrett moved to London to attend art school, and a year later, with Waters in London, too, joined a band that the latter had formed with Nick Mason playing drums and a keyboardist named Richard Wright. Barrett came up with their name, the Pink Floyd Blues Band, in homage to two Southern blues guitarists of the early twentieth century, Pink Anderson and Floyd Council.
Starting in 1964, the band that would become Pink Floyd evolved through the various line-up and name changes including "The Abdabs", "The Screaming Abdabs", "Sigma 6", and "The Meggadeaths". In 1965, Barrett joined them as the Tea Set (sometimes spelled T-Set). When they found themselves playing a concert with another band of the same name, Barrett came up with "The Pink Floyd Sound" (also known as "The Pink Floyd Blues Band", later "The Pink Floyd"). During 1965, they went into a studio for the first time, when a friend of Richard Wright's gave the band free time to record.
In 1965, the band recorded Beatles covers and three songs by Barrett 'Double O Bo', 'Butterfly' and 'Lucy Leave'. Barrett also had his first acid trip in 1965, which marked the beginning of the end of his career.
Pink Floyd, as they soon became known, started as a cover band playing R&B tunes, but Barrett began to write music, and the group's first singles, "See Emily Play" and "Arnold Layne" became minor hits. Both were included on their debut LP, Piper at the Gates of Dawn, which was released in August of 1967, and Barrett's sly witticisms, coupled with a unique guitar-playing style, and quickly earned the band a cult following in England. As a guitarist, he used an echo machine and various slide techniques, including gliding his Zippo lighter along the strings. When the band traveled to the United States to promote the record, however, Barrett's increasingly odd behavior became problematic. They appeared on the weekly hit-record television showcase American Bandstand, but instead of singing, he kept his mouth closed, refusing to lip-sync along. The band also toured with Jimi Hendrix, and on stage, Barrett might play the same chord over and over, or simply start detuning his guitar in the middle of a song. His condition seemed linked to overindulgence of LSD, a powerful hallucinogenic drug, which he was reportedly taking daily by then.
In 1967, Pink Floyd released their debut album, 'The Piper at the Gates of Dawn'. Barrett wrote most of the songs for the album and also the songs that were later included in his solo albums. The album was praised as one of the best rock albums of the year. Barrett provided the band's name (an amalgam of American bluesmen Pink Anderson and Floyd Council) and wrote 10 of the 11 songs on the group's dramatic debut album, The Pipers at the Gates of Dawn (1967), including the hit "See Emily Play" and the spacey "Interstellar Overdrive" and "Astronomy Domine."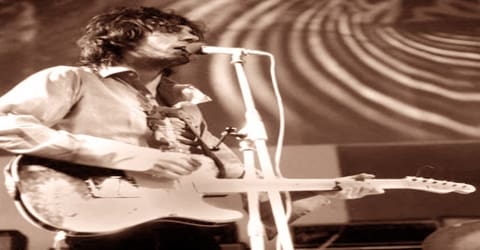 Fearing a crisis as their popularity and contractual commitments escalated, the members of Pink Floyd brought in Dave Gilmour, another Cambridge native, as a back-up singer and guitarist. Barrett's condition deteriorated during the recording of their second LP, Saucerful of Secrets, but he did have a brief solo career. With Waters and Gilmour helping out, he recorded enough material for two albums, The Madcap Laughs, and Barrett, both of which were released in 1970. Each went on to achieve enduring cult status among music fans and subsequent generations of musicians, among them Wayne Coyne of the Flaming Lips. "It was like you were hearing him in the process of losing it," Coyne said of these solo records in an interview with Los Angeles Times writer Geoff Boucher. "He was there in the studio and he was thinking, 'I can't sing like I thought I could sing; I can't play like I thought I could play.' And the music he made was stunningly original."
During Pink Floyd's 1967 tour, the band had to hire a substitute guitarist as Barrett didn't turn up for the tour. They hired David Gilmour as the second guitarist as Barrett's behavior became increasingly erratic. On April 6, 1968, Pink Floyd expelled Barrett from the band. After leaving Pink Floyd, Barrett was out of the limelight for a year. He released two solo albums in 1970 'The Madcap Laughs' and 'Barrett' both failed commercially. 'The Madcap Laughs' was recorded over a year with five different producers working on it. Pink Floyd's guitarist David Gilmour and keyboardist Richard Wright helped Syd Barrett produce the album 'Barrett,' which would be his last one.
After leaving Pink Floyd, Barrett was out of the public eye for a year. Then, in 1969, at the behest of EMI and Harvest Records, he embarked on a brief solo career, releasing two solo albums, The Madcap Laughs, and Barrett (both 1970), and a single, "Octopus". Some songs, "Terrapin", "Maisie" and "Bob Dylan Blues", reflected Barrett's early interest in the blues.
In 1972, Barrett joined drummer Twink and bassist Jack Monck and formed the short-lived band called Stars. Years later, in 1988, EMI Records took Barrett's approval and released the album 'Opel', which included his unreleased music recorded from 1968 to 1970.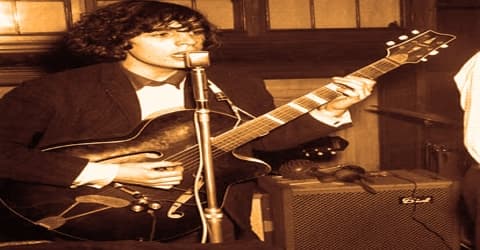 Syd Barrett, never formally fired from Pink Floyd, drifted away from public view despite the promise of his solo records. At a London gig in October of 1970, he walked off the stage after four songs, and two years later there were rumors that he had put a new band together called Stars, but he failed to turn up for the live shows. He returned to the studio one more time, in 1974, but "it became obvious to all concerned that his muse had finally deserted him," asserted his Times of London obituary. Barrett spent most of the next 32 years living at his mother's home in Cambridge, though he did keep a flat in London for a time. One of the more tragic elements of Barrett's story is the success that Pink Floyd went on to achieve without him; their 1973 release The Dark Side of the Moon became one of the best-selling albums in rock history and spent a record-setting 14 years on the Billboard 200 album chart. Two songs from their next work the title track "Wish You Were Here" and "Shine On You Crazy Diamond" are considered the band's tribute to their founding member. At the time of its recording, Barrett shocked his former bandmates when he dropped by the London studio unannounced and they at first failed to recognize him; it marked the last time they were ever in the same building together.
In August 1974, Jenner persuaded Barrett to return to Abbey Road Studios in hope of recording another album. According to John Leckie, who engineered these sessions, even at this point Syd still "looked like he did when he was younger … long haired". The sessions lasted three days and consisted of blues rhythm tracks with tentative and disjointed guitar overdubs. Barrett recorded 11 tracks, the only one of which to be titled was "If You Go, Don't Be Slow". Once again, Barrett withdrew from the music industry, but this time for good. He sold the rights to his solo albums back to the record label and moved into a London hotel. During this period, several attempts to employ him as a record producer (including one by Jamie Reid on behalf of the Sex Pistols, and another by The Damned, who wanted him to produce their second album) were all fruitless.
Syd Barrett released two uneven solo albums before moving back to Cambridge, where he lived with his mother and became one of rock music's best-known hermits and drug casualties. Famously, in 1975 he appeared unannounced bloated, bald, and nearly unrecognizable at the studio where the band was in the process of recording its tribute to him, "Shine on You Crazy Diamond."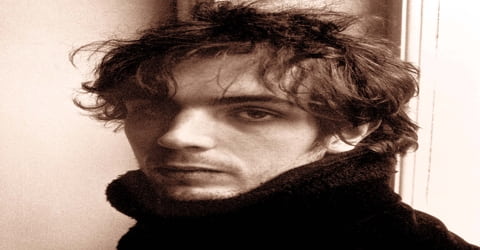 By 1990, he had left the music industry and was totally out of the limelight until his death many years later. Until his death, Barrett received royalties from his work with Pink Floyd from each compilation and some of the live and studio albums and singles that featured his songs; Gilmour said, "I made sure the money got to him." In 1996, Barrett was inducted into the Rock and Roll Hall of Fame as a member of Pink Floyd, but he did not attend the ceremony.
According to a 2005 profile in the book Madcap by biographer and journalist Tim Willis, Barrett, who had reverted to using his original name of Roger, continued to live in his late mother's semi-detached home in Cambridge, and had returned to painting, creating large abstract canvases. He was also said to have been an avid gardener and his main point of contact with the outside world was his sister, Rosemary, who lived nearby. He was reclusive, and his physical health declined, as he suffered from stomach ulcers and type 2 diabetes.
In 2001, EMI Records released an album, 'The Best of Syd Barrett: Wouldn't You Miss Me?' in the UK as well as in the US. The album featured the single 'Bob Dylan Blues', which was released for the first time. However, he did visit his sister's house in November 2001 to watch the BBC Omnibus documentary made about him reportedly he found some of it "a bit noisy", enjoyed seeing Mike Leonard of Leonard's Lodgers again, calling him his "teacher", and enjoyed hearing "See Emily Play" again.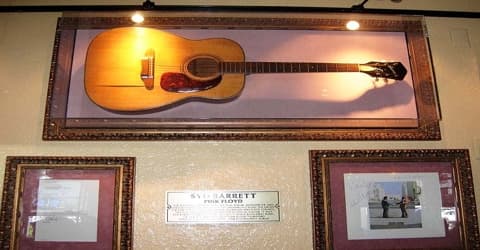 (Syd Barrett's first acoustic guitar)
Some of Barrett's singles were compiled in an album titled 'An Introduction to Syd Barrett', which was released in 2010 by Harvest/EMI and Capitol Records. Barrett's music and techniques have influenced the works of many musicians. The music industry has praised Barrett as an innovative guitarist who used unique techniques and always explored different musical and sonic effects.
Awards and Honor
In 2016, in correspondence of the 70th Anniversary birthday, The Theatre of the Absurd, an Italian independent artists group, published a short movie in honor of Syd Barrett named Eclipse, with actor-director Edgar Blake in the role of Syd. Some footage from this movie was also shown at the Syd Barrett – A Celebration during Men on the Border's tribute: the show took place at the Cambridge Corn Exchange, with the participation of Syd's family and old friends.
For 2017 TV series Legion creator Noah Hawley named one of the characters after Syd Barrett, whose music was an important influence on the series.
Death and Legacy
Deeply reclusive in his later years, hiding out from fans who made a sport of seeking him out, Barrett even turned down a large sum of money from Atlantic Records to record just three or four songs entirely from his house. Syd Barrett died of pancreatic cancer on July 7, 2006. He was 60. The occupation on his death certificate was "retired musician". He was cremated, with his ashes given to a family member or friend.
In 2006, his home in St. Margaret's Square, Cambridge, was put on the market and reportedly attracted considerable interest. After over 100 showings, many to fans, it was sold to a French couple who bought it simply because they liked it; reportedly they knew nothing about Barrett. On 28 November 2006, Barrett's other possessions were sold at an auction at Cheffins auction house in Cambridge, raising £120,000 for charity. Items sold included paintings, scrapbooks and everyday items that Barrett had decorated. NME produced a tribute issue to Barrett a week later with a photo of him on the cover.
The album 'The Piper at the Gates of Dawn' was Syd Barrett's best work. There were the US as well as the UK versions of the album. The singles 'See Emily Play', 'Astronomy Domine' and 'Interstellar Overdrive' became quite popular. In 2012, the album was voted 347th on Rolling Stone magazine's list of 500 Greatest Albums of All Time.
In an interview with The Sunday Times, Barrett's sister revealed that he had written a book:
He read very deeply about the history of art and actually wrote an unpublished book about it. But he found his own mind so absorbing that he didn't want to be distracted.
In response to the news of Barrett's death, fellow Pink Floyd bandmate David Gilmour said:
We are very sad to say that Roger Keith Barrett – Syd – has passed away. Do find time to play some of Syd's songs and to remember him as the madcap genius who made us all smile with his wonderfully eccentric songs about bikes, gnomes, and scarecrows. His career was painfully short, yet he touched more people than he could ever know.
After his death, a French couple bought his house at St. Margaret's Square, Cambridge. His paintings, scrapbooks, etc., were sold at an auction house in Cambridge, which raised £120,000 for charity. According to newspapers, Barrett left about £1.7 million, earned from royalties and recordings, to his two brothers and two sisters.
Information Source: