Biography of Thomas Telford
Thomas Telford- Scottish civil engineer, architect and stonemason, and road, bridge and canal builder.
Name: Thomas Telford
Date of Birth: 9 August 1757
Place of Birth: Glendinning, Westerkirk, Eskdale, Dumfriesshire, Scotland
Date of Death: 2 September 1834 (aged 77)
Place of Death: 24 Abingdon Street, Westminster, London, England
Occupation: Architect, Engineer, Builder
Father: John Telford
Mother: Janet Jackson
Early Life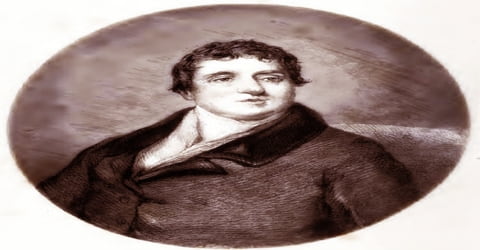 A Scottish stonemason, architect and civil engineer and a noted road, bridge and canal builder, Thomas Telford was born on 9th August 1757 at Glendinning, a hill farm 3 miles east of Eskdalemuir Kirk, in the rural parish of Westerkirk, in Eskdale, Dumfriesshire. After establishing himself as an engineer of road and canal projects in Shropshire, he designed numerous infrastructure projects in his native Scotland, as well as harbors and tunnels. His crowning achievement was the design and construction (1819-26) of the Menai Bridge in Wales.
Telford came from a very poor family and went on to become the godfather of civil engineering. His vision and creativity were the prime factors behind the architecture of bridges, roads, and canals of the 18th century. His designing supremacy was unmatchable and he created some of the finest roads and bridges. He introduced the concept of the suspension bridge and also experimented with cast iron to construct the bridges. He was one of the kep people behind the formation of Institution of Civil Engineers and also served as its first President. His constructions established connections among different people and their cultures. People were able to migrate from one place to another through roads and bridges so as to earn a living and lead a better life. He was a visionary who managed to look ahead of his time. He will always be remembered for his magnificent expertise and significant contribution to the progress of mankind.
Thomas Telford had a reputation for quality work and was summoned to take part in the creation of many new architectural and engineering projects. He was essentially self-taught in his profession. Telford's work on canals and bridges made a significant contribution to the economy of Industrial Revolution-era England, aiding the transport of goods and of people as speedier and more efficient systems were becoming crucial.
Childhood, Family and Educational Life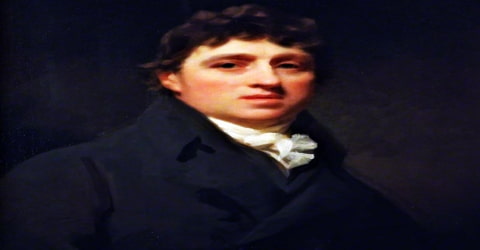 A Scottish civil engineer and architect, Thomas Telford were born on 9th August 1757 at Glendinning, a hill farm in Eskdale, Dumfriesshire to John Telford, a shepherd and Janet Jackson, a homemaker. He was the only son as his brother died in infancy. His father died soon after Thomas was born. Thomas was raised in poverty by his mother Janet Jackson (died 1794).
At the age of 14 Telford was apprenticed to a stonemason in Langholm, and some of his earliest work can still be seen on the bridge across the River Esk in Langholm in the Scottish borders. Despite his exhausting work for long hours in a day, Telford used to read about construction at night.
Personal Life
Thomas Telford never got married and had no children. He was nicknamed as the 'Colossus of Roads' by his friend Robert Southey, a poet, because of his numerous constructions of roads and bridges.
Telford also published poetry between 1779 and 1784 but was not able to gain popularity as a poet.
Career and Works
Thomas Telford began his career as a mason and educated himself to become an architect. He moved to London in 1782 where, after meeting architects Robert Adam and Sir William Chambers, he was involved in building additions to Somerset House there. Two years later he found work at Portsmouth dockyard and although still largely self-taught was extending his talents to the specification, design, and management of building projects.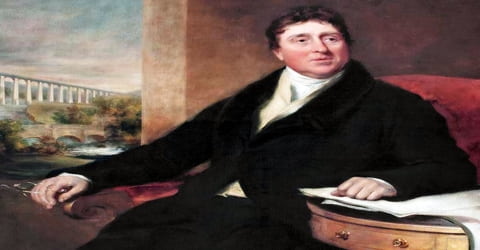 Telford was appointed a surveyor of public works for Shropshire in 1786, a post that entailed the construction of buildings and bridges. Among the spans he built in this era were three over the River Severn, at Montford, Buildwas, and Bewdley, the second being of cast iron.
Civil engineering was a discipline still in its infancy, so Telford was set on establishing himself as an architect. His projects included a renovation of Shrewsbury Castle, the town's prison, the Church of St. Mary Magdalene, Bridgnorth and another church, St Michael, in Madeley. Called in to advise on a leaking roof at St Chad's Church Shrewsbury in 1788, he warned the church was in imminent danger of collapse; his reputation was made locally when it collapsed 3 days later, but he was not the architect for its replacement.
In 1787, Thomas Telford was appointed to work on the renovation of Shrewsbury Castle by his childhood friend and a wealthy man, William Pulteney. Upon completing his project, William was impressed by his work and made him the Surveyor of Public Works for the Country of Shropshire.
Thomas Telford designed a bridge carrying the London-Holyhead road over the River Severn at Montford, in 1790, the first of some 40 bridges he built in Shropshire, including major crossings of the Severn at Buildwas, and Bridgnorth. The bridge at Buildwas was Telford's first iron bridge. He was influenced by Abraham Darby's bridge at Ironbridge and observed that it was grossly over-designed for its function, and many of the component parts were poorly cast. By contrast, his bridge was 30 ft (10 m) wider in span and half the weight, although it now no longer exists. He was one of the first engineers to test his materials thoroughly before construction. As his engineering prowess grew, Telford was to return to this material repeatedly.
Thomas Telford became agent and engineer to the Ellesmere Canal Company, in 1793. His two great aqueducts, which carry this canal over the Ceiriog and Dee valleys in Wales at Chirk and Pontcysyllte (Pont Cysylltau), employed a novel use of troughs of cast-iron plates fixed in the masonry. These brought him national fame. Employed in 1803 by the government to assist in the development of the Scottish Highlands, Telford was responsible for the Caledonian Canal; harbor works at Aberdeen, Dundee, and elsewhere; and the building of more than 900 miles (1,450 km) of roads, including many bridges. Subsequently, in the course of improving the roads from Chester and Shrewsbury to Holyhead, he built his two famous suspension bridges over the River Conwy and the Menai Strait (Wales).
In 1805, The Ellesmere Canal was completed and alongside his canal responsibilities, Telford's reputation as a civil engineer meant he was constantly consulted on numerous other projects. These included water supply works for Liverpool, improvements to London's Docklands and the rebuilding of London Bridge (c.1800). He was consulted in 1806 by the King of Sweden about the construction of a canal between Gothenburg and Stockholm. His plans were adopted and construction of the Göta Canal began in 1810. Telford traveled to Sweden at that time to oversee some of the more important initial excavations. Many of Telford's projects were undertaken due to his role as a member of the Exchequer Bill Loan Commission, an organ set up under the Poor Employment Act of 1817, to help finance public work projects that would generate employment.
Among Telford's other works were the St. Katharine Docks, London; roads in the Scottish Lowlands; and the bridges over the Severn at Tewkesbury and Gloucester. He also acted as a consultant for the Göta Canal in Sweden. Telford was the first president of the Institution of Civil Engineers (founded 1818), in 1820, a post which he held for 14 long years until he died. In 1819, Thomas Telford proposed the design for Menai Suspension Bridge which was completed in 1826.
In 1788, this famous civil engineer was called to inspect a leaking roof of one of the churches in Shrewsbury, St. Chad's Church. Telford suggested the immediate danger of its collapse and within three days, the church collapsed and he gained his reputation as a skilled engineer and architect in the town.
Other works by Telford include the St Katharine Docks (1824-28) close to Tower Bridge in central London, where he worked with the architect Philip Hardwick, the Gloucester and Berkeley Ship Canal (today is known as the Gloucester and Sharpness Canal), Over Bridge near Gloucester, the second Harecastle Tunnel on the Trent and Mersey Canal (1827), and the Birmingham and Liverpool Junction Canal (today part of the Shropshire Union Canal) started in May 1826 but finished, after Telford's death, in January 1835. At the time of its construction in 1829, Galton Bridge was the longest single span in the world. Telford also built Whitstable harbor in Kent in 1832, in connection with the Canterbury and Whitstable Railway with an unusual system for flushing out mud using a tidal reservoir. He also completed the Grand Trunk after James Brindley died due to being over-worked.
Awards and Honor
Royal Swedish Academy of Sciences elected Thomas Telford as a foreign member, in 1821.
In 1968, a new town in Shropshire was named 'Telford' in his honor.
'Edinburgh Telford College' which was opened in 1968 was also named after him until October 2012, when it was renamed as Edinburgh College.
Thomas Telford was one of seven inaugural inductees to the Scottish Engineering Hall of Fame, in 2011.
Death and Legacy
Thomas Telford died peacefully on September 2, 1834, at his home in London. He was buried in Westminster Abbey. A statue was erected to him nearby, in St Andrew's Chapel adjoining the north transept.
Telford was a talented architect, stonemason, and civil engineer. His works offer a reminder of the quality and precision that he dedicated to his craft. Telford was highly touted during his lifetime and continues to be a notable figure.
Thomas Telford pioneered the use of iron in the construction of bridges. On the Shrewsbury Canal project, he designed the cast-iron aqueduct at Longdon-on-Tern which was considered one of the greatest achievements of the era. His notable works also include the construction and renovation of roads which he undertook as the supervisor and architect. Telford rebuilt the sections of the London to Holyhead road, designed the 'String Road' for the Isle of Arran and improved the 'Glasgow-Carlisle Road' which was described as 'a model for future engineers'.
In 2009 his Pontcysyllte aqueduct was designated a UNESCO World Heritage site.
Information Source: