Vladimir Putin – President of Russia
Full name: Vladimir Vladimirovich Putin
Date of birth: 7 October 1952 (age 64)
Place of birth: Leningrad, Russian SFSR, Soviet Union
Nationality: Russian
Political party: Communist Party of the Soviet Union (1975–91), Our Home-Russia (1995–99), Unity (1999–2001), Independent (1991–95; 2001–08), United Russia (2008–present)
Other political affiliations: People's Front (2011–present)
Spouse(s): Lyudmila Shkrebneva (m. 1983; div. 2014)
Children: Mariya Putina, Katerina Tikhonova
Residence: Novo-Ogaryovo, Moscow, Russia
Early Life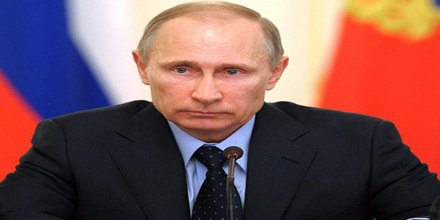 Vladimir Vladimirovich Putin was born in Leningrad (now St. Petersburg), Russia, on October 7, 1952. He is a Russian politician who is the current President of the Russian Federation, holding the office since 7 May 2012. He was Prime Minister from 1999 to 2000, President from 2000 to 2008, and again Prime Minister from 2008 to 2012. During his second term as Prime Minister, he was the Chairman of the United Russia Party, the ruling party.
During Putin's first presidency, the Russian economy grew for eight straight years, and GDP measured in purchasing power increased by 72%. The growth was a result of the 2000s commodities boom, high oil prices, and prudent economic and fiscal policies. Because of constitutionally mandated term limits, Putin was ineligible to run for a third consecutive presidential term in 2008. The 2008 presidential election was won by Dmitry Medvedev, who appointed Putin Prime Minister, beginning a period of so-called "tandemocracy". In September 2011, after presidential terms were extended from four to six years, Putin announced he would seek a third term as president. He won the March 2012 presidential election with 64% of the vote, a result which aligned with pre-election polling. Falling oil prices coupled with international sanctions imposed at the beginning of 2014 after Russia's annexation of Crimea and military intervention in Eastern Ukraine led to GDP shrinking by 3.7% in 2015. Under Putin's leadership, Russia has scored poorly on both the Democracy index and the Corruption index.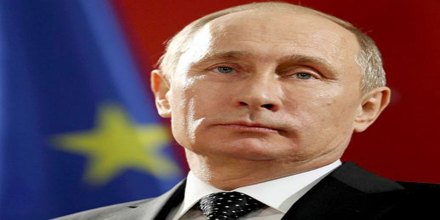 Putin has enjoyed very high domestic approval ratings during his career, and received extensive international attention as one of the world's most powerful leaders. In 2007, he was the Time Person of the Year. In 2015, he was #1 on the Time's Most Influential People List. Forbes ranked him the world's most powerful individual four times in a row from 2013 to 2016.
Childhood and Educational Life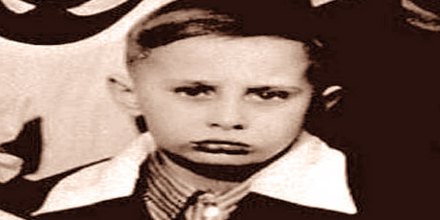 Vladimir Putin was born on October 7, 1952, in Leningrad, Russian SFSR, Soviet Union. His father, Vladimir Putin, participated in the war. In the 1950s, he worked as a security guard and later as a foreman at the carriage works. His mother, Maria Shelomova, was a very kind, benevolent person.
After the war (World War II), the Putin family moved into a room in a communal apartment (kommunalka), in a typical St Petersburg dwelling house on Baskov Lane. In 1960-1968, Vladimir Putin attended Primary School No. 193 in Leningrad. After the eighth grade, he entered High School No. 281, a chemistry-focused magnet school under the aegis of a technology institute, completing his studies there in 1970.
In the sixth grade, Vladimir Putin decided that he needed to achieve something in life, so he began getting good grades, which came easily to him. He was allowed to join the Young Pioneers organisation, and almost immediately became the head of a Pioneer detachment in his class.
In 1970, Vladimir Putin became a student of law department at Leningrad State University, earning his degree in 1975. In the late 1970s and early 1980s, Mr Putin studied at KGB School No. 1 in Moscow.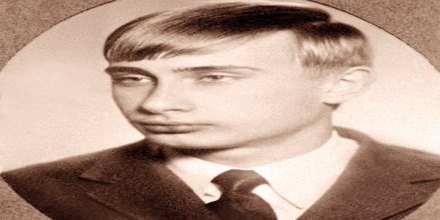 Even before he finished school, Vladimir Putin wanted to work in intelligence. He went to a public reception office of the KGB Directorate to find out how to become an intelligence officer. There, he was told that first, he would have to either serve in the army or complete college, preferably with a degree in law.
Putin studied law at the Leningrad State University in 1970 and graduated in 1975. His thesis was on "The Most Favored Nation Trading Principle in International Law". While there, he was required to join the Communist Party of the Soviet Union, and remained a member until December 1991. Putin met Anatoly Sobchak, an Assistant Professor who taught business law (khozyaystvennoye pravo), and was influential in Putin's career.
Personal Life
Having completed his studies at the Andropov Institute, Vladimir Putin left for East Germany in 1985 and worked there until 1990. But before he left, another major event in his life took place. He met Lyudmila Shkrebneva through a mutual friend. Lyudmila worked as a flight attendant on domestic airlines and had come to Leningrad for three days with a friend.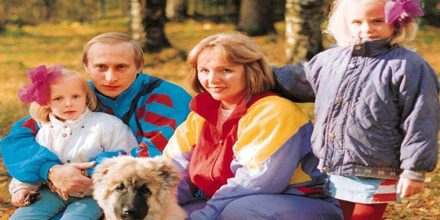 On 28 July 1983, Putin married Lyudmila Shkrebneva, and they lived together in Germany from 1985 to 1990. They have two daughters, Mariya Putina, born 28 April 1985 in Leningrad, Russia, and Yekaterina Putina, born 31 August 1986 in Dresden, East Germany.
On 6 June 2013, Putin announced that their marriage was over, and on 1 April 2014, the Kremlin confirmed that the divorce had been finalised.
In 1985-1990, Vladimir Putin worked in East Germany. He served at the local intelligence office in Dresden. Over the course of his service, he was promoted to the rank of lieutenant colonel and to the position of senior assistant to the head of the department. In 1989, he was awarded the bronze medal issued in the German Democratic Republic, For Faithful Service to the National People's Army.
An Orthodox Christian, Putin is said to attend church services on important dates and holidays on a regular basis and has had a long history of encouraging the construction and restoration of thousands of churches in the region. He generally aims to unify all faiths under the government's authority and legally requires religious organizations to register with local officials for approval.
State Security Agencies
After graduating from Leningrad State University, Putin was assigned to work in the state security agencies. He was first appointed to the Directorate secretariat, then the counterintelligence division, where he worked for about five months. Half a year later, he was sent to operations personnel retraining courses.
Mr Putin spent another six months working in the counterintelligence division. That was when he drew attention from foreign intelligence officers. Then Mr Putin returned again to Moscow to study at the Andropov Red Banner Institute, where he was trained for his trip to Germany.
Political Career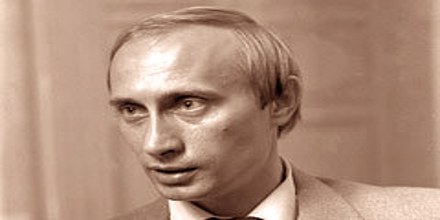 After returning to Leningrad from Germany in 1990, Vladimir Putin became assistant to the rector of Leningrad State University in charge of international relations. In 1996, he and his family moved to Moscow, where his political career began.
After returning to Leningrad from Dresden in 1990, Vladimir Putin found new job as assistant to the rector of Leningrad State University, in which position he was responsible for international relations. Soon he also became an adviser to the chairman of the Leningrad City Council.
Starting in June 1991, Putin began work as Chairman of the Committee for International Relations at the St Petersburg City Hall, and from 1994, concurrently held the position of Deputy Chairman of the St Petersburg City Government.
In May 1995, he organized the Saint Petersburg branch of the pro-government Our Home Is Russia political party, the liberal party of power founded by Prime Minister Viktor Chernomyrdin. In 1995, he managed the legislative election campaign for that party, and from 1995 through June 1997, he was leader of its Saint Petersburg branch.
Moscow. Prime Minister with prospects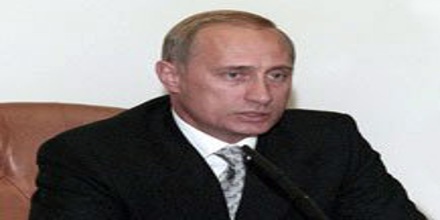 In 1996, Sobchak lost his bid for reelection in Saint Petersburg. Putin was called to Moscow and in June 1996 became a Deputy Chief of the Presidential Property Management Department (other languages) headed by Pavel Borodin. He occupied this position until March 1997. During his tenure, Putin was responsible for the foreign property of the state and organized transfer of the former assets of the Soviet Union and Communist Party to the Russian Federation.
His career rise was rapid. In March 1997, he was appointed Deputy Chief of Staff of the Presidential Executive Office and Chief of Main Control Directorate. Busy with work as he was, he still found time to defend his doctoral thesis on economics at the St Petersburg State Mining Institute. In May 1998, Putin was made First Deputy Chief of Staff of the Presidential Executive Office, and in July 1998, he was appointed Director of the Federal Security Service. From March 1999, he also held the position of Secretary of the Security Council of the Russian Federation.
On 9 August 1999, Putin was appointed one of three First Deputy Prime Ministers, and later on that day was appointed acting Prime Minister of the Government of the Russian Federation by President Yeltsin. Yeltsin also announced that he wanted to see Putin as his successor. Still later on that same day, Putin agreed to run for the presidency.
On 16 August, the State Duma approved his appointment as Prime Minister with 233 votes in favour (vs. 84 against, 17 abstained), while a simple majority of 226 was required, making him Russia's fifth PM in fewer than eighteen months. On his appointment, few expected Putin, virtually unknown to the general public, to last any longer than his predecessors. He was initially regarded as a Yeltsin loyalist; like other prime ministers of Boris Yeltsin, Putin did not choose ministers himself, his cabinet being determined by the presidential administration.
Putin described his time in the prime minister's office as an honour and an interesting experience. "I thought then, if I can get through a year that will already be a good start. If I can do something to help save Russia from falling apart then this would be something to be proud of."
Acting President of the Russian Federation
In December 1999, Boris Yeltsin resigned as president of Russia and appointed Putin acting president until official elections were held, and in March 2000, Putin was elected to his first term with 53 percent of the vote. Promising both political and economic reforms, Putin set about restructuring the government and launching criminal investigations into the business dealings of high-profile Russian citizens. He also continued Russia's military campaign in Chechnya.
In September 2001, in response to the terrorist attacks on the United States, Putin announced Russia's support for the United States in its anti-terror campaign. However, when the United States' "war on terror" shifted focus to the ousting of Iraqi leader Saddam Hussein, Putin joined German Chancellor Gerhard Schröder and French President Jacques Chirac in opposition of the plan.
President and Prime Minister
Vladimir Putin was elected President of Russia on March 26, 2000, and was re-elected to a second term on March 14, 2004. On May 8, 2008, he was appointed Prime Minister by presidential executive order.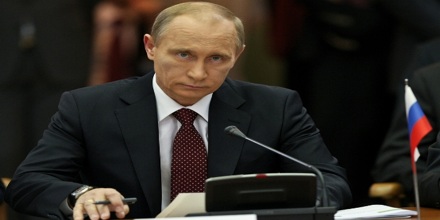 Vladimir Putin was elected President of Russia on March 26, 2000. He was officially inaugurated on May 7, 2000.
The first major challenge to Putin's popularity came in August 2000, when he was criticized for the alleged mishandling of the Kursk submarine disaster.[76] That criticism was largely because it was several days before Putin returned from vacation, and several more before he visited the scene.
Between 2000 and 2004, Putin set about reconstruction of the impoverished condition of the country, apparently winning a power-struggle with the Russian oligarchs, reaching a 'grand-bargain' with them. This bargain allowed the oligarchs to maintain most of their powers, in exchange for their explicit support for—and alignment with—Putin's government. A new group of business magnates emerged, including Gennady Timchenko, Vladimir Yakunin, Yury Kovalchuk, Sergey Chemezov, with close personal ties to Putin.
Second Term as President
In 2004, Putin was re-elected to the presidency, and in April of the following year made a historic visit to Israel for talks with Prime Minister Ariel Sharon—marking the first visit to Israel by any Kremlin leader.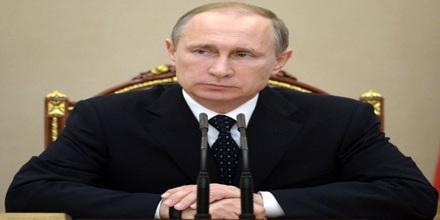 Due to constitutional term limits, Putin was prevented from running for the presidency in 2008. (That same year, presidential terms in Russia were extended from four to six years.) However, when his protégé Dmitry Medvedev succeeded him as president in March 2008, he immediately appointed Putin as Russia's prime minister, allowing Putin to maintain a primary position of influence for the next four years.
Putin was barred from a third term by the Constitution. First Deputy Prime Minister Dmitry Medvedev was elected his successor. In a power-switching operation on 8 May 2008, only a day after handing the presidency to Medvedev, Putin was appointed Prime Minister of Russia, maintaining his political dominance.
Third Term as President
On March 4, 2012, Vladimir Putin was re-elected to his third term as president. After widespread protests and allegations of electoral fraud, he was inaugurated on May 7, 2012, and shortly after taking office appointed Medvedev as prime minister. Once more at the helm, Putin has continued to make controversial changes to Russia's domestic affairs and foreign policy.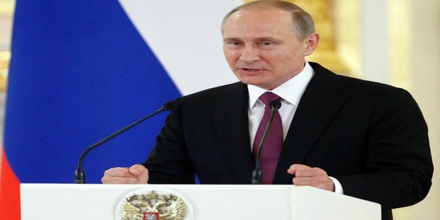 In December 2012, Putin signed into a law a ban on the U.S. adoption of Russian children. According to Putin, the legislation—which took effect on January 1, 2013—aimed to make it easier for Russians to adopt native orphans. However, the adoption ban spurred international controversy, reportedly leaving nearly 50 Russian children—who were in the final phases of adoption with U.S. citizens at the time that Putin signed the law—in legal limbo.
In 2014, Russia hosted the Winter Olympics, which were held in Sochi beginning on February 6. According to NBS Sports, Russia spent roughly $50 billion in preparation for the international event.
However, in response to what many perceived as Russia's recently passed anti-gay legislation, the threat of international boycotts arose. In October 2013, Putin tried to allay some of these concerns, saying in an interview broadcast on Russian television that "We will do everything to make sure that athletes, fans and guests feel comfortable at the Olympic Games regardless of their ethnicity, race or sexual orientation."
In June 2013, Putin attended a televised rally of the All-Russia People's Front where he was elected head of the movement, which was set up in 2011. According to journalist Steve Rosenberg, the movement is intended to "reconnect the Kremlin to the Russian people" and one day, if necessary, replace the increasingly unpopular United Russia party that currently backs Putin.
In the wake of the 2014 Ukrainian revolution, Putin ordered Russian troops to seize Crimea from Ukraine. By 2 March, Russian troops had complete control over Crimea.
On 26 August 2014 Putin met with Ukraine President Petro Poroshenko in Minsk where he expressed a willingness to discuss the situation. Poroshenko responded by asking that Russia halt supplying arms to the Russian backed separatist fighters. He said his country wanted a political compromise and promised the interests of Russian-speaking people in eastern Ukraine would be respected.
On 30 September 2015, President Putin authorized Russian military intervention in the Syrian Civil War, following a formal request by the Syrian government for military help against rebel and jihadist groups.
U.S. Election Hacks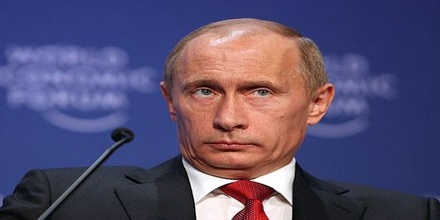 Months prior to the U.S. presidential election, well over a dozen U.S. intelligence agencies unilaterally agreed that Russian intelligence was behind the email hacks of the Democratic National Committee (DNC) and John Podesta, who had, at the time, been chairman of Democratic presidential candidate Hillary Clinton's campaign.
In December 2016 unnamed senior CIA officials further concluded "with a high level of confidence" that Putin was personally involved in intervening in the U.S. presidential election, according to a report by USA Today. The officials further went on to assert that the hacked DNC and Podesta emails that were given to Wikileaks just before U.S. Election Day were designed to undermine Clinton's campaign in favor of her Republican opponent Donald Trump. Soon after, the FBI and National Intelligence Agency publicly supported the CIA's assessments.
Social measures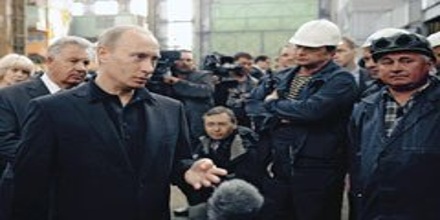 Vladimir Putin is an active supporter of measures to develop the agricultural sector. "Step by step, we are becoming full-fledged masters of our own food and agricultural markets. This is the result of our work to develop the country's agricultural sector, and is the visible fruit of the hard work put in by our grain growers, livestock farmers, and processing companies," he said.
Support for military personnel is another priority for Putin. Servicemen will see their service pay and military pensions increase substantially by 2013, and they will receive housing.
On September 5, 2011, Vladimir Putin announced that over the course of the 2011-2012 academic year, teachers' wages all around the country must be at least as high as the average wage in each given region's economy. He has taken this process under his personal control.