Biography of Waylon Jennings
Waylon Jennings – American singer, songwriter, and musician.
Name: Waylon Arnold Jennings
Date of Birth: June 15, 1937
Place of Birth: Littlefield, Texas, United States
Date of Death: February 13, 2002 (aged 64)
Place of Death: Chandler, Arizona, United States
Occupation: Singer-songwriter, Musician
Father: William Albert Jennings
Mother: Lorene Beatrice
Spouse/Ex: Maxine Caroll Lawrence (m. 1956), Lynne Jones (m. 1962– div. 1967), Barbara Elizabeth Rood (m. 1967), Jessi Colter (M. 1969–2002)
Children: Shooter Jennings, Buddy Dean Jennings, Terry Vance Jennings, Deana Jennings, Tomi Lynne, Julie Rae Jennings
Early Life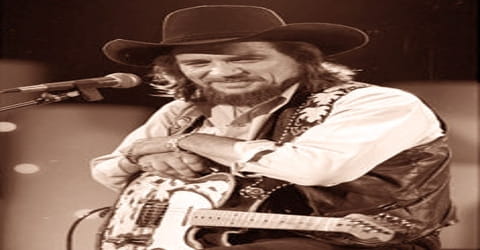 American country music singer and songwriter, Waylon Jennings was born on June 15, 1937, on the G.W. Bitner farm, near Littlefield, Texas. He has recorded some 60 albums and 16 number one country hits and sold more than 40 million records worldwide; in the 1970s he spearheaded, with Willie Nelson, a movement known as "outlaw music," which blended folk lyrics, rock rhythms, and honky-tonk-style instrumentation.
Jennings is famous for being a part of the Outlaw movement and released many critically and commercially hit albums like, 'Lonesome, On'ry and Mean', 'Honky Tonk Heroes' and 'Wanted! The Outlaws' – the first platinum country music album. He started off as a radio performer at the mere age of 12 and eventually worked as a DJ alongside performing with his band locally. He was first signed on by an independent label Trend Records, A&M Records and eventually associated with RCA Victor and gained creative control over his records. He struggled with cocaine addiction for many years in his life, a problem that left him in huge debt and subsequently bankrupt. During his days of struggle, he quit making albums and joined the country supergroup 'The Highwaymen' with Nelson, Kris Kristofferson, and Johnny Cash. He toured for a while in the 1990s mainly to pay off his debts and after 1997 kept at the low profile to spend more time with his son and family.
Though Jennings had been a professional musician since the late '50s, it wasn't until the '70s that Waylon, with his imposing baritone and stripped-down, updated honky tonk, became a superstar. Jennings rejected the conventions of Nashville, refusing to record with the industry's legions of studio musicians and insisting that his music never resemble the string-laden, pop-inflected sounds that were coming out of Nashville in the '60s and '70s. Many artists, including Willie Nelson and Kris Kristofferson, followed Waylon's anti-Nashville stance and eventually the whole "outlaw" movement so-named because of the artists' ragged, maverick image and their independence from Nashville became one of the most significant country forces of the '70s, helping the genre adhere to its hardcore honky tonk roots. Jennings didn't write many songs, but his music which combined the grittiest aspects of honky tonk with a rock & roll rhythm and attitude, making the music spare, direct, and edgy defined hardcore country, and it influenced countless musicians, including members of the new traditionalist and alternative country subgenres of the '80s.
By the early 1980s, Jennings was struggling with a cocaine addiction, which he overcame in 1984. Later, he joined the country supergroup The Highwaymen with Willie Nelson, Kris Kristofferson, and Johnny Cash, which released three albums between 1985 and 1995. During that period, Jennings released the successful album Will the Wolf Survive. Between 1999 and 2001, his appearances were limited by health problems.
In 2001 Jennings was inducted into the Country Music Hall of Fame and in 2007 he was posthumously awarded the Cliffie Stone Pioneer Award by the Academy of Country Music.
Childhood, Family and Educational Life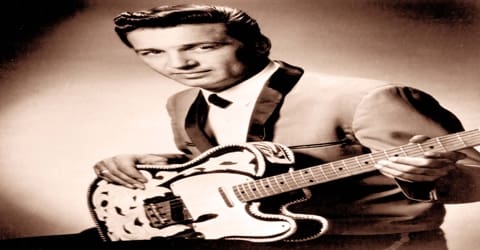 Waylon Jennings, by name Waylon Arnold Jennings, was born on June 15, 1937, in Little Field, Texas, to Lorene Beatrice and William Albert Jennings. He was first named as 'Wayland' but his mother changed it to 'Waylon' after she got to know that 'Wayland' referred to the Wayland Baptist University.
Jennings started learning guitar at the age of 8. By the age of 12, he started playing in a local band and became a radio DJ. He was friends with artists like Willie Nelson, Johnny Cash, etc.
Two years later he left school and spent the next few years picking cotton, eventually moving to Lubbock, TX, in 1954. Once he was in Lubbock, he got a job at the radio station KLLL, where he befriended Buddy Holly during one of the station's shows. Holly became Waylon's mentor, teaching him guitar licks, collaborating on songs, and producing Jennings' first single, "Jole Blon," which was released on Brunswick in 1958. Later that year, Waylon became the temporary bass player for Holly's band the Crickets, playing with the rock & roller on his final tour. Jennings was also scheduled to fly on the plane ride that ended in Holly's tragic death in early 1959, but he gave up his seat at the last minute to the Big Bopper, who was suffering from a cold.
Personal Life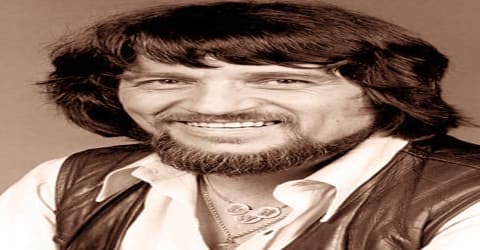 Waylon Jennings was married four times and had six children. He was first married to Maxine Caroll Lawrence in 1956 at age 18, with whom he had four children: Terry Vance Jennings, Julie Rae Jennings, Buddy Dean Jennings, and Deana Jennings. Jennings married again on December 10, 1962, to Lynne Jones, adopting a child, Tomi Lynne. They divorced in 1967.
Jennings next married Barbara Elizabeth Rood in 1967. He composed the song "This Time" about the trials and tribulations of his marriages and divorces. He married for the fourth and final time in Phoenix, Arizona, on October 26, 1969, to Jessi Colter. Colter and Jennings had one son, Waylon Albright Jennings (aka Shooter Jennings, born May 19, 1979). Colter had one daughter, Jennifer, from her previous marriage to Duane Eddy. In the early 1980s, Colter and Jennings nearly divorced due to his addiction to drugs and other forms of substance abuse. However, they remained together until Jennings's death in 2002.
Jennings started consuming amphetamines at the time when he started living with Johnny Cash. He was arrested for conspiracy and possession of cocaine in 1977. But he was released due to lack of evidence. His cocaine addiction escalated and it is said that he used to spend $1,500 every day to buy drugs. This left him in huge debt and subsequent bankruptcy. He came off cocaine completely in 1984.
Career and Works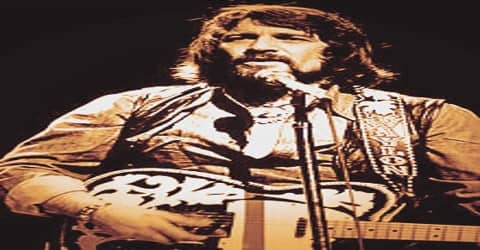 Jennings left school to pursue music professionally and he moved to Lubbock in the same pursuit in 1954. There he found work at a local radio station, KLLL, where he met and befriended early rock and roll star, Buddy Holly. He shifted to Arizona in 1961 and worked in radio for a while, before moving to Phoenix, where he formed a band, 'The Waylors'. The band became famous locally and soon Jennings signed a contract with the independent label Trend Records.
In addition to performing on the air for KVOW, Jennings started to work as a DJ in 1956 and moved to Lubbock. His program ran for six hours, from 4:00 in the afternoon to 10:00 in the evening. Jennings played two hours of country classics, two of current country, and two of mixed recordings. During those final two hours, Jennings played artists such as Chuck Berry and Little Richard. The owner reprimanded him each time he aired the recordings, and when he then played two Richard records in a row, the owner fired him.
In late 1960, Jennings moved to Phoenix, AZ, where he founded a rockabilly band called the Waylors. Jennings and the Waylors began to earn a local following through their performances at the local club JD's, eventually signing to the independent label Trend in 1961. None of the group's singles made any impact, and Jennings began working for Audio Recorders as a record producer. In 1963, Waylon moved to Los Angeles, where he landed a contract with Herb Alpert's A&M Records. By this point, Waylon's music was pure country, and Alpert wanted to move him toward the pop market; Jennings didn't cave into the demands and his sole single, "Sing the Girl a Song, Bill," and album for A&M flopped.
On July 9, 1963, Jennings signed a contract with A&M that granted him 5% of record sales. At A&M, he recorded "Love Denied" backed with "Rave On", and "Four Strong Winds" backed with "Just to Satisfy You". He followed up by recording demos of "The Twelfth of Never", "Kisses Sweeter than Wine", and "Don't Think Twice, It's All Right", and also produced the single "Sing the Girls a Song, Bill", backed with "The Race Is On". The singles were released between April and October 1964. His records had little success because A&M's main releases were folk music rather than Country. He had a few hits on local radio in Phoenix, with Ian Tyson's "Four Strong Winds" and "Just To Satisfy You", which was co-written with Bowman. Meanwhile, he recorded an album on BAT records, called Waylon at JD's. After 500 copies were sold at the club, another 500 copies were pressed by the Sounds label. He also played lead guitar for Patsy Montana on a 1964 album.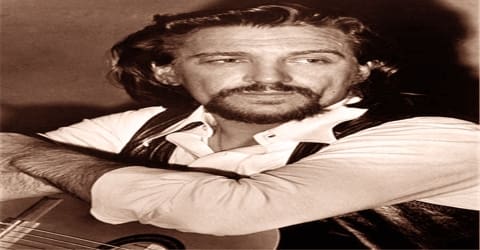 Jennings was finally introduced to producer Chet Atkins by singer Bobby Bare, who signed him to RCA Victor in 1965. In the same year, his hit single 'That's the Chance I'll Have to Take' peaked the charts. Jennings released his debut album 'Folk-Country' in 1966. It was followed by albums, 'Leavin' Town' and 'Nashville Rebel' in the same year. 'Nashville rebel' was the soundtrack to an independent film of the same name, starring Jennings. During the rest of the 1960s, Jennings released mid-chart albums, like, 'Waylon Sings Ol' Harlan (1967)', 'Love of the Common People (1967)', 'The One and Only (1967)', 'Hangin' On (1968)', 'Jewels (1968)', 'Just to Satisfy You (1969)', etc.
In 1970, Jennings recorded several songs by a struggling but promising songwriter called Kris Kristofferson, which led to a pair of ambitious albums Singer of Sad Songs and Ladies Love Outlaws the following year. On these two records, he developed the roots of outlaw country, creating a harder, tougher muscular sound with a selection of songs by writers like Alex Harvey and Hoyt Axton. During the following year, Waylon began collaborating with Willie Nelson, recording and writing several songs with the songwriter.
In 1972, Jennings released 'Ladies Love Outlaws' and the hit single from the same album, with the same title, became a huge hit. By this time Jennings got increasingly exasperated by his recording company's creative hold on his music. In the same year, he signed on Neil Reshen as his producer and he gained a new deal with RCA with complete artistic control. He released albums like: 'Lonesome, On'ry, and Mean (1873)', 'Honky Tonk Heroes (1973)', 'The Ramblin' Man (1974)', etc.
By 1972, after the release of 'Ladies Love Outlaws', his recording contract was nearing an end. Sick with hepatitis, Jennings was hospitalized. Afflicted by disease, and the music industry, he was considering retirement. Albright visited him and convinced him to continue. Albright talked to him about making Neil Reshen his new manager. Meanwhile, Jennings requested a US$25,000 royalty advance from RCA Records to cover his living expenses during his recovery. The same day he met Rashen, RCA sent Jerry Bradley to offer Jennings US$5,000 as a bonus for signing a new 5% royalty deal with RCA, the same terms he had accepted in 1965. After reviewing with Reshen, he rejected the offer and hired Reshen.
Jennings and his new sound slowly began to gain more fans, and in 1974 he had his first number one, "This Time," followed by yet another number one single, "I'm a Ramblin' Man," and the number two "Rainy Day Woman." Waylon's success continued throughout 1975, as Dreaming My Dreams featuring one of his signature songs, the number one "Are You Sure Hank Done It This Way" reached number 49 on the pop charts; he was also voted the Country Music Association's Male Vocalist of the Year.
In 1976, Jennings released the album 'Wanted! The Outlaws', an album he recorded with Willie Nelson, Tompall Glaser, and Jessie Colter for RCA Records. The album was the first country music album certified platinum.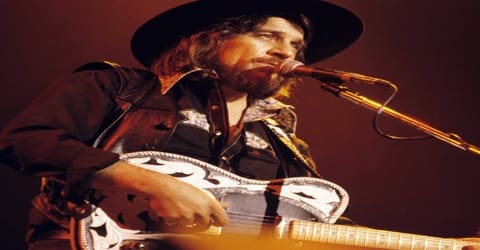 Frustrated by what Jennings saw as the increasingly bland sound of country music, he teamed with Nelson in 1976 to produce their own album, Wanted: The Outlaws, which launched the outlaw music movement and became the first Nashville album to sell a million copies. A later duet with Nelson, "Mammas Don't Let Your Babies Grow Up to Be Cowboys," earned the two a Grammy Award in 1978. Jennings wrote the theme song and provided narration for the popular 1980s television series The Dukes of Hazzard.
The album 'Waylon and Willie' was released in 1978, and gave the hit single 'Mammas Don't Let Your Babies Grow Up to Be Cowboys'. Another album 'I've Always Been Crazy' also released in the same year. Jennings along with Johnny Cash, Kris Kristofferson, and Nelson formed a band called 'The Highwaymen' in the mid-1980s. Apart from that, he released: 'Turn the Page (1985)', 'Sweet Mother Texas (1986)', 'A Man Called Hoss (1987)', 'Hangin' Tough (1987)', etc.
Over the course of the late '70s and early '80s, Jennings scored ten number one hits, including "Luckenbach, Texas (Back to the Basics of Love)" (which hit number 25 on the pop charts and spent six weeks at the top of the country charts), "The Wurlitzer Prize (I Don't Want to Get Over You)," "I've Always Been Crazy," "Amanda," "Theme from 'The Dukes of Hazzard' (Good Ol' Boys)," and three duets with Nelson.
In 1979, Jennings released Greatest Hits, which was certified gold the same year and quintuple platinum in 2002. Also in 1979, Jennings joined the cast of the CBS series The Dukes of Hazzard as the Balladeer, the narrator. The only episode to feature him in person was "Welcome, Waylon Jennings", during the seventh season. Jennings played himself, presented as an old friend of the Duke family. For the show, he also wrote and sang the theme song "Good Ol' Boys", which became the biggest hit of his career. Released as a single in promotion with the show, it became Jennings's 12th single to reach number one on the Billboard Country Singles chart. It was also a crossover hit, peaking at no. 21 on the Billboard Hot 100.
Also in 1985, Jennings parted ways with RCA, signing with MCA Records the following year. At first, he had several hit singles for the label, including the number one "Rose in Paradise," but by the end of the '80s, he was no longer able to crack the Top 40. In 1990, Waylon switched labels again, signing with Epic. "Wrong," his first single for the label, reached the Top Ten in 1990, and "The Eagle" reached the Top 40 the following year, but after that minor hit, none of his singles were charting.
In 1985, Jennings joined with the USA for Africa to record "We Are the World", but he left the studio because of a dispute over the song's lyrics that were to be sung in Swahili. Ironically, after Jennings left the session, the idea was dropped at the prompting of Stevie Wonder, who pointed out that Ethiopians did not speak Swahili. By this time, his sales had decreased. After the release of Sweet Mother Texas, Jennings signed with Music Corporation of America. The debut release with the label Will the Wolf Survive (1985) peaked at number one in Billboard's Country albums in 1986. Jennings's initial success tailed off, and in 1990, he signed with Epic Records. His first release, The Eagle, became his final top 10 album.
In the mid-1990s, Jennings formed another group called 'The Old Dogs' with Bare, Jerry Reed, and Mel Tillis; the group recorded a double album. After that, he formed 'Waylon & The Waymore Blues Band'. His last works were: 'The Eagle (1990)', 'Too Dumb for New York City, Too Ugly for L.A. (1992)', 'Cowboys, Sisters, Rascals & Dirt (1993)', 'Waymore's Blues (Part II) (1994)', 'Right for the Time (1996)', 'Closing In on the Fire (1998)', etc.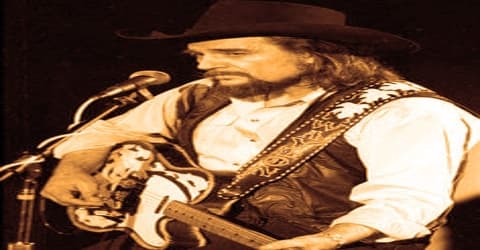 In 1998, Jennings teamed up with Bare, Jerry Reed, and Mel Tillis to form the Old Dogs. The group recorded a double album of songs by Shel Silverstein. In mid-1999, Jennings assembled what he referred to as his "hand-picked dream team" and formed Waylon & The Waymore Blues Band. Consisting primarily of former Waylors, the 13-member group performed concerts from 1999 to 2001. In January 2000, Jennings recorded what became his final album at Nashville's historic Ryman Auditorium, Never Say Die: Live.
Awards and Honor
In his country music career, Jennings achieved many awards like – two Grammy Awards, Four Country Music Association Awards, Two Academy of Country Music awards, County Music Hall of Fame induction, Nashville Songwriters' Festival award, etc.
In October 2001, Jennings was inducted into the Country Music Hall of Fame.
On July 6, 2006, Jennings was inducted to Guitar Center's RockWalk in Hollywood, California. On June 20, 2007, Jennings was posthumously awarded the Cliffie Stone Pioneer Award by the Academy of Country Music.
Death and Legacy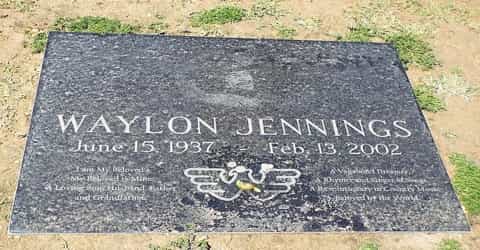 Jennings's health had been deteriorating for years before his death. After quitting cocaine, he ended his habit of smoking six packs of cigarettes daily in 1988. The same year, he underwent heart bypass surgery By 2000, his diabetes worsened, and the pain reduced his mobility, forcing Jennings to end most touring. Later the same year, he underwent surgery to improve his leg circulation.
Waylon Jennings died in his sleep of diabetic complications on February 13, 2002, at the age of 64, in Chandler, Arizona. He was buried in Mesa City Cemetery, Mesa, Arizona. At the funeral ceremony, on February 15, Jessi Colter sang "Storms Never Last" for the attendees, who included Jennings's close friends and fellow musicians.
Jennings contribution to the Outlaw Country movement is considered to be his most important work. Albums like: 'Lonesome, On'ry and Mean', 'Honky Tonk Heroes', 'Are You Ready for the Country' and 'Wanted! The Outlaws' helped in shaping the movement.
Jennings's music had a major influence on several neotraditionalists and alternative country artists, including Hank Williams Jr., The Marshall Tucker Band, Travis Tritt, Steve Earle, Jamey Johnson, John Anderson, his son, Shooter Jennings, Sturgill Simpson, and Hank Williams III.
Information Source: