Biography of William Somerset Maugham
William Somerset Maugham – British playwright, novelist, and short story writer.
Name: W. Somerset Maugham
Date of Birth: 25 January 1874
Place of Birth: British Embassy, Paris, France
Date of Death: 16 December 1965 (aged 91)
Place of Death: Nice, Alpes-Maritimes, France
Occupation: Playwright, novelist, short story writer
Father: Robert Ormond Maugham
Mother: Edith Mary (Née Snell)
Spouse/Ex: Syrie Maugham (m. 1917–1929)
Children: Mary Elizabeth Maugham (1915–1998)
Early Life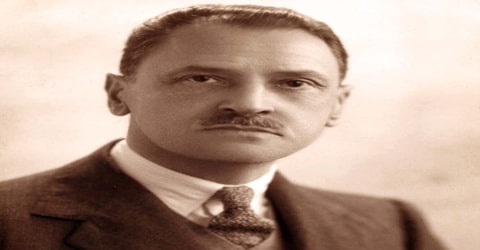 William Somerset Maugham, better known as W. Somerset Maugham, was born on January 25, 1874, Paris, France. He was an English novelist, playwright, and short-story writer whose work is characterized by a clear unadorned style, cosmopolitan settings, and a shrewd understanding of human nature. He was one of the most reputed and well-known writers of his era, and one of the highest-paid authors of his time.
After both his parents died before he was 10, Maugham was raised by a paternal uncle who was emotionally cold. Not wanting to become a lawyer like other men in his family, Maugham eventually trained and qualified as a physician. The initial run of his first novel, Liza of Lambeth (1897), sold out so rapidly that Maugham gave up medicine to write full-time.
His work was popular for his simple style of writing, as well as his sharp and accurate understanding and judgment of human nature. His uniqueness inspired several other writers like Ian Fleming and George Orwell. Orwell stated that he not only immensely admired Maugham's straightforward storytelling skills, but it was Maugham who had inspired him the most, out of all writers. English writer Anthony Burgess also praised Maugham's influence by including a fictional portrait in one of his novels 'Earthly Powers.'
During the First World War, he served with the Red Cross and in the ambulance corps, before being recruited in 1916 into the British Secret Intelligence Service, for which he worked in Switzerland and Russia before the October Revolution of 1917. During and after the war, he traveled in India and Southeast Asia; these experiences were reflected in later short stories and novels.
He is also remembered for his short stories, most of them dealing with the lives of the Western colonists, mostly British, in the Far East. The emotional toll which the colonists had to bear by their isolation was expressed in the stories. Maugham can also be regarded as one of the important travel writers of the inter-war years. His work 'The Gentleman in the Parlour' deals with a journey through places like Burma, Siam, Cambodia, and Vietnam. This work is regarded as Maugham's best work in this genre. Many of his works have also been adapted for both television and radio.
Childhood, Family and Educational Life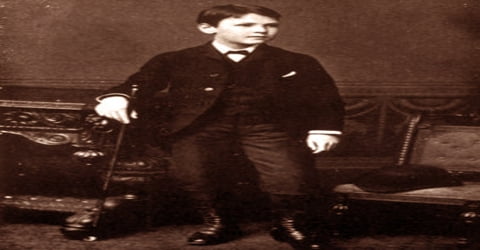 Somerset Maugham, in full William Somerset Maugham, was born to English parents Robert Ormond Maugham and Edith Mary, on 25th January 1874, in the UK Embassy in Paris. Maugham's father, Robert Ormond Maugham, was a lawyer who handled the legal affairs of the British embassy in Paris. Since French law declared that all children born on French soil could be conscripted for military service, his father arranged for Maugham to be born at the embassy, technically on British soil. His grandfather, another Robert, was a prominent lawyer and co-founder of the Law Society of England and Wales.
Maugham lost both parents at a very early age after which he was sent to the UK to live with his uncle, Henry McDonald Maugham. However, his uncle proved to be cruel and unsympathetic to young William and the boy was damaged psychologically. He was sent to the King's school in Canterbury. His uncle allowed him to travel to Germany, where he studied literature, philosophy and German at Heidelberg University. During his year in Heidelberg Maugham met and had a sexual affair with John Ellingham Brooks, an Englishman ten years his senior. He also wrote his first book there, a biography of Giacomo Meyerbeer, an opera composer.
However, French being his first language, he had very bad English, for which he was often mocked. He also developed a stammer that stayed throughout his life. After a year at Heidelberg, he entered St. Thomas' medical school, London, and qualified as a doctor in 1897. While Maugham did some work in the medical field, it was as if his time in the profession was only to inspire his writing.
Personal Life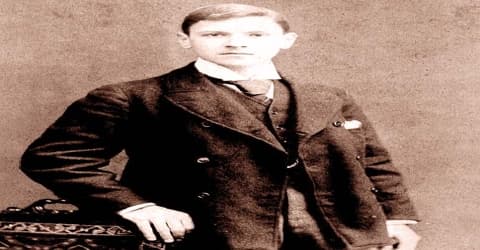 Despite being known for having homosexual tendencies, William Somerset Maugham entered into a relationship with Syrie Wellcome, who was the wife of Henry Wellcome, a renowned pharmaceutical entrepreneur. They had a daughter named Mary Elizabeth Maugham (1915–1998). Henry Wellcome sued his wife for divorce, naming Maugham as co-respondent.
Their daughter was named Mary Elizabeth Maugham, also known as Liza, and she was his only biological child.
In May 1917, following the decree absolute, Syrie Wellcome and Maugham were married. Syrie Maugham became a noted interior decorator who in the 1920s popularized "the all-white room". Their daughter was familiarly called Liza and her surname was changed to Maugham.
His marriage with Syrie was a troubled one and the couple later separated. Maugham later had relationships with Gerald Haxton and Alan Searle.
Maugham has been described as both bisexual and as homosexual. In addition to his 13-year marriage to Syrie Wellcome, he had affairs with other women in his youth. In later life, Maugham was exclusively homosexual. Frequently quoted in this connection is Maugham's statement to his nephew Robin:
I tried to persuade myself that I was three-quarters normal and that only a quarter of me was queer whereas really it was the other way around. — W. Somerset Maugham
Career and Works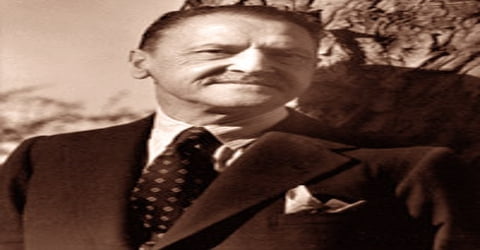 Maugham traveled in Spain and Italy and in 1908 achieved a theatrical triumph four plays running in London at once that brought him financial security. During World War I he worked as a secret agent. After the war, he resumed his interrupted travels and, in 1928, bought a villa on Cape Ferrat in the south of France, which became his permanent home.
Some critics have assumed that the years Maugham spent studying medicine were a creative dead end, but Maugham did not feel this way about this time. He was living in the great city of London, meeting people of a "low" sort whom he would never have met otherwise, and seeing them at a time of heightened anxiety and meaning in their lives. In maturity, he recalled the value of his experience as a medical student: "I saw how men died. I saw how they bore the pain. I saw what hope looked like, fear and relief …"
In his first novel, Liza of Lambeth, which was published in 1897, Maugham explores the darkness of working-class life in England through the main character, Liza. She is raped, suffers from domestic violence, and has a miscarriage. Liza is pained. Maugham writes, "Her mother came to bed, and quickly went off to sleep, leaving Liza to bear her agony alone. She began to have frightful pains all over her, and she held her breath to prevent herself from crying out… She clutched the sheets in her agony, and at last, about six o'clock in the morning, she could bear it no longer, and in the anguish of labor screamed out. . ." The pain Liza experiences is distinctly described because of Maugham's astute observances in the field.
Over the next decade, he traveled and spent his time in places such as Spain and Capri. However, he struggled for the next ten years before finding massive success in 1907 with the play 'Lady Frederick.' By the next year, he had four plays running simultaneously in London.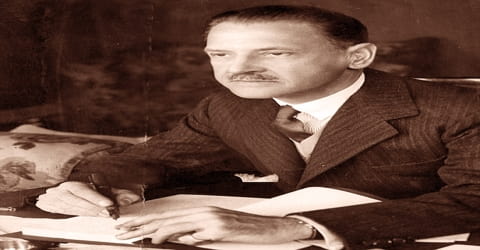 Maugham's supernatural thriller, The Magician (1908), based its principal character on the well-known and somewhat disreputable Aleister Crowley. Crowley took some offence at the treatment of the protagonist, Oliver Haddo. He wrote a critique of the novel, charging Maugham with plagiarism, in a review published in Vanity Fair. Maugham survived the criticism without much damage to his reputation.
His reputation as a novelist rests primarily on four books: Of Human Bondage (1915), a semi-autobiographical account of a young medical student's painful progress toward maturity; The Moon and Sixpence (1919), an account of an unconventional artist, suggested by the life of Paul Gauguin; Cakes and Ale (1930), the story of a famous novelist, which is thought to contain caricatures of Thomas Hardy and Hugh Walpole; and The Razor's Edge (1944), the story of a young American war veteran's quest for a satisfying way of life. Maugham's plays, mainly Edwardian social comedies, soon became dated, but his short stories have increased in popularity.
By 1914, he had become quite famous with ten plays as well as ten novels to his name. When the World War I broke out, he joined the British Red Cross' "Literary Ambulance Drivers", along with twenty-three other well-known writers. After the war, he continued to write and edit works as well. He later focused on a novel based on the life of Paul Gaugin which was named 'The Moon and Sixpence', published in 1919. He also wrote books portraying the last days of colonialism in India as well as other parts of Southeast Asia.
While Maugham left the medical field shortly after the small success of his first novel, his experiences still influenced his works. In Of Human Bondage, published in 1915, Maugham describes the coming of age of a young medical student. Therein, he writes, "Insensibly he formed the most delightful habit in the world, the habit of reading: he did not know that thus he was providing himself with a refuge from all the distress of life; he did not know either that he was creating for himself an unreal world which would make the real world of every day a source of bitter disappointment." Perhaps this was Maugham, reading to escape, yet also becoming more aware of realities, harsh realities.
Maugham was a nonbeliever, having stated that he remained agnostic to the questions concerning the existence of God. He considered that the misery and bitterness of the world suggested that God did not exist and that "the evidence adduced to prove the truth of one religion is of very much the same sort as that adduced to prove the truth of another." He did not believe in God, nor an afterlife, and considered the notions of future punishment or reward to be outrageous.
Many portray the conflict of Europeans in alien surroundings that provoke strong emotions, and Maugham's skill in handling plot, in the manner of Guy de Maupassant, is distinguished by economy and suspense. In The Summing Up (1938) and A Writer's Notebook (1949) Maugham explains his philosophy of life as resigned atheism and a certain skepticism about the extent of man's innate goodness and intelligence; it is this that gives his work its astringent cynicism.
Maugham also did intelligence work for the British Secret Intelligence Service and undertook a special mission in Russia. It was actually an attempt to keep the Provisional Government in power and thus keep Russia in war, by countering German pacifist agenda. He wrote a book about his experiences as a spy, which was published as 'Ashenden: Or the British Agent.' It is a collection of short stories about an aloof spy, the very character who is considered by many to have inspired the influential James Bond novels.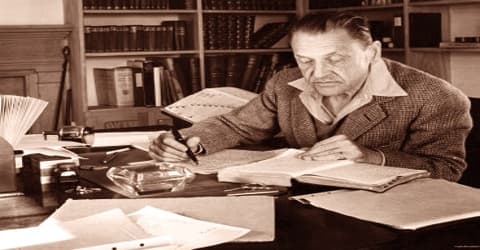 'The Moon and Sixpence' written and published in 1919, 'Cakes and Ale' (1930), and 'The Razor's Edge' (1944), can also be regarded as some of his most important works, on which Maugham's reputation as a novelist stands on.
In 1922, Maugham dedicated his book On A Chinese Screen to Syrie. This was a collection of 58 ultra-short story sketches, which he had written during his 1920 travels through China and Hong Kong, intending to expand the sketches later as a book.
Among his short stories, some of the most memorable are those dealing with the lives of Western, mostly British, colonists in the Far East. They typically express the emotional toll the colonists bear by their isolation. "Rain", "Footprints in the Jungle", and "The Outstation" are considered especially notable. "Rain", in particular, which charts the moral disintegration of a missionary attempting to convert prostitute Sadie Thompson, has kept its reputation. It has been adapted as a player and as several films. His The Magician (1908) is based on British occultist Aleister Crowley.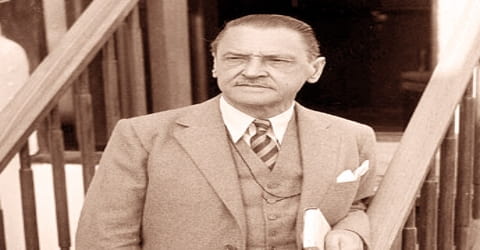 Maugham was one of the most significant travel writers of the inter-war years and can be compared with contemporaries such as Evelyn Waugh and Freya Stark. His best efforts in this line include The Gentleman in the Parlour, dealing with a journey through Burma, Siam, Cambodia, and Vietnam, and On a Chinese Screen, a series of very brief vignettes that might have been sketched for stories left unwritten.
Awards and Honor
Maugham's public view of his abilities remained modest. Toward the end of his career, he described himself as "in the very first row of the second-raters".
In 1948 he wrote, "Great Novelists and Their Novels" in which he listed the ten best novels of world literature in his view.
In 1954, William Somerset Maugham was honored by being made a Companion of Honor, which is an honorable order of the Commonwealth Realms.
On the list of the 100 best English-language novels of the 20th Century by the Modern Library, Maugham's 'Of Human Bondage' was ranked at No. 66.
Death and Legacy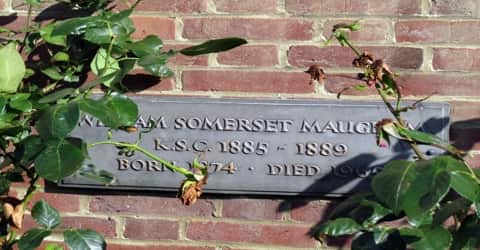 Maugham lived a long life and passed away on 16 December in 1965 in Nice, France. He was 91.
His introduction to grief at a young age may have inspired many of his insights. In Of Human Bondage, he wrote, "… .the young know they are wretched for they are full of the truthless ideals which have been instilled into them, and each time they come in contact with the real they are bruised and wounded." Maugham used his grief to recognize how quickly life can become much more real. This is not to say, however, that his writing would become macabre and sad. It just shows that Maugham used his understanding of life to propel his writing. It worked.
Many portraits were painted of Somerset Maugham, including that by Graham Sutherland in the Tate Gallery, and several by Sir Gerald Kelly. Sutherland's portrait was included in the exhibit Painting the Century: 101 Portrait Masterpieces 1900–2000 at the National Portrait Gallery.
Information Source: