Yulia Tymoshenko – 10th and 13th Prime Minister of Ukraine
Full name: Yulia Volodymyrivna Hrihyan
Date of birth: 27 November 1960 (age 56)
Place of birth: Dnipropetrovsk, Ukrainian SSR, Soviet Union
Political party: Hromada (1997–1999), Fatherland (1999–present)
Other political affiliations: Yulia Tymoshenko Bloc (2001–2012), Dictatorship Resistance Committee (2011–2014)
Spouse(s): Oleksandr (1979–present)
Children: Eugenia Tymoshenko
Early Life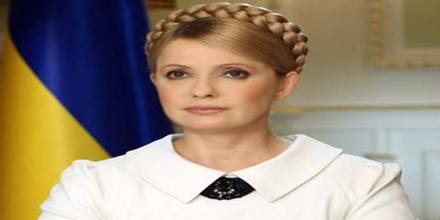 Yuliya Tymoshenko, née Yuliya Volodymyrivna, Yuliya also spelled Yulia was born on November 27, 1960,in Dnipropetrovsk, Ukraine, U.S.S.R. now in Ukraine. She is a Ukrainian businesswoman and politician, who served as prime minister of Ukraine (2005, 2007–10).
Tymoshenko is the leader of the All-Ukrainian Union "Fatherland" political party that has 19 seats in parliament and has Tymoshenko as its parliamentary faction leader. In the 2012 Ukrainian parliamentary election the party had received the second most votes, winning 101 of parliament's 450 seats.
In the 2014 Ukrainian presidential election Tymoshenko received 12.81% of the vote, coming in second place after Petro Poroshenko who won the election with 54.7%. Tymoshenko finished second in the Ukrainian presidential election of 2010 runoff, losing by 3.5 percentage points to the winner, Viktor Yanukovych. In the first round she had also finished second.
In 2005 Tymoshenko placed third in Forbes magazine's list of the world's most powerful women.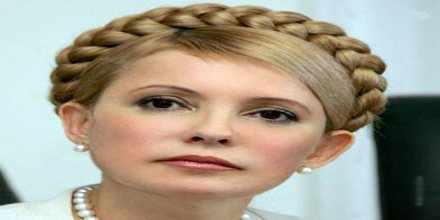 After the 2010 presidential election, a number of criminal cases were brought against her. On 11 October 2011 she was convicted of embezzlement and abuse of power, and sentenced to seven years in prison and ordered to pay the state $188 million. The prosecution and conviction were viewed as politically biased by many governments – most prominently the European Union, who repeatedly called for the release of Tymoshenko as the primary condition for signing the EU Association Agreement, the US, and international organizations such as Human Rights Watch and Amnesty International. She was released on 22 February 2014, in the concluding days of the Euromaidan revolution, following a revision of the Ukrainian criminal code that effectively decriminalized the actions for which she was imprisoned. The decision was supported by 322 votes. She was officially rehabilitated on 28 February 2014. Just after the Euromaidan revolution, the Ukrainian Supreme Court and European Court of Human Rights closed the case and found that "no crime was committed".
Childhood and Educational Life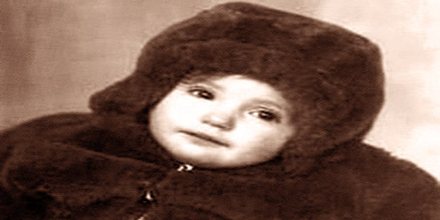 Tymoshenko was born Yulia Hrihyan 27 November 1960, in Dnipropetrovsk, Soviet Ukraine, Soviet Union. Her father, Volodymyr Hrihyan, who according to his Soviet passport was Latvian, was born on 3 December 1937, also in Dnipropetrovsk. He abandoned his wife and young daughter when Yulia was between one and three years old; Yulia used her mother's surname. Her mother, Lyudmila Telehina (née Nelepova), was born on 11 August 1937, also in Dnipropetrovsk.
In 1977, Tymoshenko graduated from high school in Dnipropetrovsk. In 1978 Tymoshenko was enrolled in the Automatization and Telemechanics Department of the Dnipropetrovsk Mining Institute. In 1979 she transferred to the Economics Department of the Dnipropetrovsk State University, majoring in cybernetic engineering and graduating in 1984 with first degree honors as an engineer-economist. In 1999 she defended her PhD dissertation, titled State Regulation of the tax system, at the Kyiv National Economic University.
Personal Life
Tymoshenko has said that, like most Soviet citizens, she spoke only Russian in her childhood (although she studied the Ukrainian language and Ukrainian literature at school for 10 years, as did all schoolchildren in Soviet Ukraine). In January 2010 Tymoshenko stated that in Dnipropetrovsk she did not have to speak Ukrainian until she was 36 (i.e. before 1996). According to Tymoshenko her braids are a family tradition.
In 1979 Yulia married businessman Oleksandr Tymoshenko (born 11 June 1960). The couple have a daughter – Yevhenia (Eugenia) Tymoshenko (born 20 February 1980).
In her spare time, before she was imprisoned, Tymoshenko ran on a treadmill for exercise and listened to the music of Andrea Bocelli, Sarah Brightman, Anna Netrebko and Alessandro Safina. Ukrayinska Pravda and Лівий берег are her favourite news sources. Tymoshenko stated that she watched the Tunisian Revolution and Egyptian Revolution of 2011 "with joy and admiration"
Professional Career
Tymoshenko has worked as an economy engineer at the machine-building plant in Dnipropetrovsk. Prior to her political career, she became a successful but controversial businesswoman in the gas industry, becoming by some estimates one of the richest people in the country. Before becoming Ukraine's first female prime minister in 2005, Tymoshenko co-led the Orange Revolution. She was placed third in Forbes magazine's List of The World's 100 Most Powerful Women 2005.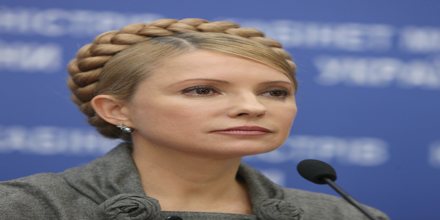 In 1991 Tymoshenko established (jointly with her husband Oleksandr, Gennadi Tymoshenko, and Olexandr Gravets) "The Ukrainian Petrol Corporation", a company that supplied the agriculture industry of Dnipropetrovsk with fuel from 1991 to 1995. Tymoshenko worked as a general director. In 1995 this company was reorganized into United Energy Systems of Ukraine. Tymoshenko served as the president of United Energy Systems of Ukraine, a privately owned middleman company that became the main importer of Russian natural gas to Ukraine, from 1995 to 1 January 1997. During that time she was nicknamed the "gas princess".
Tymoshenko was involved in business relations (either co-operative or hostile) with many important figures of Ukraine. Tymoshenko also had to deal with the management of the Russian corporation, Gazprom. Yulia Tymoshenko claims that, under her management, UESU successfully solved significant economic problems: in 1995–1997, Ukraine's multi-billion debt for Russian natural gas was paid; Ukraine resumed international cooperation in machine building, the pipe industry and construction; and Ukraine's export of goods to Russia doubled. In the period 1995–1997 Tymoshenko was considered one of the richest business people in Ukraine. When Tymoshenko made her initial foray into national politics, her company became an instrument of political pressure on her and on her family.
Political Career
Tymoshenko entered politics in 1996, when she was elected to the Verkhovna Rada (the Ukrainian parliament) in constituency No. 229, Bobrynets, Kirovohrad Oblast, winning a record 92.3% of the vote. In Parliament, Tymoshenko joined the Constitutional Centre faction. In February 1997 this centrists faction was 56 lawmakers strong and, according to Ukrayinska Pravda, it, first, supported the policies of Ukrainian President Leonid Kuchma. In late 1997, Tymoshenko called for impeachment and the next Ukrainian Presidential elections to be held not in 1999, but in the fall of 1998. In late November 1997, the General Prosecutor of Ukraine asked the Verkhovna Rada to lift Tymoshenko's parliamentary immunity, but the deputies voted against it.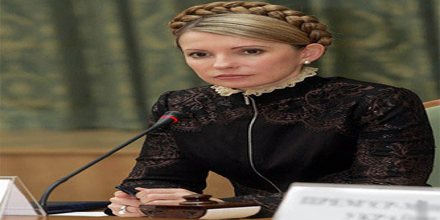 She was re-elected in 1998, winning a constituency in the Kirovohrad Oblast, and was also number six on the party list of Hromada. She became an influential person in the parliament, and was appointed the Chair of the Budget Committee of the Verkhovna Rada.
From late December 1999 to January 2001, Tymoshenko was the Deputy Prime Minister for the fuel and energy sector in the cabinet of Viktor Yushchenko. She officially left parliament on 2 March 2000. Under her guidance, Ukraine's revenue collections from the electricity industry grew by several thousand percent. She scrapped the practice of barter in the electricity market, requiring industrial customers to pay for their electricity in cash. She also terminated exemptions for many organizations which excluded them from having their power disconnected.
On 18 August 2000 Oleksandr Tymoshenko, CEO of United Energy Systems of Ukraine (UESU) and Yulia Tymoshenko's husband, was detained and arrested. Tymoshenko herself stated that her husband's arrest was the result of political pressure on her. On 19 January 2001 president Leonid Kuchma ordered Yulia Tymoshenko to be dismissed. Then prime minister Viktor Yushchenko silently accepted her dismissal, despite her achievements in the energy sector.
On 13 February 2001, Tymoshenko was arrested and charged with forging customs documents and smuggling gas in 1997 (while president of United Energy Systems of Ukraine). Her political supporters organized numerous protest rallies near the Lukyanivska Prison where she was held in custody. In March 2001, Pechersk District Court (Kiev) found the charges groundless and cancelled the arrest sanction.
The criminal case was closed in Ukraine in January 2005 due to lack of evidence, and in Russia in December 2005 by reason of lapse of time. On 18 November 2005 the Supreme Court of Ukraine issued a ruling which invalidated all criminal cases against Yulia Tymoshenko and her family. Despite this the case was reopened in Ukraine on 24 October 2011, after Yanukovych came to power.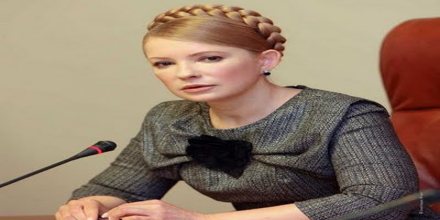 Tymoshenko's husband, Oleksandr, spent two years (2002–2004) in hiding in order to avoid incarceration on charges the couple said were unfounded and politically motivated by the former Kuchma administration.
On 11 August 2001, civilian and military prosecutors in Russia opened a new criminal case against Tymoshenko accusing her of bribery. On 27 December 2005, Russian prosecutors dropped these charges.
In January 2002 Tymoshenko was involved in a mysterious car accident that she survived with minor injuries – an episode some believe to have been a government assassination attempt. Her Mercedes, part of a two-vehicle convoy, collided with a Lada in Kiev. The driver of the other car suffered head injuries and police said initial investigations suggested that Tymoshenko's chauffeur had been at fault.
On 24 January 2005, Tymoshenko was appointed acting Prime Minister of Ukraine under Yushchenko's presidency. On 4 February Tymoshenko's premiership appointment was ratified by the parliament with an overwhelming majority of 373 votes (226 were required for approval). The Tymoshenko cabinet did not have any other members of Tymoshenko's party besides Tymoshenko herself and Oleksandr Turchynov, who was appointed the chief of Security Service of Ukraine. The ministers who were working with her took her side in the later confrontation with Viktor Yushchenko.
On 28 July, Forbes named Tymoshenko the third most powerful woman in the world, behind only Condoleezza Rice and Wu Yi. However, in the magazine's list published on 1 September 2006, Tymoshenko's name was not among the top 100.
The work of Yulia Tymoshenko as prime minister in 2005 was complicated due to internal conflicts in the "orange" team. According to Tymoshenko, President Yushchenko and Petro Poroshenko were trying to turn the National Security and Defense Council into the "second Cabinet of Ministers". She  was succeeded as prime minister by Yuriy Yehanurov.
In 2006 Tymoshenko announced that she wanted to return to the post of prime minister. She managed to form a strong team that started a political fight on two fronts – with Viktor Yanukovych's and Viktor Yushchenko's camps.
Tymoshenko's nomination and confirmation as the new prime minister was expected to be straightforward. However, the political intrigue that took place broke the plan. BYuT partners "Our Ukraine" and Socialist Party of Ukraine (SPU) could not come to agreement regarding distribution of powers, thus creation of the Coalition of Democratic Forces was put on hold. Yushchenko and oligarchs from his narrow circle were trying to impede Tymoshenko from returning to the office of prime minister. Her nomination was preconditioned on the election of her long-time rival Petro Poroshenko from "Our Ukraine" to the position of speaker of the parliament. Oleksandr Moroz, the chairman of the Socialist Party of Ukraine, also expressed his interest in becoming speaker. Tymoshenko stated that she would vote for any speaker from the coalition. Within a few days of the signing of the coalition agreement, it became clear that the coalition members mistrusted each other, since they considered it a deviation from parliamentary procedures to hold a simultaneous vote on Poroshenko as the speaker and Tymoshenko as prime minister.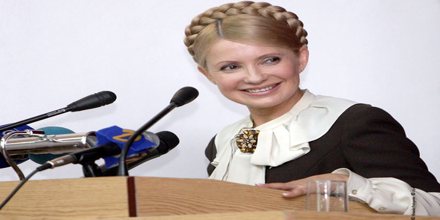 In September 2006, Tymoshenko announced that her political force would be in opposition to the new government. Our Ukraine stalled until 4 October 2006, when it too joined the opposition. On 12 January 2007 a BYuT vote in the parliament overrode the president's veto of the "On the Cabinet of Ministers" law that was advantageous for the president. (In exchange, BYuT voted for the "On Imperative Mandate" and "On Opposition" laws). This vote was one of many steps undertaken by BYuT to ruin a fragile alliance between president Yushchenko and prime minister Yanukovych.
Following balloting in the 2007 parliamentary elections held on 30 September 2007, Orange Revolution parties had won majority of 229 votes of BYUT fraction (30,71% of the votes (156 seats) and the Our Ukraine/People's Self-defence faction. On 3 October 2007, an almost final tally gave the alliance of Tymoshenko and President Yushchenko a slim lead over the rival party of Prime Minister Yanukovych, thanks in part to a vigorous BYuT campaign in the industrial east, a Party of Regions stronghold. Although Yanukovych, whose party won the single biggest share of the vote, also claimed victory, one of his coalition allies, the Socialist Party of Ukraine, failed to gain enough votes to retain seats in Parliament.
On 5 February 2009 Tymoshenko's opponents in the parliament were trying to dismiss her government again, but again the vote failed. The following day, president Yushchenko strongly criticized Tymoshenko and the economic policies of her government. Tymoshenko accused him of spreading "a mix of untruths, panic and hysteria.".
On 18 December 2008 for the first time Tymoshenko accused the National Bank of Ukraine in the conscious manipulation of the hryvnia, and President Yushchenko of colluding with the leadership of the NBU, which led to depreciation of the national currency to the level of 8 UAH per US dollar.
A large part of Tymoshenko's second term as prime minister coincided in time with the global financial crisis of 2008, which required her government to respond to numerous challenges that could have led the country's economic collapse.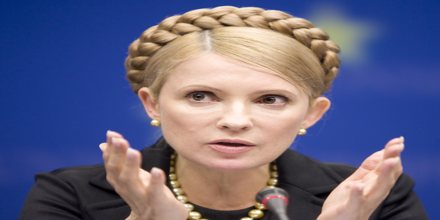 Tymoshenko's government launched an anti corruption campaign and identified it as one of its priorities.
Tymoshenko was a candidate in the Ukrainian presidential elections of 2010, but lost that election to Viktor Yanukovych (Tymoshenko received 45.47% of the votes in the second and final round of the election, 3% less than her rival).
In 2009, the relations between Tymoshenko and President Yushchenko, the Secretariat of the President of Ukraine and the oppositional Party of Regions remained hostile. One of the reasons for the conflict was that in 2006, Victor Yushchenko has restarted to supply gas to RosUkrEnergo company. This company then was owned by Dmitry Firtash – 45%, by Yushchenko family – 27%, and the Russian "Gazprom". In 2007, Tymoshenko argued for a direct contract for gas supplies from Russia to Ukraine. In 2008 two Prime Ministers signed a Memorandum on the elimination of gas intermediaries. She emphasized early in February 2009 that the "election struggle for the next presidential elections has virtually begun."
On 24 October 2009 the delegates of all-Ukrainian union "Batkivshchyna" formally and unanimously endorsed Yulia Tymoshenko as their candidate for the next Presidential election. The 200 thousand congress took place on Kyiv's Independence Square. On 31 October 2009 the Central Election Commission registered Tymoshenko as a candidate for presidential election in 2010.
The Tymoshenko candidacy was also endorsed by prominent Ukrainian politicians such as Borys Tarasyuk, Yuriy Lutsenko, former President Leonid Kravchuk, the Christian Democratic Union, the European Party of Ukraine and others. Putin stated that he was cooperating with Tymoshenko as Prime Minister of Ukraine, but that he was not supporting her in the election.
In the first round of the presidential election on 17 January 2010, Tymoshenko took second place with 25% of the vote, and Yanukovych took first place with 35%. The two proceeded to a runoff.
Yulia Tymoshenko's positions in national ratings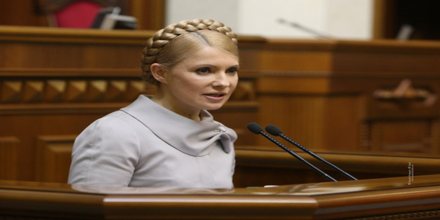 2004 Korrespondent magazine names Yulia Tymoshenko "Revolutionary of the Year".
2005 Korrespondent magazine, TOP 100 the most influential politics of Ukraine, 2nd place (Women with nimbus), Person of the year. 2007 Yulia Tymoshenko, Focus magazine, the most influential women of Ukraine, 1st place. Yulia Tymoshenko, Korrespondent magazine, TOP 100 the most influential politics of Ukraine, 4th place (Woman-brand), Person of the year. Yulia Tymoshenko, Focus magazine, 200 the most influential Ukrainians, 2nd place.
2009 Yulia Tymoshenko, Korrespondent magazine, TOP 100 the most influential Ukrainians, 1st place (Dream women). Yulia Tymoshenko, Focus magazine, the most influential women of Ukraine, 1st place. Yulia Tymoshenko, Focus magazine, TOP 200 the most influential politicians of Ukraine, 1st place.
2007–2013 in Ukraine, Yulia Tymoshenko is the most popular politician on the Internet, in blogs and social networks. Yulia Tymoshenko is the most popular foreign politician in the Russian media. 2012 The national rating (28 December 2012) by the Razumkov Center and the "Foundation for Democratic Initiatives": Yulia Tymoshenko is recognized as the best Prime Minister of Ukraine – 19.5%, Viktor Yanukovych – 11.4%, Mykola Azarov – 8.6%, Leonid Kuchma – 5.6%, Viktor Yushchenko – 3.9%, Pavel Lazarenko – 2.2%.
Awards and Honours
Order of Saint Varvara, Great Martyr from Ukrainian Orthodox Church of Moscow Patriarchate (1998)
Third most powerful woman in the world, rating by Forbes magazine (July 2005)
"Person of the year in Central and Eastern Europe" award at International Economic Forum in Krynica-Zdrój, Poland (September 2005)
"Prix de la fondation Crans Montana" award for efficient governance and anti corruption campaign at annual session of Crans Montana Forum (December 2005)
"For Political Courage" by French magazine "Politique internationale", it was the first award given to a Ukrainian nominee over the last 25 years of the magazine's history. (March 2007)
Award by American NGO Conservative Political Action Conference for contribution to democracy development. (March 2007)
"Shakhtarska Slava" award on the Coalminer Day in Luhansk. (2008)
The Order of the Holy Sepulchre award from Jerusalem Orthodox Church, given to Tymoshenko by the Patriarch Theophilos III of Jerusalem. (October 2008)
The Saint Andrew the First-Called Order of II degree (the highest church award of the Ukrainian Orthodox Church of the Kyivan Patriarchate) from Apostolic Patriarch of Ukraine Philaret. (2011)
The Pope Boniface VIII International Award (October 2012). The first person to receive the award was the Pope John Paul II.
Manuel Carrasco Formiguera medal for her contribution to the defense of democracy and freedom and the struggle for the restoration of the rule of law in Ukraine, awarded by Democratic Union of Catalonia party (July 2013).