Zlatan Ibrahimović – Football Player
Full name: Zlatan Ibrahimović
Date of birth: 3 October 1981 (age 35)
Place of birth: Malmö, Sweden
Height: 1.95 m (6 ft 5 in)
Playing position: Striker
Spouse/Partner: Helena Seger
Children: Maximilian Ibrahimović, Vincent Ibrahimović
Early Life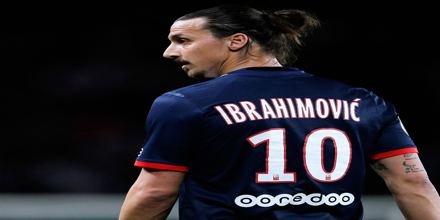 Zlatan Ibrahimovic was born on October 3, 1981, in Malmö, Sweden. He is a Swedish professional footballer who plays as a striker for French club Paris Saint-Germain and the Sweden national team for which he is captain.
He played for clubs in Sweden, the Netherlands, Italy and Spain, nabbing multiple scoring titles while leading his teams to eight consecutive league championships. One of the sport's most polarizing figures, Ibrahimovic released a bestselling autobiography in 2011.
Ibrahimović began his career at Malmö FF in the late 1990s before being signed by Ajax, where he made a name for himself. He signed for Juventus and excelled in Serie A in a strike partnership with David Trezeguet. In 2006, he signed for rival side Inter Milan and was named to the UEFA Team of the Year in both 2007 and 2009. In addition, Ibrahimović would finish as the league's top scorer in 2008–09 and win three straight Scudetti. In the summer of 2009, he transferred to Barcelona, before moving back to Serie A football the following season, joining A.C. Milan in a deal that made him one of the highest-paid players in the world. He won another Scudetto with Milan in the 2010–2011 season. He joined Paris Saint-Germain in July 2012. During his four-season stay at PSG, Ibrahimović won four consecutive Ligue 1 titles, three Coupes de la Ligue, two Coupes de France and was the top scorer in Ligue 1 for three seasons. In October 2015, he became PSG's all time leading goalscorer. He finished his PSG career with 156 goals in 180 competitive matches.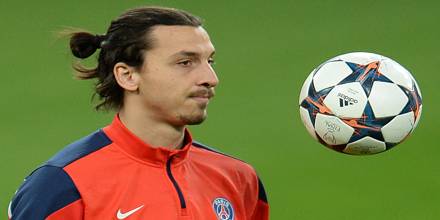 He is one of ten players to have made 100 or more appearances for the Swedish national team. He is the country's all-time leading goalscorer with 62 goals. He represented Sweden at the 2002 and 2006 FIFA World Cups, as well as the 2004, 2008, 2012, and 2016 UEFA European Championships. He has been awarded Guldbollen (the Golden Ball), given to the Swedish player of the year, a record eleven times, including ten consecutive times from 2007 and 2016.
His spectacular bicycle kick for Sweden against England won the 2013 FIFA Puskás Award for Goal of the Year. Off the field, he is known for his brash persona and outspoken comments, in addition to referring to himself in the third person. In December 2013, Ibrahimović was ranked by The Guardian as the third-best player in the world, behind only Lionel Messi and Cristiano Ronaldo. In December 2014, the Swedish newspaper Dagens Nyheter named him the second-greatest Swedish sportsperson of all time, after tennis player Björn Borg.
Childhood and Personal Life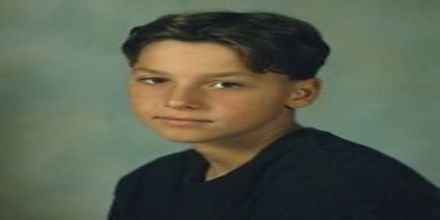 Zlatan Ibrahimovic was born on October 3, 1981, in Malmö, Sweden, to a Bosnian father and a Croatian mother. His father was born in Bijeljina, Bosnia, and his mother was born in the village of Prkos near Škabrnja in Croatia's Zadar County.
His parents divorced when Ibrahimovic was 2, and he spent a difficult childhood in the immigrant-populated district of Rosengård. By his own account, Ibrahimovic was a bicycle thief and a school bully, but he developed into a tall, agile with an obvious talent for playing soccer.
After receiving a pair of football boots, Ibrahimović began playing at the age of six, alternating between local junior clubs Malmö BI and FBK Balkan. While in his early teens, he was a regular for his hometown club Malmö FF. At the age of 15, Ibrahimović was close to quitting his football career, in favour of working at the docks in Malmö, but his manager convinced him to continue playing.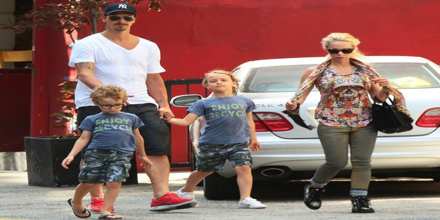 (Zlatan Ibrahimovic with his family)
Ibrahimovic met his girlfriend, former Swedish model Helena Seger, early in his professional career. They have two children together.
The soccer star released his autobiography, I Am Zlatan Ibrahimovic, in late 2011. The bestselling memoir detailed Ibrahimovic's rough childhood and his clashes with Guardiola and other players, and an English version was published in September 2013.
On 11 August 2014, Ibrahimović paid US$51,000 to send the Swedish national football team for the intellectually disabled to the INAS World Football Championships in Brazil.
Ibrahimović is a notable religious syncretist, drawing from the Islamic, Catholic and Buddhist spiritual traditions.
Playing Career
Ibrahimovic made his professional debut for Malmö FF in 1999, and helped the second-division club make the leap to the first level the following season. The 6'5″ striker then signed with the prominent Dutch club AFC Ajax and honed his formidable skills as part of two title-winning teams, though he also developed a reputation as a temperamental player.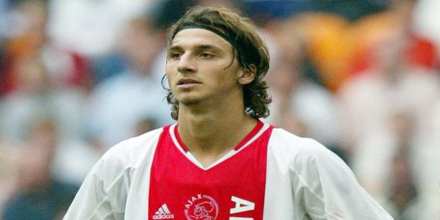 After four years with Ajax, Ibrahimovic transferred to Juventus F.C. and led the Italian club to two Serie A championships. However, Juventus was stripped of those titles when club management was charged with fixing matches in the infamous Calciopoli scandal, and Ibrahimovic forced a transfer to Inter Milan. More success followed for the towering striker, who won three straight Serie A titles and claimed his first league scoring crown in 2009.
In 2006, Ibrahimovic signed with rivals Internazionale, where he won individual awards like the Italian Oscar del Calcio and the Swedish Guldbollen, and was named in the 2007 and 2009 UEFA Team of the Year.
Ibrahimović moved from Ajax to Juventus for €16 million. He was promptly inserted into the starting eleven due in part to top scorer David Trezeguet's injury problems, and scored 16 goals. Near the end of the season, Juventus reportedly rejected a €70 million bid for him from Real Madrid, which was later revealed to be a publicity stunt initiated by Ibrahimović's agent, Mino Raiola, in order to increase his market value. On 14 November 2005, he was awarded the Guldbollen, a prize awarded to the best Swedish footballer of the year.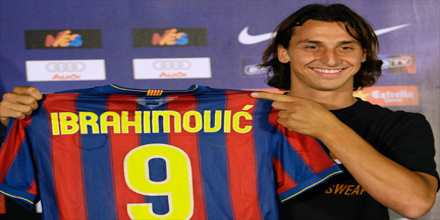 Traded to F.C. Barcelona for Samuel Eto'o in 2009, Ibrahimovic starred for a loaded club that rolled to a league title and Super Cup victories, but he butted heads with manager Pep Guardiola and spent the following season on loan to A.C. Milan. The Italian club purchased his contract outright for 2011-12 and Ibrahimovic claimed his second scoring crown, although his amazing streak of eight straight seasons on a title-winning club came to an end.
After transferring to Paris Saint-Germain in 2012, the veteran striker proved he had plenty left in the tank by claiming a third scoring title with a career-high 30 goals, and leading the club to its first Ligue 1 title in 19 years.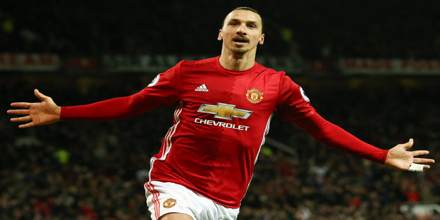 On 1 July 2016, Ibrahimović signed as a free agent for Manchester United on a one-year contract, which had the option of being extended depending on his performance for the club. His salary is reported to be £200,000 per week. He was handed the number 9 jersey ahead of the 2016–17 season.
Ibrahimovic is one of ten players to have made 100 or more appearances for the Swedish national team, and is the country's all time leading goalscorer in international matches with 57 goals. He has represented Sweden at the 2002 and 2006 FIFA World Cups, as well as the 2004, 2008 and 2012 UEFA European Championships.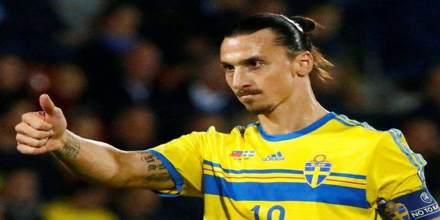 Ibrahimović was eligible to represent Sweden, Bosnia and Herzegovina or Croatia at international level; he chose Sweden. He made his debut for Sweden in a 0–0 friendly draw against the Faroe Islands at Tipshallen on 31 January 2001 during the 2000–01 Nordic Football Championship.
Ibrahimović was called up for a Euro 2008 qualifier against Liechtenstein on 6 September 2006, but two days before the match, he violated team curfew by leaving the hotel with teammates Christian Wilhelmsson and Olof Mellberg, visiting a nightclub.
Ibrahimović was awarded the 2007 Swedish Golden Ball as the "Country's Top Player of the Year".
Ibrahimovic scored a goal in a 4–0 win against Malta on 10 June 2009 in a 2010 World Cup qualifier. On 5 September 2009, he scored a last second goal in Stadium Puskás Ferenc against Hungary in a 2–1 win for Sweden in their qualification match.
At the Euro 2012 finals, Ibrahimovic scored the opening goal in Sweden's first game against Ukraine.He then scored with a volley, later considered the goal of the tournament, to open the score in Sweden's 2–0 win against France in the last group match. Despite the victory, Sweden was knocked out in the group stage.
On 16 March 2014, Ibrahimovic scored both goals in a 2–0 win over Saint-Étienne to surpass Carlos Bianchi's club record of 39 goals in a season.On 11 May, he was named Ligue 1's player of the year for the second consecutive season
In October 2012, Ibrahimovic scored Sweden's first goal as they came from 4–0 down to draw 4–4 in a 2014 World Cup qualifier against Germany in Berlin.It was the first time in its history that the German national team had not won a match after leading by four goals.
On 14 November 2012, he scored all four goals in a 4–2 win over England in the first ever match at the Friends Arena.His fourth goal, a 35-yard overhead kick with his back to goal, won him praise from players and pundits, with the BBC describing it as a goal that "combined unfathomable imagination and expert technique". It would win the 2013 FIFA Puskás Award for Goal of the Year.
On 14 August 2013, Ibrahimovic scored another international hat-trick at the Friends Arena, scoring Sweden's first three goals in a 4–2 friendly win against Scandinavian rivals Norway.
On 4 September 2014, Ibrahimović scored his 50th international goal in a 2–0 friendly match victory over Estonia, making him the Swedish national team's all-time leading goalscorer. Earlier in the same match, he equaled Sven Rydell's record of 49 by scoring the opening goal. On 8 September, he made his 100th appearance for Sweden in a Euro 2016 qualifier against Austria at the Ernst Happel Stadion in Vienna.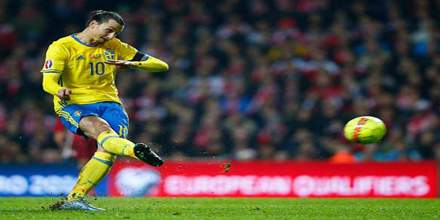 On 11 May 2016, Ibrahimović made the final 23-man squad for Sweden at Euro 2016. As captain, he played every minute of Sweden's three group matches, but did not score any goals.
On 21 June 2016, Ibrahimović announced that he would retire from international football immediately after Sweden's last match at Euro 2016.
While naturally right-footed, Ibrahimović is a powerful and accurate striker of the ball from both inside or outside the penalty area with either foot, and is also known for his accuracy from penalties and dead ball situations. An accurate finisher with his head as well as with his feet, his height, elevation, and strength often give him an advantage at winning aerial challenges, and also allow him to function as a "target man"; despite his large stature, Ibrahimović is uncommonly agile for a player of his size, and his athleticism and ability in the air have seen him score several goals from acrobatic strikes and volleys throughout his career, which earned him the monicker Ibracadabra in the Italian media. In spite of his size and physique, Ibrahimović possesses excellent technique and ball control, which, coupled with his balance, power, and physicality, enables him to hold up the ball well with his back to goal, retain possession, and link up with other players; he has also been praised by pundits for his creativity and dribbling skills.
Honours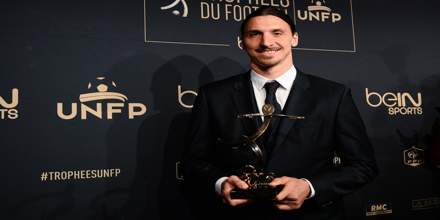 Club
Ajax
Eredivisie: 2001–02, 2003–04
KNVB Cup: 2001–02
Johan Cruyff Shield: 2002
Juventus
Serie A: 2004–05, 2005–06 (both revoked due to the Calciopoli scandal)
Inter Milan
Serie A: 2006–07, 2007–08, 2008–09
Supercoppa Italiana: 2006, 2008
Barcelona
La Liga: 2009–10
Supercopa de España: 2009, 2010
UEFA Super Cup: 2009
FIFA Club World Cup: 2009
Milan
Serie A: 2010–11
Supercoppa Italiana: 2011
Paris Saint-Germain
Ligue 1: 2012–13, 2013–14, 2014–15, 2015–16
Coupe de France: 2014–15, 2015–16
Coupe de la Ligue: 2013–14, 2014–15, 2015–16
Trophée des Champions: 2013, 2014, 2015
Manchester United
FA Community Shield: 2016
Individual
Swedish Football Personality of the Year: 2002
Eurosport Goal Of The Year: 2004 vs NAC Breda
UEFA Euro 2004 Man of the Match: Italy vs Sweden
Serie A Most Loved Player: 2005
Jerringpriset: 2007
Ballon d'or: 2008 (9th place)
FIFA World player of the year: 2008 (16th place)
Serie A Goal of the Year: 2008 vs Bologna
UEFA Euro 2008 Man of the Match: Greece vs Sweden
Serie A Foreign Footballer of the Year (3): 2005, 2008, 2009
Serie A Footballer of the Year (3): 2008, 2009, 2011
2011 Supercoppa Italiana: Man of the Match
Serie A Team of the Year (2): 2010–11, 2011–12
Golden Foot: 2012
Serie A Top Scorer (2): 2009, 2012
UEFA Euro 2012 Man of the Match: Sweden vs France
UEFA Euro Team of the Tournament: 2012
UEFA Champions League Most assists: 2012–13
FIFA Ballon D'or: 2013 (4th place)
FIFA FIFPro World XI: 2013
FIFA Puskás Award: 2013
Swedish Goal of the Year (2): 2012, 2013
UEFA Best Player in Europe Award: 2011 (8th place), 2013 (9th place)
UEFA Team of the Year (4): 2007, 2009, 2013, 2014
ESM Team of the Year (4): 2006–07, 2007–08, 2012–13, 2013–14
UEFA Champions League Team of the Season: 2013–14
2014 Trophée des Champions: Man of the Match
Ligue 1 Goal of the Year: 2014 vs Bastia
2015 Coupe de la Ligue Final: Man of the Match
Swedish Male Athlete of the Year (4): 2008, 2010, 2013, 2015
UEFA Ultimate Team of the Year (substitute; published 2015)
UNFP Player of the Month (6): September 2012, January 2014, February 2014, March 2014, November 2015, December 2015
Ligue 1 Player of the Year (3): 2012–13, 2013–14, 2015–16
Ligue 1 Team of the Year (4): 2012–13, 2013–14, 2014–15, 2015–16
Ligue 1 Top Goalscorer (3): 2012–13, 2013–14, 2015–16
Guldbollen (11): 2005, 2007, 2008, 2009, 2010, 2011, 2012, 2013, 2014, 2015, 2016
Eurosport European Player of the Month: August 2016
PFA Fans' Premier League Player of the Month: December 2016
Premier League Player of the Month: December 2016
Swedish Forward of the Year (11): 2005, 2007, 2008, 2009, 2010, 2011, 2012, 2013, 2014, 2015, 2016