A Review on a Fiction Book
Good morning, ladies and gentlemen. I am here today to give a book review. The title of the fiction book I have read is Heidi. The author of the book is Johanna Spyri. I would highly recommend that all of you read this book.
First, the plot is very touching. A young girl of five was left with her gruff and friendless grandfather up in the Alps. However, there grew a bond between the two of them. Heidi loved running around in the mountains with her friend, Peter, the goatherd and the goats. Then one day, her aunt came back and forcibly took her back to the city to stay with the invalid daughter of a rich man. Heidi pined for her grandfather and home in the Alps.
I also like the way the characters are drawn. I can feel Heidi's joy in running around the mountains and her sadness being confined in a huge house. The other major characters are Grandfather, Peter, Clara and Grandmother and Date. The author describes each character so that you can picture them in your mind.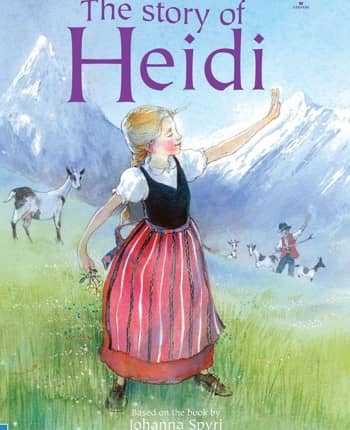 Despite being intimidated by the strict and rigid housekeeper, Heidi manages to retain her own identity and beliefs. This is a major theme of the book.
Another theme is the generosity of Heidi as seen against the selfishness of her Aunt Dete as well as the housekeeper. The author's message is not to impose our ideas of what is proper or right on others.
Though there seems to be a lot of emphasis on the importance of prayer, the story is fast-moving and you will get immersed in Heidi's activities and problems. The story is well written. Dialogue used is very effective. Johanna Spyri understands the world of the young and the elderly.
Finally, this is one of the best novels I have read. I would recommend it to anyone of any age. Find out for yourself what happens to Heidi.
Information Source: