Architectural designers create plans, drawings, and layouts for buildings and landscapes. They are typically less qualified than architects and are not recognized by a statutory body. The term architectural designer may refer to an architect, architectural technologist, or any other person that is involved in the design process of buildings or urban landscapes. "Designer" is the title used if one is not yet a licensed architect. Some people like to be more specific and call themselves an "Architectural Designer" so that they're not mistaken for an Interior Designer or any other kind of designer. They create digital plans based on architectural sketches, shepherd projects through the city permitting process, visit construction sites, oversee contractors, and facilitate communication with consultants.
Unless they are a registered architect, architectural designers may not hold the same degree qualification and are generally not recognized by a statutory body. There is no such thing as an "architectural designer" unless that person is a licensed architect by the jurisdiction in which they practice. Depending on the jurisdiction, limitations may exist in project size and scope that an architectural designer is permitted to perform services without direct supervision from a registered architect. A licensed architect may call themselves an "architectural designer", but that is like saying "I'm an auto car mechanic". It's redundant. The architect implies design. Anyone using the term "architectural designer", professionally, on themselves who is not licensed is breaking the law. Independent architectural designers generally work on projects that are within these limitations. This job includes meeting with clients to discuss a project's requirements and budget, creating layouts that reflect the brief, and ensuring that the blueprints comply with regulations.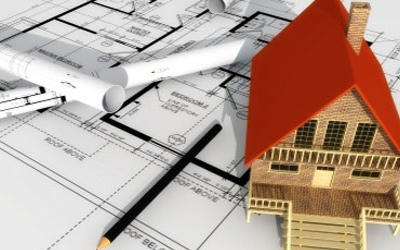 Architectural designers take on a range of different duties depending on the organization they work for. Based on job listings we analyzed, an architectural designer's duties typically involve:
Produce Layouts and Color Boards – These professionals produce CAD drawings and renderings, as well as color boards, to develop specific and precise designs for buildings that can then be discussed with clients.
Produce Technical Drawings – Once the plans have been agreed upon, architectural designers create drawings and specifications that have been redlined by others on the team.
Compile Data for Calculations – To ensure that all measurements and calculations are correct, architectural designers gather the necessary information to perform dimensional and routine calculations for drawings and design layouts.
Research Product Solutions – These professionals work with the client and the proposed brief to develop product and design solutions to be considered for approval or improvement.
Often, building designers who have not registered as architects are referred to as architectural designers, as this term is not protected by statute in many countries. Architectural Designer may have a degree but not certified to practice independently – meaning not enough education/certification and experience. However, in many countries around the world, the term architectural designer and the derivatives of architecture are legally reserved for registered architects. Always hire an Architect and never just the designer as they still need to get enough experience and get certified under the direction of an Architect