The need for more affordable housing has never been more urgent as the U.S. housing market continues to run low. Startups are trying to help the deficit in a variety of ways. One such startup, Abdu, led by Norwest Venture Partners, raised $ 20 million in a series of funding rounds. Former Back Initial Capital also co-financed with Redfin CEO Glenn Kellman, former Stockton, California Mayor Michael Tubbs, GGV investor Hans Tung, and Paradox Capital's Kyle Tibbits.
The California Legislature changed the law in 2017 to make it easier to create an Accessories Dowling Unit (ADU). Then on January 1, 2020, the state of California made it dramatically easier to add additional housing units to single-family home sites. Cities and local agencies must quickly approve or deny ADU projects within 60 days of receiving a permit application.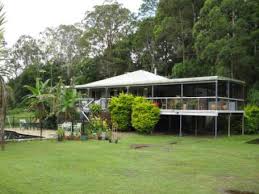 The state now prohibits cities from imposing minimum lot size requirements, maximum ADU levels, or off-street parking requirements. Abudu, based in Redwood City, California, which makes pre-procured ADUs, described it as serving as a "one-stop-shop" for ADUs, or as a backyard home. What sets the separator apart from others in the space, its executors claim, is that it not only builds and installs units; it helps homeowners in the painful process of getting permission.
Abdu said its units can be built statewide with California state-level agencies and works with local agencies to pre-approve its foundation systems to ensure projects can move forward to predictable timelines. It also demands cheaper and faster process delivery than creating an ADU from start to finish. Specifically, the startup claims that a home in the backyard of a home can be installed in just 10% of the time it takes to build a sustainable ADU.
Abdu has been active in the market since the beginning of 2019, selling and building its ADUs since then it has dumped "dozens and dozens" of units on land and produced more than a dozen units on top of it, according to CEO and co-founder John Geary. So far, it has been operating in the Bay Area, Los Angeles, and Seattle.