Products and Services of Prime Bank Limited
A Bank is a financial institution and a financial intermediary that accepts deposits and channels those deposits into lending activities, either directly or through capital markets. A bank connects customers that have capital deficits to customers with capital surpluses.
There are different types of bank. Like-
Central Bank
Commercial Bank
Industrial Bank
Co-Operative Bank
Savings Bank etc.
Generally when we use the term "Bank" that time actually it means the commercial bank. The main job of the commercial bank is to collect the money from customers as deposit and give other customers money as loan. The commercial bank gives interest on deposit money to the customer and receives interest on loan money to the customers. The difference between these two interest rates is the main source of bank's income.
In Bangladesh the commercial banking sector dominates the financial sector. In Bangladesh there is one central bank which is "Bangladesh Bank". There are four state owned commercial banks.
They are- Agrani Bank, Janata Bank, Rupali Bank, Sonali Bank. Besides this, there is also good number of private commercial bank in Bangladesh. Such as-Prime Bank, One Bank, Mercantile Bank, Bank Asia, South East Bank, IFIC Bank, Dhaka Bank, United Commercial Bank, Dutch Bangla Bank and so on. There are also some foreign Banks which are operating in our country.
They are- Citi Bank, HSBC, Standard Chartered Bank, Commercial Bank of Ceylon, State bank of India, Habib Bank Limited, National Bank of Pakistan, Woori Bank, Bank Alfalah and ICICI bank.
In Bangladesh the banking sector is expanding day by day. A number of new banks are also taking preparation to merge in the market. Banking process is becoming faster and easier because internet banking system has already introduced in many banks. Now-a-days in order to keep pace in the competitive field all the banks are trying to come up with the innovative products and services to satisfy their customers. On the other hand customers also need to have an idea about all the process and products of the different bank in order to make a right choice.
Vision
To be the best Private Commercial Bank in Bangladesh in terms of-
Efficiency
Capital adequacy
Asset quality
Sound management and
Profitability having strong liquidity.
Mission
To build Prime Bank Limited into an
Efficient
Market driven
Customer focused institution with good corporate governance structure.
Continuous improvement in
Business Policies
Procedure
Efficient through integration of technology at all levels.
Corporate philosophy
For customers-
To provide the most courteous and efficient service in every aspect of its business. To be innovative in the development of new banking products and services.
For employees-
By promoting their well-being through attractive remuneration and fringe benefits.
By promoting good staff morale through proper staff training and development, and provision of opportunities for career development.
For shareholders-
By forging ahead and consolidating its position as a stable and progressive financial institution.
By generating profits and fair return on their investment.
For community-
By assuming our role as a socially responsible corporate citizen in a tangible manner By adhering closely to national policies and objectives thereby contributing towards the progress of the nation.
By upholding ethical values and best practices.
Constantly seeking to improve performance by aligning our goals with stakeholder's expectations because we value them.
Strategic Priority
The strategic priorities of Prime Bank Limited are-
Maintain satisfactory capital to support and remain compliant.
Continue to strive for sound growth by doing the business that we do well, expanding into areas undeserved, entering new sectors and exploring innovative ideas
Have a strong customer focus and build relationship based on integrity, superior service and mutual benefit
Continue to provide new services to customers with support of superior information technology platform
Establishment of good corporate governance by remaining efficient, transparent, professional and accountable to the organization, society and environment.
Ensure effective risk management for sustainable growth in shareholders' value.
Diversification of loan portfolio through structured finance and expansion of Retail and SMR financing
Value and respect people and make decisions based on merit
Expansion of Brand Image by in-house capacity development through continuous training
Be responsible, trustworthy and law abiding in all that we do
Be leader in serving the interest of our community and country.
Ethics, Integrity and Trust
Banking deals with public money where Ethics, Integrity and Trust is utmost important. Prime Bank upholds these principles in every section by its management and customer service. The following are the key principles of Employee codes of Ethics and Business conduct.
Provide service to customers with uncompromising integrity, utmost respect, unwavering responsibility and dedicated citizenship.
Protect privacy and confidentiality of customer information
Prevent money laundering and fraud
Demonstrate workplace respect.
Green Banking
The environmental degradation needs to be tackled in a concerted manner by all. Society demands that business also take responsibility in safeguarding the planet. Prime Bank reinforced its Green banking initiative being a responsible Corporate Citizen.
Corporate ranking
Prime Bank Limited ranked 10th in Dhaka Stock Exchange (DSE) by market capitalization and stood at Tk. 34702 million as at the end of 2011. It has been ranked as 3rd company by DSE-20 Index. Balance Sheet size is of around Tk. 400 billion equivalent to USD 4.9 billion. With wide customer base Prime Bank established itself as the Market Leader among the conventional private commercial banks for deposits and advances.
Credit rating
CRISL reaffirmed long term rating of PBL to "AA+" and short term rating to "ST-1" based on financials up to December 31, 2010.
Efficient capital and strong asset quality
PBL has a strong capital base and capital adequacy stands at 12.49 percent of risk weighted assets against the regulatory requirement of 10 percent. The bank is also well positioned to maintain capital under Basel-II.
Focused Business Strategy
The bank is focused on few strategic issues encompassing change management in the short to long period through the implementation of various policies, process and activities to ensure continuous, sustainable and qualitative growth, with the sole objective of "Institution Building."
An effective cluster management (Mentorship) program was implemented. Branch management is now being continually exposed to mature thoughts and ideas through Mentors resulting in qualitative improvement of their business and operational activities.
Organizational and structural changes were made in managing the bank's operations more effectively. Business units like-Corporate/Commercial, Retail, SME, and Cards were restructured and established to provide sharper business focus to each of these revenue earning sources. Credit approval, quality and recovery departments were strengthened and separated from simultaneously. Support services to ensure greater customer satisfaction with a wide range of products and services were implemented. New departments like Alternate Delivery Channels, Cards back office, Call centers, operational support were established.
The PBL brand
PBL's superior service quality, strong corporate governance has given it an Excellent "Brand Image". To continue to reinforce the PBL brand, Prime Bank is continuously improving its customer service, corporate governance and CSR activities by remaining innovative and caring.
Commitments
PBL is committed to deliver value to its shareholders. PBL will continue to provide effective and competitive financial solutions and services to its customers. It will continue to enhance the shareholders' value through consistent financial performance and efficient capital management.
PBL will foster a strong performance and learning culture that allows the development and talents of its employees so that they can effectively play the role of PBL Brand Ambassador.
Award and Achievements
Till 2012 Prime Bank Limited is awarded and achieved a good number of awards. They are-
ICAB National Award 2010 for best published Accounts and Reports.
SAFA Award 2010 for best published accounts and corporate disclosure in banking sector.
ICMAB Best Corporate Award.
Prime Bank wins 1st prize in 11th ICAB Award.
International Star for Leadership in Quality (ISLQ) award 2010 for business initiative direction (B.I.D) France, Paris.
SAFA best presented accounts award 2009
SAFA best presented Accounts and Corporate Governance Disclosure Award 2009 winner.(Banking Sector)
10th ICAB National Award for best published Accounts and Reports 2009 first.
SAFA best presented account award 2008 (Joint winner)
SAFA best presented account award 2007- Bronze award (banking Sector)
SAFA best presented account award 3rd position
10th ICAB National Award 2010 for best published Accounts and Reports 2009 winner.
ICMAB Best Corporate performance award 2008 (First position)
9th ICAB National Award 2010 for best published Accounts and Reports 2008 (First Prize)
FNS Award 2005- Best Performing Local bank
ICAB National Award-2004 for best published Accounts and Reports (First Prize)
ICAB National Award-2003 for best published Accounts and Reports, Financial Sector (First Prize)
Corporate social Responsibility (CSR)
Corporate Social Responsibility (CSR) means a lot for Prime Bank Limited. For this reason Prime Bank Limited has established "Prime Bank Foundation" to execute its corporate social responsibility activities in a greater scale. Prime Bank Limited and Prime Bank Foundation are proud to continue CSR activities for the greater interest of country's socio economic development. Prime Bank Limited has a good number of CSR activities for the welfare of their customers, employees, shareholders, communities and environment. They are-
Investment in Education: To invest in the education is the first priority in the CSR of Prime Bank Limited. In case of education they have two types of program. They are
a) Education support program: It is a long term, renewable scholarship program for underprivileged but meritorious students from across the country. In 2009 reporting year, 198 underprivileged but meritorious students got financial support from this program. Till now the total number of these poor but meritorious students who are the recipients of Prime Bank Foundation stipends stood at 490.
b) Prime Campus: It is an English medium school in Uttara which was established in 2008 at an affordable charge for all range of people.
Work with handicap population: Investment in eradicating and preventing different disabilities such as drug addicts, blindness etc; setting up vocational training centers; undertake mass awareness raising campaigns etc.
Dristy Daan Project: Setting a target of sight restoration of 1200 poor/ultra poor citizens of the country, the Prime Bank Foundation started off the Dristy Daan project in 2007. A total of 1357 poor/ultra poor cataract patients were operated till date.
Health Care: In the sector of health care Prima Bank has taken a number of initiatives to support people. They are- Vellore CMC Health Care, Universal Health Care Centers; Eye Hospitals; Health Support to garment workers; more preventive activities; infant, child feeding and breastfeeding; support to facilities providing treatment and care of non-communicable diseases such as heart, and diabetes; activities related to prevention of maternal mortality and morbidities; setting up trauma centers etc.
Health Management: Prime Bank Limited has extended finance for establishing countrywide health centers and a teachers' training college under the supervision and implementation of Diabetes Association of Bangladesh.
Environment: Activities related to the prevention of environment degradation and promotion of environment; support people living in the coastal and 'char' areas; carbon trading etc. For example-In 2010 Prime Bank gave a donation of Tk. 25, 00,000/- to the Prime Minister Relief Fund for the Nimtoli and Begunbari tragedy Victims
Support to martyrs family: The loss of lives in the BDR carnage shocked the entire nation. Prime Bank came forward to support the Martyr families and donated Tk. 2.5 million to Prime Minister's Relief Fund. PBL also took responsibility to support two such families @ Tk. 0.48 million per year for ten years starting from 2009.
Games and Sports: The Prime Bank Limited plays a great role in the sports sector also. It participated in the form of sponsorship programs in the area of sports viz. Golf, Tennis to popularize the same among the public. For example- In 2010 it sponsored Tk. 50,00,000 in the "SA Games 2010" and donated Tk. 1,00,000/- to organize football tournament in Moulvibazar District Sports Association
Other CSR activities of Prime Bank: Besides the CSR activities noted above Prime Bank Limited has also some other sources of CSR activities. They are
i) Donations of Passenger cum bed lift to Sylhet Diabetic Association Hospital.
ii) Sponsoring 20 KVA Diesel Generator for Department of Development Studies, Dhaka University
iii) Construction of Shahbag Foot Over Bridge
iv) Awareness Campaign at the three international airports of the country against swine flu.
v) Improvement of Porter and Luggage Handling Services at the Kamalapur Railway Station, Dhaka.
vi) Blankets and winter-clothes distribution among the winter distressed people of the society.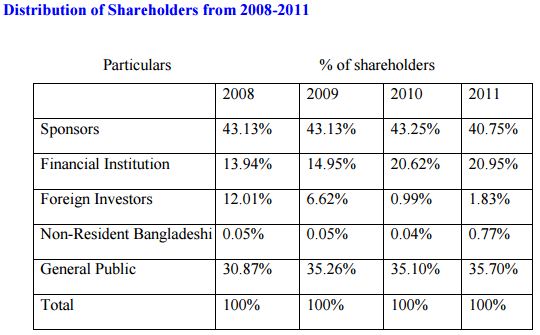 Subsidiaries of Prime Bank Limited
Prime Exchange Co. Pte Ltd: Prime Bank Limited established its fully-owned subsidiary "Prime Exchange Co. Pte Ltd." to offer remittance services to Bangladeshi nationals in Singapore, which started its operation from 8th July, 2006, under remittance license received from Monetary Authority of Singapore (MAS) and approval of Bangladesh Bank. Mr. Azam J Chowdhury, Chairman of the Board of Directors of Prime Bank Ltd., is the Chairman of Prime Exchange Co. Pte Ltd. while Mr. M Ehsanul Haque, Managing Director of the Bank, is the Director of the Prime Exchange Co. Pte Ltd. Opening of the fully owned subsidiary in Singapore to offer remittance services to Bangladeshi nationals will add new dimension to the Bank's remittance operation
PBL Exchange (UK) Limited: PBL Exchange (UK) Limited is committed to deliver remittances from Bangladeshi expatriates in UK to each and every corner of Bangladesh swiftly and safely with best competitive exchange rate. To fulfill the cherished desires of banking and assessing the continuous need of the banking services, this holistic endeavor of Prime Bank Limited has taken banking to the next level for the mass customers segment of the country. This footstep of PBL would act as nation building initiative to accelerate the socio-economic development of Bangladesh.
Prime Bank Investment Limited: Prime Bank has been operating in the Capital Market since 1996 as a division of Prime Bank Ltd. We acquired full-fledged Merchant Banking License from the Securities and Exchange Commission (SEC) in 2001. We acquired Depository Participant (DP) License in 2004 from Central Depository Bangladesh Ltd. (CDBL). We started full-fledged operation from 2006. We launched professional Portfolio Management Service in 2007. We started branch operations to provide Portfolio Management Services in major locations of Dhaka City and Sylhet in 2008. We became a subsidiary of Prime Bank Ltd. in 2010 with a paid-up capital of Tk. 300 crore. We are the Sponsor and Director of Prime Bank Securities Ltd., a subsidiary of Prime Bank Ltd. having both DSE & CSE membership license.
Prime Bank Foundation: Prime Bank Foundation has continued to engage in a range of activities that are benefiting priority target groups throughout the country with increased across to higher education, affordable values-oriented quality primary level English medium education in Dhaka, and increased access to secondary level education in the country's hard-to-reach district like Shariatpur. This report highlights the impacts of the programs that demonstrate how the foundation is fully leveraging its unique capabilities to deliver value to those target people and places most in needs.
Prime Bank Securities: Prime Bank Securities Limited (DSE Member # 219) has got Stock Dealer Registration Certificate No. REG.-3.1/DSE-219/2010/430 dated September 16, 2010.
Prime Bank Finance (Hong Kong) Limited: In 2010, PBL has received permission from Bangladesh Bank for opening a fully owned subsidiary in Hong Kong under the proposed name of PBL Finance (Hong Kong) Limited.
Products and service
In the field of retail banking Prime Bank Limited presents a wide variety of services. They always try to ensure the best quality retail banking services for their customers. In their retail banking service the number of services they have are given belowRetail
Loan: Under retaile loan services there are a number of products and services. They are
Car Loan:
For reconditioned and new car the loan limit is highest 20,00,000/- Tk.
 Service holder with monthly income of at least 20,000/- Tk. And businessman with monthly income of atleast 40,000/- is eligible for applying for the loan.
Down payment should be 10%
Borroweres age should be in between 25-60 years.
Validity of the loan is 6 years.
CNG Conversion Loan:
Loan limit is highest 100000/- Tk.
Borrowers age should be in between 21-65 years.
Validity of the loan is 1.5 years
Down payment is 10%.
Doctor's Loan
Loan Limit for-General Practitioner is 5,00,000/- Tk.
Loan Limit for- Graduate Specialist is 10,00,000/- Tk.
Self Employed doctor 25,000/- Tk.
Down Payment 10%.
Borroweres age should be in between 25-65 years.
Loan Validity 5 years.
Marriage Loan
Service Holder and Businessman of any Organization can apply for the loan.
Loan limit is highest 3,00,000/- Tk.
Age should be in between 25-65 Years.
Validity is 3 Years.
Travel Loan
Businessman or Service Holder of any organization may get the loan.
Loan limit is highest 2,00,000/- Tk.
Age limit is 25-65 years.
Validity is 3 years.
Loan against salary
Loan limit is highest 3,00,000/- Tk.
8 times of Gross salary (If it is Prime Bank's account) and if it other bank's account than 6 times of Gross salary.
Length of the job should be at least 1 year.
Validity of the loan is 3 years.
Borrowers' age should be in between 21-65 years.
Household Durables Loan
Loan limit is highest 5,00,000/- Tk.
Length of the job period should be 1 year.
Down payment 10%
Applicants of this loan should be in between the age limit of 21-60 years.
Loan validity is 3 years.
Hospitalization Loan
Loan Limit is highest 5,00,000/- Tk.
Job holder should have the monthly income of atleast 12,000/- Tk. And businessman should have the monthly income of atleast 25,000/- Tk.
Government Service holder should have the monthlt income of atleast 10,000/- Tk.
Applicants should be in between the age limit of 25-65 years.
Loan validity is 2 years.
Home Loan
60% of total expenditure of building.
In case of buying an appartment 70% of total cost.
In case of buying second hand appartment 50% of total cost.
Borrowers age limit should be 25-60 years.
Validity of the loan is 20 years.
Education Loan
Loan limit is highest 5,00,000/- Tk.
Service holder guardians should have monthly income of atleast 12,000/- Tk. And businessman guardian should have monthly income of atleast 25,000/- Tk.
Borrowers age limit should be 25-65 years.
Loan validity is 4 years.
Any purpose loan
Loan limit should be highest 5,00,000/- Tk.
Borrowers should have the monthly income of at least 10,000/- to 12,000/- Tk.
Age limit should be in between 25-65 years.
Validity of the loan is 3 years.
Deposit Products: Under this section there are also many products and services of Prime Bank Limited. They are
Prime Millionaire Scheme
In Prime Millionaire Scheme if any person deposit 4570 Tk, 7890 Tk and 12465 Tk. Then after 10, 7 and 5 years he will get 10,00,000/- Tk.
Double benefit Scheme
After a certain time who wants to get double amount of money of what he deposits then this is the appropriate scheme for them.
To open this scheme one should deposit atleast 25,000/- Tk and highest 25,00,000/- Tk.
Applicants should be in between the age limit of 18-60 years. Lakhopoti deposit Scheme
Under this scheme one can save for 15, 10, 5 or 3 years by giving monthly deposit of 250/-, 500/-, 1285/- and 2400/- Tk.
House building deposit Scheme
Prime Bank introduced this type of loan for the first time. Under this scheme one can buy or build a building by depositing 4570/-, 7890/- and 12465/- for 10, 7 and 5 years.
In this scheme customers don't need to pay credit card charge for 1(one) year.
Based on the deposit one will get three times more loan benefits from the bank. Monthly Profit based deposit scheme
The validity of the deposit is 5 years and after completng 5 years the depositors will get basic deposit money.
The depositors will get loan benefits based on the amount of deposit.
Contributory Saving Scheme
Contributory saving scheme can be opened by monthly deposit. After five years the depositors withdraw the basic money along with the profit or they can also withdraw the money in the form of monthly pension.
The amount of monthly installement of deposit will be 500/- to 25,000/- TK.
The installement should be fulfilled within 5 years.
Interest will be given on the amount of deposit.
This scheme can also be opened for under aged people.
Education savings scheme
After five years customers can withdraw the money along with the profit money.
Besides this one can also get the money in the form of monthly installments.
This scheme has the validity of five years.
One can take part in this scheme with 50,000/- to 5,00,000/- Tk.