Business Plan on Hotel and Tourism
Special Focus on BLUEBIRD Hotel & Tourism Ltd
BLUEBIRD Hotel & Tourism Ltd will be formed in this year. It would be organized by a highly knowledgeable and expert. The strategic business plan created by Marshall Hotels & Resorts, Inc. for each hotel is the property's blueprint for success. This carefully thought out plan includes a realistic operating budget, a capital improvement budget and a sales and marketing plan. All such budgets and plans are consistent with current franchise and local market requirements; they must be approved by ownership before implementation.
Total Quality Management plan:
Types of Business Subject to the Act
Hotels and Resort
Apartments, Condominiums, and Villas
Guest houses, lodges, and Inns
Community based tourist establishments
Campsites
Live-aboard vessels
Religious, educational, and research facilities
Administrators of the Act
The Registrar, under the general directions of Bangladesh Tourism Board
Any person whom the Registrar find fit to discharges his powers conferred to him by this act either specifically or generally
The office of the Registrar is located at Level 1, 84 taghon opposite of PM office, Dhaka Bangladesh. Telephone number: 9140790.
Registering a Facility
Every prospective accommodation facility must be registered before the beginning of construction with the Registrar
Those who apply must attach all documents requested by the ROH (Registrar of Hotels and Tourist Accommodation)
Failure to comply with the minimum standards/ROH directives may lead to refusal of registration
Fees: Registration fee $1000.00 only(non refundable) + License fees $500.00 only per room or unit
License expires 31st December of each year
License is not transferable
License must be displayed in a conspicuous place
Minimum Standards
Building and planning approval from the appropriate authority for permission to build or construct
License issued under the appropriate authority
Fire safety precaution approved by the Chief Fire Officer of the Belize Fire Department
A high degree of general safety and cleanliness in respect of the facility as approved by the Public Health Department
A copy of common tariff in all rooms
Hotel's Responsibilities
Inform the office of ROH of change of management /owner
Reapply on a yearly basis
Display all accommodation rates, exclusive of taxes
Ensure payment of accommodation taxes by due date
Keep book of accounts on premises
Submitting and properly filling out in its entirety the monthly tax returns and guest registration forms
Register all guests
Allow the Registrar/representatives to inspect property and conduct audits on all records during reasonable hours
Maintain minimum standards
Distribute to the employees all service charge monies collected
Hotel's Liability to Guest Property
Goods lost, stolen, or damaged – hotel responsible for up to  BZ $2,000.00
When taking guest goods for safe keeping, written declaration must be done stating the value of the goods. Goods can be inspected and declaration signed by both parties.
For room safety deposit boxes – hotel responsible for max of BZ$2,000.00
Hotel has the right to refuse safe keeping of goods if it is more than BZ$5,000.00 in value. For it to apply (s)he must display in a noticeable place.
Property can auction goods for outstanding arrears in relation to accommodation.
Goods must have been in proprietor's custody for at least 6 weeks while the debt was outstanding before auction.  This must be gazette at least a month before the sale and have description of goods, name of owner, date, place, and time of sale
Powers of the Registrar
Inspect property and all accounting records
Request for additional information as may be necessary
Collect accommodation tax and issue assessments
Suspend, cancel, or prohibit the registration and licensing of properties for various infractions
Hotel & Tourism
Market research, business trends & statistics analysis, & business development support
Get market research, industry analysis, corporate profiles, and decision makers in one resource! With Plunkett's Travel, Airline, Hotel & Tourism Industry data you get the competitive intelligence you need to fully understand business trends, technologies, markets, finances and the leading companies. And, you can export mailing lists of companies and executives
Tourism Marketing in Developing countries: a study of Bangladesh
Tourism has become a very important and dynamic sector both in the world economy and particular in the developing countries. Its growth affects not only the activities directly linked to tourism but also other sectors.  Tourism is already an important sector  in  some  developing  countries  and  will  become  so  for  others.  Developing countries have been fast growing in tourism industry terms in the world over the last decade. Tourism is one of the most important sectors in a large number of developing countries. Increases in economic growth, disposable income and leisure time, political stability, and  aggressive tourism campaigns, among others factors,  have fuelled the significant growth of  tourism. Developing countries have some common characteristics, such as extreme poverty and widespread conflict (including civil war and ethnic clashes), extensive political corruption, lack of political and social stability, human resource weakness (human assets index, nutrition, health, education and adult literacy), and economic vulnerability. Bangladesh is a developing country in Asia, holding high potentiality  for  tourism. Bangladesh Parjatan Corporation (BPC) plays an important role for the development of tourism. For a  long time, Bangladesh has been an attractive destination for tourists. But at present, its position is not significant in terms of the international tourism market. The overall objective of this research is to identify the issues and challenges in tourism marketing facing Bangladesh.
Corporations: Chittagong has experienced significant growth in the area of hotel & tourism business. Several industries has provided several facility. Tourist of foreign and local are our main clients so we need to attract them by organizing seminars, advertise on online, parties, bill board etc. We also advertise by the help of our foreign embassy and by the help of our employer and the client.
Future Brides and grooms: In the hotel side we try to attract all age's people on the other hand tourism target to attract the couple and youths generation. We will present them with a comprehensive plan and price forecast for all the services they will require. Our main target is future to focus our countries tourist sector in all over the world. We will also provide some packages system for the benefit of the tourist specially foreigners.
Market Size: The market size of our target is to cover all the Bangladesh and Europe and American countries. Our target is to capture at lest five thousand foreign tourist in a year.
Financial plan:
This sample marketing plan was created with Marketing Plan Pro software.
Situation Analysis
The 'Exclusive Business Hotels of the World' group is the ninth largest International Hotel chain in the world, with over 320 wholly owned and managed properties. The group specializes in occupying strategic, inner city locations and serving primarily corporate clients.
The properties range from three to five star plus categories, and include the following brands: River Inns (3*), River Post Houses (4*), and Riverview Hotels (5*+). The group has a high instance of repeat business across all its brands, particularly the Riverview Hotels properties, which account for 68% of total revenue across the group.
The Riverview Hotel, Motown, is dependent on annually contracted clients from the travel trade, automotive and IT sectors with guaranteed room nights per year. This area of business accounts for 70% of the property's revenue.
The current market is somewhat depressed, due to the economic downturn and restrictions being made on corporate travel within the U.S. This threat to the critical corporate sector could be considered as short to medium term, as indications of a return to business travel are observed. Riverview Hotel, Notown, must continue to focus on delivering an exemplary business service, at affordable rates, in order to develop the customer relationship beyond one stay.
Competitive room rates have been cut dramatically in order to attract contract clients over the next 10-12 month period. The Riverview Hotel's survival in the current environment will be dependent on repeat corporate contract business and customer loyalty to the brand. The brand must therefore continue to deliver on its promise and values.
Market Needs
The Riverview Hotel offers value and benefits to our clients, over and above the standard of our facilities and affordable rates. We seek to provide our guests with an exemplary personal service, and level of recognition that they have come to rely upon. We provide our guest with a luxurious, relaxed environment within which to conduct their business.
An environment which they cannot find at our larger more impersonal competitors. Our guests need to know that they can develop a relationship with the hotel that will ensure efficiency, value for their money and reliability in supplying them with the support they need, when they need it. The Riverview Hotel operates in a city with a very strong sense of community, and we want to stay an integral part of that community.
The Market
The Riverview Hotel is a boutique 5*+ hotel comprising 35 luxury guest rooms and specializing in servicing business and corporate clients. It serves the business community, and visiting business traveler, in the city of Motown USA.
Our key clients are contracted corporate clients originating from both international and domestic markets from within the travel trade, automotive and IT segments. The strategic location of the property is key to its success in these areas due to the proximity of the Exhibition Halls, Overall Motors and Silicone Hill, USA.
Key to our business success is the level of customer loyalty and repeat business we receive on an annual basis. We offer our guests the most up-to-date technical business facilities, both inside the rooms and within the hotel's conference facilities.
Our guests feel that they can conduct their business from within a less austere atmosphere than can be experienced in our competitive properties, where there is less personal recognition. They appreciate being called by name when they arrive, and having staff remember their specific requirements, time and again. This is key in developing the relationship beyond an initial stay and evidences our added value in relation to competitive properties in the vicinity.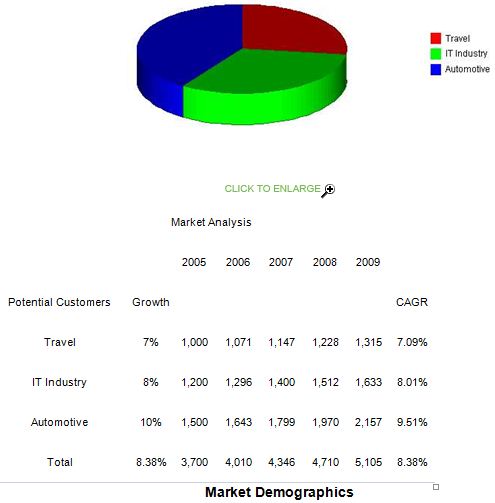 Advertising and Promotion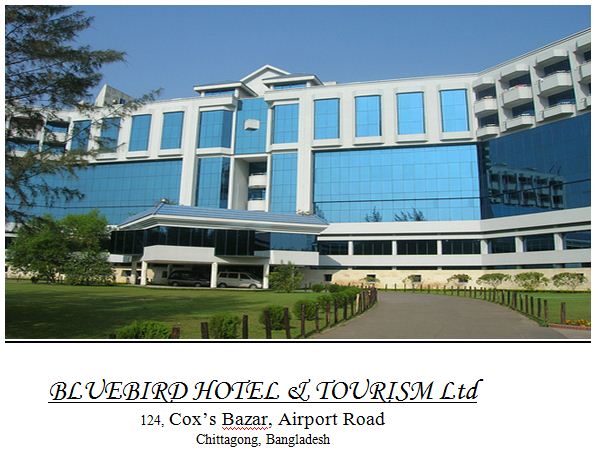 Insurance Plan:
By signing a management agreement with BLUEBIRD HOTEL AND TOURISM LIMITED, a hotel becomes eligible to participate in the Group's property and casualty insurance program. As the owner of the Quality Suites Baton Rouge learned recently, the savings can be significant. Prior to engaging Marshall Hotels & Resorts, Inc. in January, 1996, the hotel paid annual premiums of $60,419. Through the Marshall Hotels & Resorts, Inc. program, annual insurance costs were trimmed 61 percent to $23,467, while improving the overall coverage. Very competitive rates are available to new hotel clients that do not possess unusual risk characteristics.