The Bata Heritage 
Every legacy of success begins somewhere. For the Bata Shoe Company, that place was the small riverside town of Zlin, Czechoslovakia, where three Bata siblings gathered a small inheritance from their mother, and officially established the T. & A. Bata Shoe Company. It was the year 1894 and a remarkable tale of enterprise had begun.
Founder Tomas Bata was a visionary dedicated to serving the needs of the people. In 1904, Bata introduced mechanization and mass production to shoemaking and created the "Batovka" – a working class shoe remarkable in its simplicity and style, yet lightweight and affordable. The Bata name quickly became synonymous with quality and value, and in just over two decades Bata was selling 2 million pairs of shoes a year, and exports skyrocketed.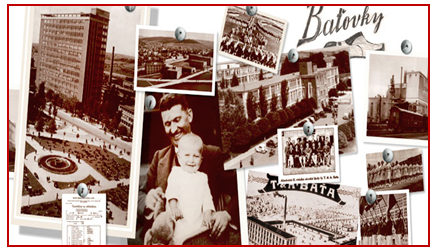 Throughout the early 1900s, even as world war, the Great Depression and Communism loomed, Bata continued to prosper. In 1931 it began to build factories, and entire towns, outside of Czechoslovakia. It wasn't long before Bata was recognized as an    international brand known for its unmatched selection of styles. By the end of the 1930s, Bata operated in over three dozen countries.
Just as the 20th century progressed, so did Bata's international reach. When Communist governments nationalized all Bata companies in Eastern Europe, Bata persevered by rebuilding itself from the remaining entities located outside Eastern Europe.
Further expanding the company's international umbrella, Thomas J. Bata, the founder's son, moved from Czechoslovakia to Canada with over 100 families and established the Bata Shoe Company of Canada. Families around the globe relied on Bata to supply them with sensibly priced shoes that met their needs and exceeded their wishes. By mid-century, Bata's superior product earned the trust and confidence of millions and Bata was positioned as the world's leading footwear exporter.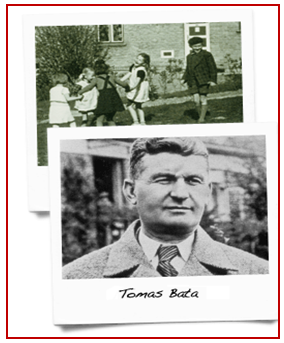 As the 20th century came to a close, Bata had been building relationships with generations of families for over 100 years. Thomas G. Bata, the founder's grandson, remained committed to that tradition in the emerging global marketplace. In a bold move, he replaced large, centralized factories with regional production facilities guided by four "meaningful business units" (MBUs), each having the flexibility and independence to produce footwear that responds to the unique needs of its region. As a result, Bata is honored to be a local company in every country it serves. It is with pride that the Bata Company of today maintains close to 5,000 international retail locations and services over one million customers per day. From its simple start over 118 years ago, Bata has grown into a trusted global company that offers fashionable and affordable footwear to every member of the family.
We will grow through the 21st century by investing our resources in innovative comfort technology, remaining on the cutting edge of style, and ensuring quality and affordability. Now as then, we believe our success is a result of our commitment to our customers, and we'll continue to look to the future by reading our past.
Bata Shoe Company is the market leader in the footwear industry since its operation in Bangladesh. The name Bata achieved such a position in the customers' mind that whenever they heard the name of Bata, a footwear with high quality comes into their mind. Bata has been serving its customers with wide assortments of products for about five decades and doing it successfully. It is very difficult to identify the customers' class of Bata Shoe Company. Bata touches almost every social class possible. Bata meets the footwear demands of the higher class and lower class simultaneously. However to stay closer to the customers, Bata shoe company undertakes an assessment of the customers at a regular interval.
Bata desires to fulfill the ever changing customer's needs, and to do so the outcome of the customer assessment plays a significant role. Here the similar study undertaken with a permission of Bata Shoe Company to get the feedback from regular customers. The questionnaire is taken from Bata shoe company Bangladesh ltd to conduct the survey among the regular customers. This study is the analysis of customer satisfaction of Bata Shoe Company which will help to analyze the customers' level of satisfaction with Bata products and stores. This study will try to compare Bata with other competitors in footwear industry. It will help to get the knowledge of customers' overall shopping experience at Bata shoe stores.
The Footwear Industry in Bangladesh has started since the colonial era, although its modernization took place only in the late 1980s. During the British period, there was no footwear manufacturing firm producing on a mass scale in East Bengal. However, a traditional cottage type footwear industry with limited production facilities existed in a skeleton form in the district towns during that time. Various types of footwear were imported, mainly from Calcutta. After the partition of Bengal in 1947, foot wears were imported from West Pakistan.
When Bata Shoe Company established its manufacturing plant at Tongi in 1962, it was the first manufacturing plant to produce shoes on a large scale in East Pakistan. In 1967, Eastern Progressive Shoe Industries (EPSI) established its production plant. It began exporting footwear to USSR, Czechoslovakia and England. Both Bata and EPSI held major shares in the local footwear market. The footwear industry suffered a major setback during the war of liberation but was rehabilitated after independence. New footwear manufacturing units have recently been established. Among them are Apex Footwear, Excelsior Shoes, and Paragon Leather and Footwear Industries.
Japan and Germany are now the biggest markets for Bangladeshi footwear but US buyers are increasingly showing interest in sourcing from Bangladesh. Bangladesh could have a billion dollar footwear export sector by 2013, claim local shoe manufacturers on the basis of both the current growth in shipments and the increased production capacity in factories under construction. If their assessment is correct, in a three-year period the level of exports can increase five-fold from the $205 million worth of shoes that were exported in the last fiscal year that ended in June 2010.