Market leadership is a particularly useful and relevant concept in the Internet age, where first-movers in new markets can quickly gain monopolies for services or products.These global brands have successfully dominated the markets and maintained their leadership and built unbelievable brand loyalty despite severe and intense competition and shorter product life cycles.
From a management perspective it is very interesting to understand what made these organizations so successful both as organization as well as brand leaders. Management experts talk about organizational culture, values, vision and leadership as the contributing factors that drive and grow these organizations. While this view is quite true, making of brand leader has got to do with more than these Management and Organizational value system.
The global market leaders or brand leaders stand apart from the rest through value differentiation that they deliver to their customers. Such Organizations continually strive to achieve excellence in their chosen product or service and ensure that they are ahead of the Customer expectations all the time.
These companies have chosen to identify and follow chosen set of marketing rules and concentrated on offering continually unique value proposition and created a niche for themselves in the market.
Apple :
In January 2010 Jobs walked on stage with the world holding its breath, again. The iPad seeks to revolutionise publishing like the iPod did music. It follows a well rehearsed script. In recent years Apple has turned the smartphone from a business badge into a cool tool for everyone with more than 13 million iPhones were sold in the first 15 months. Similarly, with the superthin Air, the new unibody aluminum MacBook, it continues to prove that it delivers a lust-worthy design aesthetic that has competitors playing catch-up. Despite challenges from all comers, iTunes remains the dominant player in the only growing part of the music business
Steve Jobs, the co-founder of Apple, suggests the following for anyone who wishes to become a market leader.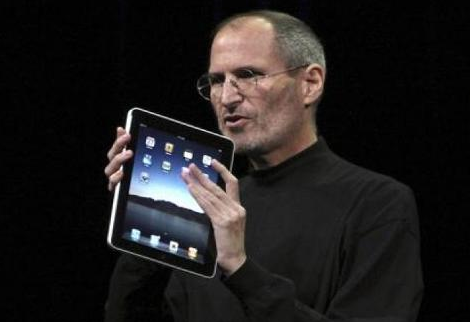 The old market models favoured scale. The bigger the better, the highest market shares delivered the most profits. GM proved that was no longer the case. Biggest is no longer best. The new market models favour difference. The smarter the better, the more relevant and distinctive brands win out, engaging people through collaboration, growing through avocacy, and sustaining a premium through participation. The new value equation.
Customers : from passive audiences to active participants
Innovation : from scientific development to creative collaboration
Brands : from abstract logos to inspiring purposes
Products : from average packages to enabling applications 
Price : from value-based pricing to a participation premium
Promotion : from interuptive advertising to engaging storytelling
Place : from distribution channels to networked partnerships
Relationships : from loyalty to brands to loyalty to each other
Customers have lost confidence in business. Trust is at an all time low, and loyalty is incredibly rare. They have new attitudes and behaviours, priorities and power. Brands need to engage people in new ways, more responsible and collaborative, unlocking the power of ideas and networks.
Market leadership is no longer about scale and dominance, but about purpose and relevance. It crosses markets and sectors, and is achieved through collaborative insight, thoughtful creativity, and inspired participation. It is about ideas and influence, and value is created through innovation and relationships.
Obama : The 2008 US Presidential elections is one of the best examples of the power of crowdsourced activism. From relative obscurity, Obama rose in popularity through his novel use of network technologies. His fundraising did not rely upon large cheques from elite dinners, but much smaller sums for many thousands of normal people. With the help of social networks his campaign fund rose to  $122 million, compared to McCain's $27.7 million. His messages reached people every morning by emails and SMS messages, instant and direct, rather than relying on reported broadcasting.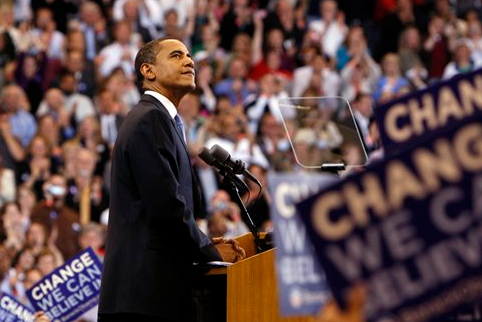 Samsung : The Korean electronics business is guided by a vision to lead the digital convergence movement. "We believe that through technology innovation today, we will find the solutions we need to address the challenges of tomorrow. From technology comes opportunity—for businesses to grow, for citizens in emerging markets to prosper by tapping into the digital economy and for people to invent new possibilities" said the company's enigmatic chairman, Kun-Hee Lee. "It's our aim to develop innovative technologies and efficient processes that create new markets, enrich people's lives and continue to make Samsung a trusted market leader. Everything we do at Samsung is guided by our mission – to be the best digital e-company". Out of a small export business in Taegu, South Korea, Samsung has grown to become one of the world's leading electonics companies, specialising in digital appliances and media, semiconductors, memory and system integration.