Some Key Check Points for the Aforesaid Documents
  Letter Of Credit:
Whether the documents have been negotiated or presented before expiry of the credit.
Whether the amount drawn exceeded the amount available under the credit.
 The Commercial Invoice:
Is the invoice made out in the name currency as the credit indicates?
Is the invoice made out in the name of the buyer with the same address specified in the credit?
Does the invoice agree exactly with the credit as regards description of goods, value of goods, unit prices & delivery terms?
Any special notation, confirmation & attestation were specified in the credit and those have been complied with on the invoice and if required duly signed.
Does the invoice evidence the following; shipping marks/terms of delivery/weight data &import license number etc.
  Bill Of Exchange:
Is the Bill of Exchange drawn in the language of the credit?
Is the bill of exchange properly prepared according to the credit conditions (on a sight or time basis) and drawn on the specified bank?
Is it properly dated and signed?
Is the amount in figures corresponded exactly with the amount in word?
Does it contain all the prescribed notations and clauses?
As a rule, the amount of bill of Exchange must agree with the invoice amount (drawn to cover only 90% or 80% of the invoice value.
 Bill Of Lading:
First of all it has to be cleared that the Bill of Lading is showing "Shipped on Board" and it has to be properly endorsed to the bank.
The B/L should include the description of the merchandise according to invoice.
The port of shipment and destination, date of shipment and the name of the consignee are in agreement with those mentioned in the L/C.
The shipping company or their authorized agents properly sign the B/L.
The date on the B/L is not 'stale' which means it is not dated in unreasonably long time prior to negotiation.
 The Insurance Cover Note:
Is the insurance documents specified in the credit submitted?
Does the insurance cover the risks mentioned in the credit in the currency of the credit and for the prescribed amount but not less than CIF value?
Is the insurance documents dated not later than the shipping documents?
Does the insurance policy/Certificate agree with other document as regards description, weight & marks of the goods, mode of transport & the route?
Does the insurance company attached and so far as necessary, endorsed issue all the copies?
  Certificate Of Origin:
Is the certificate of origin of goods is given as stipulated?
 Others:
Other documents called for in the credit if any such as packing list, weight certificate, consular invoice, inspection certificate etc. to be checked whether drawn and issued in accordance with the terms of the credit.
 Lodgment Of Shipping Documents:
During scrutiny, if the documents are in order, the branch then lodges the documents in PAD. The following steps are involved in lodgment –
First all the particulars of the documents are entered in the PAD (Payment against Document) register and PAD No. Seal is given on all the copies of the received documents.
Convert the foreign currency into Bangladeshi currency.
Reverse the contingent liability and entry made in the liability register.
Prepare lodgment voucher
Liability reversal vouchers
                         Banker's Liability on L/C            Dr.
                               Customer's liability on L/C          Cr
                         PAD A/C                                     Dr.
                               HO A/C                                        Cr.
                               Profit on PAD                              Cr.
                               Exchange Trading Earning           Cr
Send an IBCA to the head office.
Make intimation to the importer.
After realizing the charges, the shipping documents are then stamped with PAD number & entered in the PAD register. Intimation is given to the customer calling on the bank's counter requesting retirement of the shipping documents.
 Retirement Of Import Documents:
When the importer release the import documents from the Bank by acceptance/cash payment or under post import Bank finance it is known as retirement of the import document. The importer receives the intimation and gives necessary instruction to the bank for retirement of the bills or for the disposal of the shipping documents to release the imported goods from the customs authority. The importer may instruct the bank to retire the documents by debiting his account with the bank or may ask for investment, which is Investment against Trust Receipt (TR). Following steps are involvement for retirement of documents-
Calculation of Profit.
Calculation of other charges.
Passing vouchers.
Entry in the register.
Endorsement made on the back of the bill of exchange as 'Received Payment' and bill of lading or other transport document is endorsed to the effect "Please deliver to the order of M/S. —- —- —-", under two authorized signatures of the bank's officers (P.A. Holder).
Finally, documents are delivered to the Importer.
 Payment Procedure Of Import Documents:
This is the most sensitive task of the Import Department of any branch of Bank. The officials have to be very much careful while making payment. This task constitutes the following-
a)    Date Of PAYMENT:
Usually payment is made within seven days after the documents have been received. If the payment is become deferred, the negotiating bank may claim Profit for making delay.
b)    Preparing Sale Memo :
A sale memo is made at B.C rate to the customer. As the T.T & O.D rate is paid to the ID, the difference between these two rates is exchange trading. Finally, an Inter Branch Exchange Trading Credit Advice is sent to ID.
c)     Requisition For The Foreign Currency :
For arranging necessary fund for payment, a requisition is sent to the International Department
d)    Transmission Of Message :
Message is transmitted to the correspondent bank ensuring that payment is being made.
 Operation Key Words
Standard Chartered Bank Website
Group ID for all sort of advice; ———> Group ID [Baycbd $01]
| | | |
| --- | --- | --- |
| 01 | Trade Finance Transaction | (Click) |
| 02 | Trade banking | |
| 03 | LC Insurance | |
| 04 | Template | |
| 05 | Select the Template | |
| 06 | ALL | |
| 07 | Company Reference Number | |
| 08 | LC Amount | |
| 09 | Currency | |
| 10 | Expiry Data | |
| 11 | Presentation Date | |
| 12 | Expiry Country | |
| 13 | Draft After | |
| 14 | Tenor | |
| 15 | Partial Shipment Date | |
| 16 | Trans Shipment Date | |
| 17 | Ship Into (Ship to) | |
| 18 | Latent Date of Shipment | |
| 19 | Origin of the Product | |
| 20 | Advising Bank | |
| 21 | Party Name | |
| 22 | Party Address | |
| 23 | Save | |
| 24 | Covered By | |
| 25 | Goods Description | |
| 26 | Documents Required | |
| 27 | Additional ConditionHS Code & LCA Form No | |
| 28 | Save with Validation | |
| 29 | In Complete Click One Time | |
Print
Download File
Up Load New Document
01
Go to incomplete LC
(Click)
02
Select The LC
03
ALL
04
Up Load New Document
05
Document Type
[Select from drop Down(always others) ] 06Brows
(To select he location of pdf) 07Save File 08Save With Validation
To Add Additional Documents:
| | | |
| --- | --- | --- |
| 01 | Go to Edit (Small) | (Click) |
| 02 | Select the incomplete LC | |
| 03 | ALL | |
| 04 | Commercial Invoice | |
| 05 | Brows (Introduced Location) | |
| 06 | Save | |
| 07 | Complete | |
To Complete with Checker ID:
| | | |
| --- | --- | --- |
| 01 | Select the LC [Tick on Box] | (Click) |
| 02 | Save | |
| | | |
| --- | --- | --- |
| 01 | Trade Finance Transaction | (Click) |
| 02 | Trade banking | |
| 03 | Status | |
| 04 | Click; Authorization Boxes; Sound Upper | |
| 05 | Yellow Bar (Click) | |
| 06 | Download Security | |
| 07 | After download Complete than You may Print it | |
 If the executives are not available than some document are needed to attached as pdf format for continue the process. The documents are-
Invoice
Packing List
Transport Agency
Country of Origin
Certificate
Letter of Credit (LC)
Clean Report of Findings (CRF)
Proforma
Insurance
 Procurement & Logistics
 Procurement:
Procurement is the acquisition of appropriate goods and/or services at the best possible total cost of ownership to meet the needs of the purchaser in terms of quality and quantity, time, and location. Complete process of obtaining goods and services from preparation and processing of a requisition through to receipt and approval of the invoice for payment. Also called sourcing, it commonly involves (1) purchase planning, (2) standards determination, (3) specifications development, (4) supplier research and selection, (5) value analysis, (6) financing, (7) price negotiation, (8) making the purchase, (9) supply contract administration, (10) inventory control and stores, and (11) disposals and other related functions.
Almost all purchasing decisions include factors such as delivery and handling, marginal benefit, and price fluctuations. Procurement generally involves making buying decisions under conditions of scarcity. If good data is available, it is good practice to make use of economic analysis methods such as cost-benefit analysis or cost-utility analysis. An important distinction is made between analysis without risk and those with risk. Where risk is involved, either in the costs or the benefits, the concept of expected value may be employed.
Direct procurement and indirect procurement

 

TYPES

Direct procurement

Indirect procurement

Raw material and production goods

Maintenance, repair, and operating supplies

Capital goods and services

F E A T U R E S

Quantity

Large
Low
Low

Frequency

High
Relatively high
Low

Value

Industry specific
Low
High

Nature

Operational
Tactical
Strategic

Examples

Crude oil in petroleum industry
Lubricants, spare parts
Machinery, computers
Based on the consumption purposes of the acquired goods and services, procurement activities are often split into two distinct categories. Direct procurement occurs in manufacturing settings only. It encompasses all items that are part of finished products, such as raw material, components and parts. Direct procurement, which is the focus in supply chain management, directly affects the production process of manufacturing firms. In contrast, indirect procurement activities concern "operating resources" that a company purchases to enable its operations. It comprises a wide variety of goods and services, from standardised low value items like office supplies and machine lubricants to complex and costly products and services like heavy equipment and consulting services.
Procurement systems:
Another common procurement issue is the timing of purchases. Just-in-time is a system of timing the purchases of consumables so as to keep inventory costs low. Typically a framework agreement setting terms and price is created between a supplier and purchaser, and specific orders are then called-off as required.
Procurement life cycle in modern businesses usually consists of seven steps:
Information gathering: If the potential customer does not already have an established relationship with sales/ marketing functions of suppliers of needed products and services (P/S), it is necessary to search for suppliers who can satisfy the requirements.
Supplier contact: When one or more suitable suppliers have been identified, requests for quotation, requests for proposals, requests for information or requests for tender may be advertised, or direct contact may be made with the suppliers.
Background review: References for product/service quality are consulted, and any requirements for follow-up services including installation, maintenance, and warranty are investigated. Samples of the P/S being considered may be examined, or trials undertaken.
Negotiation: Negotiations are undertaken, and price, availability, and customization possibilities are established. Delivery schedules are negotiated, and a contract to acquire the P/S is completed.
Fulfillment: Supplier preparation, expediting, shipment, delivery, and payment for the P/S are completed, based on contract terms. Installation and training may also be included.
Consumption, maintenance, and disposal: During this phase, the company evaluates the performance of the P/S and any accompanying service support, as they are consumed.
Renewal: When the P/S has been consumed and/or disposed of, the contract expires, or the product or service is to be re-ordered, company experience with the P/S is reviewed. If the P/S is to be re-ordered, the company determines whether to consider other suppliers or to continue with the same supplier.
Procurement management:
Procurement management functionality available in SAP software; It can help automate, simplify, and accelerate source-to-pay processes for goods and services. Procurement management solutions can enable:
Quickly identify savings opportunities through accurate, aggregated spend reporting and analysis
Deliver sustainable savings through powerful and efficient sourcing capabilities
Drive better-informed global supply decisions through visibility into international trade agreements and sanctions
Plus, SAP procurement management features can empower to optimize contract value and minimize risk through effective process and compliance management.
Procurement management functionality supports:
Spend performance management – Procurement management can provide sophisticated data aggregation, normalization, classification, and enrichment.
E-sourcing – Procurement management can deliver collaborative RFx and auctions, plus bid analysis.
Global trade services – Streamlined procurement management can provide expedited customs clearance and visibility into trade sanctions and international trade agreements.
Contract life-cycle management – Procurement management features can support automated contract creation, management, and reporting.
From strategy and creation to execution and monitoring, contracts are dynamic in nature and require varying levels of management along the entire life cycle. Whatever the purpose of their contracts, organizations must maintain tight control over them and address common issues, such as inconsistent language, incomplete approvals, long contract completion cycles, and limited visibility and compliance.
The SAP Contract Lifecycle Management (SAP CLM) application supports BCS Company's entire contract management process. The application supports all contract types and can integrate with back-end systems in support of contract compliance.
By enabling proactive management of all aspects of the contract life cycle, SAP CLM will help:
Accelerate time to contract through automated contract creation and collaboration
Lower legal, financial, and regulatory risk through standardized language and reporting
Realize full savings and revenue through contract visibility and awareness
Ensure more control and better compliance throughout the contract life cycle via system integration, alerting, and reporting
  Responsibility of BCS Logistic Personnel
Preparing Invoice as per order book
Maintaining Cash Book
Sales Vs Collection Report (Daily basis)
Proposal for issuing Credit Notes
Preparing Stock-Report
DD Payment Status Notes
Vehicle Movement Plan
Making Distribution Lay-out plan
Liaison with RSM & other Sales/ Marketing/ Field Forces
Office Maintenance
Generating Reports
     Distribution Operations of BCS
The company's product line is Pesticide, Seed, Fertilizer & others. The Key Stake Holders of BCS is Manufacturers, Suppliers, Marketers, Dealers, Distributors, Agents, Transporter, Consultant and Clients, Service Providers (Business Partners or Associates). The company can appoint any person as its Agent (s), Distributor (s), Dealer (s), Retailers or Representative (s) for the sales and distribution of the products or sell the product directly to the customer.
 BCS maintain strictly agreement for its distribution Channels. The Agreement Contain the flowing points-
Product: The distributor shall undertake to sell the product at all times only in the original packing specified by the company and with the company's original labels affixed thereon and not tamper with the packing or levels supplier by the company.
Selling Price: From Time to Time, the company shall indicate to the Distributor about the recommend ended maximum retail price (MRP) of the product and declare such MRP on the product. The company shall have the right to modify the price any time.
Delivery: The company shall deliver the product to the distributor at the address specified by distributors (first point of selling). In case of ex-warehouse delivery as an emergency, the company's responsibility ceases once goods are delivered to the carrier. Distributors shall be deems to have accept the products have been delivered to the distributors.
Maintenance of Records:  The use of maintenance records is particularly important. Here a large number of expensive chemical are used daily. So that plant operations will run smoothly.
Not an Agency:  The distributors are never being agents to BCS. They just distribute the product among the customer.
Terms of Payment:  The payment to be made through Demand draft or pay order of schedule Bank only.
Sales Promotion:  Sales promotions can be directed at the customer, sales staff, or distribution channel members (such as retailers). Sales promotions targeted at the consumer are called consumer sales promotions. Sales promotions targeted at retailers and wholesale are called trade sales promotions.
Taxes: The Taxes should provide by the consumer. Here BCS take proper Taxes from the Consumer
Terms & Termination
Territory: They are use as a region marked off for administrative or other purposes. In BCS they work mainly the root level marketer as a direct correspondent of the company.
Legal Requirements
Notices
Intellectual Property Right: Intellectual property (IP) is a term referring to a number of distinct types of creations of the mind for which property rights are recognised–and the corresponding fields of law. Under intellectual property law, owners are granted certain exclusive rights to a variety of intangible assets. Common types of intellectual property include copyrights, trademarks, patents, industrial design rights and trade secrets in some jurisdictions. BCS IPR is nobody can abuse  company product , logo, motto or some thing like that.
Confidentially
Dishonor of Cheques / Payment: The payment to be made through demand draft or pay order of schedule Bank only
 Security Deposit: Once the Product sold and it supplied to the distributors, then company never accept it for any circumstance. Except if there is a manufacturing default in the product and the same are returned to the company with in two month of receipt stock. The company shall not be responsible to take back the expired/ damaged soiled stock.  The Distributors shall not make or give any representation or warranties in respect of the product to the countries other than those authorized by the company in written from time to time.
Credit Limit: The credit limits may change from the Time to Time. Any extra credit limit will be subject to the prior approval in writing from the company authorized person.
Stewardship
Documents
License
Bank Account
Vat Registration
TIN
Partnership Deed/Memorandum/ Article of Association/Board Resolution
Personal Undertaken
Prohibition Against Re-formulation of the Product: The distributors shall not manufacture, distribute, sell offer for sale, display, advice, and promote any product counterfeiting or imitating the product and/ or inferring any Intellectual Property Rights related to the product of the company. The distributor will expressly undertake to use in good faith its best efforts to have the local retailers comply with their section.
Assignment
Records
Supersession of other Agreements
Severability
Relationship
Non-waivers
Force Majeure
Miscellaneous
Miscellaneous chemical product Insecticide, rodenticides, fungicides, herbicides, anti-sprouting product and plant growth regulators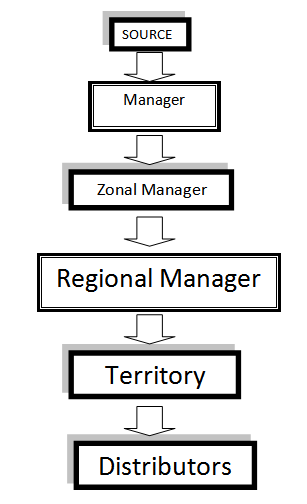 Transportation:
Transportation refers to the movement of product from one location to another as its way from the beginning of a supply chain to the customer. Transportations is an important supply chain driver because product are rarely produced & consumed in the same location. It is a significant component of the cost incurred by most of supply chain.
International trade is becoming a bigger part of the world's economic activity. The role of the transportation is even more significant in global supply chain. Dell currently has supplier's world wide & sell to customer all over the world from just a few parts. Transportation allows product to move across Dell's global network. Similarly global transportation allows Wal-Mart to sell products manufactured all over the world in the United States.
Any supply chain success is closely linked to the appropriate use of transportation. IKEA the Scandinavian home furnishing retailer has build a global network with about 180 stores in 23 countries primarily on the basis of effective transportation. Effective sourcing and inexpensive transportation allows IKEA to provide high quality home furnishing at low prices globally. Supply chain also use responsive transportation to centralize inventories and operate with fewer facilities.
Supply chain use a combination of the following modes of transportation-
Air,
Package Carriers
Truck
Rail
Water or Ship
Pipe Line
Incase of BCS, they use Ship, Truck & package carrier for transportation.
A well designed transportation system network allows a supply chain to achieve the desired degree of responsiveness at low cost. BCS uses direct shipment network option, the buyer structure his transportation network so that all shipment come directly from each supplier to BAYER location. The routing for the shipment is specified and the supply chain Manager only need to decide the quality to ship and the mode of transportation to use. This decision involves a trade off between transportation and inventory costs.
Delivery Sources:
Deliveries can be made to customers from two sources:
Single product locations
Distribution centers
Single product locations are facilities such as factories or warehouses where a single product or a narrow range of related items are available for shipment. These facilities are appropriate when there is a predictable and high level of demand for the products they offer and where shipments will be made only to customer locations that can receive the products in large, bulk amounts. They offer great economies of scale when used effectively.
 Distribution centers are facilities where bulk shipments of products arrive from single product locations. When suppliers are located a long distance away from customers, the use of a distribution center provides for economies of scale in long-distance transportation to bring large amounts of products to a location close to the final customers.
The distribution center may warehouse inventory for future shipment or it may be used primarily for cross docking. Cross docking is a technique pioneered by Wal-Mart where truckload shipments of single products arrive and are unloaded. At the same time these trucks are being unloaded, their bulk shipments are being broken down into smaller lots and combined with small lots of other products and loaded right back onto other trucks. These trucks then deliver the products to their final locations.
Distribution centers that use cross docking provide several benefits. The first is that product flows faster in the supply chain since little inventory is held in storage. The second is that there is less handling expense since product does not have to be put away and then retrieved later from storage. The benefits of cross docking can be realized when there are large predictable product volumes and when economies of scale can be had on both the inbound and outbound transportation. However, cross docking is a demanding technique and it requires a considerable degree of coordination between inbound and outbound shipments.
Transporting and delivering goods is expensive so capabilities in this area are closely aligned with the actual needs of the market that the supply chain serves. Highly responsive supply chains usually have high transport and delivery costs because their customers expect quick delivery. This results in many small shipments of product. Less responsive supply chains can aggregate orders over a period of time and make fewer and larger shipments. This results in more economies of scale and lower transport costs.
 Direct Shipping With Milk Run:
A Milk run is a route on which product delivers from a single supplier to multiple retailers or goes from multiple suppliers to a single buyer location.
Direct shipping provides the benefit of eliminating intermediate ware houses, whereas milk run lower transportation cost by consolidating shipment to multiple location. A supply chain managers need to decide on the routing of each milk run.
 Milk Run Deliveries:
Milk run deliveries are deliveries that are routed to either bring products from a single originating location to multiple receiving locations or deliveries that bring products from multiple originating locations to a single receiving location. Scheduling milk run deliveries is a much more complex task than scheduling direct deliveries. Decisions must be made about delivery quantities of different products, about the frequency of deliveries, and most importantly about the routing and sequencing of pickups and deliveries.
The advantages of this method of delivery are in the fact that more efficient use can be made of the mode of transportation used and the cost of receiving deliveries is lower because receiving locations get fewer and larger deliveries.
There are two main techniques for routing milk run deliveries. Each routing technique has its strengths and weaknesses and each technique is more or less effective depending on the situation in which it is used and the accuracy of the data that is available. Both of these techniques are supported by software packages. The two techniques are:
The savings matrix technique
The generalized assignment technique
The savings matrix technique is the simpler of the two techniques and can be used to assign customers to vehicles and to design routes where there are delivery times windows at receiving locations and other constrain. The technique is robust and can be modified to take into account many different constraints. It provides a reasonably good routing solution that can be put to practical use. Its weakness lies in the fact that it is often possible to find more cost effective solutions using the generalized assignment technique. This technique is best used when there are many different constraints that need to be satisfied by the delivery schedule. The generalized assignment technique is more sophisticated and usually gives a better solution than the savings matrix technique when there are no constraints on the delivery schedule other than the carrying capacity of the delivery vehicle. The disadvantage of this technique is that it has a harder time generating good delivery schedules as more and more constraints are included. This technique is best used when the delivery constraints are limited to vehicle capacity or to total travel time.
Trade off in Transportation design:
All transportation decision made by shipper in a supply chain network must take in to account their impact on inventory costs, facility and processing costs, the costs of co-ordination operations, as well as the level of responsiveness provided to the customers, shippers should evaluate different transportation options in terms of various cost as well as revenues and then rank them according to co-ordination complexity than Manager able to make the appropriate transportation decision. Manager must consider the flowing tradeoff when making transportation decisions.
Transportation & Inventory cost Trade off
Transportation cost and Customer responsiveness trade-off
Findings from BCS
The piece of information received by different secondary data sources and by discussion with different personnel of BCS reveals the following facts:
  Communications and Awareness:
The general level of awareness of Supply Chain Management issues amongst the employees of BCS is low to medium-low. Most of the employees do not know about the issue because very few initiatives were taken by BCS.
There is no writing published in BCS journal specifying Supply Chain & Logistics Management.  And the direct or precise relationship between Supply Chain and Logistics function of each process is not yet clear to the employees.
Expectation of the executives of BCS towards their company:
All the processes equivocally expressed that BCS should take steps to strengthen and enrich existing activities for the benefit of Supply Chain & logistics and the business.
As a responsible operating or end-market company, BCS should take Supply Chain & logistics initiatives in issues. Their arguments are shown below:
More involvement and monitoring needed
 Present activities are not visible
The base of present activities is weak. We should establish BCS as a benchmark
We should for opportunity to grab without hampering our core business.
We should increase both internal and external awareness
Data:
BCS use SAP software for demand. Side by side the information which provided by the territory is for setting their import decision. BCS collect detailed demand cost, margin and suppliers information to make these inventory policy decisions. BCS uses information to tightly its operations with distributors. This integration allows BCS to implement cross-docking in its transportation network saving on both inventory and transportation cost.
Import:
BCS basically conduct import base business. They import their product from Germany, India, Thailand & some others country. Domestically imported bulk quantity produced are packed & distributed by the help of the distribution channel.
They take service from Reliance Insurance for insurance purpose. And for all kinds of banking work they perform with Standard Chartered Bank & City Bank.
Inventory:
BCS maintain their inventory on the Crop Season base. Every crop need specific Agro chemicals. So, depending on the crop calendar BCS import product & keep it on the ware house.
Location:
BCS select eight regions for their facility layout. There they set warehouse to maintain their inventory & distribution. The regions are Mymensingh, Bhairab, Commilla, Jessore, Bogra, Rangpur, Rajshahi, Faridpur. Those different region help BCS for proper marketing & Maintain the whole supply chain.
Transportation:
A well designed transportation system network allows a supply chain to achieve the desired degree of responsiveness at low cost. BCS uses direct shipment network option, the buyer structure his transportation network so that all shipment come directly from each supplier to BAYER location.
Distribution:
The Key Stake Holders of BCS is Manufacturers, Suppliers, Marketers, Dealers, Distributors, Agents, Transporter, Consultant and Clients, Service Providers (Business Partners or Associates). The company can appoint any person as its Agent (s), Distributor (s), Dealer (s), Retailers or Representative (s) for the sales and distribution of the products or sell the product directly to the customer.
 Recommendations & Conclusion:
Recommendations:
Awareness building is the primary job at present. People have to know the direct link-up between the Supply Chain or logistics and their operations. Without knowing the link they will not be able to apply it as professional approach.
Besides changing some setup of the warehouse and transportation system as well as the whole operation, awareness will play a vital role in a Supply Chain logistics approach. In order to create and increase awareness among the company, Seminar, VDO clippings, Symposium, Leaflets, Workshops, awareness campaign, etc. could be organized.
 A Chain & Logistics team could be formed taking representatives from each process. The team will communicate and highlight overall importance and implications & its relevance to our business & our scope of contribution, etc.
There has to be a Supply Chain logistics action plan. A responsible team should be engaged in coordinating the different activities in there respective process. Primarily the team will create more awareness and internalize the issue to the company. The responsibilities of the team would be:
Identify the issue in detail
Link the issue with each process
Familiarize with the process, product, business and distribution
Pursue business value addition activities
Formulate policy and action plan
Driving that action plan
Practice and monitoring
Identify the areas of improvement in respect of sustainable Chain approaches
Motivate and influence relevant people in implementing new / innovative ideas
Full-time liaison and involvement for all related activities expecte
Conclusion:
Though in some cases the costs involved in a SCM are high compared to conventional supply chains, consumer conscience on environment helped organizations create a brand image and in turn gain a unique competitive edge.
 By practicing just a fraction of Supply Chain concepts in supply chain management, many commercial firms have achieved success. The most important considerations for warehouses are, first, their cost per square meter, followed by their efficiency and flexibility. Through all of that, operational costs are constantly being influenced by rising energy prices and external factors.
 These new operations have altered the traditional supply chain that most organizations have grown accustomed to. These innovations are expected to drive the embracement of technology even in the recession period. Methods for determining a successful supply chain management are new and are not fully developed. However, organizations can effectively and efficiently the supply chain to face the shocking future challenge.
 This report shows that, first and foremost, companies will have to try and use the Supply Chain, which is the system that they don't have to use at all; this will require taking an integrated approach to new construction projects.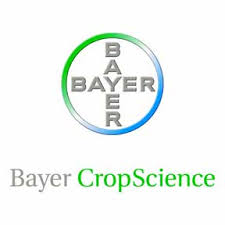 The End
Some are parts:
Bayer Cropscience Ltd (Part 1)