The five highest-paid athletes, Ronaldo, LeBron James, Lionel Messi, Roger Federer and Kevin Durant all generate more than $25 million annually from sponsors. In addition to their athletic achievements, the appeal of this group for marketers is a function of the global sports they play. Nike (and Adidas in the case of Messi) can use all of them in ad campaigns around the world. That is not the case with stars in the NFL and MLB.
The earnings below span June 1, 2016 through June 1, 2017 and include salaries, bonuses, prize money, endorsements, licensing and appearance fees.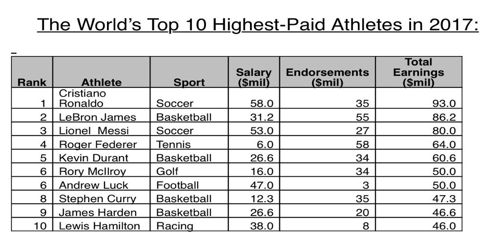 Cristiano Ronaldo, $93 million (Soccer, Portugal)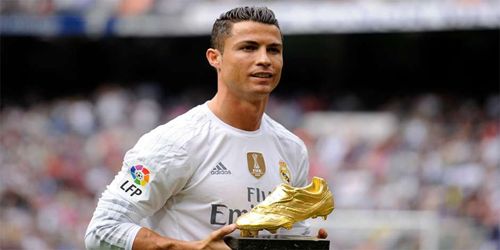 This past year Ronaldo was named FIFA's best player in the world for the fourth time, secured a contract extension with Real Madrid that will pay him more than $50 million for each of the next four years through his 36th birthday and inked a lifetime deal with Nike worth upward of $1 billion. His native Portugal honored him by renaming an international airport after he led that country to a UEFA Euro title last summer.
This season he led Real Madrid to La Liga title and back-to-back Champions League crowns. His growing line of CR7 branded products now include shoes, underwear, fragrance, jeans and a line of hotels.
LeBron James, $86.2 million (Basketball, U.S.)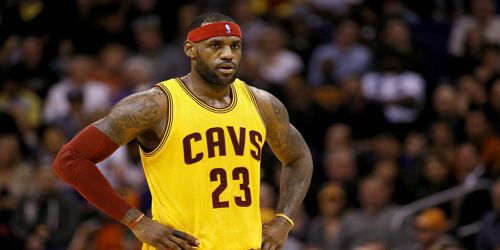 LeBron James entered the NBA in 2003 out of high school and within three years established himself as the most dominant force in the game. He's racked up four MVP awards and 11 first-time All-NBA selections. But it was not until the 2016-17 season that James had the NBA's top salary.
James signed a three-year, $100 million contract extension with the Cleveland Cavaliers in July after leading the club to their first NBA title in franchise history a month earlier. His $31 million salary this season made him just the third NBA player after Michael Jordan and Kobe Bryant to earn $30 million. The salary bump pushed his total earnings, including endorsements and playoff bonuses, to $86.2 million.
Lionel Messi, $80 million (Soccer, Argentina)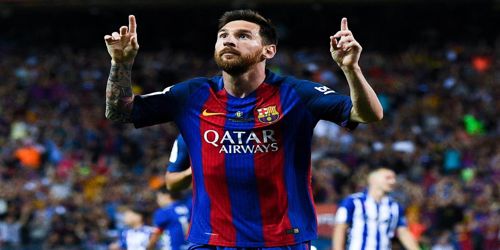 Messi scored a La Liga-high 53 goals and assisted on 16 more in 52 club appearances this past season and is due for an extension with Barcelona. The Argentine forward notably rejected a first offer but the one-club man has insisted he wants to remain at Camp Nou. In December he renewed a lifelong deal with Adidas. The German sportswear giant is responsible for half of Messi's $27 million in endorsement income.
Roger Federer, $64 million (Tennis, Switzerland)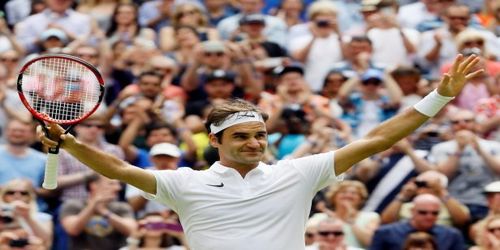 Federer has won $108 million in prize money in his career, but the total is dwarfed by his off-court earnings from appearances and endorsements. His latest pact is with pasta brand Barilla. The deal runs more than five years and is expected to net Fed roughly $40 million.
Many of Federer's sponsor relationships run a decade-plus. His partners include Wilson, Credit Suisse, Mercedes, Rolex, Lindt, Jura, Moet & Chandon, Sunrise and NetJets. Nike remains his biggest benefactor in a deal that yields Federer roughly $10 million a year.
Kevin Durant, $60.6 million (Basketball, U.S.)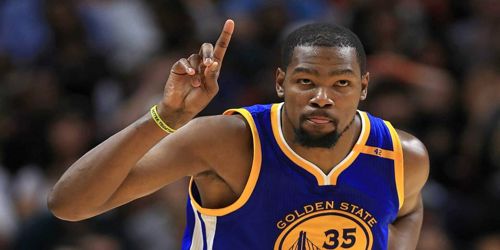 Durant shocked the sports world when he left Oklahoma City to sign a two-year contract with the Golden State Warriors ahead of the 2016-17 season (he can opt out of the contract after one year). Durant has a sizable endorsement haul with Nike, Beats, American Family Insurance, BBVA, Sparkling Ice, Panini and NBA 2K.
But he has embraced the startup ethos of his new locale with investments in the Player's Tribune, Acorns, Postmates and JetSmarter. Nike signed Durant to a 10-year extension in 2014 worth as much as $300 million, although sales are off the last two years for his signature shoes. Durant's 27.2 career points per game average is the best among active players and fourth all-time.
Andrew Luck, $50 million (Football quarterback, U.S.)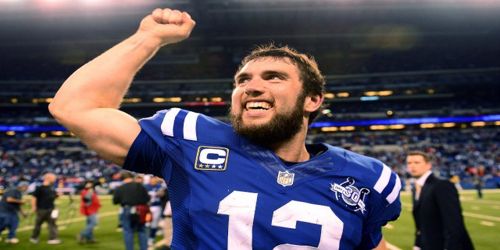 Forbes has Luck bringing in $50 million total, with $47 million of that coming from "salary/winnings" and only $3 million from endorsements.
Quarterback Andrew Luck heads the newcomers on the list, tied at No. 6 with $50 million after signing a $123 million contract extension last summer with a $32 million signing bonus.
Rory McIlroy, $50 million (Golf, U.K.)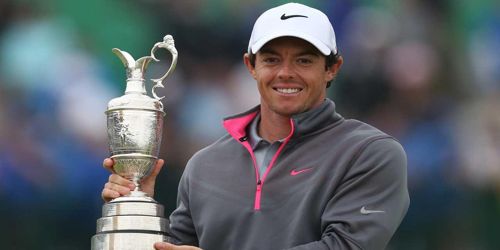 Rory McIlroy is one of five golfers to make the top 100 in Forbes annual rich list after bringing in $50-million in prize money and bonuses between 1 June 2016 and 31 May 2017.
The world number two has had an indifferent 2017 on the course, but his FedEx Cup win last year, and the $10 million bonus that came with it, was enough to send him to the top spot in the golf world.
Stephen Curry, $47.3 million (Basketball, U.S.)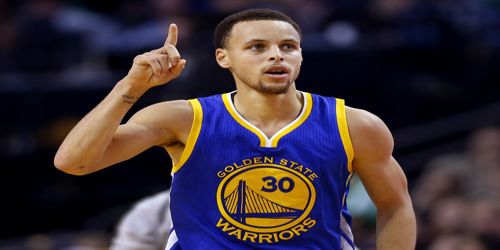 Stephen Curry has been one of the NBA's biggest bargains since signing a four-year contract extension in 2012. His $12.1 million salary for the 2016-17 season was 85th highest in the NBA. The two-time MVP, including the first unanimous MVP vote in league history, will get paid under his next deal. The NBA's new collective bargaining agreement allows the Warriors to pay Curry more than $200 million over five years.
Marketers have flocked to the Golden State point guard, while his team captured the attention of the casual NBA fan with their record 207 regular season wins over the past three seasons. Curry had the NBA's best-selling jersey each of the past two seasons.
James Harden, $46.6 million (Basketball, U.S.)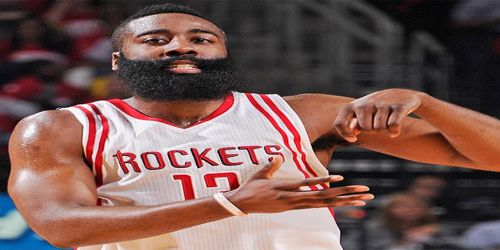 Harden's on-court income got a boost in the summer of 2016 when the Rockets renegotiated the last two years of his contract to cover four years and worth $118 million. The deal added $10 million to Harden's 2016-17 salary. Harden repaid the Rockets with the best season of his career, becoming the first NBA player to score 2,000 points and assist on 2,000 points as well.
Adidas made Harden one of faces of its NBA campaign when it inked the point guard to a 13-year deal in 2005 that pays as much as $200 million. Harden's unique style and strong play have made him one of the NBA's most marketable players.
Lewis Hamilton, $46 million (Racing, U.K.)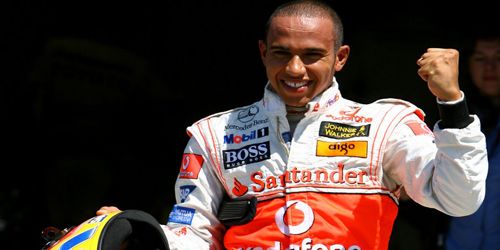 Hamilton won 10 F1 races during 2016, but was narrowly edged out for the World Championship by teammate Nico Rosberg. The British racecar driver is in the middle of a three-year contract extension that kicked off with the 2016 season. It is likely to pay out more than $120 million, including bonuses.
Hamilton won his third F1 title in 2015. He is the most marketable drivers in the sport, boasting endorsement deals with IWC, Monster Energy, L'Oreal, Bose, Puma, MV Agusta Motorcycles and Bombardier Recreational Products.
Other top 20 are listed below:
Drew Brees, $45.3 million (Football, U.S.)
Phil Mickelson, $43.5 million (Golf, U.S.)
Russell Westbrook, $38.6 million (Basketball, U.S.)
Sebastian Vettel, $38.5 million (Racing, Germany)
Damian Lillard, $38.4 million (Basketball, U.S.)
Novak Djokovic, $37.6 million (Tennis, Serbia)
Tiger Woods, $37.1 million (Golf, U.S.)
Neymar, $37 million (Soccer, Brazil)
Dwyane Wade, $36.2 million (Basketball, U.S.)
Fernando Alonso, $36 million (Racing, Spain)
Jordan Spieth, $34.5 million (Golf, U.S.)
Derrick Rose, $34.3 million (Basketball, U.S.)
Usain Bolt, $34.2 million (Track, Jamaica)
Conor McGregor, $34 million (MMA, Ireland)
Gareth Bale, $34 million (Soccer, U.K.)
Kei Nishikori, $33.9 million (Tennis, Japan)
Fletcher Cox, $33.4 million (Football, U.S.)
Clayton Kershaw, $33.3 million (Baseball, U.S.)
Carmelo Anthony, $32.6 million (Basketball, U.S.)
Zlatan Ibrahimovic, $32 million (Soccer, Sweden)
Information Source: