Nothing survives a black hole, not even the light ultimate light we see around these cosmic objects is caused by the fall of matter at their ends, strengthening the brightest continuous light source in the universe and forming a corona. Due to their greater gravity, black holes scatter space-time in such a way that light can be seen directly from behind them. But so far it has never been directly observed. As reported in nature, researchers have seen X-rays emit directly from behind the supermassive black hole at the center of the Galaxy I Zuiki 1, an active cosmic object about 800 million light-years away.
Lead author Dr. Dan Wilkins, from the Kavli Institute for Particle Astrophysics and Cosmology at Stanford and SLAC National Accelerator Laboratory, said in a statement, "No light enters that black hole, so we shouldn't be able to see anything behind the black hole."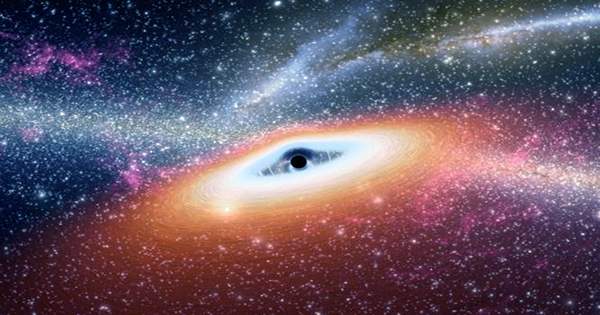 "The reason we see this is because the black hole is blocking space, bending light and encircling the magnetic field." This incredible phenomenon has been predicted for decades by Einstein's theory of general relativity, but this is the first time that light has been seen directly from behind a black hole. The team did not go out to look for this extreme warping. They were studying the corona of a supermassive black hole, a region of high-energy particles trapped in a magnetic field near a black hole. Recently, astronomers have realized that this corona is more dynamic than previously thought, and has even disappeared in some extreme cases.
The team was originally looking to make X-rays on the corona flames. While investigating the source of these flames, they noticed some small glimpses. The teams say it's the same X-ray but reflected from the back of the disk, giving us a glimpse of a black hole too close to us. Wilkins explained, "This magnetic field binds and then spreads around the black hole to heat everything around it and produces these high-energy electrons that lead to the formation of X-rays," Wilkins explained.