Blue Bear Capital has launched a new $150 million fund to locate and invest in entrepreneurs working on technology to accelerate the uptake and industrialisation of renewable energy. This is the venture business's second fund, which has been oversubscribed, according to the firm. Since 2020, Blue Bear has invested in nine new businesses. The new funds will be used to invest digital technologies that are "having an outsized impact" in markets such as wind, solar, the electric grid, electric vehicle infrastructure, transportation, and energy-intensive industries, according to the company.
In a statement, Blue Bear partner Ernst Sack stated, "Trillions of dollars will be spent to grow renewable energy, update infrastructure, and secure sustainable supply chains." "In the meantime, artificial intelligence is changing the way data is collected, judgments are made, and relationships are formed all around us. Blue Bear sees the greatest investment and impact opportunity of our lifetimes where these two trends converge — bringing the potential of AI-enabled technology to the enormous challenges of the energy transition."
Blue Bear employs a two-pronged investment approach. The firm's investors are looking for businesses that have "nailed a vertical," which is jargon for software-as-a-service solutions that assist industries manage operational bottlenecks and handle specific use cases. Blue Bear is also on the lookout for companies who have created software that can be scaled horizontally across multiple markets. FreeWire Technologies, which developed a suite of mobile EV charging solutions, and Omnidian, a distributed solar asset management company, are among the portfolio companies in Blue Bear's "nail a vertical" bucket.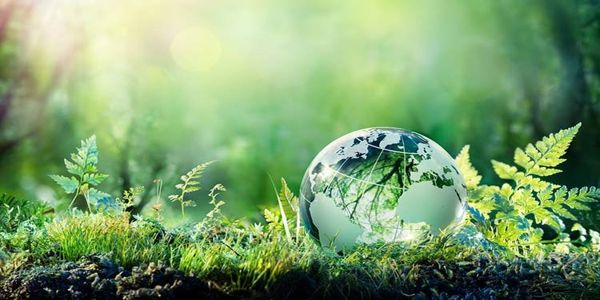 Urbint, a company focused on infrastructure safety, and Demex, a climate and weather risk management company, are two examples of horizontal scale enterprises that BlueBear has sponsored. This fund, like Blue Bear's predecessor, aims to help early-stage companies scale — and not only by investing money. The VC boasts about its partners' experience in sustainable investments and hands-on work in climate, policy, corporate venture, cloud computing, and other relevant technologies, which spans decades.
In a statement, Blue Bear partner Vaughn Blake stated, "As experts, we believe in a high conviction and relatively specialized approach to portfolio construction," adding that the firm selects firms with a long-term collaboration in mind. Blake further stated that the firm "avoids the high-volume approach to venture capital, in which a small number of companies are expected to make up a fund's profits while the majority is allowed to drift away." The fund's investors include Goldman Sachs Asset Management's AIMS Imprint, the Rockefeller Brothers Fund, and the McKnight Foundation, as well as executives from other private equity firms and energy businesses.