Iceberg A-74 broke off from Antarctica's Brunt Ice Shelf in March and has been floating about since then. Early in August, easterly winds began to move the iceberg around, and it came dangerously near to colliding.
We can see the movement of the gigantic iceberg from August 9 to 18 in satellite radar photos acquired by the Copernicus Sentinel-1 mission. The floating frozen chunk covers an area of 1,270 square kilometers (490.3 square miles), which is somewhat smaller than Los Angeles. It traveled very close to Brunt's western tip, and scientists were worried it would impact it.
The iceberg was once known as the North Brunt, but it is now known as A-74. Icebergs from the world's southernmost continent are given a name based on the Antarctic quadrant in which they were first discovered, followed by a number. If the iceberg breaks apart, it will receive a letter in the same order as the rest of the iceberg. Glaciologists are concerned about the entire region because large deep fissures have emerged in the 150-meter (492-foot) thick ice shelf. If A-74 had collided with the so-called West Brunt, it could have triggered the formation of an iceberg considerably bigger than itself. The entire region is in a precarious situation, with enormous fractures visible in satellite views.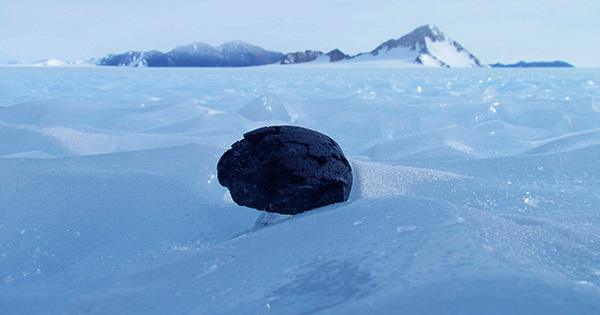 "The ice shelf's nose-shaped section, which is much larger than A-74, is still attached to the Brunt Ice Shelf, but just almost. If the berg had impacted with this piece more violently, the remaining ice bridge's fracture would have been hastened, leading it to break away. Mark Drinkwater of the European Space Agency said in a statement that "we will continue to frequently monitor the situation using Sentinel satellite photography."
For a long time, the situation was so concerning that the British Antarctic Survey had to relocate its Halley VI Research Station inland to avoid being swept away by the production of icebergs.
The station was simply slid 20 kilometers (12 miles) away from the growing chasms because it is built up of eight interconnected pods on skis.
In Antarctica, it is currently winter, which implies darkness. Fortunately, radar pictures do not require sunlight to track ice changes. The Copernicus Sentinel-1 mission will continue to monitor changes in this delicate Antarctic region.