The latest measurements of atmospheric carbon dioxide show that humanity has broken the more severe record of the climate crisis. The amount of carbon dioxide in the air in March was 50 percent higher than before the Industrial Revolution. Despite low emissions in 2020, the growth is significant. The concentration of carbon dioxide in the air varies from month to month, at the peak of May. Last May, researchers at the Scraps Institution of Oceanography measured 417.1 parts per million (ppm) of CO2 in the air.
This is equivalent to a 50 percent increase in the 417-ppm margin for the first time compared to the average value between 1750 and 1800. Now, March 2021 has surpassed, even more, recording an average of 417.14 ppm for the month. Human-free carbon dioxide expected to reach 419.5 ± 0.6 ppm in May, as predicted a few months ago. This will continue the huge increase in the concentration directly formed in previous years. The Met Office predicts that CO2 levels will rise by about 2.29 ppm in 2021.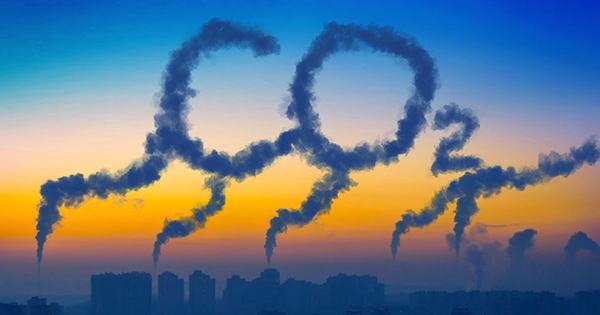 Dr. Andrew King, a Climate Researcher from the University of Melbourne not involved in the measurement, said in a statement, "Even during the COVID-19 epidemic, we are still emitting CO2 and it is increasing the number of greenhouse gases in the atmosphere. Since pre-industrial times we have increased CO2 in the atmosphere by about 50 percent and resulting in 1.2 degrees Celsius global warming. In addition, we can keep global warming below 2 degrees Celsius, but we need to reduce CO2 emissions quickly and substantially to avoid the worst effects of climate change."
The concentration of carbon dioxide in the atmosphere measured daily, and its variation is much higher than measured month-by-month and year-by-year. The National Oceanic and Atmospheric Administration reported daily measurements above 420 ppm for the first time. On April 3 of this year, the CO2 concentration at their measuring station was 421.21 ppm.
Dr. Pep Canadell, CSIRO Research Scientist, and Executive Director of the Global Carbon Project, also not involved in the measurement, explained in a comment, "We are not surprised that around 40 billion tons of CO2 are being released worldwide each year, breaking the atmospheric CO2 record. 2 will continue to freeze in the atmosphere and break new records until we emit more."