Rota (Chamorro: Luta), also known as the "Friendly Island" (formerly 'Sarpan'), in the western Pacific Ocean, one of the Mariana Islands and part of the commonwealth of the United States of the Northern Mariana Islands. It is called "Zarpana" in early Spanish records; the name Rota might have originated from Spaniards who may have named the island after the municipality of Rota, Spain. Around 30 miles (50 km) northeast of Guam, Rota is located. The island has a volcanic formation, rising to 1,627 feet (496 meters). It became a sugarcane-growing and sugar-processing hub under the Japanese administration before World War II. Numerous tour providers can arrange a trip to any of the undersea cliffs, shipwrecks, or colorful coral reefs surrounding the island for snorkeling or scuba diving.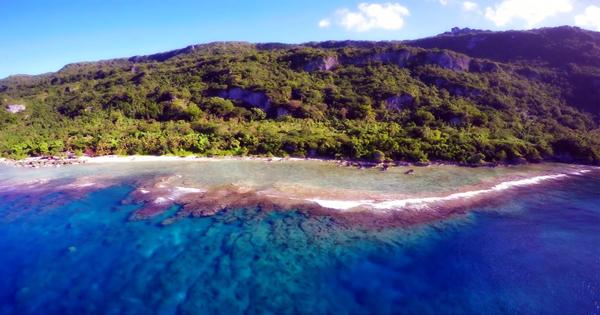 (Rota Island)
The lookout on Ferdinand Magellan's ship Victoria, Lope Navarro, was the first European to see Rota in 1521. Vegetable cultivation and tourism are now financially relevant. The island has an international airport and is one of the major tourist destinations in the Marianas, with its beaches and archaeological sites attracting tourists. Under the German-Spanish Treaty of 1899, as with the other islands of the Northern Marianas, Rota was sold to the German Empire. The islands were conquered by the Japanese Empire in World War I.
The indigenous Chamorro community of the Marianas survives on Rota in its purest form. Rota became part of the Trust Territory of the Pacific Islands after the end of World War II. The island has been a member of the Northern Mariana Islands Commonwealth since 1978. Swimming Hole, a small secret pool that tourists explore for a relaxing dip and photo opportunities, is situated on the west end of the island.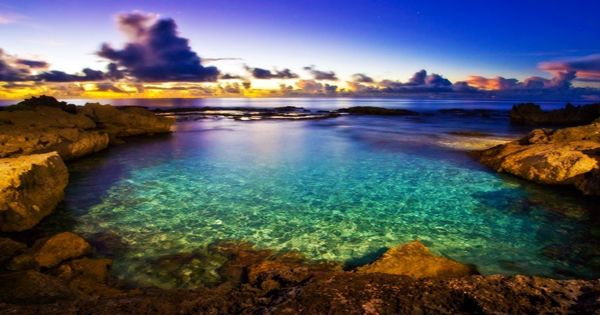 (The swimming Hole on Rota Island)
Rota has a length of 12.3 miles (19.8 km) and a width of 4.2 mi (6.8 km). Its coastline is about 61 km (38 mi) long. The highest point on Rota is Mt. Sabana, which is 1,625.9 ft (495.56 meters). Rota is located 87 km (47 nmi) north of Guam, 117 km (63 nmi) south of Tinian, and 135 km (73 nmi) south of Saipan. Tweksberry Park, which grows dense with coconut palms, is picturesque on the opposite end of Rota. Sites like the Rota Zoo, the Old Japanese Cannon, and the Rota Latte Stone Quarry are in between, where tourists can learn how the ancient Chamorro people carved pillars.
Rota has numerous flora and fauna, including the white-eye of the native and endangered Rota, the fruit bat of Mariana, and the crow of Mariana. The Rota Instructional Site was founded by Northern Marianas College to provide opportunities for post-secondary, continuing, and adult education and training in order to improve the quality of life of the people of Rota.
Information Sources: